Walking in Hepburn Regional Park
Explore
Walking in Hepburn Regional Park
There are a range of easy grade walking tracks throughout the park.
Mineral Springs Loop Walk – 1.5kms, 40-minute circuit.
Starting at the Sailors Falls Picnic Area, view the falls from the landings as you descend the staircase, before following the signs to the mineral springs and looping back to the picnic area.
Twin Bridges to Tipperary Springs Walk – 2.3km, 40 minutes one way.
Begin at either Twin Bridges or Tipperary Springs and follow old water races from the mining era and Sailors Creek, choose from walking tracks on both sides of Sailors Creek or combine both sides to create a return journey.
Tipperary Springs to Bryces Flat Walk – 3.3kms, 1 hour one way.
Follow the signs near the toilet block at Tipperary Springs along the eastern side of Sailors Creek to Bryces Flat. Pass mining relics and walk on old water races.
The Blowhole to Breakneck Gorge Walk – 3.1km, 1 hour one way.
Begin near the carpark and follow the track into the drier northern section of the park. Pass close to Hepburn Recreation Reserve before leaving Sailors Creek to follow Spring Creek.
Take care when crossing the Newstead Road bridge that spans Breakneck Gorge.
Breakneck Gorge to Golden Spring Walk – 2.2km, 40 minutes one way.
Follow the track on the north side of the bridge back towards Hepburn Springs. This area was featured in a 1864 painting 'Breakneck Gorge, Hepburn Springs' by artist Eugene von Guérard who was renowned for his detailed landscape paintings of 1800s Australia. Look out over Spring Creek and the township of Hepburn on your way to Golden Spring.
Golden Spring to Hepburn Mineral Springs Reserve Walk – 2.8km, 50 minutes one way.
Start at the end of Golden Spring Avenue and follow the track beside Womens Gully before climbing through the foothills to the Hepburn-Castlemaine Road. Take a short detour to Jacksons Lookout for panoramic views from the tower, before continuing on to the reserve.
Hepburn Mineral Springs Reserve to Argyle Spring Walk – 1.4km, 25 minutes one way.
Starting from the reserve carpark or from Wyuna Spring, follow Argyle Gully past Mother Goose mine. Return via the same track once you reach Argyle Spring.
Mount Franklin Circuit Walk – 1.7km, 45-minute circuit.
Beginning from the campground, follow the walking trail up through the pine trees to the summit. Enjoy views along the management track back to the campground.
Goldfields Track – 210kms one way.
A 210km track linking Ballarat and Bendigo, the Goldfields Track is the longest shared walk/mountain bike track in Victoria. Mountain bikes are a great way to see and experience the park on the many formal tracks and roads available, including extensive sections of the Goldfields Track. Please follow signage and take care on shared sections of the trail.
Things To Do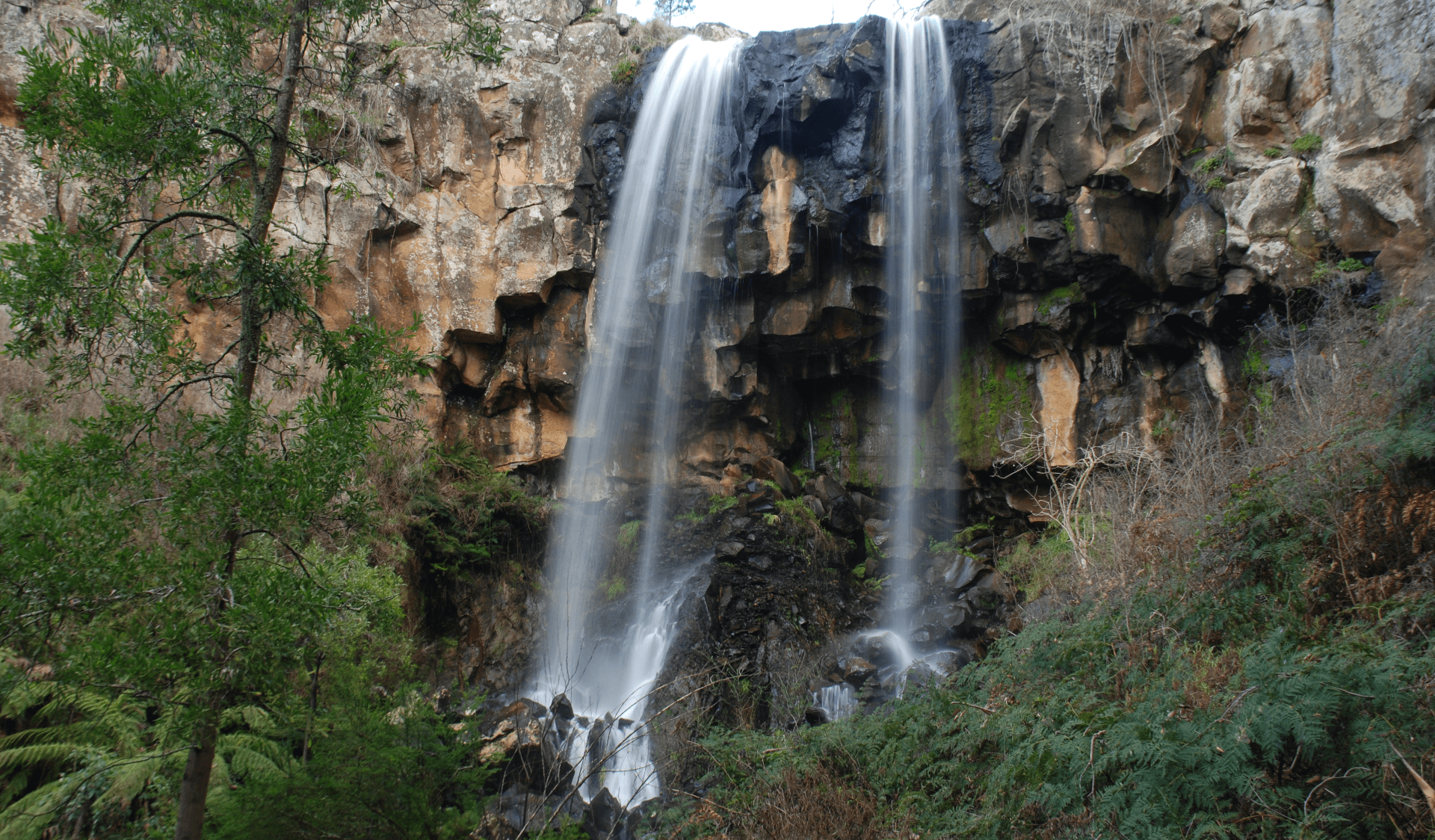 Picnicking at Hepburn Regional Park
There are several picnic areas with tables provided, including at Tipperary Springs, Mount Franklin, Sailors Falls Twin Bridges and Bryces Flat.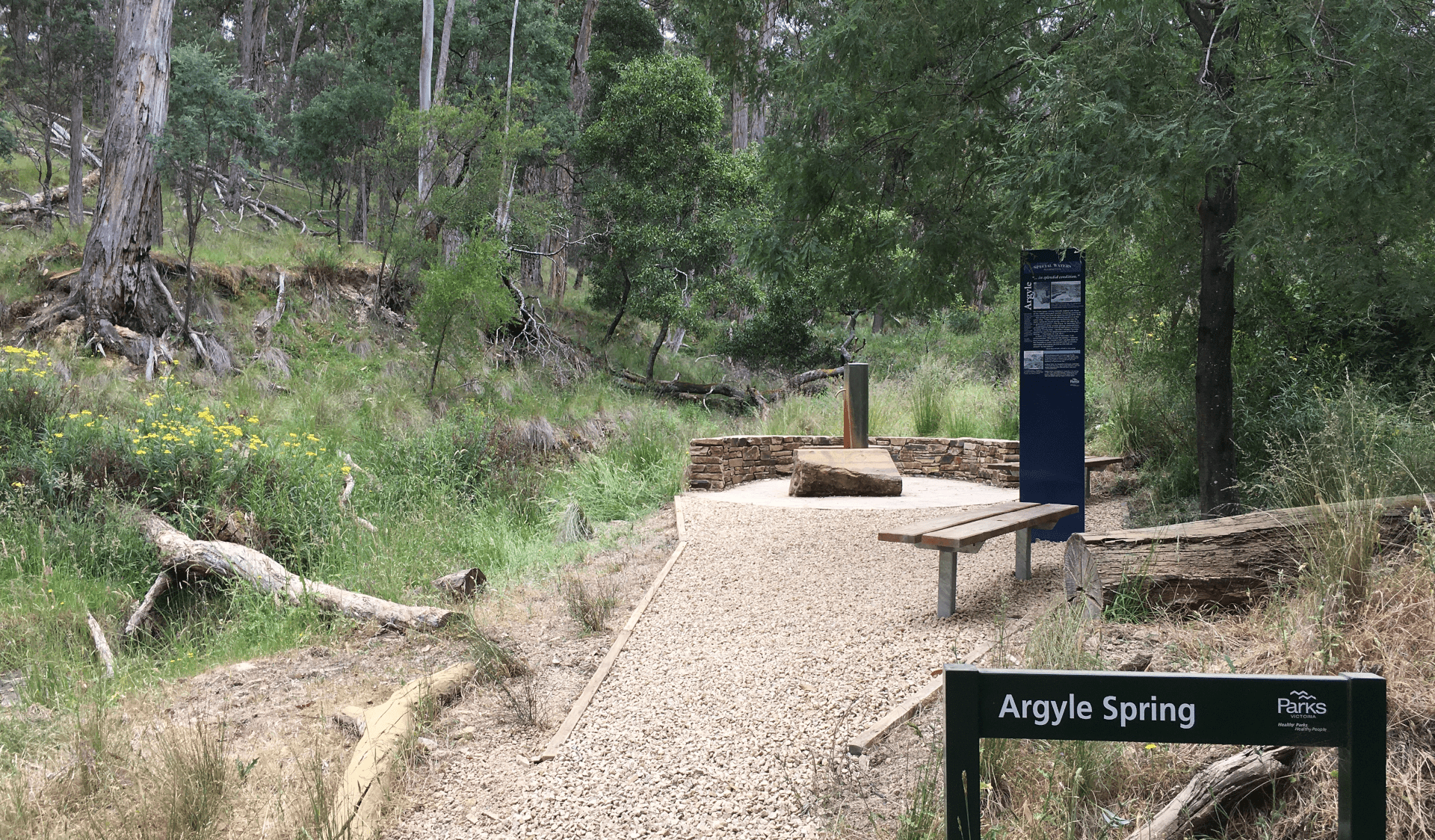 Mineral Springs at Hepburn Regional Park
Natural mineral springs abound in the Daylesford and Hepburn area. Mineral springs in the park include Sailors Falls, Tipperary Springs, Golden and Argyle Springs.
Camping at Hepburn Regional Park
Tent, caravan and motor home camping in Mount Franklin is available on a first-come, first-served basis, with toilets, wood fireplaces and picnic tables provided.
How to get there
Walking in Hepburn Regional Park
Hepburn Regional Park is 110km north-west of Melbourne via the Western Freeway (M8 National). Follow the Ballan-Daylesford Road after taking the exit from the freeway.
Linked train and coach services are available from Melbourne to Daylesford via Woodend or Ballarat.
When you're there
Download the Hepburn Regional Park visitor guide for more information about the park and a map.
Need to know
Walking in Hepburn Regional Park
Accessibility
Visiting a park can be more of a challenge for people with disabilities, however in Victoria there are a wide range of facilities to help people of all abilities enjoy our wonderful parks around the state.
Assistance dogs are welcome in Parks Victoria parks and reserves. Entry requirements apply for parks and reserves that are usually dog prohibited, such as national parks.
Similar Walking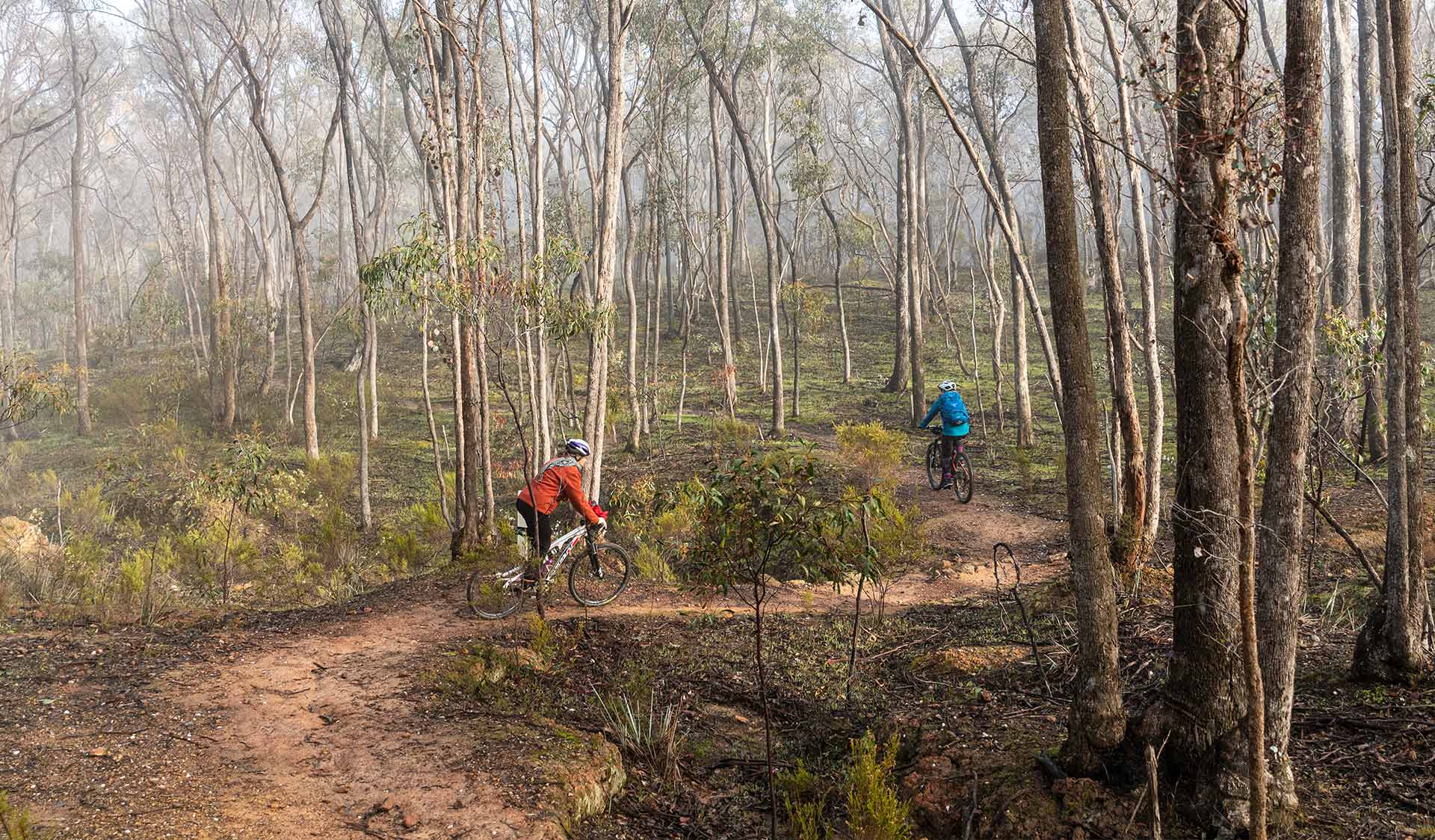 The Goldfields Track is a point-to-point 210km Track that takes mountain bikers and bushwalkers through some of central Victoria's most historic towns and beautiful forests.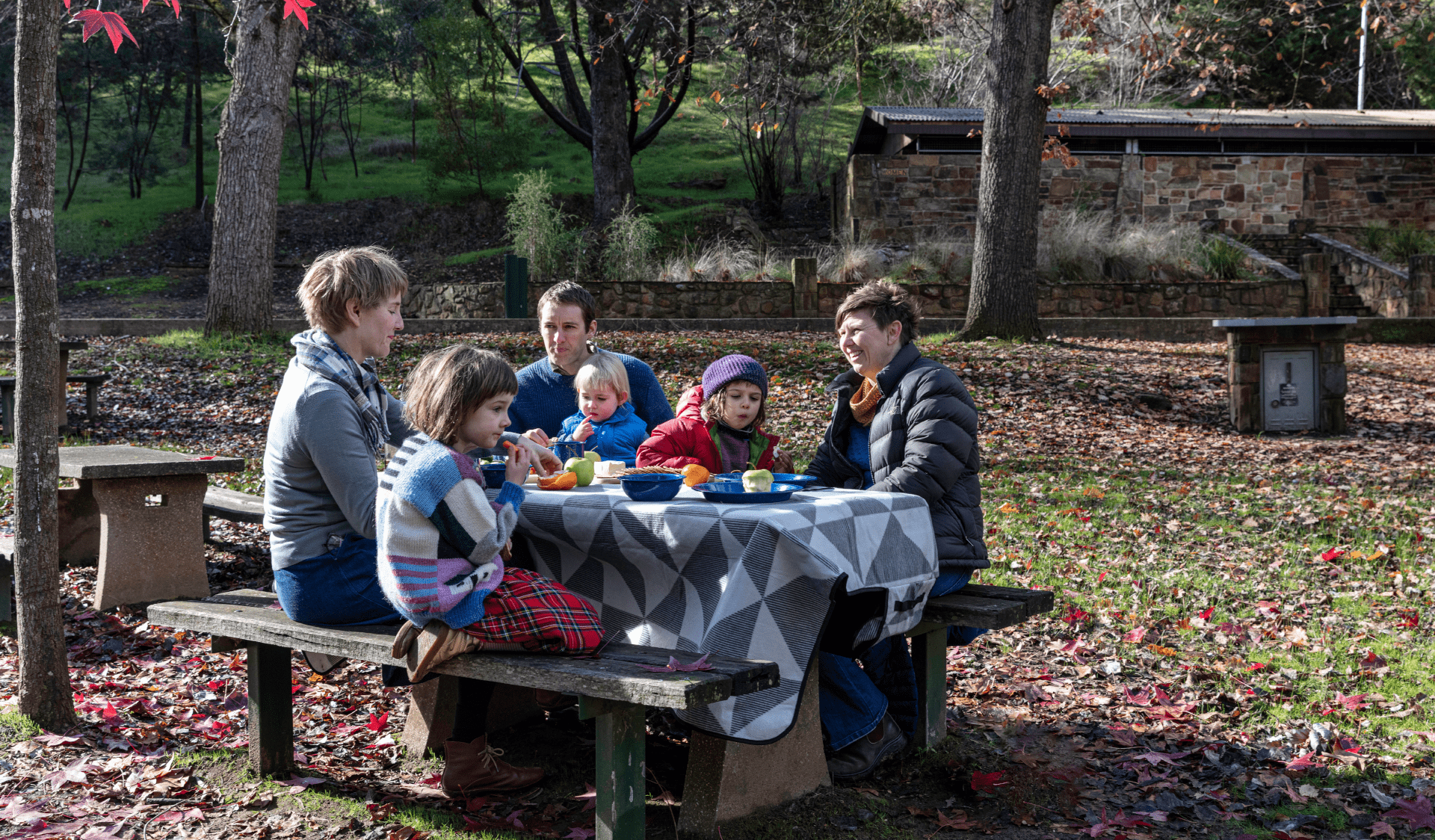 In the southern section of Castlemaine Diggings Heritage Park is Vaughan Mineral Springs. Take a stroll along the Loddon River and spot the various birdlife. Make sure you stop and sample the mineral water along the way!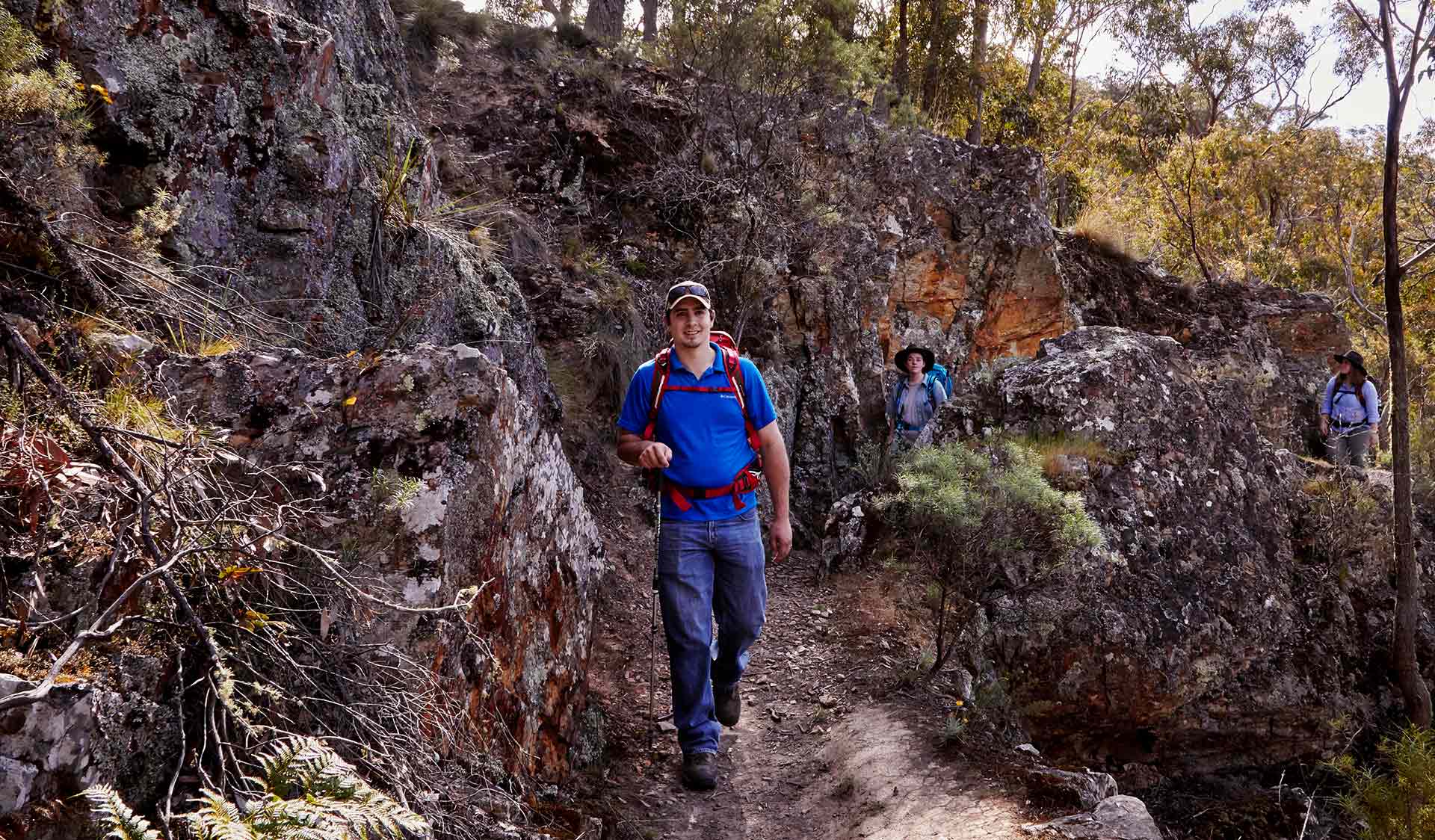 The East Walk and Cowan Track Loop is a challenging but rewarding day trip for experienced hikers wanting to capture that feeling of remoteness while remaining close to Melbourne.