Explore
Princess Margaret Rose Cave Campground
Set up camp on a grassy site and enjoy the company of native wildlife in a peaceful bush setting.

Please note, Princess Margaret Rose Cave and visitor centre remain closed for assessments and upgrade works. The campground and picnic area will be open for visitors and campers to enjoy during the Victorian and South Australian School Holiday periods only.
Book now
Nestled amongst eucalypt forest, and within walking distance of the Glenelg River, Princess Margaret Rose Cave Campground is an ideal location for wildlife viewing and relaxation. Spring brings wildflowers and an incredible diversity of birds, as well as kangaroos and emus. For those looking to explore, the River View Nature Walk offers stunning views of Glenelg River and limestone cliffs.
The campground offers nine unpowered campsites, suitable for tents only. Each campsite accommodates up to six people. Campground facilities include flushing toilets, shared fireplaces, tables and barbeque, non-potable water and access to the jetty. Remember to bring your own firewood to protect the surrounding wildlife habitat. Advanced bookings and payment are required year-round.
How to get there
Princess Margaret Rose Cave Campground
Lower Glenelg National Park is in south-west Victoria adjoining the South Australian border, about 420km from Melbourne and 490km from Adelaide.
Princess Margaret Rose Cave Campground is located on Princess Margaret Rose Caves Road.
When you're there
Please only light campfires in the purpose-built fireplaces provided and remember to bring your own wood.
Glenelg River is located approximately 350 meters the campground.
Canoeists undertaking the Glenelg River Canoe Trail, paddling consecutive sections of the trail with overnight stops, should camp at the Glenelg River Canoe Trail campsites.
Camping & accommodation
Set up camp on a grassy site at Princess Margaret Rose Cave Campground
and enjoy the peaceful bush setting. Explore one of the many walking trails in the area or try your luck fishing from the jetty.
Check availability
Need to know
Princess Margaret Rose Cave Campground
Accessibility
Visiting a park can be more of a challenge for people with disabilities, however in Victoria there are a wide range of facilities to help people of all abilities enjoy our wonderful parks around the state.
Be prepared and stay safe
Lower Glenelg National Park is in the South West fire district. Bushfires can occur during the warmer months. It is your responsibility to check current and forecast weather conditions. Campfires cannot be lit on days of Total Fire Ban, however gas cookers can be used for preparing food.
Check the Fire Danger Rating and for days of Total Fire Ban at emergency.vic.gov.au, on the Vic Emergency App or call the Vic Emergency Hotline 1800 226 226.
Similar experiences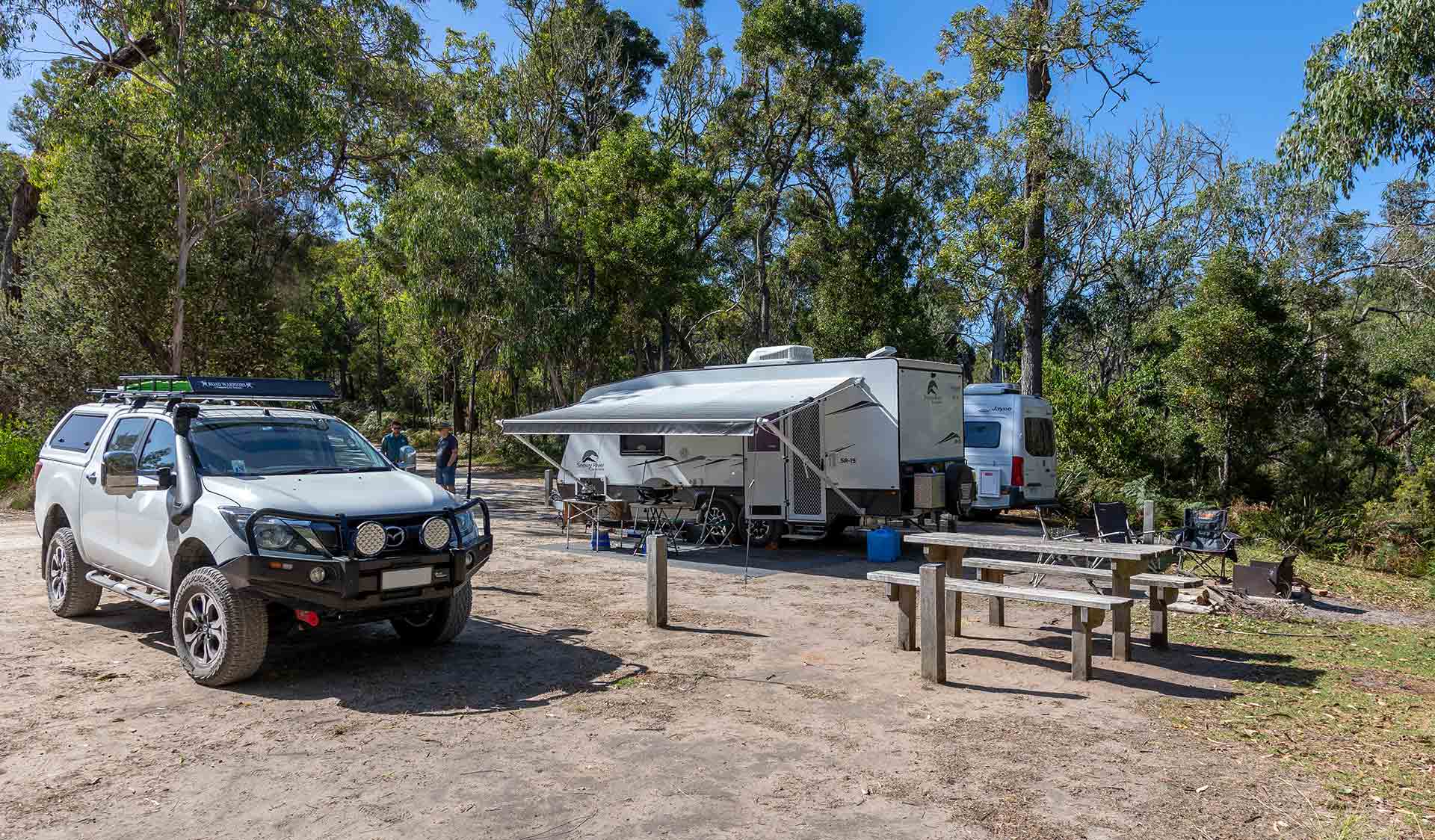 Pritchards Campground has all the modern conveniences you need for a relaxing riverside getaway. Park the caravan at camp and launch your boat, canoe or kayak to explore the serene river.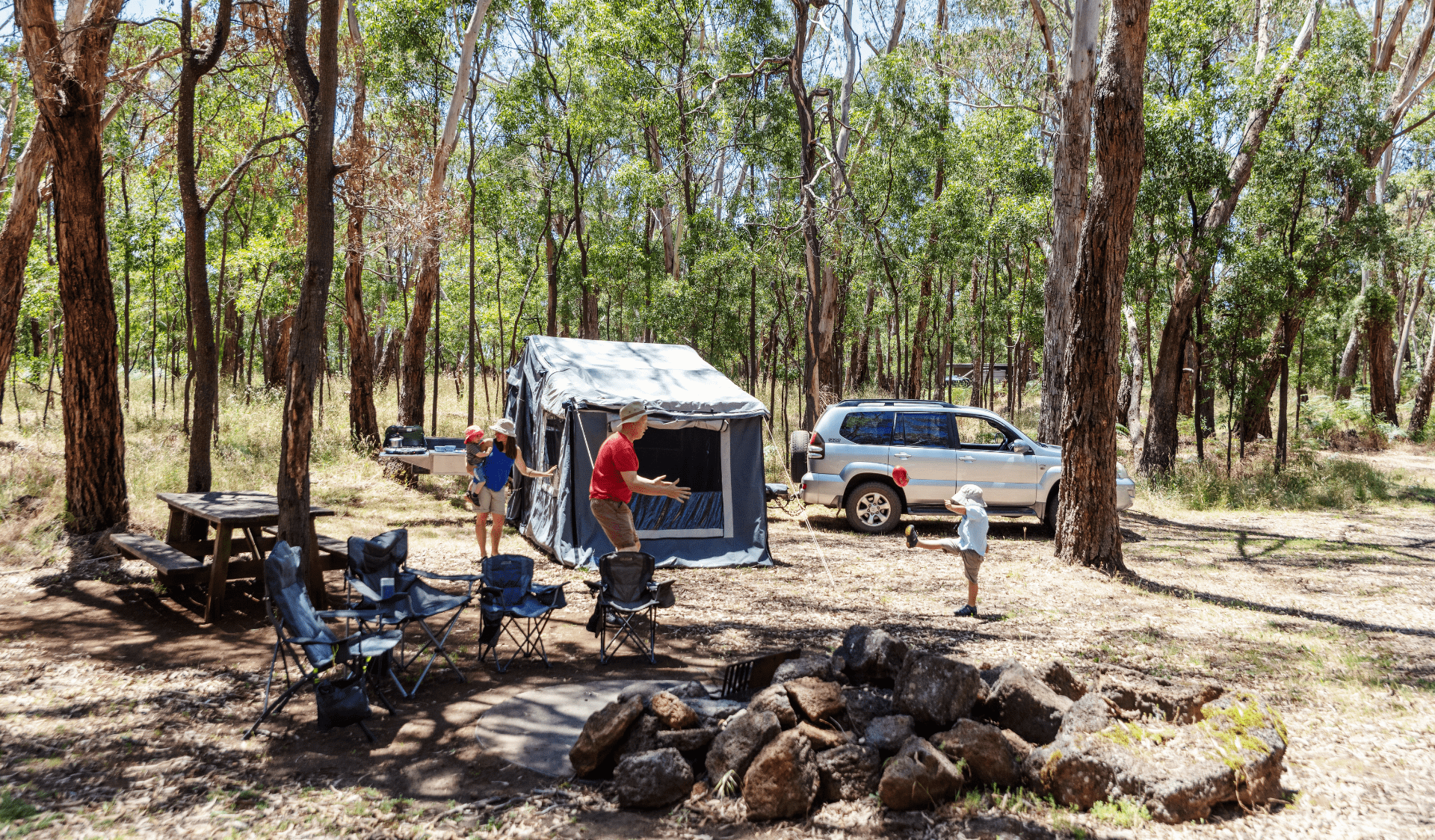 Budj Bim Campground is nestled among forested rocky hollows and ridges formed by lava flows from an ancient volcanic eruption. Camp within walking distance of Lake Surprise, a crater lake with several short walks exploring the ancient and fascinating volcanic landscape of Budj Bim. Resident koalas and kangaroos are easily seen.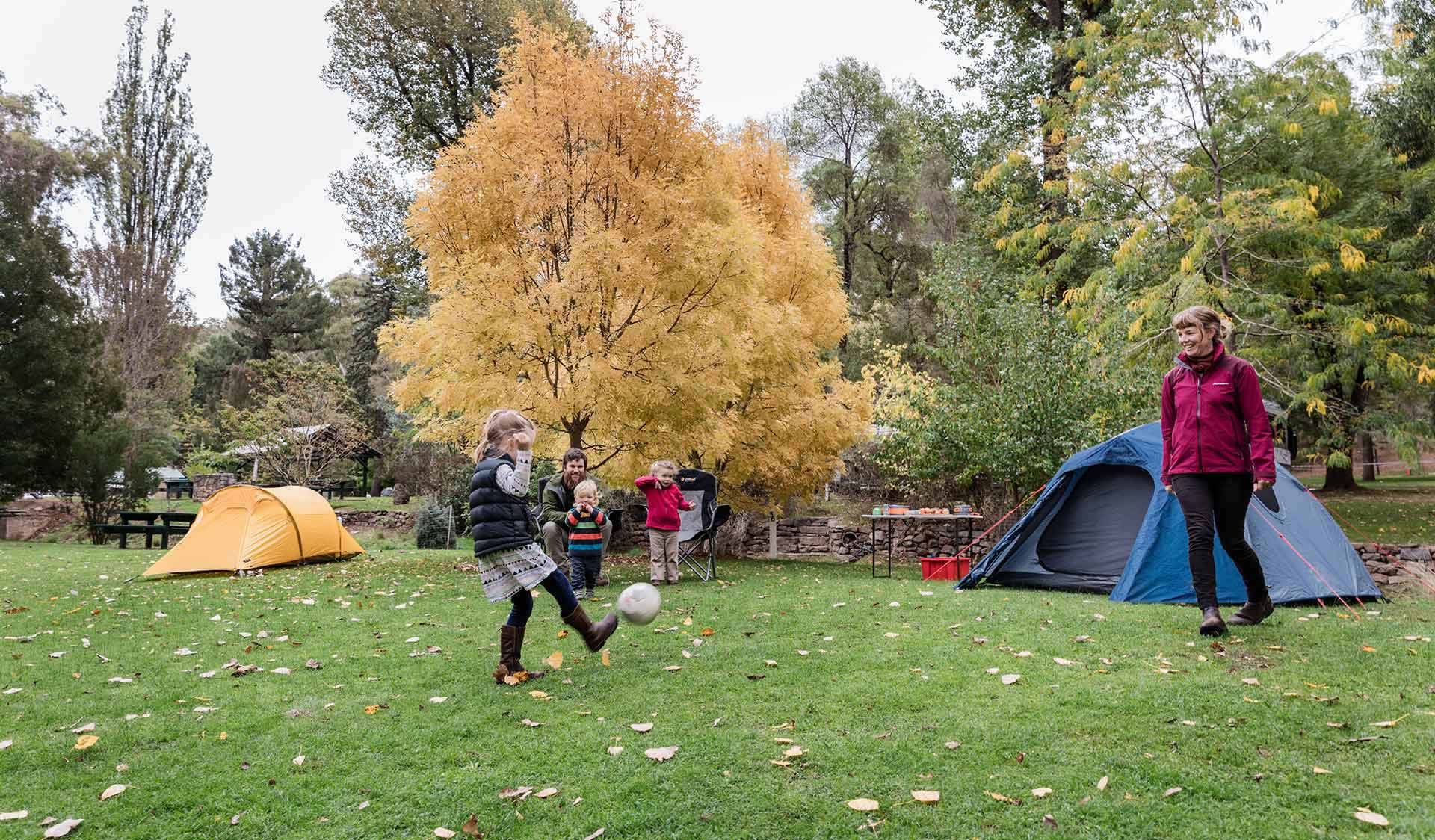 There are a range of powered campsites that are located on flat ground and generally close to the public amenities block. The sites allow vehicles to be parked within a few metres of each site. Campsites generally have a lawn surface and most sides have shade from trees.