Tarra-Bulga National Park is one of the jointly managed parks within Gippsland. The Joint Management agreement recognises the fact that the Gunaikurnai people hold Aboriginal Title and maintain a strong connection to Country. As custodians of the land, they are the rightful people who speak for their Country. These parks and reserves are cultural landscapes that continue to be part of Gunaikurnai living culture. For more information on Joint Management, please visit the Gunaikurnai Traditional Owner Land Management Board and the Gunaikurnai Land and Waters Aboriginal Corporation.
Tarra-Bulga National Park on Brataualung Country, is highly significant to Gunaikurnai Traditional Owners due to its remarkable Aboriginal cultural heritage.
The park lies on a central part of the Gunaikurnai creation storyline where Borun, carrying his canoe, travelled from the mountains in the north to the place called Tarra Warackel on the coast south of the park, now called Port Albert (GLaWAC 2015). The forest provided resources, and the stream waters that flow from Tarra–Bulga would have been important, particularly in times of drought, as they are to the present-­‐day communities of South Gippsland.
Although there is much work to be done to fully understand the cultural values within the park, we know it sits in a significant part of the Gunaikurnai cultural landscape – on their creation storyline, where Borun travelled carrying his canoe from the mountains to the sea.
The park linked Gunaikurnai Country from the mountains to the sea at Wilsons Promontory and was also part of a natural corridor that allowed wildlife to flourish.
Gunaikurnai Creation Story
The story of our creation starts with Borun, the pelican, who traversed our Country from the mountains in the north to the place called Tarra Warackel in the south.
As Borun travelled down the mountains, he could hear a constant tapping sound, but he couldn't identify the sound or where it was coming from. Tap tap tap. He traversed the cliffs and mountains and forged his way through the forests. Tap tap tap. He followed the river systems across our Country and created songlines and storylines as he went. Tap tap tap.
He walked on alone and when he got down into the deeper inlets near Tarra Warackel (now known as Port Albert) he put down his canoe and, much to his surprise, there was a woman in it. She was Tuk, the musk duck. Borun was very happy to see Tuk, and they married and became the mother and father of the five clans, the creators of Gunaikurnai.
The creation story is about the origin of our people. It helps to explain the bonds we have to our Country and reminds us that our ancestors are still watching over the landscape today.
It is important for us to be able to walk in their footsteps and follow their journeys from thousands of years ago – it is a powerful, spiritual aspect to our cultural heritage, and fundamental to our recognition and respect. We are guided by the spirits of our ancestors when we walk through this Country.
Sources/from: Gunaikurnai Whole‐of­‐Country Plan (GLaWAC 2015); The Gunaikurnai and Victorian Government Joint Management Plan - Tarra Bulga National Park - Brataualung Country.
Preserving the past is important to better manage our cultural landscapes. Patrick Mullett is a proud Gunaikurnai man working on Country to manage Aboriginal cultural heritage. He assesses sites and provides advice under the Aboriginal Heritage Act 2006 on how to best protect cultural heritage.
Experience more Aboriginal Cultural Heritage in parks
Victoria's parks provide a range of guided and non-guided experiences that provide unique insights into Aboriginal cultural values and stories.
How to get there
Cultural Heritage
How we keep it special
Tarra-Bulga National Park is located on the Country of the Brataualung clan of the Gunaikurnai. It lies on a central part of the Gunaikurnai creation storyline where Borun, carrying his canoe, travelled from the mountains in the north to the place called Tarra Warackel on the coast south of the park, now called Port Albert (GLaWAC 2015). The Gunaikurnai and Victorian Government Joint Management Plan provides a description of joint management strategies and actions that are specific to Tarra-Bulga National Park.
Need to know
Cultural Heritage
Accessibility
Visiting a park can be more of a challenge for people with disabilities, however, in Victoria there are a wide range of facilities to help people of all abilities enjoy our wonderful parks around the state. Parks Victoria provides a range of a equipment, including all-terrain and beach wheelchairs, facilities, accommodation and accessibility information and programs to help you plan and enjoy your visit to Victoria's parks.
Assistance dogs are welcome in Parks Victoria parks and reserves. Entry requirements apply for parks and reserves that are usually dog prohibited, such as national parks.
Change of Conditions
Nature being nature, sometimes conditions can change at short notice. It's a good idea to check this page ahead of your visit for any updates.
Tarra-Bulga National Park

Bulga Park Picnic Area Road Closed

Bulga Park Picnic Area Road and Carpark are closed for repair after being assessed by an engineer.

Please access the Bulga Park Picnic Area via the Balook Visitors Centre carpark.

Diaper track reopened

After extensive storm damage repair works. Diaper track is now open for visitors.

Tarra Valley Picnic Area (Tarra-Bulga National Park)

West Track Closed at Tarra Valley Rainforest Walk

Due to recent storm damage and tree fall, Tarra Valley Loop Walk West track is closed. The East track will remain open, allowing visitors to still visit Cyathea Falls.




Bulga Picnic Area (Tarra-Bulga National Park)

Bulga Carpark Toilets Closed

Bulga Carpark Toilets is closed for the Winter Season.

The toilets will reopen before the Spring School Holidays on the 16th of September.

Please use the toilets at the Visitor Centre.
Things to Do in the area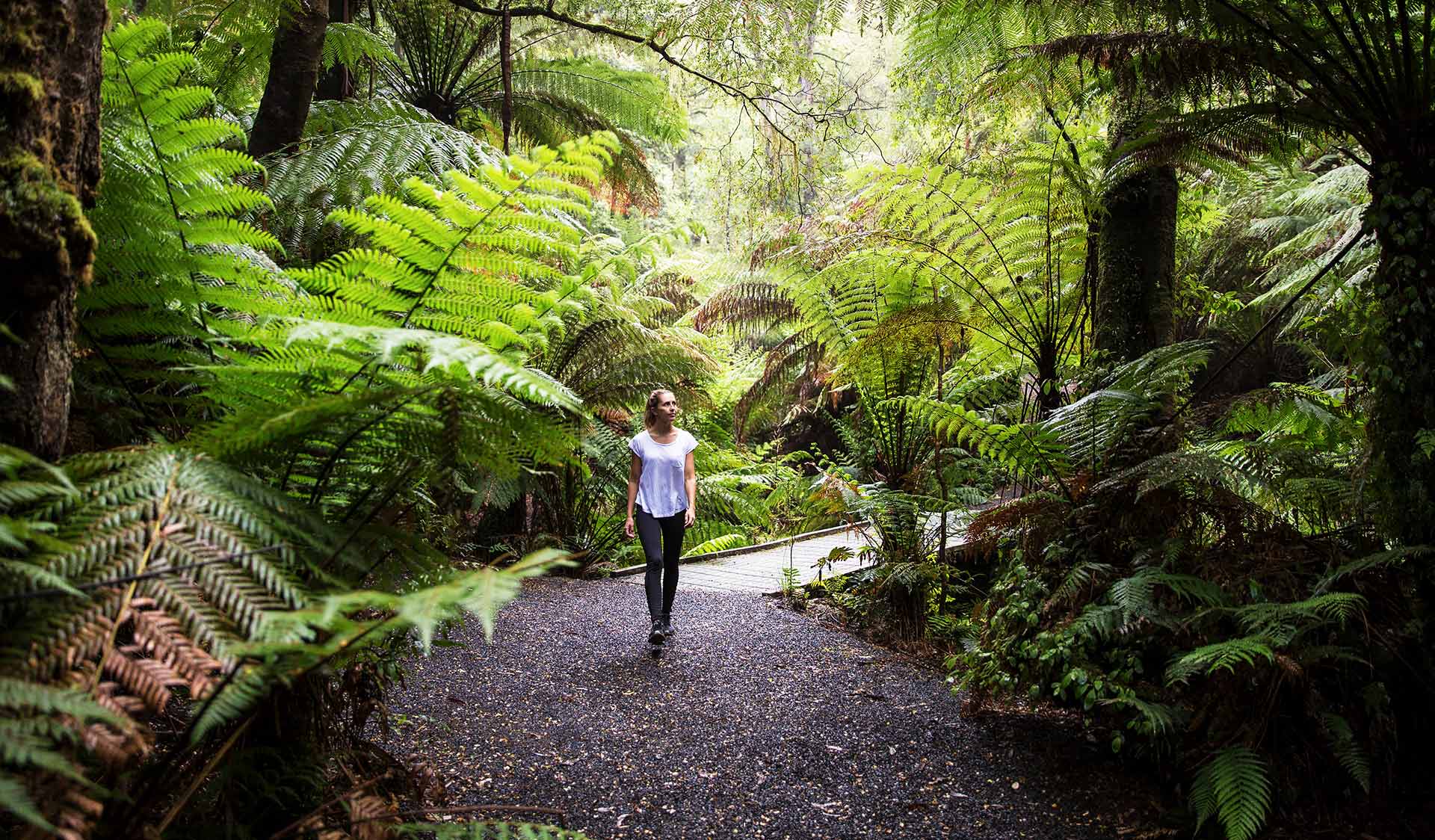 Take a leisurely stroll along one of the many short to medium walking tracks in the park, enjoying the magnificent scenery of shady fern-lined creeks, luxuriant tree ferns, mountain ash and ancient myrtle beeches. Or for something a bit more challenging and further afield, hike the Grand Strzelecki Track.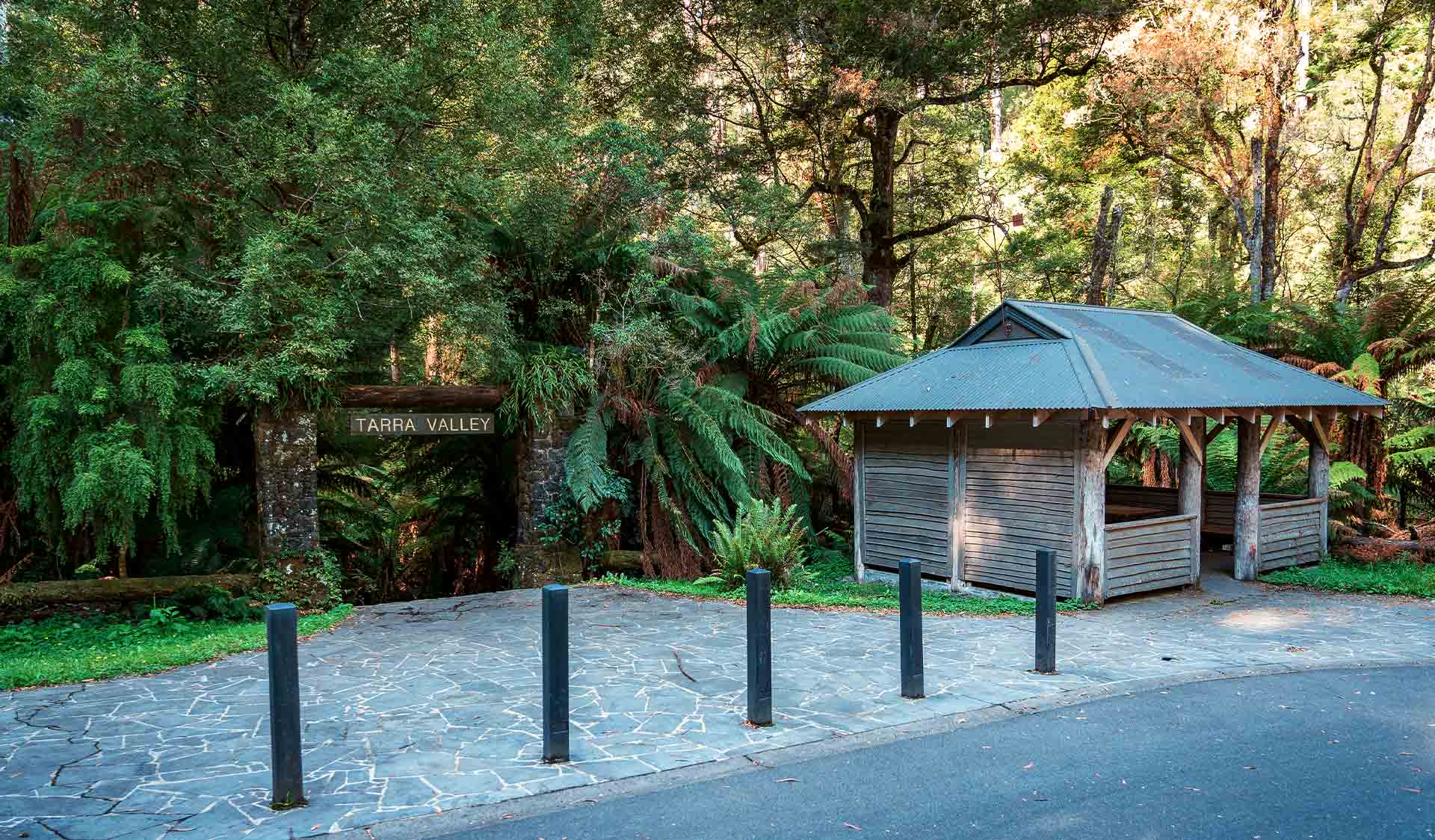 Picnicking at Tarra-Bulga
Tarra-Bulga National Park is a delightful setting for a picnic. Three picnic areas are situated within the park: at the Visitor Information Centre, Tarra Valley and Bulga. The Visitor Centre picnic area provides picnic tables, electric barbecues, a picnic shelter and toilets with disabled access. Tarra Valley and Bulga picnic areas are set amongst the Giant Mountain Ash and shady fronds of tree ferns. Tables, toilets and picnic shelters are provided. Rubbish bins are not provided. Please take all your rubbish with you.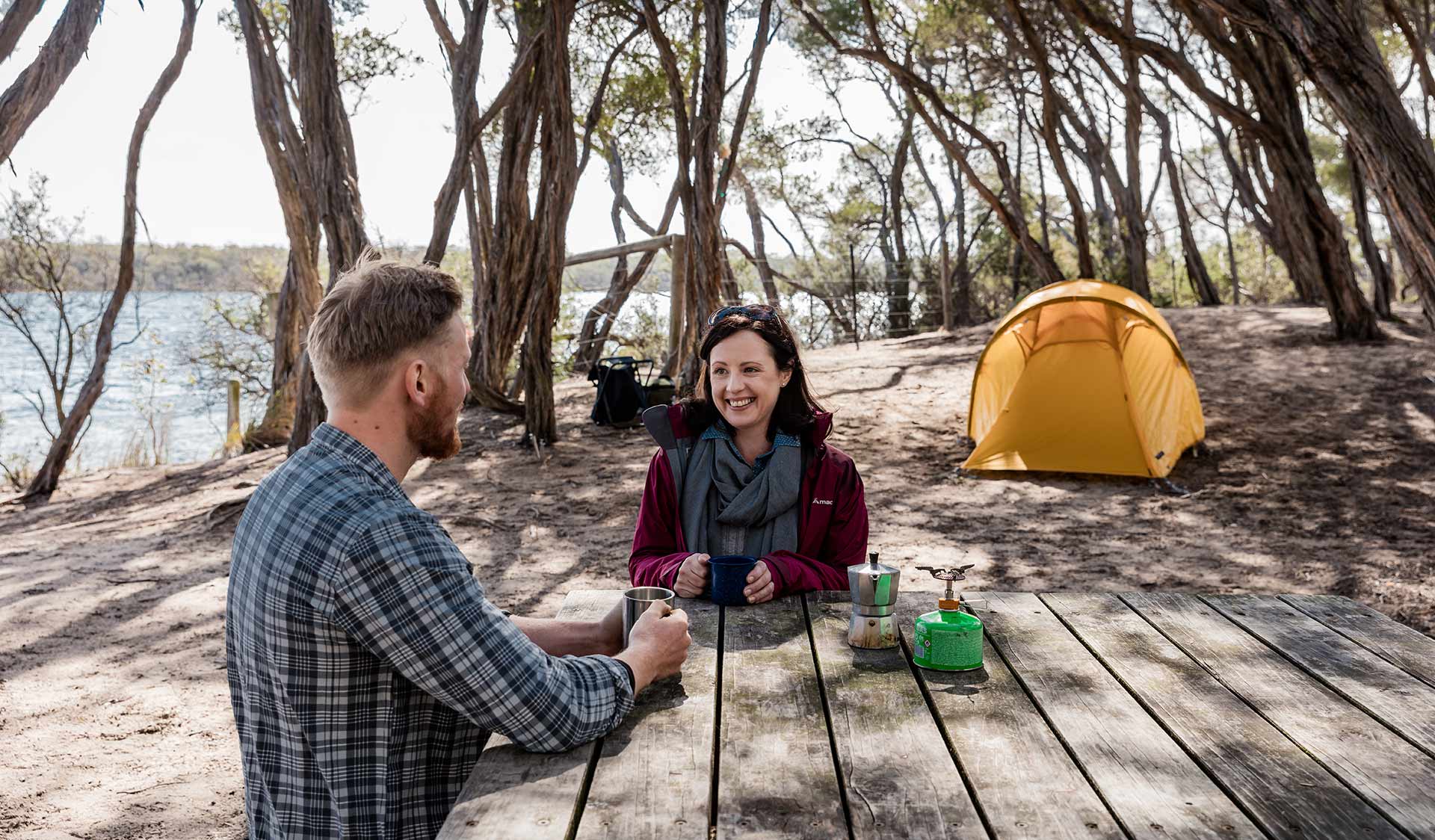 The campground is separated from the beach by a stretch of fenced vegetation. There is access to the beach from the Paradise Beach camping area. Use this access points to reduce damage to the sensitive coastal vegetation.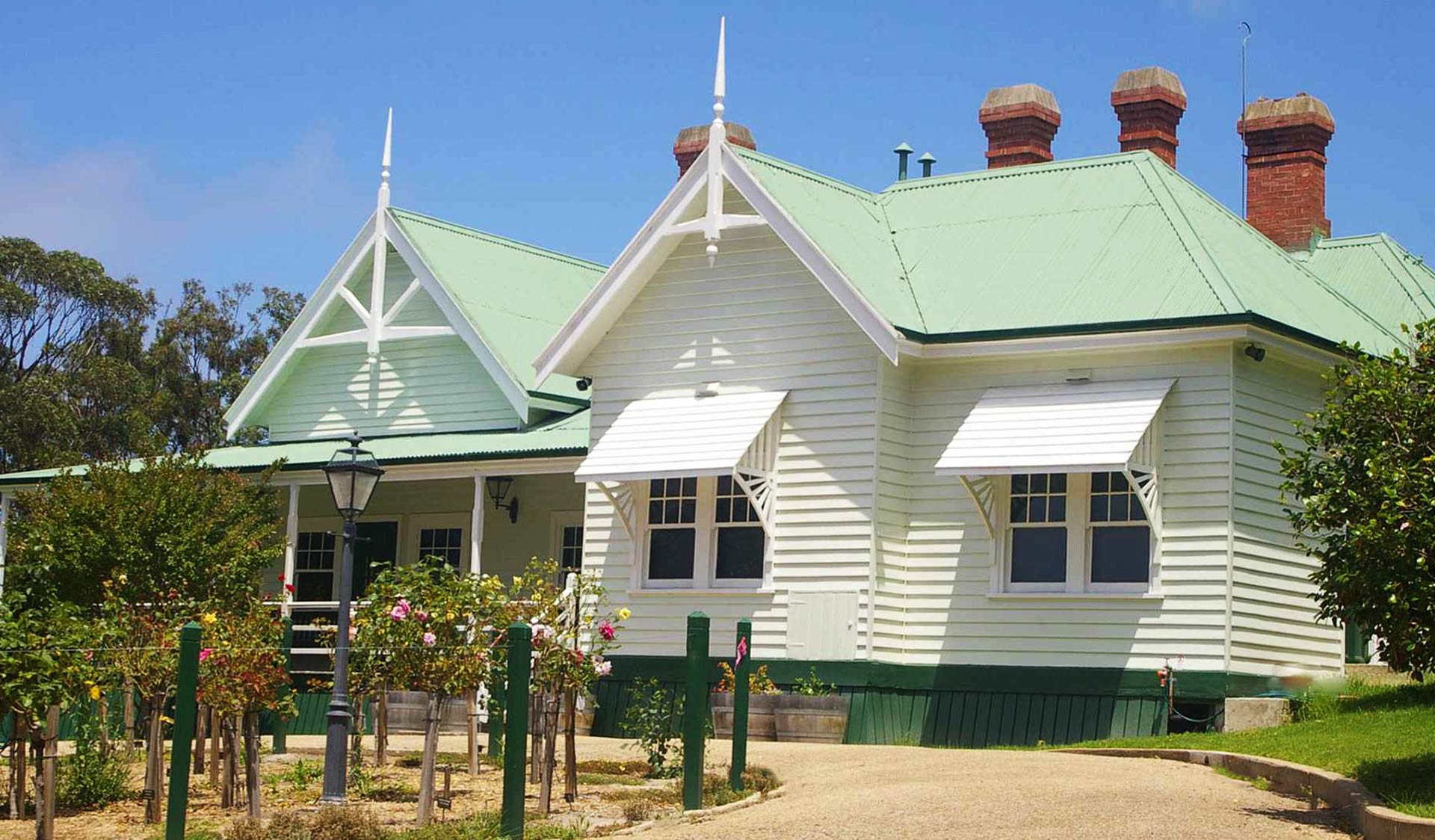 Nyerimilang Heritage Park
Magnificent views and a rich variety of plant and birdlife are some of this Gippsland park's attractions. A highlight is Nyerimilang Homestead, in a delightful garden setting on a cliff top above the beautiful Gippsland Lakes.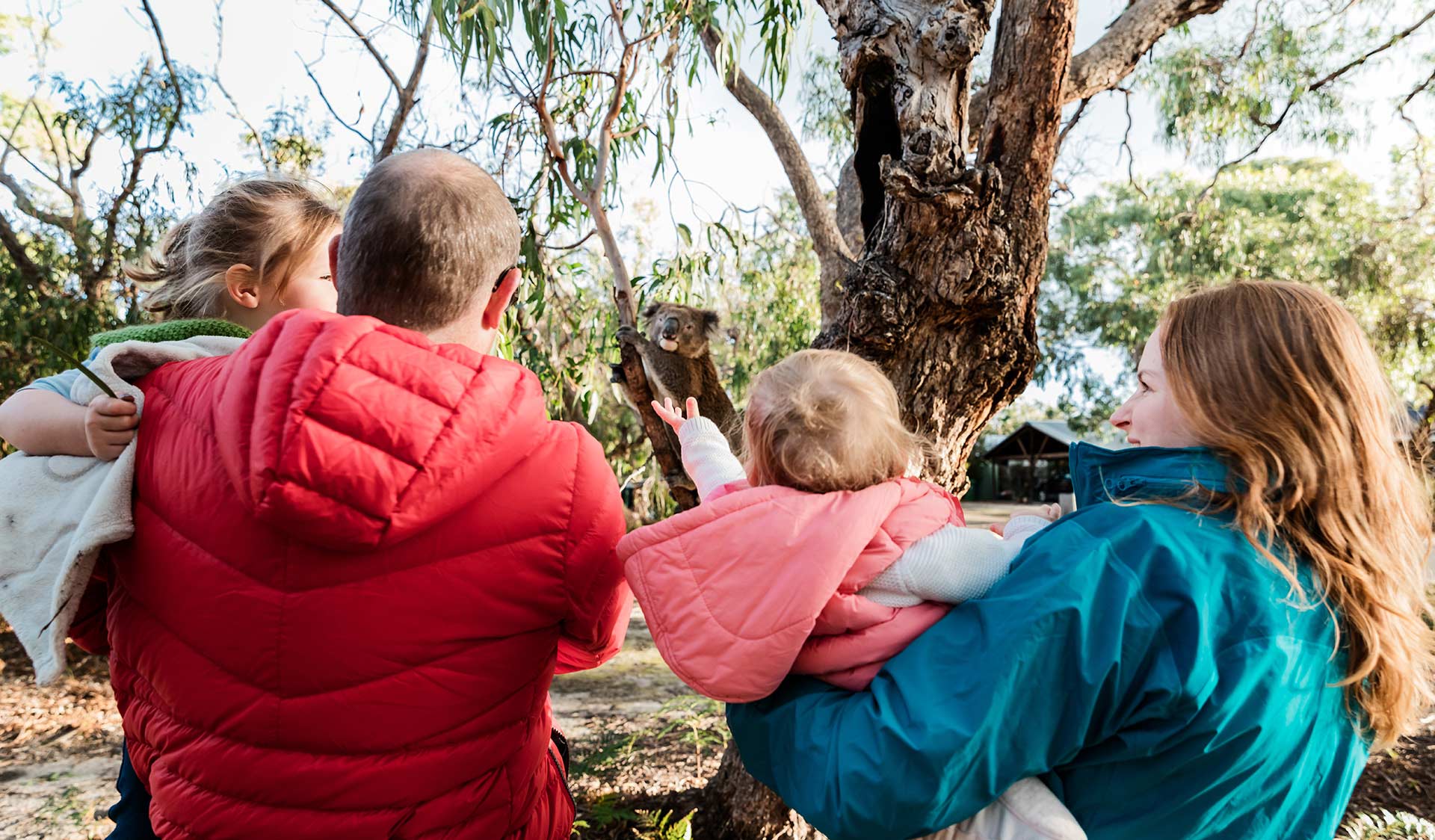 Rotamah Island is a bushland delight accessible by boat via Paynesville or Loch Sport. Pack a picnic and go for a walk to enjoy scenic views and birdwatching.
Starting at Stockyard Campsite near the park entrance, follow the signposts to the northern flank of Big Drift, an extensive series of inland sand dunes. It's easy to get lost in Big Drift so be careful to mark your path to find the track out again. There is no beachaccess from Big Drift.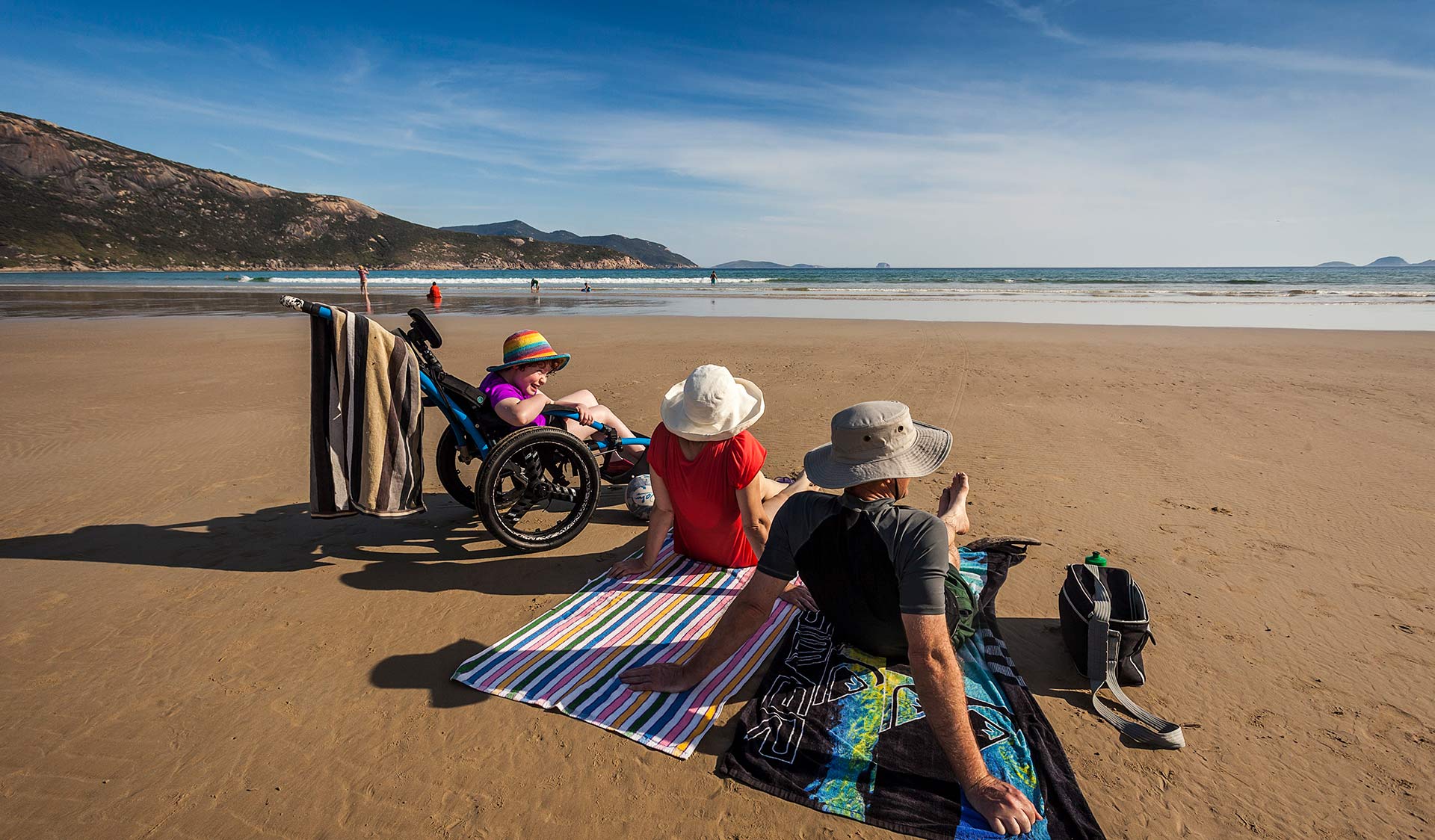 One of the Prom's iconic locations, the rounded grains of quartz sand make a 'squeak' when walked on.