Explore
Yarra Ranges National Park
Yarra Ranges National Park is part of an Aboriginal cultural landscape in the traditional Country of the Wurundjeri People. Parks Victoria respects the deep and continuing connection that Wurundjeri Traditional Owners have to these lands and waters, and we recognise their ongoing role in caring for Country.
Situated between Melbourne and the Victorian Alps, the Yarra Ranges National Park is a place of epic views, majestic rainforest scenery and fun-packed snowplay. Enjoy the panorama from Mount Donna Buang, or go deeper into the park on the Black Spur Drive, and wind through towering Mountain Ash forests to Lake Mountain.
The Yarra Ranges spans an extensive, mountainous area of cool temperate forest around the three towns of Marysville, Healesville and Warburton. This national park is home to the world's tallest flowering tree, the Mountain Ash, which towers over lush tree ferns and mossy Myrtle Beech. Dark gullies are home to clear streams which feed the Yarra River and major reservoirs from which Melbourne draws its drinking water.

The Yarra Ranges boasts some stunning lookouts, one of the best being Mount Donna Buang. From here you can see awesome views of Westernport Bay and Port Phillip - or walk the Rainforest Gallery and see the Mountain Ash from a different perspective. In the winter, Mount Donna Buang is Melbourne's closest winter playground. Many Melburnians have enjoyed their first sight of snow here through the years.

Healesville is the start of the Black Spur Drive, a short but beautiful scenic car journey. The road winds through majestic Mountain Ash forest to Narbethong, passing a number of pleasant walking trails and picnic areas, such as Donnelly's Weir, Dom Dom Saddle and Maroondah Reservoir Park.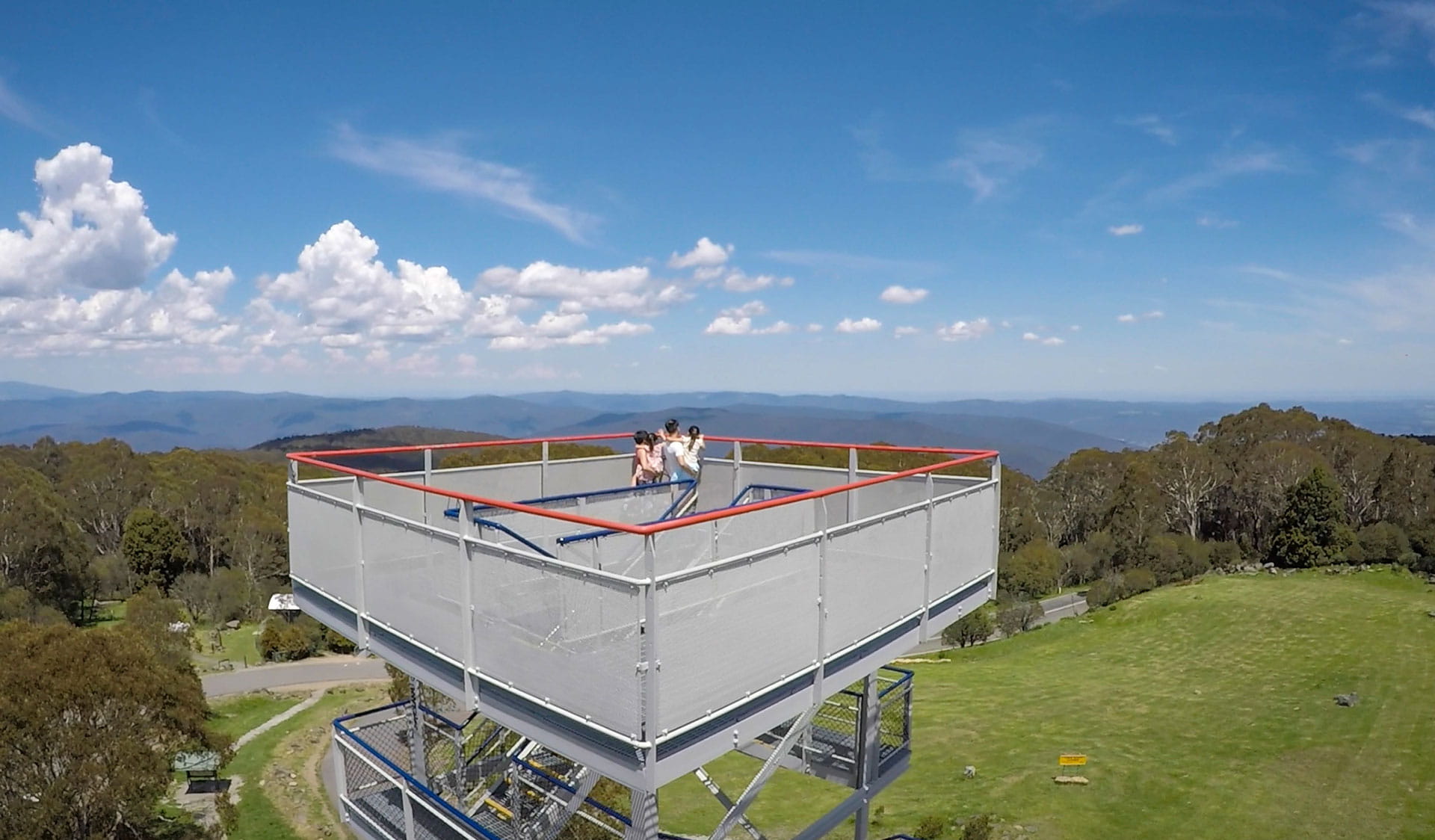 At an elevation of 1245 metres, the summit features a lookout tower which is 21 metres high and offers panoramic views over Melbourne, the Yarra Valley, Dandenong and Cathedral Ranges, Mount Baw Baw and the Alps. It is also a popular picnic area and starting point for walks on the mountain.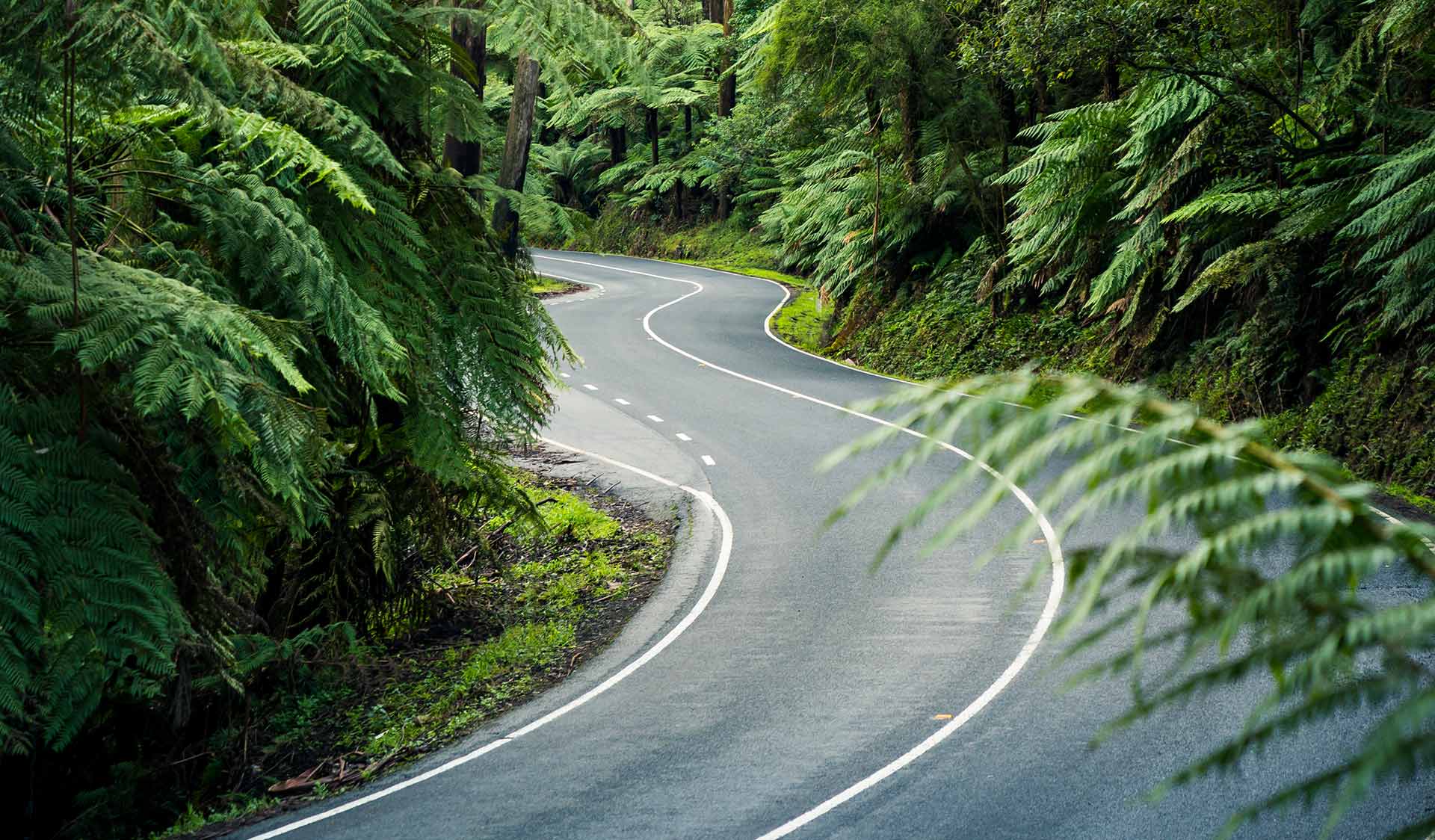 The Lady Talbot Drive is a scenic rainforest car journey which passes a number of fantastic walks and waterfalls in the Yarra Ranges National Park. The drive from Melbourne includes the famous Black Spur Drive, another road known for its scenic beauty. Bring a picnic and escape the city for a day.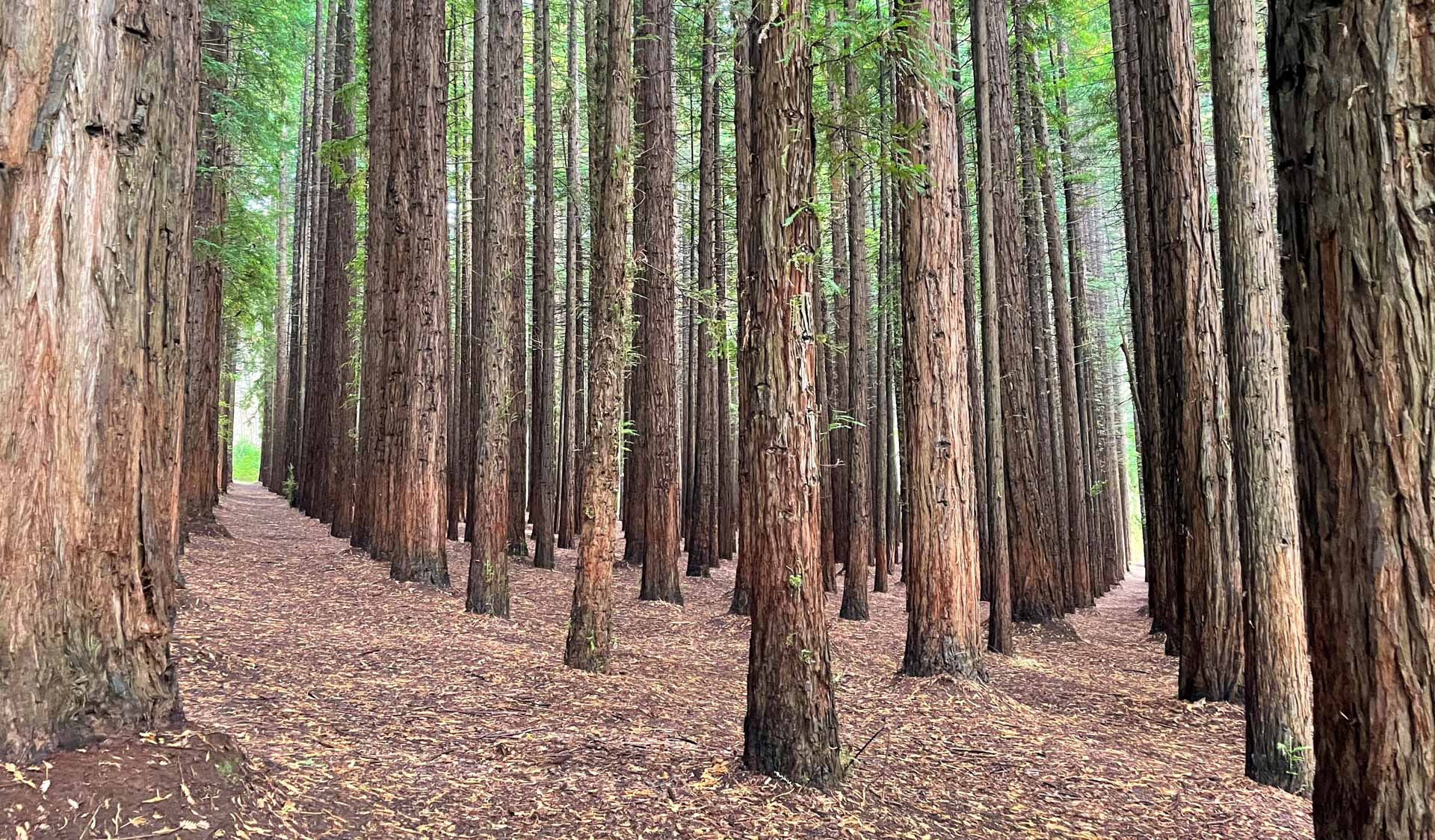 An hour and a half from Melbourne in the Yarra Ranges, you will find an enchanting Redwood Forest. Once a hidden gem, this forest has become a popular destination for its uniformly planted trees and tranquil natural surrounds.
When you're there
Download the Yarra Ranges National Park visitor guide for more information about the park and the experiences to be had within its borders.
Need to know
Yarra Ranges National Park
Accessibility
Visiting a park can be more of a challenge for people with disabilities, however in Victoria there are a wide range of facilities to help people of all abilities enjoy our wonderful parks around the state.
Assistance dogs are welcome in Parks Victoria parks and reserves. Entry requirements apply for parks and reserves that are usually dog prohibited, such as national parks.
Change of Conditions
Nature being nature, sometimes conditions can change at short notice. It's a good idea to check this page ahead of your visit for any updates.
Ben Cairn (Yarra Ranges National Park)

Ben Cairn visitor site closed to vehicles

Due to a landslip affecting the Donna Buang Rd, VicRoads have enacted a road closure which effectively closes the road to the Ben Cairn visitor site. Vehicles are therefore unable access the site.




Due to the dangers associated with the landslip, the road closure is applicable to all members of the public on all forms of transport as well as pedestrians.




Please access the VicRoads Traffic website for further details on the road closure - https://traffic.vicroads.vic.gov.au/incidents/4787119.




Notices Affecting Multiple Sites

Cambarville Toilet Block Closed

Cambarville Toilet Block Closed until further notice.


Park Open Hours – Badger Weir and Donnellys Weir

Park Open Hours

Maroondah Reservoir Park

Badger Weir

Donnellys Weir

8am to 8pm – Early October to Early April (Start of Daylight Savings Time to End of Daylight Savings Time)

8am to 6pm – Early April (End of Daylight Savings Time) to end of April

8am to 5pm – May to August

8am to 6pm – September to Early October (Start of Daylight Savings Time)

These parks and visitor sites are protected for water security purposes by automatic gates. The gates close at the above posted times, but they do allow for visitors to leave the park for 30 minutes after these times. From 30 minutes after the posted closing time however the after hours exit turns off and exit from the park is no longer possible. We are obliged to do this to help strengthen water resource security.

If a visitor mistakenly gets caught behind the automatic gates after the park closing time, upon exit please drive to within two metres of the gate to activate the late exit trigger. If the gate does not open as the vehicle is leaving too late, please call Parks Victoria on 13 19 63 to ask them to assist. A late exit fee may apply.

Little Peninsula Picnic Area (Yarra River, Yarra Ranges National Park)

Little Peninsula Bridge Closed

The Little Peninsula Bridge is closed due to risk of collapse. Alternative access to view the tunnel is via the upper/western car park.

Big Peninsula Picnic Area (Yarra River, Yarra Ranges National Park)

Big Peninsula Stepping Stones Closed

Big Peninsula Stepping Stones closed due to flood damage. Follow signage onsite for alternative access to the tunnel viewing platform.

Yarra Ranges National Park

O'Shannassy Aqueduct Trail - Dee Rd Trestle Bridge Closed

The Dee Road Trestle Bridge has been closed for public safety

Subsequently, the O'Shannassy Aqueduct trail now terminates at the bridge near the Dee Road Picnic Ground. Please plan your visit accordingly. We recommend accessing the western section of the Trail from the Dee Road Picnic Ground in Millgrove and the eastern section from the Yuonga Road Picnic Ground in Warburton.

Works to provide continued access to the trail are being investigated.
Tours and adventure experiences in parks
One of the best ways you can get into nature is with a Licensed Tour Operator.

There are more than 400 Licensed Tour Operators across Victoria who are ready and waiting to help you experience and connect with Victoria's spectacular parks and waterways.

Discover more than 60 different types of nature-based experiences including hiking, mountain biking, boating, four-wheel driving, indigenous culture tours, birdwatching, surfing, diving and so much more.

Licensed Tour Operators know all the best places to go and will plan and prepare your visit to ensure you are safe and can enjoy your nature-based adventure to the fullest.
Find a Licensed Tour Operator
How we keep it special
Yarra Ranges National Park Management Plan
The Management Plan for Yarra Ranges National Park directs all aspects of management in the park until the plan is reviewed.
Parks Victoria is proud to be a key partner in the implementation of the Yarra Strategic Plan, Burndap Birrarung burndap umarkoo. Delivering the plan is a Victorian Government commitment to protect our treasured Yarra River, Birrarung, and its parklands for future generations.
Warburton MTB Destination
Parks Victoria is working in partnership with the Shire of Yarra Ranges, Department of Energy, Environment and Climate Action (DEECA) and Melbourne Water to construct a world-class mountain bike destination around Warburton.
Cement Creek Redwood Forest Facility upgrades
To improve access for diverse visitors to the Warburton Redwoods Forest a range of improvements are being undertaken. These include a new accessible public toilet, trails, boardwalks and viewing platforms, a shelter, increased carparking, environmental protection works and revegetation.