Soak up the health benefits of water
Monday 21 February, 2022
We've all experienced that feeling of restoration from a visit to the water.
Since the dawn of time, humans have been drawn to life-giving water sources and now science is revealing that water nourishes more than just our bodies.
Wallace J. Nichols, Ph.D., a marine biologist, and the author of Blue Mind says "we are beginning to learn that our brains are hardwired to react positively to water and that being near it can calm and connect us, increase innovation and insight, and even heal what's broken."
In Victoria, we're blessed with some of Australia's most picturesque blue spaces from towering falls to crisp coastlines and even an inner-city river.
Take a look at our top 7 ways to get out and experience the incredible health benefits of water.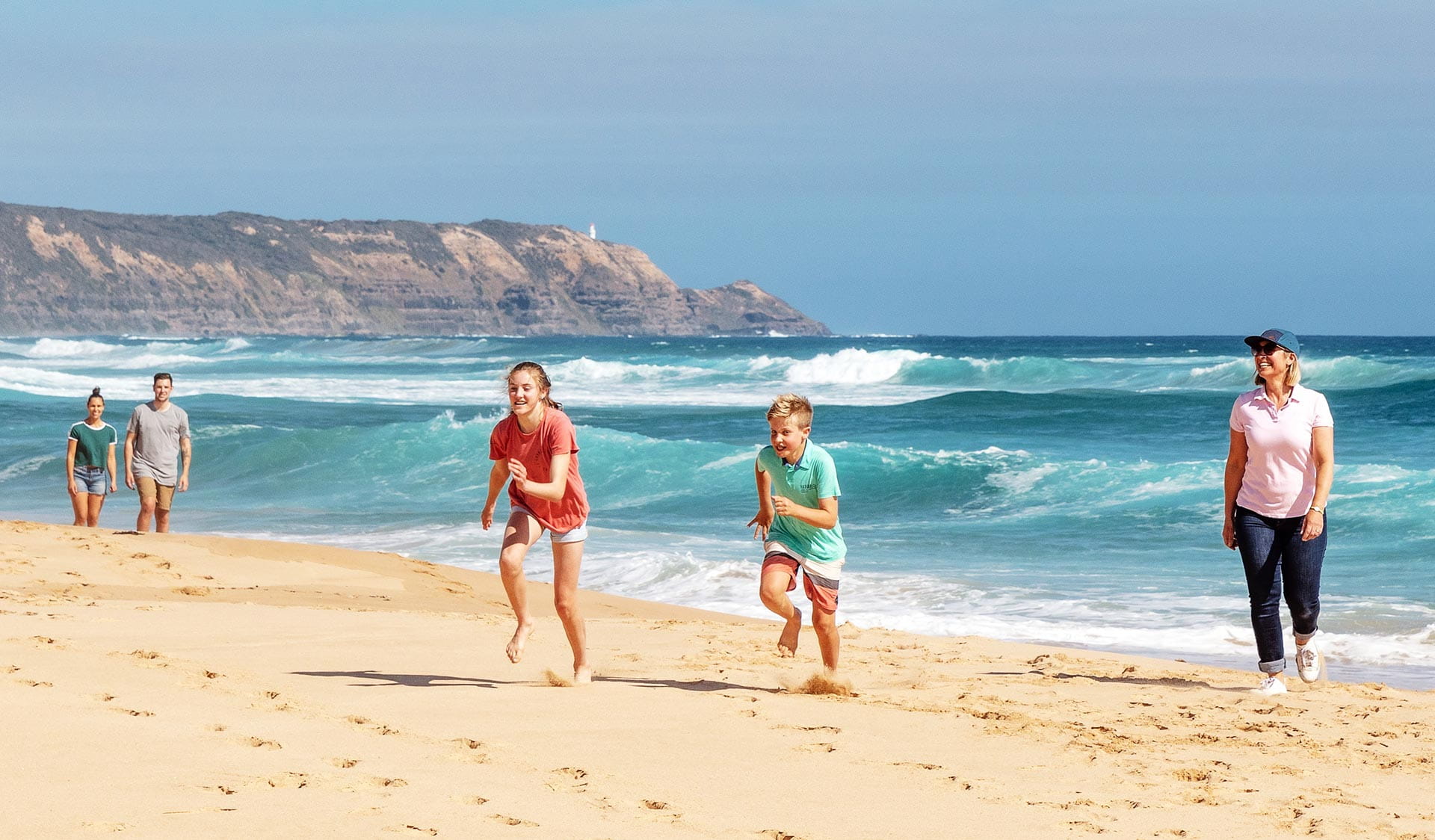 Walk a pristine beach
Stretch your legs and walk along the pristine sand on one of Victoria's ocean beaches like Gunnamatta Ocean Beach. While you meander along the long stretch of sand, take a deep breath, smell the ocean air, and listen for the calming sounds of waves crashing along the shoreline.
Walking alongside the ocean is not only calming, but walking is also proven to be great for your wellbeing. Whether a leisurely stroll or a brisk walk, moving can improve your both muscle and cardiovascular health.
Our tip: Remember to bring drinking water and sun protection but leave your pets at home. Dogs are not permitted at Gunnamatta Ocean Beach or elsewhere in Mornington Peninsula National Park
Canoe down a scenic trail
Grab a friend and explore the wonders of Victoria's riverways with a canoe. Paddle at your own pace and admire the spectacular landscape at Lower Glenelg National Park. Canoe via the Glenelg River Canoe Trail to admire the magnificent limestone cliffs and spot a wide range of abundant wildlife along your journey. Hire the canoe for a day trip or explore the trail across a full 4 days.
Canoeing and kayaking are low impact activities which can improve your aerobic fitness and overall physical health. If you don't have an experienced canoer in your group, organise your trip with a Licenced Tour Operator to plan your trip safely.
Our tip: Canoe campsite bookings are essential before departure.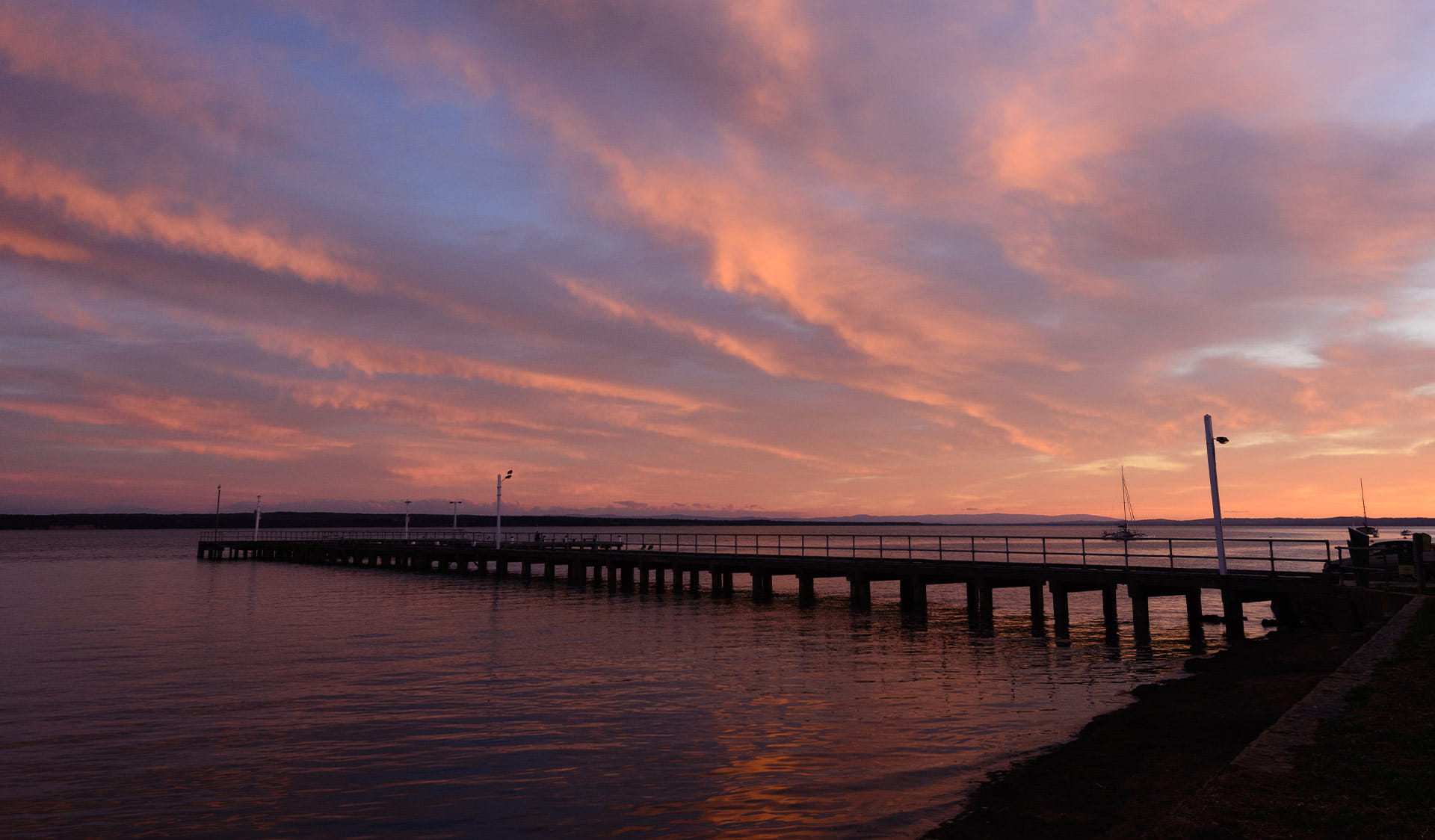 Watch the sunset on the horizon
Visit one of Victoria's wonderful piers and jetties and relax as you watch the sun set over the horizon. Take a breath and appreciate the big blue expanse.
Bring a friend for the sunset stroll. Socialising in nature has been proven to have great mental and spiritual health benefits, reducing stress and improving your mood.
Our tip: With piers and jetties throughout Victoria, there's bound to be one close by. Visit our sunrises and sunsets page for more inspiration.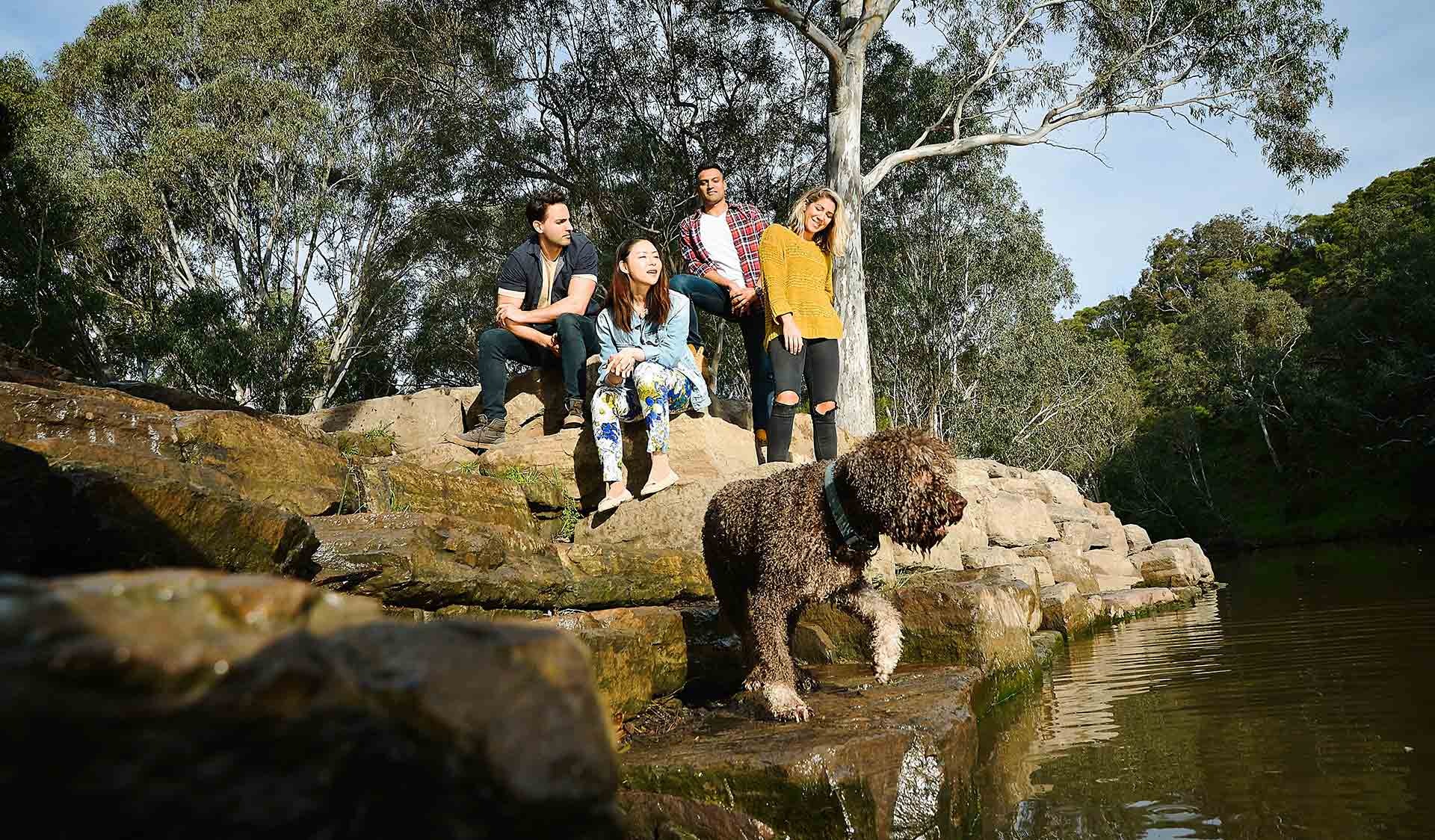 Explore a river in the middle of the city
Escape the busy city without having to leave it. Visit Yarra Bend Park and find yourself surrounded by Australian natives and the beautiful, winding Yarra River. You'll feel more Murray River than inner-city Melbourne.
Stop by Dights Falls to watch the tranquil water running down the weir before picnicking at one of Yarra Bend's picturesque spots; or relax with your four-legged friend for the day where they can take a dip at Deep Rock.
Our tip: Only sections of Yarra Bend are permitted off-lead areas. Please always abide by park advice and signage.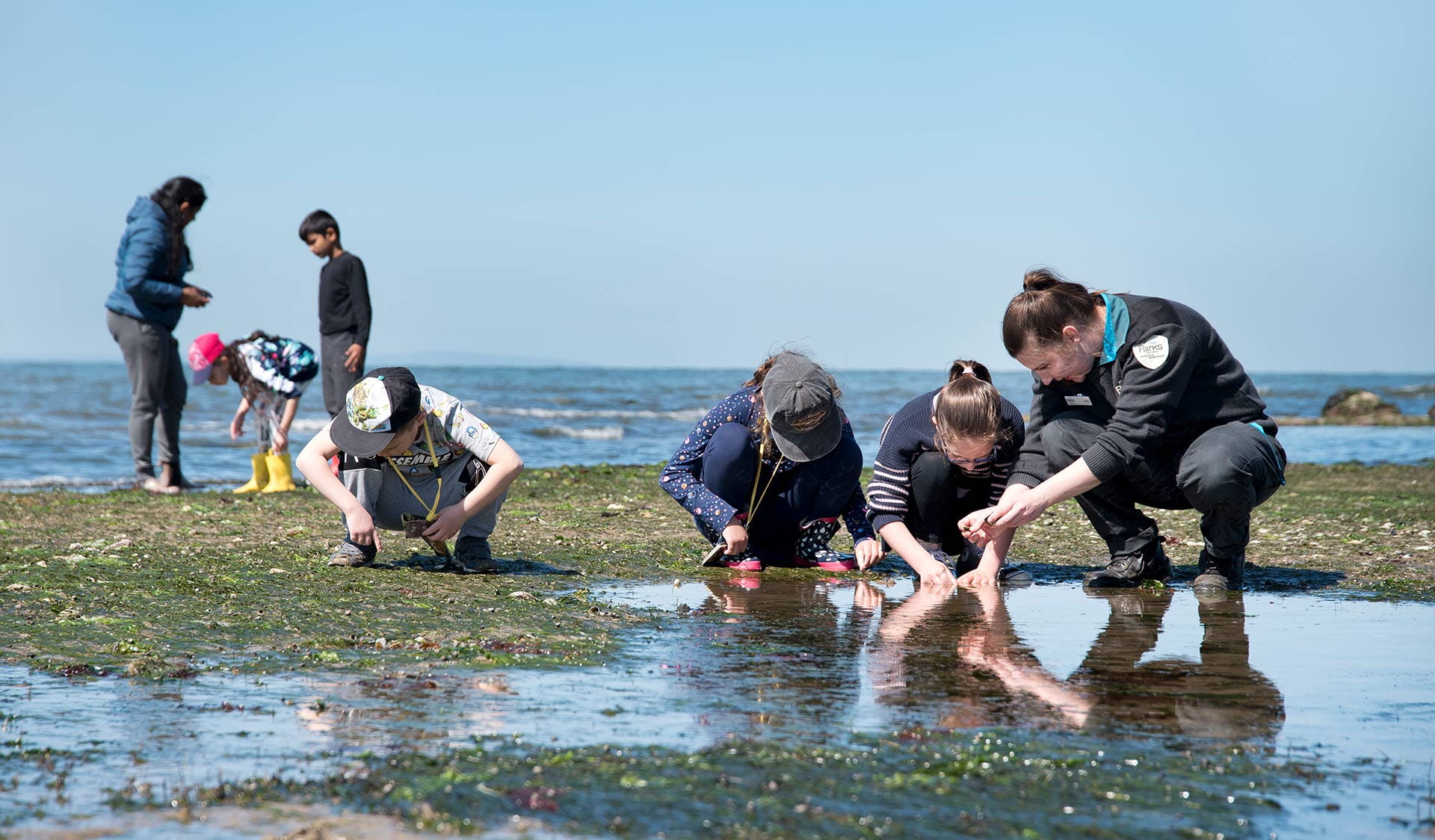 Spot marvellous marine life
Spot Victoria's unique marine life at one of the state's spectacular marine sanctuaries. Point Cooke Marine Sanctuary will see you walking, bird watching, snorkelling, and scuba diving. Spot the various creatures found in the rocky reefs, sandy seagrass flats, and intertidal rockpools.
Keep your eyes peeled for the southern fiddler rays that bask in the shallow sunny waters, or hunt amongst the rocks for anemones, crabs, and colourful sponges. If you are lucky, you might even spot a pod of bottlenose dolphins over summer.
For an adventure, embark on a scuba diving exploration. Build your aerobic health as you descend into a new world and swim among sea life. No two dives are ever the same, so keep your eyes peeled and you might spot a pipefish hidden in the seagrass.
Our tip: Before diving read these water safety tips and check water conditions before you travel. Remember to always dive with a buddy or join a Licensed Tour Operator.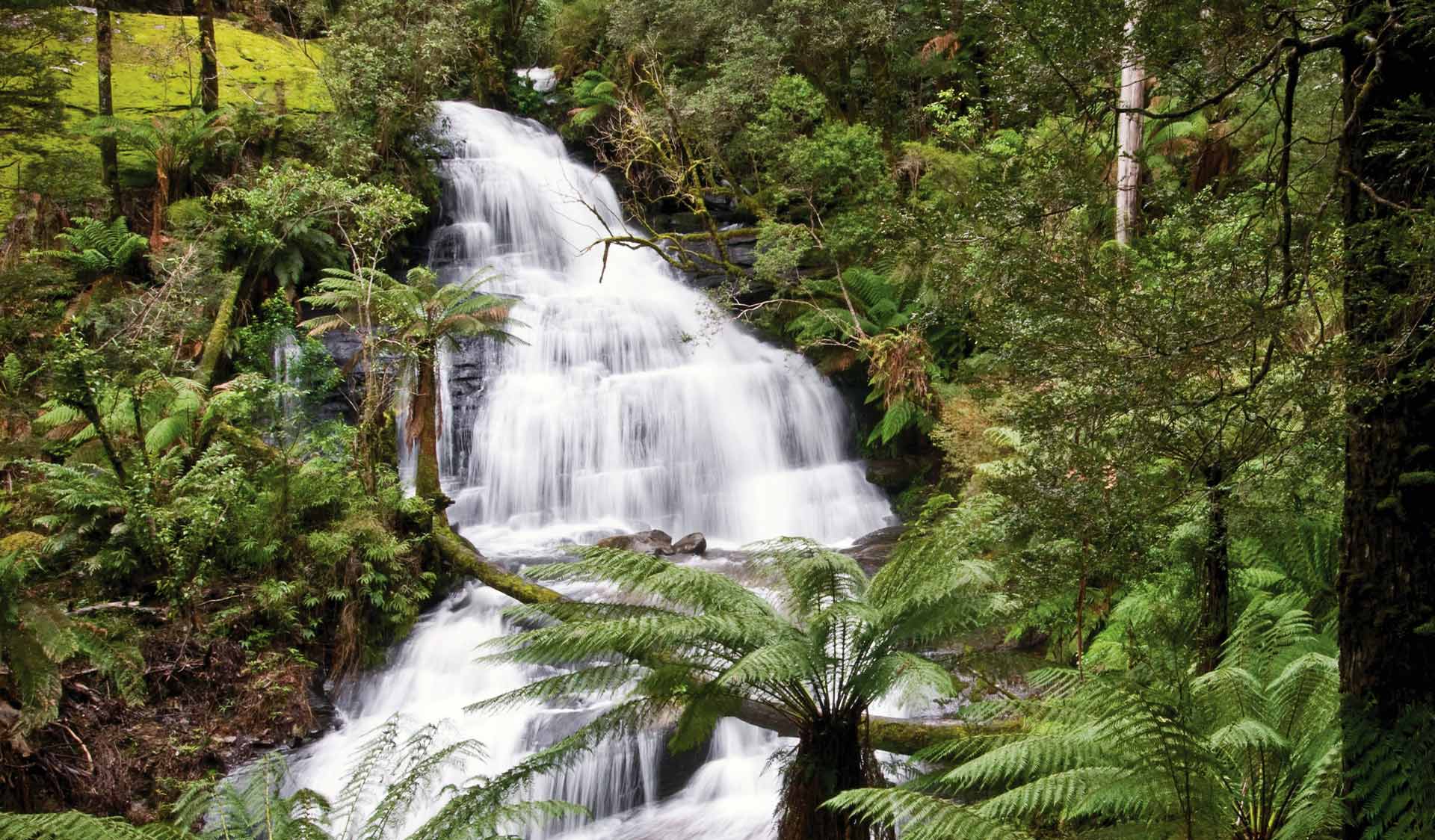 Listen to the soothing sounds of a waterfall
Follow the Triplet Falls Walk in Great Otway National Park and find yourself immersed in a lush rainforest before reaching a picturesque view of Triplet Falls.
Beautiful all year round, visit in summer to hear a peaceful rush of water cascading down the rocks. In winter, watch the roar and power of the falls following heavy rainfall. Breathe deep and admire the beauty of the rainforest as you relax and take in your surroundings on the viewing platform. While on the trail, don't forget to walk to Little Aire Falls for another breathtaking view.
Our tip: Always check park conditions before you travel. Sections of the Triplet Falls Walk are currently closed due to boardwalk maintenance. Visitors can still walk to Triplet Falls and Little Aire Falls to get the complete waterfall experience.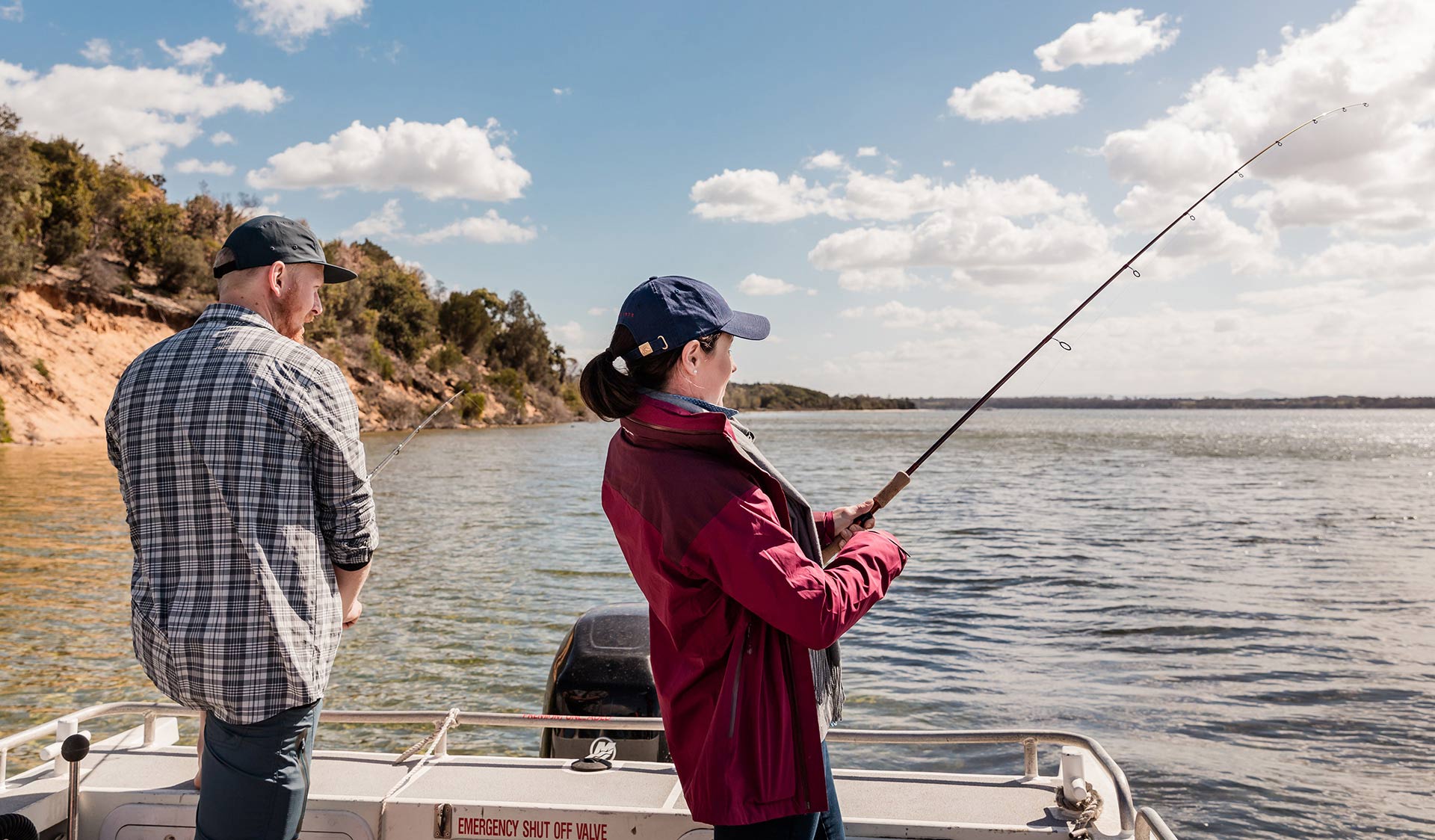 Go fishing with a friend
Fish with a friend at Gippsland Lakes Coastal Park, one of Victoria's pristine coastal reserves. Admire the immense body of water around you, cast a rod, and enjoy the time spent in the company of another. Let time drift by as you catch fish including bream, luderick, flathead and mullet. Finish the day filled with a sense of peace as you watch water birds float across the lake.
Our tip: A recreational fishing licence is required for all coastal and inland waters. Be sure to let someone know before you go boating.
Find the perfect water activity for you today and start exploring.