The rolling hills of Heyfield, Licola and Dargo give little indication of the spectacular gorges that dissect the south-east corner of the Alpine National Park. Moroka and Bryces Gorge hide impressive waterfalls, while Mount Howitt, the Wonnangatta Valley and Tali Karng make for scenic settings to cross-country skiing, hiking, horse riding, deer hunting and four-wheel driving adventures.
Lake Tali Karng hides deep in the mountains and is the only natural lake within the Victorian Alps. Held behind a rock barrier created thousands of years ago, the underground stream it feeds emerges at the infant Wellington River.
The Wellington River has 13 numbered campsites just north of Licola on the Tamboritha Road. Sites offer facilities such as toilets, fire places and picnic tables. You can enjoy camping under the shady trees with easy access to the river. The geology of the surrounding area is spectacular and makes for a memorable camping experience.
The spectacular Wonnagatta Valley lies among forbidding mountains accessible to adventurous walkers, four-wheel drive enthusiasts, horse riders and deer hunters. Follow the epic Wonnangatta Drive and discover the ruins of an old homestead near the confluence of the Conglomerate Creek and Wonnangatta River, cattlemen's huts on the high alpine plains and Grants Historic Area which includes the large grassy Talbotville camping area, just beyond the boundaries of the Alpine National Park.
Bryce's Gorge is arguably one of Victoria's most spectacular natural features. Not too far from Guys Hut, there is little warning of its existence until the open plains and snowgum woodlands plunge abruptly into a deep abyss. Follow the Bryce's Gorge Circuit Walk to see Pieman and Conglomerate Falls tumble over the rim of the gorge into a chasm below.
Climb to the top of Mount Howitt, breaking at Vallejo Garntner Hut. Heritage listed for its architectural values, the hut was built in 1970.
Things To Do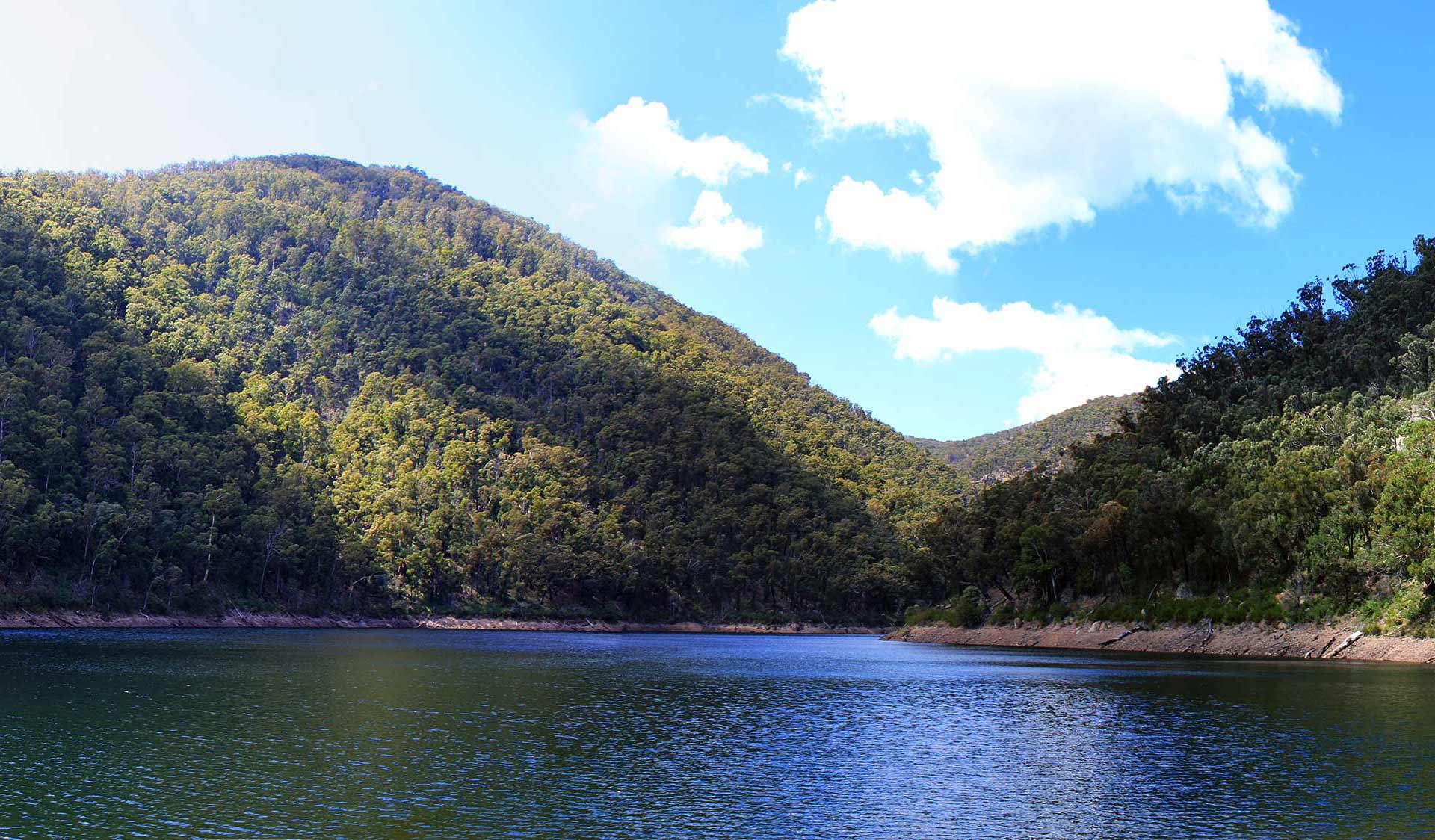 Tali Karng is a hidden jewel nestled deep in the mountains of Gippsland, fed by snowmelt waters of the Wellington Plains. Accessible only by foot, it is known as the 'hidden lake'.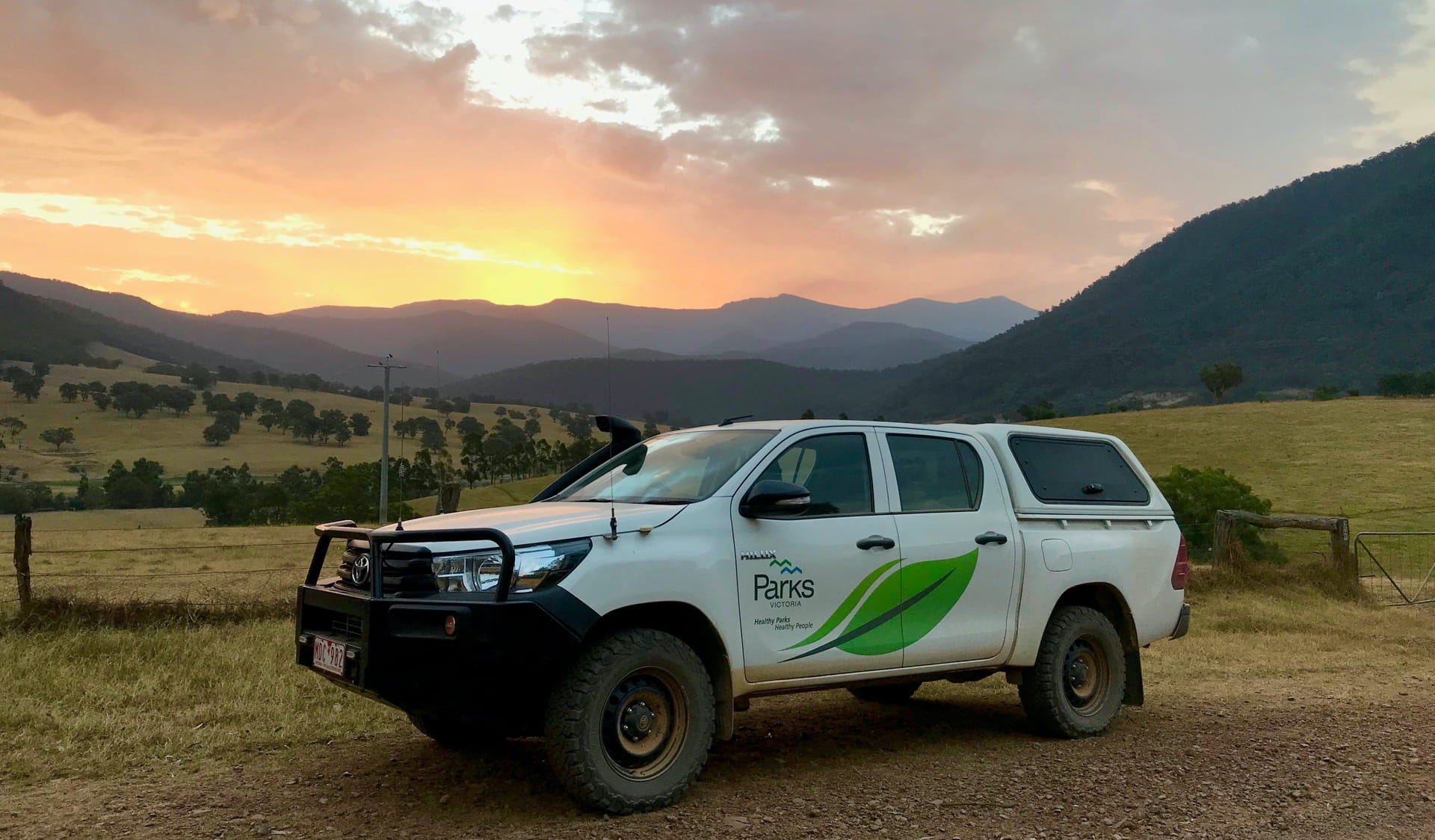 Embark on an epic 222km 4WD trip through the scenic Wonnangatta Valley and over the vast high plains.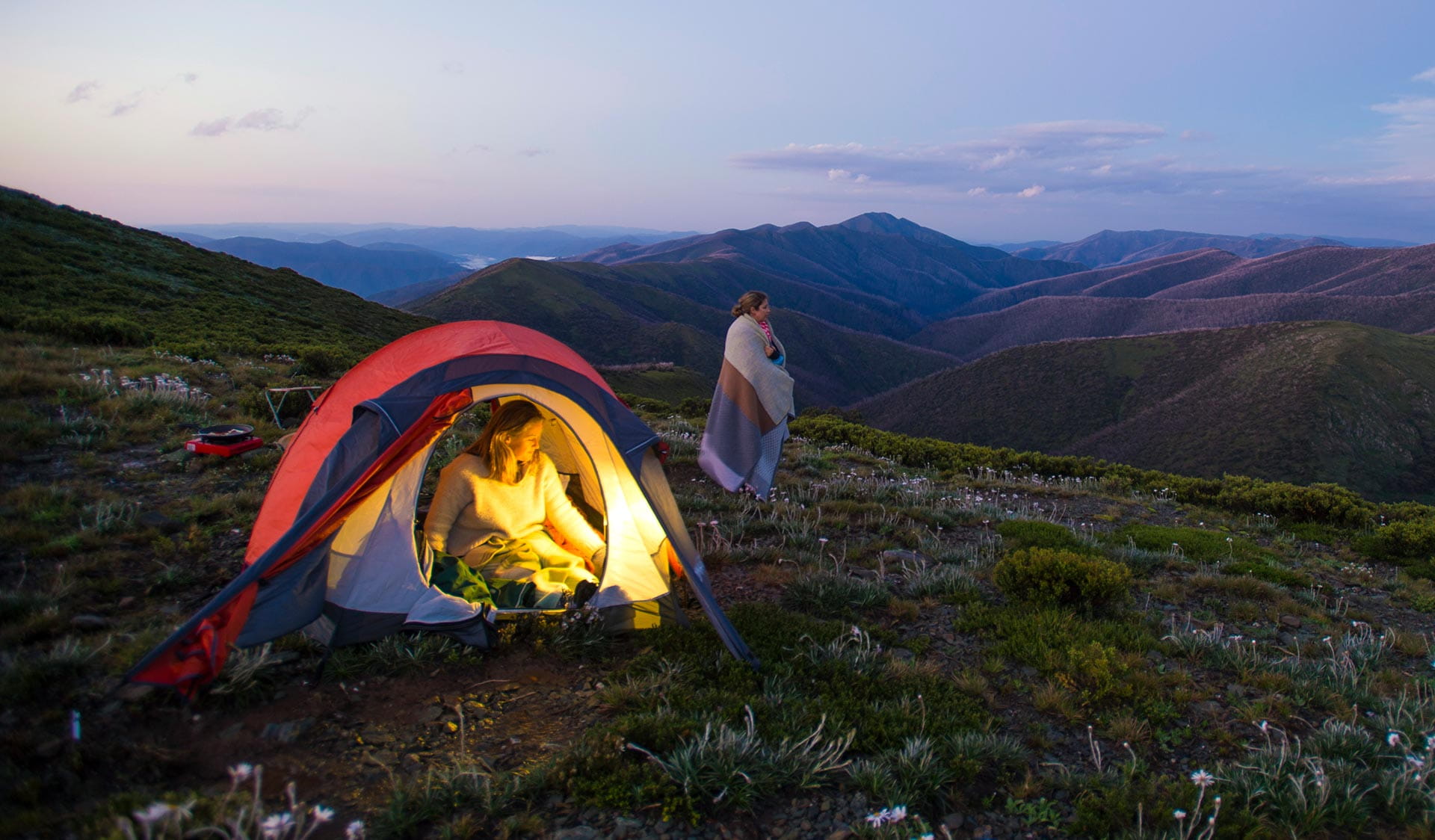 The Alpine National Park offers some of the most authentic and scenic bush camping opportunities in Victoria.
How to get there
Heyfield, Licola and Dargo
When you're there
Download the Parks Victoria visitor guide to get the most out of your Heyfield, Licola and Dargo visit.

The rolling hills and remote valley's hide some of the most beautiful landscapes in the state. The arduous Wonnangatta Drive meanders through the isolated landscapes of Wonnangatta Valley and brings to life the wonderful history of the region - from the ruins of old gold mining towns and cattleman's huts on the high plains to the unsolved murder-mystery of Wonnagatta Station.

Tali Karng sits comfortably among the mountains at the head of the Wellington River, while Bryce's and Moroka Gorge hide spectacular waterfalls, such as Conglomerate and Pieman Falls. The peaks of Mount Howitt, Mount Reynard and Snowy Bluff look out over the forbidden landscapes and remote wilderness areas of the Alpine National Park.
Other activities to note include:
Wonnangatta Valley - interesting murder mystery lingers over the abandoned cattle station
Grant Historic Area and the abandoned town of Talbotville now an amazing campground
The beautiful Dargo and Howitt sub alpine landscapes
Vehicle based camping along the Wellington River, Horseyard Flat and Thomastown
The several historic cattleman's huts such as Howitt, Guys, Moroka, Kellys
Vallejo Garntner Hut - heritage listed for its architectural values and surrounded by some of the most spectacular views in the Australian Alps.
Bicentennial National Trail - iconic horse riding trail that crosses the Southern Alps and runs from Cooktown, Queensland to Healesville in Victoria 5,330km.
The incredible hiking trails around Tali Karng, Bryces Gorge, Moroka Falls and Mount Howitt
Epic four wheel drive experiences such as the Blue Rag Range and Billy Goat Bluff Tracks
When to go
The best time to explore the Alpine National Park on foot is between November and April. The mild summer temperatures found in the high altitudes of the Alpine National Park are the perfect retreat from its lower-lying counterparts and make for perfect hiking conditions. While the occasional sunny day can see daytime temperatures rise above 30°C, the nights are still cool.
Head towards the Mount Howitt and the Snowy Plains in summer when masses of wildflowers carpet the slopes – from Billy Buttons to Snow and Swamp Paper Daisies.
Need to know
Heyfield, Licola and Dargo
Accessibility
Visiting a park can be more of a challenge for people with disabilities, however in Victoria there are a wide range of facilities to help people of all abilities enjoy our wonderful parks around the state.
Assistance dogs are welcome in Parks Victoria parks and reserves. Entry requirements apply for parks and reserves that are usually dog prohibited, such as national parks.
Change of Conditions
Nature being nature, sometimes conditions can change at short notice. It's a good idea to check this page ahead of your visit for any updates.
Track closures - Alpine National Park (Eastern Alps)

The following tracks in the Alpine NP (Omeo Management Area) are currently closed to all vehicles while condition assessments and repairs are being undertaken:

Ingeegoodbee Track

Cobberas Track

MacFarlanes Flat Track

Planned Aerial shooting operations - Feathertop area

Parts of this Park will be closed from Monday 7th – Friday 11th March, Monday 28th March – Friday 1st April and Monday 23rd – Friday 27th May 2022.




See attached map for details.




Attachments: ANP_Feathertop aerial shooting Information (744KB)

Planned Aerial shooting operations - Dinner Plain/Dargo High Plains area

Partial track closure - Besford Track, Alpine NP

A severely water damaged section of Besford Track, within the Alpine National Park north of Benambra, is closed to all vehicles. There is no through access for vehicles on Besford Track between the Benambra-Corryong Road and Deep Creek Track.

Early seasonal road closures 2022

Planned Aerial shooting operations - Bogong High Plains and Foothills area

Track Closure

Mount Wellington and Moroka Range Tracks are closed due to four-wheel drive track maintenance works.

Foothills & Southern Alps 4WD Track Maintenance




Extensive roading maintenance work has commenced across vast areas of the Southern Alps. Works are occurring on various tracks in State Forest and the Alpine National Park north of Licola and will continue while conditions allow. We wish to inform visitors that the four-wheel drive network remains open, but you may encounter delays. Please contact the Heyfield Office for specific local information as machines will be moving throughout the landscape.

Notices Affecting Multiple Parks

Deer Control (ground shooting) operation underway

Deer control is being undertaken in this park from October 2021 to June 2022. Some localised access restrictions may apply. Find out more about this program.

Frys Flat Camping Area (Howqua Hills Historic Area, Howqua River Heritage River)

Vehicle access to Frys Flat Horse Yards

The Howqua Hills Track between Sheepyard Flat South and Frys Flat currently

requires 4WD capability and may not be suitable for the use of floats and trailers to transport horses into this area. It is recommended that visitors inspect the track prior to crossing to ensure that they are comfortable with the condition of the track and have the ability to cross safely.




Parks Victoria are currently negotiating various approvals and permits required to undertake the necessary repair and maintenance to restore this section of track.




If you still wish to book and camp at Fry's Flat with your horse, there are alternate methods of accessing the area. You can:



Walk/ride horses in from Howqua Hills track (100-200m)

Walk/ride horse in from Martin/Fern or Spring street (across the river)




Alternative camping areas with vehicle-accessible horse yards available for booking nearby are also found at:

Tunnel Bend, Howqua Hills Historic Area (up to 10 horses, dogs permitted).

7-mile Flat,

Alpine National Park

(up to 20 horses, no dogs permitted)

King River Hut,

Alpine National Park

(up to 20 horses, no dogs permitted)

Lovicks Hut (up to 20 horses, no dogs permitted)




For further information, please contact the Mansfield office on 03 5733 1200 and ask to speak to one of the PV Rangers.