From the street, The Pinnacle appears unnervingly high and potentially difficult to walk. The good news is that it is not, and the views from the lookout make every bit of effort worthwhile. It is one of the very best vantage points in the Grampians National Park for terrific scenic views over a vast expanse of western Victoria.
There are a number of walking options to reach The Pinnacle, varying in distance and difficulty. The easiest route to The Pinnacle departs from the Sundial carpark within the national park and ascends to The Pinnacle via Devils Gap. This is the best route to use if young children or unconfident walkers are part of your walking group. The 4.2km walk will take one and a half to two hours for the return trip. It does include some water crossings and rock-hopping, so good sturdy shoes are essential.

A more challenging walk departs from the aptly named Wonderland carpark and ascends via the impressive Grand Canyon. It does not resemble the American canyon of the same name but is equally impressive with its unique Australian rock formations, albeit on a smaller scale! The walk continues through the Silent Street before rising up to The Pinnacle.

For the really adventurous, you can walk to The Pinnacle from the base of the mountains, starting at the Halls Gap caravan park. This extended walk will take around five hours return so is suitable for fit and experienced walkers.

All these walks offer a variety of incredible rock formations to see and negotiate, as well as lush vegetation that has recovered from bushfires with fresh spurts of new growth. In springtime, wildflowers burst into life with their brilliant bright colours. With an abundance of wildlife living in the park, your walk may also include glimpses of koalas, kangaroos, snakes, skinks and maybe even an echidna or two.

Whichever way you get there, the view from The Pinnacle lookout will astound you. While you get your breath back after your ascent, you will be able to see Halls Gap far below you, as well as Lake Bellfield. Plus you will get a close-up look at the irregular and fascinating rock formations for which the Grampians are so well-known.
How to get there
The Pinnacle walks
Grampians National Park is located in Western Victoria, a three-hour (260km) drive from Melbourne and a five-hour (460km) drive from Adelaide. The central Grampians is easily accessed from the villages of Halls Gap and Wartook and is a scenic day trip from the regional towns of Hamilton, Horsham, Stawell and Ararat. It is also a key destination on the internationally renowned Great Southern Touring Route.
When you're there
Download the Grampians National Park visitor guide for more information about the park and the plethora of experiences to be had within its borders.
Need to know
The Pinnacle walks
Accessibility
Visiting a park can be more of a challenge for people with disabilities, however in Victoria there are a wide range of facilities to help people of all abilities enjoy our wonderful parks around the state.
Assistance dogs are welcome in Parks Victoria parks and reserves. Entry requirements apply for parks and reserves that are usually dog prohibited, such as national parks.
Change of Conditions
Nature being nature, sometimes conditions can change at short notice. It's a good idea to check this page ahead of your visit for any updates.
Grampians (Gariwerd) National Park Update 24.1.2023

Grampians (Gariwerd) National Park was impacted by heavy rainfall and flash flooding during spring and early summer 2022. Multiple roads and some visitor sites are temporarily closed for assessment and repair works. The movement of visitors in these parts of the National Park is restricted.

For more information, visit regionalroads.vic.gov.au and search 'Mt Victory Road Halls Gap', call 133 788.

Redman Road is now open. Further road works are taking place from Monday 23/1/23. Travel with caution.

Lodge Road is partly closed (Syphon Rd to Asses Ears Road and Rose

Creek Rd to Glenelg River Rd sections are closed).
Multiple other roads and tracks in the north end of Victoria Valley.

Mitchell Road is closed
Mt Difficult Road is open (4WD only)


**See latest road report for full road and track details at the bottom of this page.

Key Visitor Sites impacted by walking track closures





Mackenzie Falls: Access to the Eastern Rock Shelf (across the stepping-stones) at Mackenzie Falls is not open. Visitors can still access the walking track through to Fish Falls and Zumsteins.

The Silverband Falls temporary closure is still in place due to flood damage. Visitors can access Clematis Falls and the Venus Baths loop as alternative walks.

Current Campground closures due to closed roads


Kalymna Campground is closed


Grampians Peaks Trail sites impacted by closures



Griffin Trail Head is Four-Wheel Drive access only


For park information, visitors can contact 13 1963 or visit the Brambuk the National Park and Cultural Centre in Halls Gap.

Attachments: Grampians (Gariwerd) National Park Road Report 24.01.2023_V1 (183KB)
Similar experiences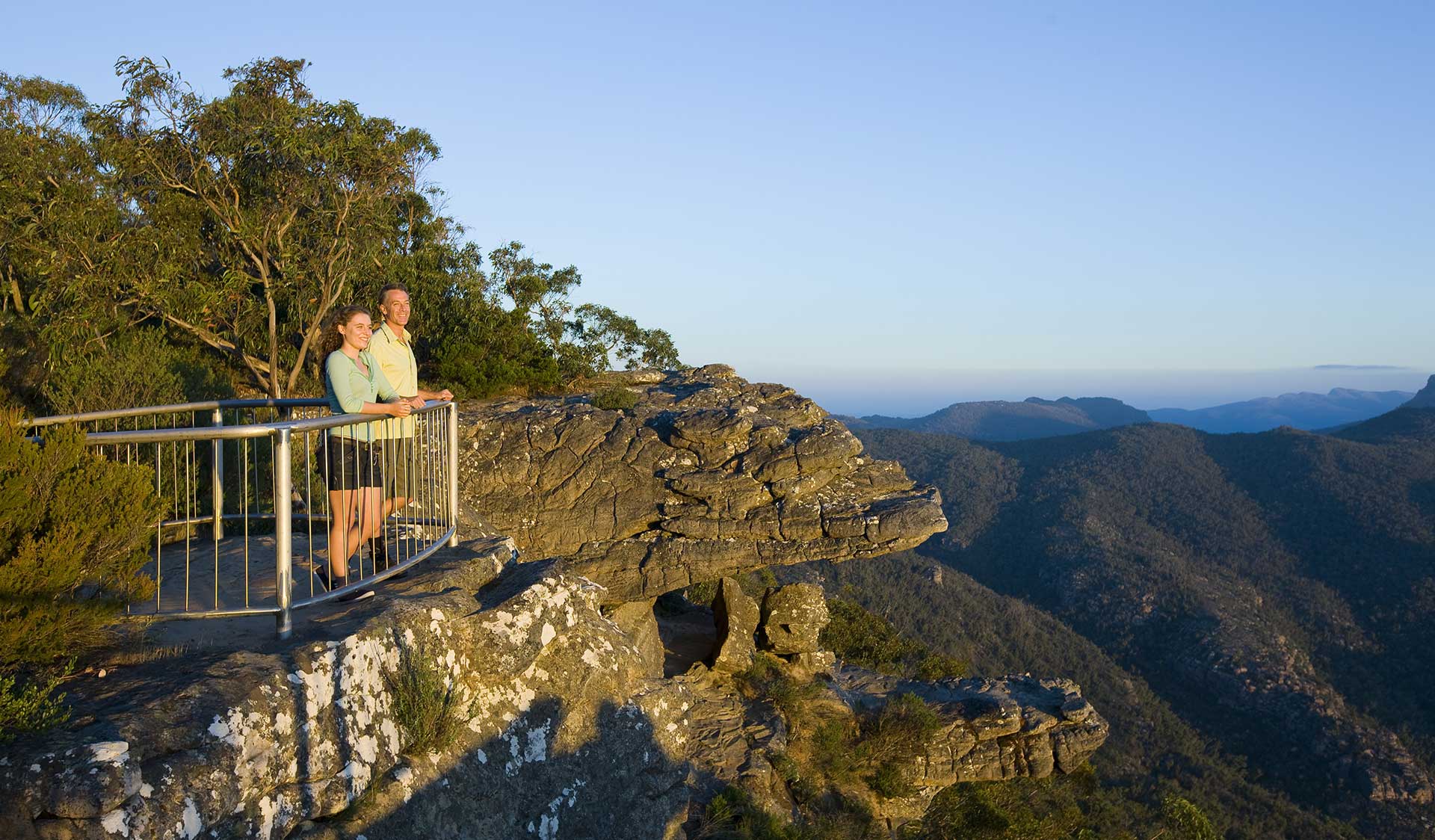 Great views overlooking the Victoria Valley. Follow the path around the gate and along the sealed road to the summit of Reeds Lookout. From this magnificent lookout you will receive breathtaking views over Victoria Valley, Victoria Range, Serra Range,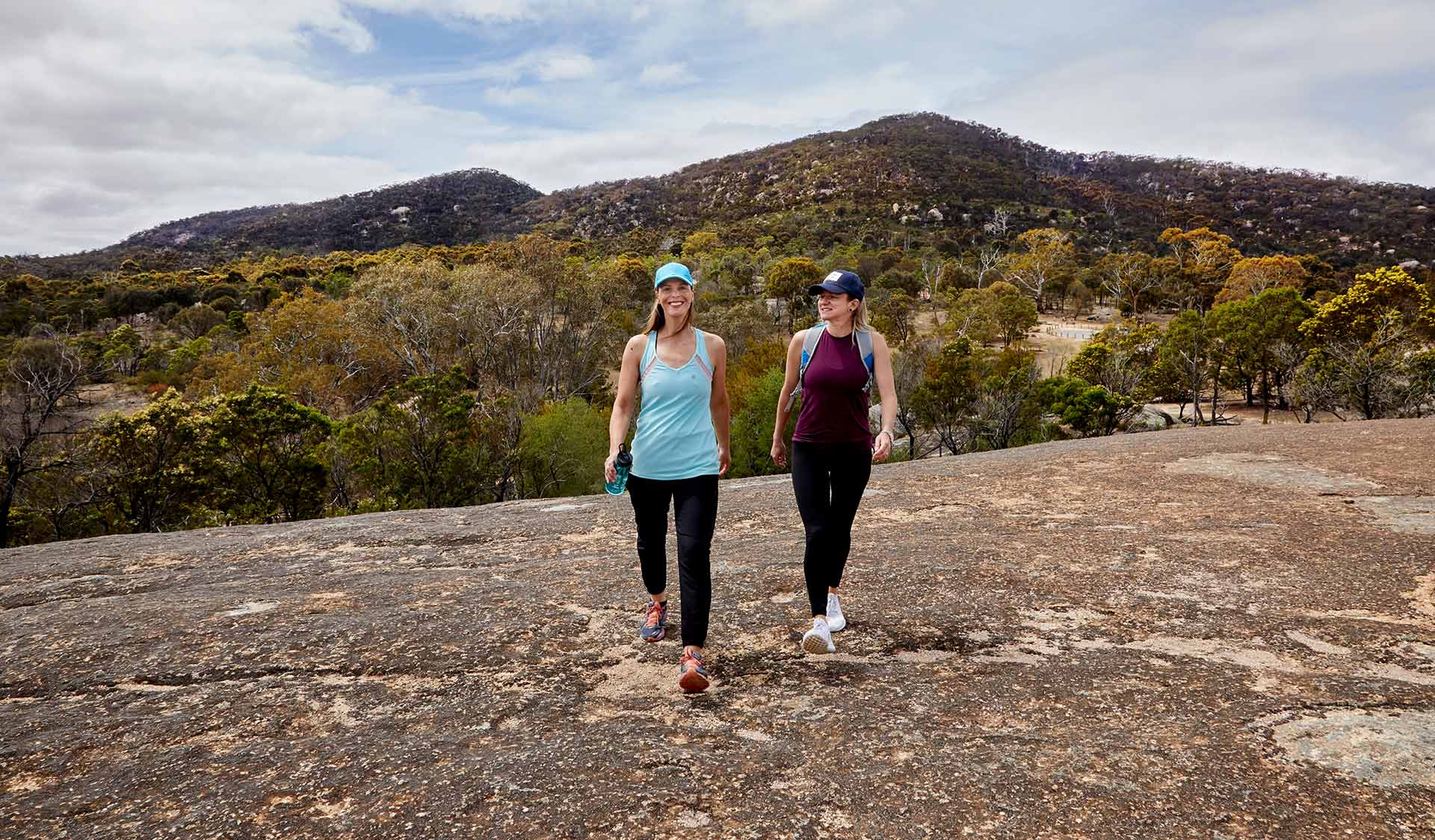 Starting from the Turntable car park, this walk takes you to the highest point of the You Yangs. This is a challenging walk featuring 450 steps and rising 200m in elevation.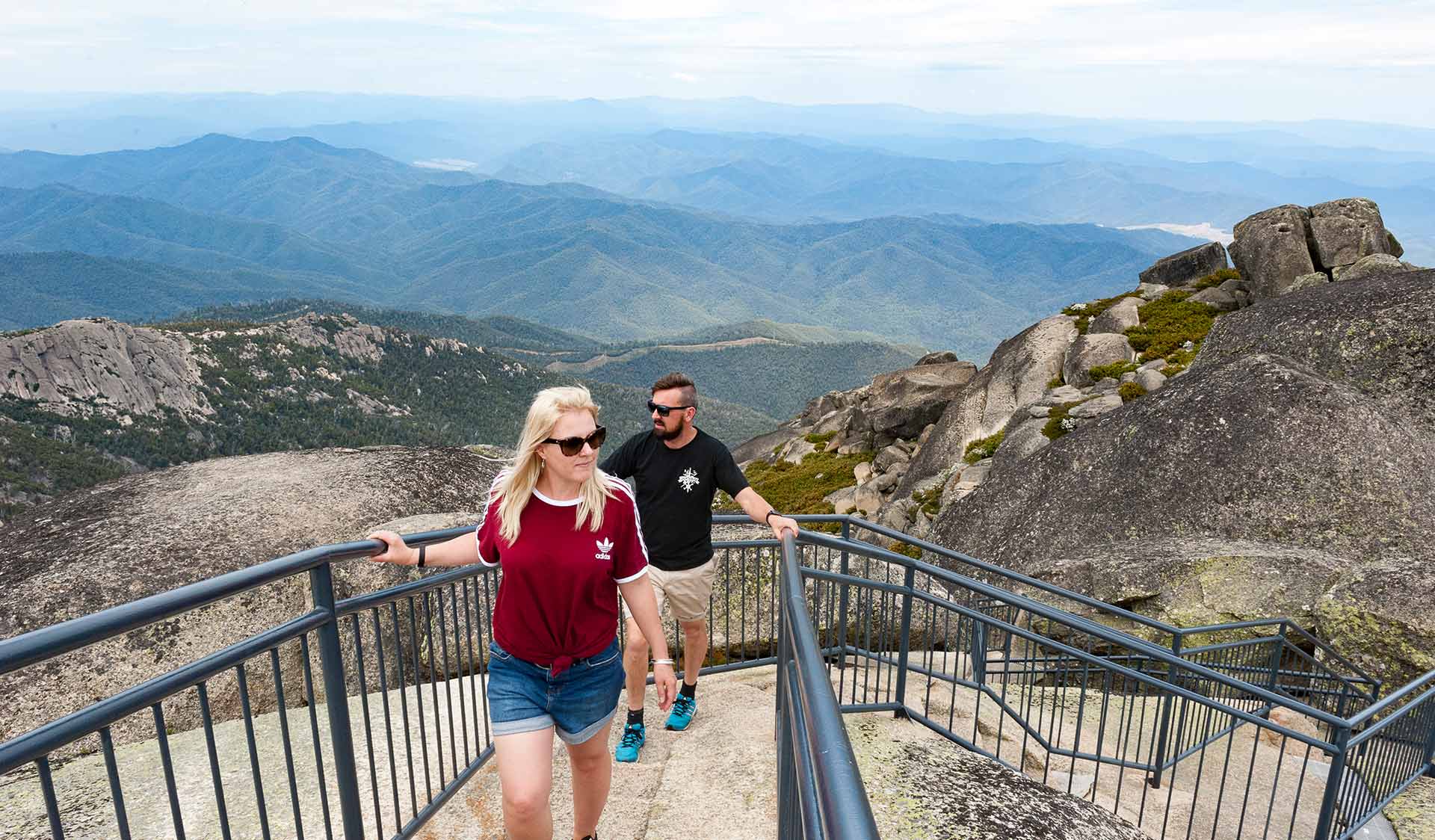 Enjoy a picnic with a view at The Horn before climbing to the highest point in Mount Buffalo National Park and surveying the folded mountains of the Great Dividing Range stretching into the distance.