The central Grampians is the most popular area of the national park, boasting a variety of short walks, lookouts, waterfalls and picnic areas. Hikers flock to the Wonderland Range, while a memorable car tour from the pretty town of Halls Gap takes in the Balconies, Boroka Lookout, MacKenzie Falls and Zumsteins.
The Grampians between Halls Gap, MacKenzie Falls and Zumsteins is home to many of the most famous sights of this celebrated national park. There are epic landscapes and a mix of easy and challenging trails to explore them. See majestic waterfalls and take a memorable scenic drive over mountains and through valleys.

Traditionally known as Gariwerd, the Grampians and the surrounding region has a fascinating Aboriginal history. Make Brambuk – The National Park & Cultural Centre in Halls Gap your first stop. Here you can explore what Gariwerd-Grampians means to Aboriginal people and find general information about visiting the Grampians National Park.

Grampians is most famous for its spring wildflowers, Aboriginal culture and cascades and waterfalls. Take a short journey to the iconic and enduring MacKenzie Falls. Or venture deeper along trails into the rugged landscape to discover the slither of Silverband, cascades of Fish or Turret Falls.

Bushwalking in the Wonderland from its carpark near Halls Gap is aptly named. A hike to the Pinnacle is very popular despite being a strenuous walk. An easier and no less spectacular view can be had by walking the Lakeview Loop from Sundial Carpark. Venus Baths is a delight for all with its refreshing spa-like rock pools. It is another easy walk from Halls Gap along the Stony Creek.

If you're an experienced walker you'll enjoy the unique challenge of the park's overnight hikes. A section of the iconic Grampians Peaks Trail starts at Halls Gap. Visit the website for further details.

There are lakes here too! Go fishing, canoeing, kayaking or sailing. Lake Wartook, Lake Bellfield and Moora Moora Reservoir all have access.

The Grampians is a special place for nature lovers and there is something to see in all seasons.
How to get there
Central Grampians
Grampians National Park is located in Western Victoria, a three-hour (260km) drive from Melbourne and a five-hour (460km) drive from Adelaide. The central Grampians is easily accessed from the villages of Halls Gap and Wartook and is a scenic day trip from the regional towns of Hamilton, Horsham, Stawell and Ararat. It is also a key destination on the internationally renowned Great Southern Touring Route.
When you're there
The Central Grampians Day Trip enters the park via Halls Gap before visiting Boroka and Reed Lookouts, the dramatic Balconies rock formations, MacKenzie Falls and historic Zumsteins Picnic Ground. The Grampians Road and Touring Map covers car touring and is an essential tool to help plan your route. The Grampians Iconic 4WD brochure details a popular easy-medium route.
Download the Grampians National Park visitor guide for more information about the park and the plethora of experiences to be had within its borders.
Accessibility
A Trailrider all-terrain wheelchair and Sherpa Volunteers are now available for park visitors with limited mobility to explore the natural beauty of Grampians National Park. The Grampians has two TrailRiders available for visitors and both of these chairs are fitted with electric motors to assist operators on steeper sections of track. Passengers must wear a helmet.
The TrailRider all-terrain wheelchair and Volunteer Sherpa service is free of charge however please book a week in advance. To book the TrailRider please contact Brambuk – The National Park and Cultural Centre on (03) 8427 2058. To book a Volunteer Sherpa please contact the Volunteer Sherpa Coordinator on (03) 8427 3541 or volunteersherpa@parks.vic.gov.au
Nearby Events
No results
There are no results matching your criteria.
Need to know
Central Grampians
Change of Conditions
Nature being nature, sometimes conditions can change at short notice. It's a good idea to check this page ahead of your visit for any updates.
Stony Creek Group Camping Area (Grampians National Park)

Temporary Relocation of Stony Creek Group Camping Area

Due to Grampians Peaks Trail upgrade works, Stony Creek Group Camping Area (Campground) has been temporarily relocated approximately 1.5 km to the east along Stony Creek Road.




Toilets and signage have been moved to this location.




This arrangement will remain in place until mid-2020.




All campers are required to stay at the new location. Camping is not permitted without a permit.

Attachments: Stony Creek Group Camping Area Temporary Relocation Map (269KB)

Notices Affecting Multiple Parks

Campground closure

As directed by the Chief Health Officer all campsites, camping grounds and caravan parks closed from midnight 25 March 2020.

People can continue to live on a closed caravan park or camping ground if it is registered as their primary place of residence or if they are staying in caravan parks as interim accommodation where

their primary residence is not available. For further information go to parks.vic.gov.au/COVID19

Brambuk the National Park and Cultural Centre (Brambuk - The National Park and Cultural Centre Park, Grampians National Park)

Closed: Brambuk the National Park and Cultural Centre

Due to current COVID-19 circumstances, Brambuk the National Park and Cultural Centre is closed until further notice.




Information services are still being provided by phone and email:




Phone: (03) 8427 2058

Email: info@brambuk.com.au

Website: www.brambuk.com.au




Parks Victoria's head office information centre can all be contacted on 13 1963.

MacKenzie Falls Day Visitor Area (Grampians National Park)

Temporary closure of Mackenzie Falls

In response to advice from the Victorian Chief Health Officer, Parks Victoria has decided to close high visitation sites with a typical attendance of over 500 people. This includes Mackenzie Falls which will be closed for the duration of the school holidays (28 March - 13 April 2020). For more information, please visit

www.parks.vic.gov.au/covid19
Similar experiences
The Cathedral Range is a spectacular seven km ridge of sharply upturned sedimentary rock.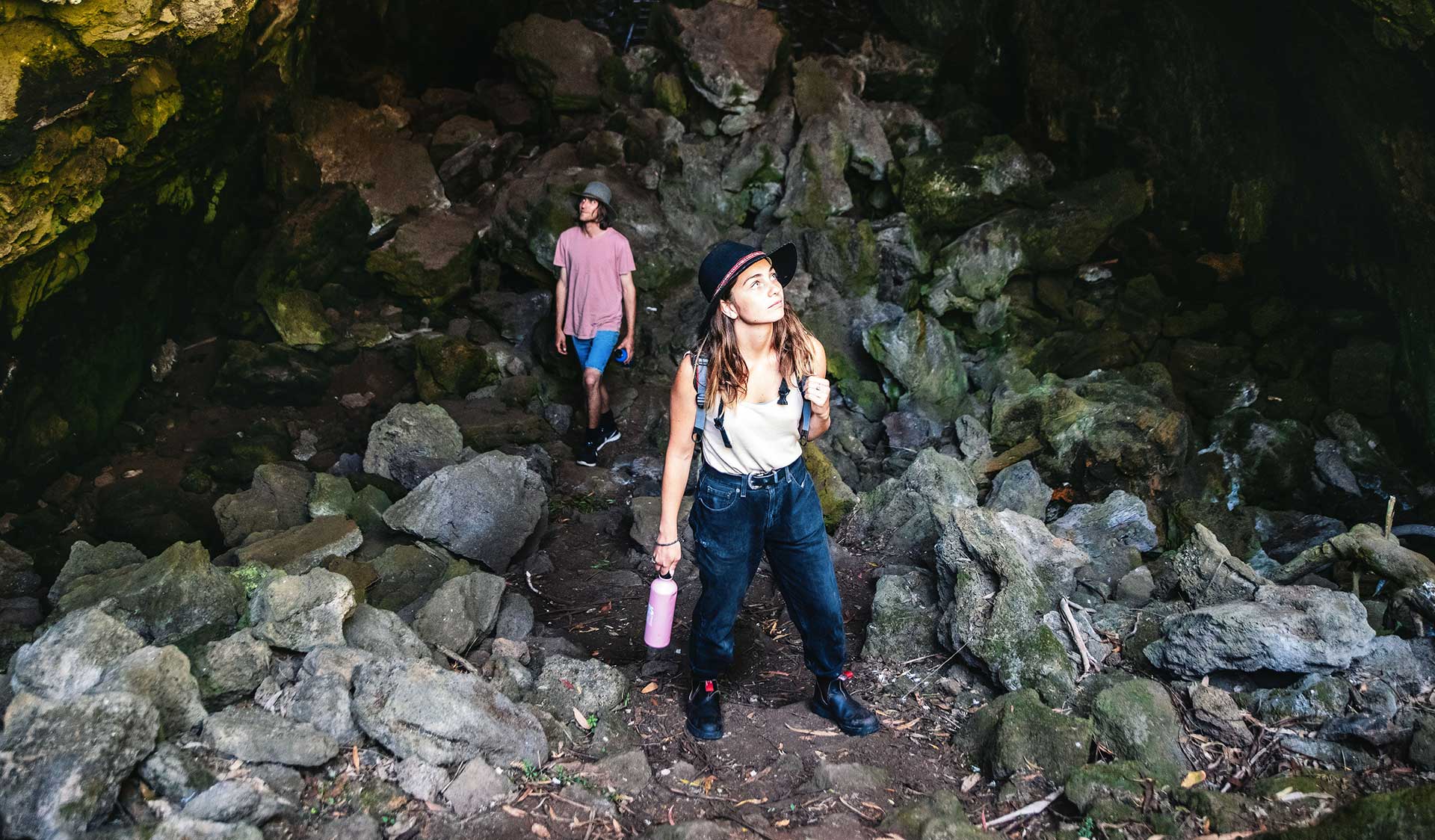 Budj Bim is a long dormant volcano. Budj Bim is the source of the Tyrendarra lava flow which extends over 50km to the southwest. It is central to the history of the Gunditjmara people.