The central Grampians is the most popular area of the national park, boasting a variety of short walks, lookouts, waterfalls and picnic areas. Hikers flock to the Wonderland Range, while a memorable car tour from the pretty town of Halls Gap takes in the Balconies, Boroka Lookout, MacKenzie Falls and Zumsteins.
The Grampians between Halls Gap, MacKenzie Falls and Zumsteins is home to many of the most famous sights of this celebrated national park. There are epic landscapes and a mix of easy and challenging trails to explore them. See majestic waterfalls and take a memorable scenic drive over mountains and through valleys.

Traditionally known as Gariwerd, the Grampians and the surrounding region has a fascinating Aboriginal history. Make Brambuk – The National Park & Cultural Centre in Halls Gap your first stop. Here you can explore what Gariwerd-Grampians means to Aboriginal people and find general information about visiting the Grampians National Park.

Grampians is most famous for its spring wildflowers, Aboriginal culture and cascades and waterfalls. Take a short journey to the iconic and enduring MacKenzie Falls. Or venture deeper along trails into the rugged landscape to discover the slither of Silverband, cascades of Fish or Turret Falls.

Bushwalking in the Wonderland from its carpark near Halls Gap is aptly named. A hike to the Pinnacle is very popular despite being a strenuous walk. An easier and no less spectacular view can be had by walking the Lakeview Loop from Sundial Carpark. Venus Baths is a delight for all with its refreshing spa-like rock pools. It is another easy walk from Halls Gap along the Stony Creek.

If you're an experienced walker you'll enjoy the unique challenge of the park's overnight hikes. A section of the iconic Grampians Peaks Trail starts at Halls Gap. Visit the website for further details.

There are lakes here too! Go fishing, canoeing, kayaking or sailing. Lake Wartook, Lake Bellfield and Moora Moora Reservoir all have access.

The Grampians is a special place for nature lovers and there is something to see in all seasons.
How to get there
Central Grampians
Grampians National Park is located in Western Victoria, a three-hour (260km) drive from Melbourne and a five-hour (460km) drive from Adelaide. The central Grampians is easily accessed from the villages of Halls Gap and Wartook and is a scenic day trip from the regional towns of Hamilton, Horsham, Stawell and Ararat. It is also a key destination on the internationally renowned Great Southern Touring Route.
When you're there
The Central Grampians Day Trip enters the park via Halls Gap before visiting Boroka and Reed Lookouts, the dramatic Balconies rock formations, MacKenzie Falls and historic Zumsteins Picnic Ground. The Grampians Road and Touring Map covers car touring and is an essential tool to help plan your route. The Grampians Iconic 4WD brochure details a popular easy-medium route.
Download the Grampians National Park visitor guide for more information about the park and the plethora of experiences to be had within its borders.
Accessibility
A Trailrider all-terrain wheelchair and Sherpa Volunteers are now available for park visitors with limited mobility to explore the natural beauty of Grampians National Park. The Grampians has two TrailRiders available for visitors and both of these chairs are fitted with electric motors to assist operators on steeper sections of track. Passengers must wear a helmet.
The TrailRider all-terrain wheelchair and Volunteer Sherpa service is free of charge however please book a week in advance. To book the TrailRider please contact Brambuk – The National Park and Cultural Centre on (03) 8427 2058. To book a Volunteer Sherpa please contact the Volunteer Sherpa Coordinator on (03) 8427 3541 or volunteersherpa@parks.vic.gov.au
Assistance dogs are welcome in Parks Victoria parks and reserves. Entry requirements apply for parks and reserves that are usually dog prohibited, such as national parks.
Nearby Events
No results
There are no results matching your criteria.
Need to know
Central Grampians
Change of Conditions
Nature being nature, sometimes conditions can change at short notice. It's a good idea to check this page ahead of your visit for any updates.
Grand Canyon Loop Walk (Grampians National Park)

Grand Canyon Walking Track Partly Closed

The Grand Canyon walking track is partly closed until further notice due to structural concerns with a staircase.

The Grand Canyon remains open as a return walk from Wonderland Carpark.

Access to the Pinnacle from Wonderland Carpark remains open via the western track that bypasses the Grand Canyon.

First Wannon Hike-in Camping Area (Grampians National Park)

Major Mitchell Plateau Partly Closed

The Major Mitchell Plateau walking track is closed between First Wannon Hiker Camp and Jimmy Creek Campground due to Grampians Peaks Trail Works. First Wannon Hiker Camp remains open as a return walk from Sheep Hills Carpark, Mt William Carpark or Kalymna Campground. This closure will remain in place until further notice.


Brambuk the National Park and Cultural Centre (Grampians National Park, Brambuk - The National Park and Cultural Centre Park)

Temporary Closure: Brambuk the National Park and Cultural Centre

As of the 1st of July 2020, Parks Victoria has temporarily taken on management of Brambuk the National Park and Cultural Centre.




The centre will remain closed while Parks Victoria undertakes due diligence in assessing infrastructure, facilities and conducts essential works.




Parks Victoria will be delivering essential park information and support services for visitors and licensed tour operators by phone, email and online, including campground bookings, school group activity statements and trip intention processes.




Visitors seeking park information in person are asked to visit the Halls Gap Visitor Information Centre.




Parks Victoria contact details during this period:

Phone: 13 1963




Notices Affecting Multiple Parks

Seasonal road closures 2020

Silverband Falls Walk (Grampians National Park)

Silverband Falls Walking track closed

Silverband Falls Walking track is closed due to damage on a pedestrian bridge.

Kalymna Falls Walk (Grampians National Park)

Mitchell Road Closed (Grampians National Park)

Storm damage to causeway. Mitchell Road closed. Access to Kalymna Falls Campground and walk is via Picnic Ground Rd only.

Notices Affecting Multiple Sites

Silverband Falls Walk CLOSED

Due to bridge infrastructure damage Silverband Walking track is closed until further notice.

Stony Creek Group Camping Area (Grampians National Park)

Temporary relocation of Stony Creek Group Camping Area

Due to Grampians Peaks Trail upgrade works, Stony Creek Group Camping Area (Campground) has been temporarily relocated approximately 1.5 km to the east along Stony Creek Road.

Toilets and signage have been moved to this location.

This arrangement will remain in place until mid-2020.

All campers are required to stay at the new location. Camping is not permitted without a permit.

European Wasps at Troopers Creek Campground

European Wasp populations have been identified at Troopers Creek Campground. Treatment is currently occurring to control these populations. Please be mindful when in the area.
Similar experiences
The Cathedral Range is a spectacular seven km ridge of sharply upturned sedimentary rock.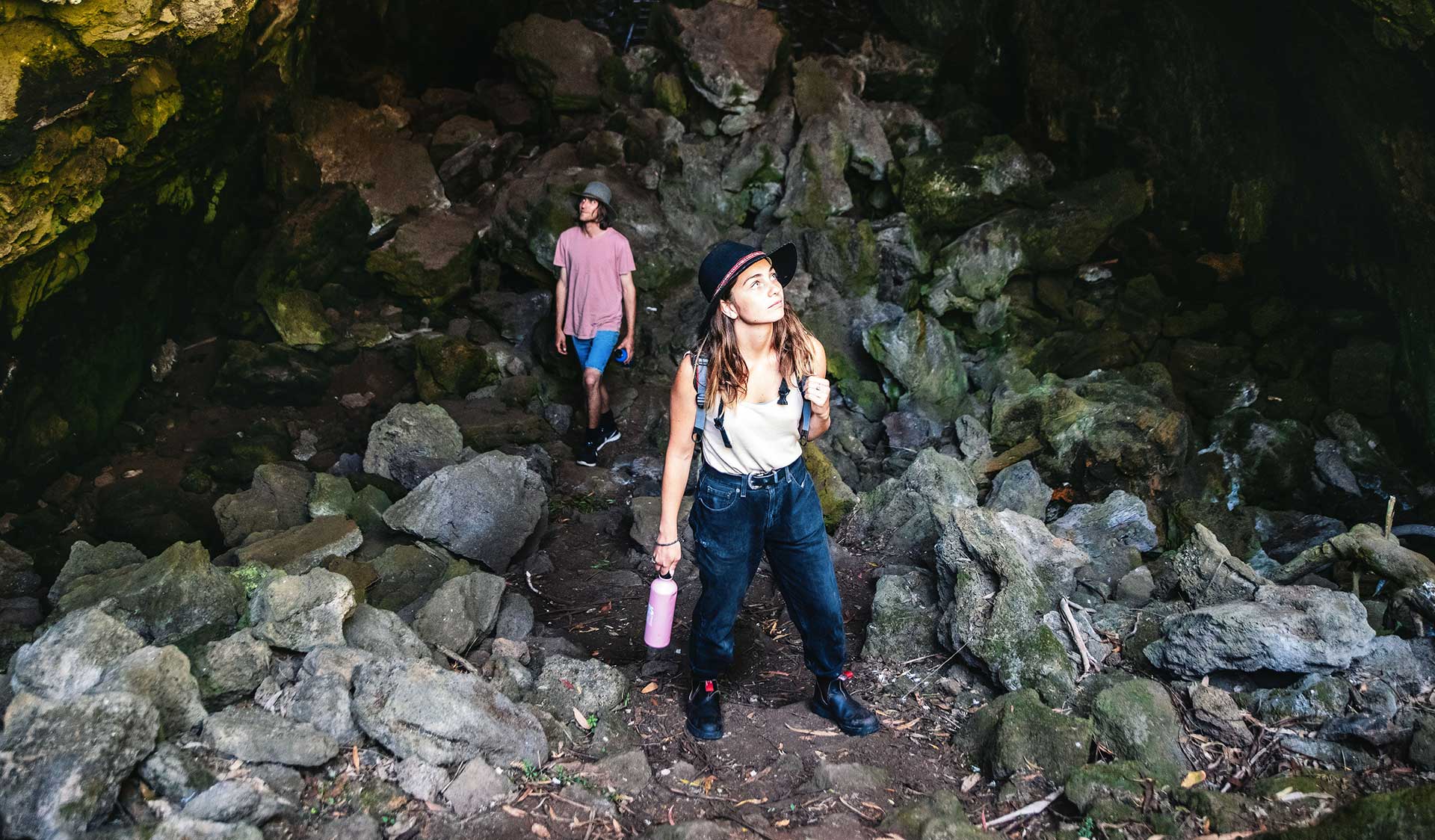 Budj Bim is a long dormant volcano. Budj Bim is the source of the Tyrendarra lava flow which extends over 50km to the southwest. It is central to the history of the Gunditjmara people.