Hike through open forest and scramble over rocky outcrops on the Mount Stapylton Loop Walk. The adventurous walk will test your endurance as it dips into forested gullies and navigates the steep slope of Flat Rock. Fit walkers can tackle the challenging trek to the summit of Mount Stapylton for sweeping views of the Grampians.
Begin this scenic Grampians walk at Stapylton Campground and meander through bushland as you make a gradual climb toward the rugged landscape of Mt Stapylton.

Tackle a scramble up the steep slope of Flat Rock, where you can take a break on the rocky slab and enjoy views of a spectacular natural ampitheatre. The walk to the top of Flat Rock is great for energetic families.

Continue past the impressive Taipan Wall and see if you can spot any avid rock climbers trying to conquer the sheer rockface. Keep your eyes peeled for the world's fastest bird–the peregrine falcon–in the cliffs. Look out over Mt Arapiles and its tiny neighbour, Mitre Rock.

Experienced and fit hikers will enjoy the strenuous walk to the summit of Mt Stapylton. Not for the faint-hearted, the steep trek involves rock hopping and scrambling. When you reach the isolated rocky masses at the top, you'll be rewarded with breathtaking views of the Grampians National Park and surrounding plains.

Climb down from the summit and continue the loop walk as it passes water-etched rock terraces and descends into dense scrub before returning to the campground.
How to get there
Mount Stapylton Walk
The Mount Stapylton Loop Walk starts at Stapylton Campground. Use Western Highway and turn off at Wonwondah-Dadswells Bridge Road in Dadswells Bridge. Turn onto Winfields Road and then Olive Plantation Road. Follow the road until you reach the campground.
When you're there
The 12.2km walk can involve steep climbs, rock hopping and scrambling, and water crossings. It's best tackled by fit and energetic walkers. Keep an eye out for the triangular trail markers in rocky areas, and don't forget to wear sturdy shoes.
Need to know
Mount Stapylton Walk
Accessibility
Visiting a park can be more of a challenge for people with disabilities, however in Victoria there are a wide range of facilities to help people of all abilities enjoy our wonderful parks around the state.
Assistance dogs are welcome in Parks Victoria parks and reserves. Entry requirements apply for parks and reserves that are usually dog prohibited, such as national parks.
Change of Conditions
Nature being nature, sometimes conditions can change at short notice. It's a good idea to check this page ahead of your visit for any updates.
Grampians (Gariwerd) National Park Update 24.1.2023

Grampians (Gariwerd) National Park was impacted by heavy rainfall and flash flooding during spring and early summer 2022. Multiple roads and some visitor sites are temporarily closed for assessment and repair works. The movement of visitors in these parts of the National Park is restricted.

For more information, visit regionalroads.vic.gov.au and search 'Mt Victory Road Halls Gap', call 133 788.

Redman Road is now open. Further road works are taking place from Monday 23/1/23. Travel with caution.

Lodge Road is partly closed (Syphon Rd to Asses Ears Road and Rose

Creek Rd to Glenelg River Rd sections are closed).
Multiple other roads and tracks in the north end of Victoria Valley.

Mitchell Road is closed
Mt Difficult Road is open (4WD only)


**See latest road report for full road and track details at the bottom of this page.

Key Visitor Sites impacted by walking track closures





Mackenzie Falls: Access to the Eastern Rock Shelf (across the stepping-stones) at Mackenzie Falls is not open. Visitors can still access the walking track through to Fish Falls and Zumsteins.

The Silverband Falls temporary closure is still in place due to flood damage. Visitors can access Clematis Falls and the Venus Baths loop as alternative walks.

Current Campground closures due to closed roads


Kalymna Campground is closed


Grampians Peaks Trail sites impacted by closures



Griffin Trail Head is Four-Wheel Drive access only


For park information, visitors can contact 13 1963 or visit the Brambuk the National Park and Cultural Centre in Halls Gap.

Attachments: Grampians (Gariwerd) National Park Road Report 24.01.2023_V1 (183KB)
Similar experiences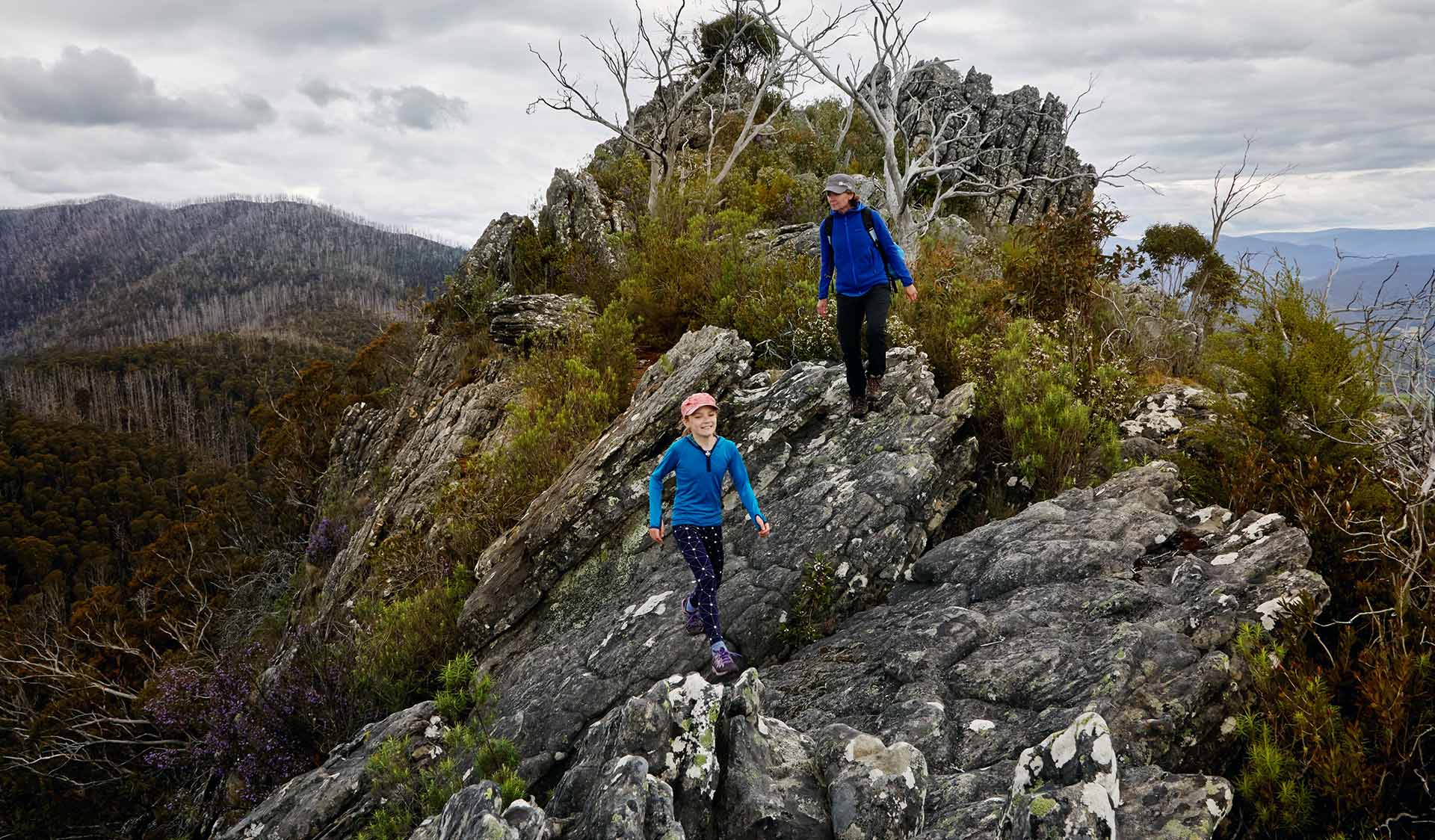 This track links The Farmyard to Sugarloaf Peak. It crosses exposed rocky outcrops. Look for the markers to help you keep to the track This walk is rated hard with an expected duration of two hours.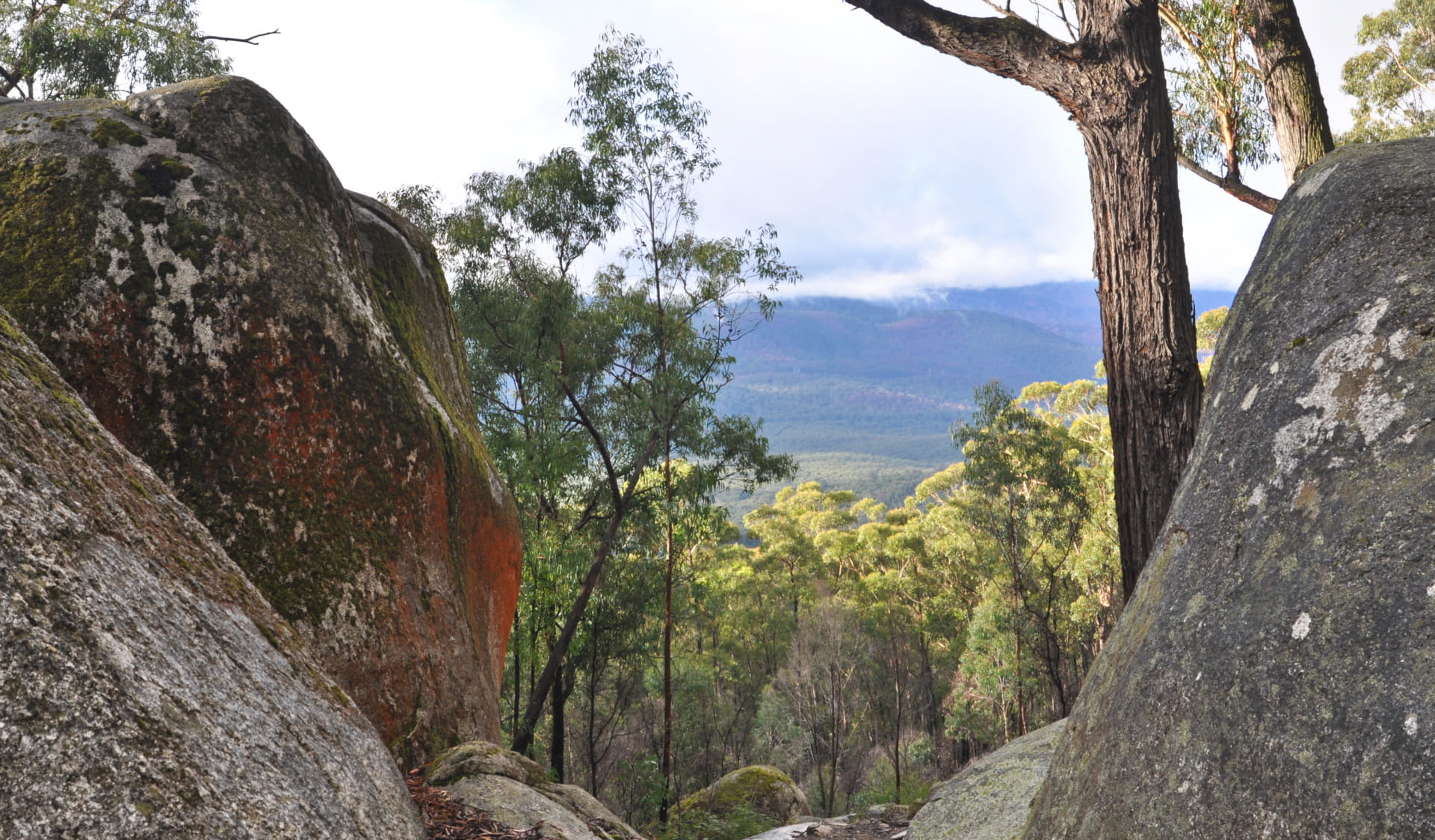 Four Brothers Rocks
Discover a unique group of granitic rocks with sweeping views across the park.