Explore
Stony Creek Campground
Nestled amongst the native pines and rocky outcrops near the towering peaks of Mt Rosea, this hike-in camping area is perfect for schools and groups undertaking the Grampians Peaks Trail and other overnight walks in the Wonderland and Mt Rosea areas.
Book now
Stony Creek Campground is a designated group hike-in area that offers eight timber tent platforms, each accommodating up to two people.
Bookings are for exclusive use of the site, and available for groups no larger than 16 people.
Campground facilities include non-flush toilet, communal gathering area, day use shelter and untreated water tanks. Whilst there is untreated rainwater tanks at this campground, we cannot guarantee there will be water.
Vehicle access and parking is available off Stony Creek Road for high clearance 4WD vehicles. Gate keys are provided by Brambuk the National Park and Cultural Centre upon confirmation of a booking.
Additional bush camps may be available along Stony Creek road and are allocated on a first in first served basis. Groups are required to register their overnight walks by completing an Education Group Activity Statement prior to arrival.
How to get there
Stony Creek Campground
Best accessed by hikers via a 0.52 km side track to Stony Creek Group Camp, 1.36 km from the Mt Rosea Carpark. Vehicle access is available 13 km southwest of Halls Gap on unsealed Stony Creek Road with parking available for one 4WD vehicle.
When you're there
Pay a visit to Brambuk the National Park and Cultural Centre in Halls Gap, there you will find a range of guides which will help you to make the most of your visit to the Grampians. You can also learn about the rich Aboriginal culture of Gariwerd.
Download the Grampians National Park visitor guide to get the most out of your park visit.
Need to know
Stony Creek Campground
Safety tips for a great visit
Stay safe and get the most out of your park visit by preparing for natural hazards and other outdoor risks in Victoria's parks. You are responsible for your own safety and the safety of those in your care.
Accessibility
Visiting a park can be more of a challenge for people with disabilities, however in Victoria there are a wide range of facilities to help people of all abilities enjoy our wonderful parks around the state.
Bushfire awareness
Stony Creek Campground in the Grampians National Park is in the Wimmera fire district. Bushfire safety is a personal responsibility. Anyone entering the park during the bushfire season needs to stay aware of forecast weather conditions. Check the Fire Danger Rating and for days of Total Fire Ban at emergency.vic.gov.au, on the Vic Emergency App or call the Vic Emergency Hotline 1800 226 226.
No fires may be lit on Total Fire Ban days. On Catastrophic Fire Danger Rating days this park will be closed for public safety. Closure signs will be erected but do not expect an official warning.
Change of Conditions
Nature being nature, sometimes conditions can change at short notice. It's a good idea to check this page ahead of your visit for any updates.
Grampians (Gariwerd) National Park Update 24.1.2023

Grampians (Gariwerd) National Park was impacted by heavy rainfall and flash flooding during spring and early summer 2022. Multiple roads and some visitor sites are temporarily closed for assessment and repair works. The movement of visitors in these parts of the National Park is restricted.

For more information, visit regionalroads.vic.gov.au and search 'Mt Victory Road Halls Gap', call 133 788.

Redman Road is now open. Further road works are taking place from Monday 23/1/23. Travel with caution.

Lodge Road is partly closed (Syphon Rd to Asses Ears Road and Rose

Creek Rd to Glenelg River Rd sections are closed).
Multiple other roads and tracks in the north end of Victoria Valley.

Mitchell Road is closed
Mt Difficult Road is open (4WD only)


**See latest road report for full road and track details at the bottom of this page.

Key Visitor Sites impacted by walking track closures





Mackenzie Falls: Access to the Eastern Rock Shelf (across the stepping-stones) at Mackenzie Falls is not open. Visitors can still access the walking track through to Fish Falls and Zumsteins.

The Silverband Falls temporary closure is still in place due to flood damage. Visitors can access Clematis Falls and the Venus Baths loop as alternative walks.

Current Campground closures due to closed roads


Kalymna Campground is closed


Grampians Peaks Trail sites impacted by closures



Griffin Trail Head is Four-Wheel Drive access only


For park information, visitors can contact 13 1963 or visit the Brambuk the National Park and Cultural Centre in Halls Gap.

Attachments: Grampians (Gariwerd) National Park Road Report 24.01.2023_V1 (183KB)
Similar experiences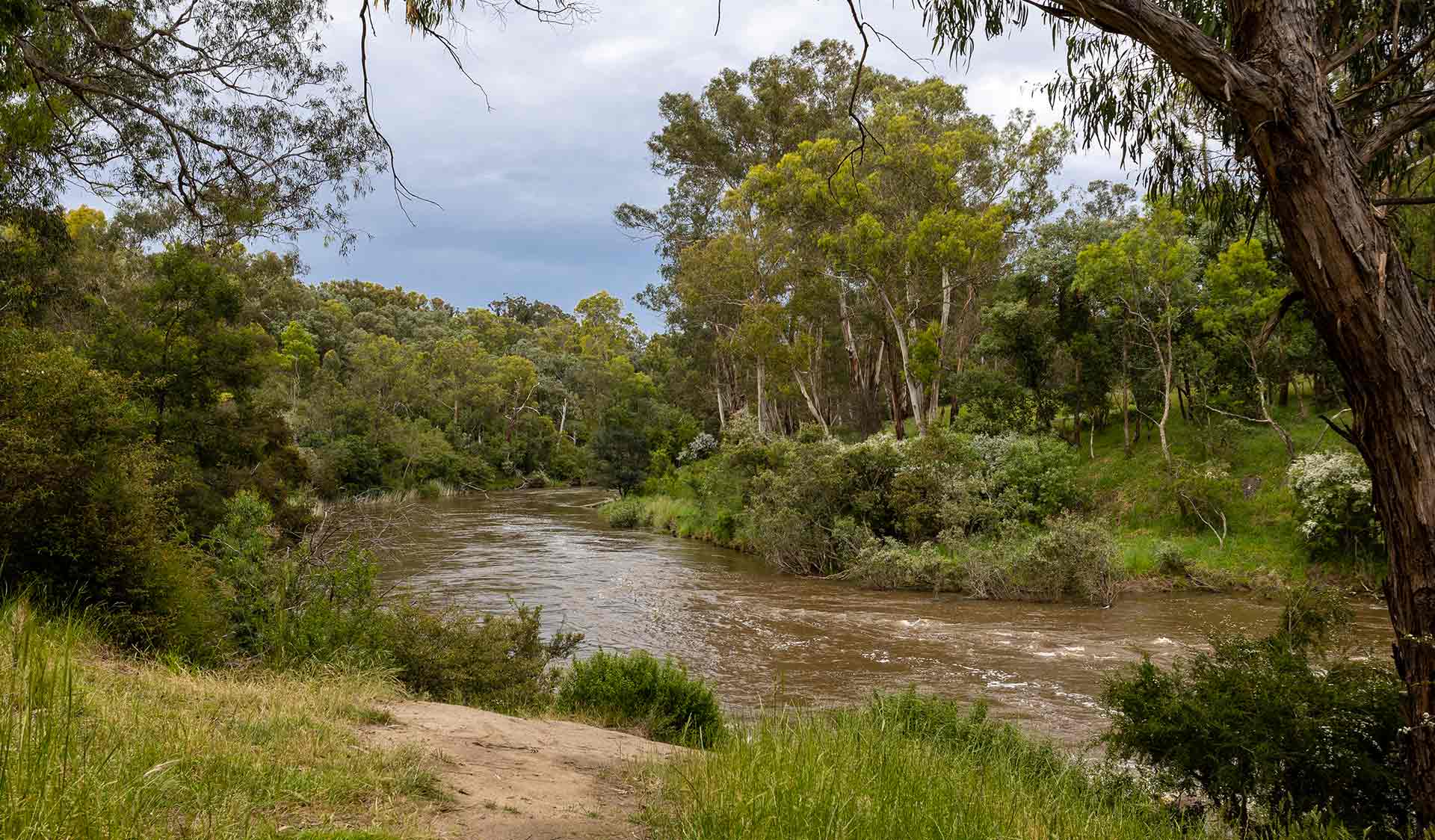 Longridge Campground is a peaceful place to camp close to Melbourne. Nestled alongside the Yarra River, enjoy exclusive use of the campground, suitable for a large group of up to 40 people.