Challenge yourself on a long-distance walk
Monday 15 May, 2023
Victoria may be relatively small in size – but it packs a huge punch when it comes to epic long distance walks.
And the great news is there are more on the way, with new multi-day hikes planned along the mighty Murray River, the southern coastline and in the Victorian Alps.
Victoria's spectacular long distance walks can be done in various levels of comfort and with support to help those less experienced.
You can also choose your preferred distance - from the mammoth long distance of the full 160km Grampians Peaks Trail to a shorter hike such as a 14km leg of the Falls to Hotham Alpine Crossing.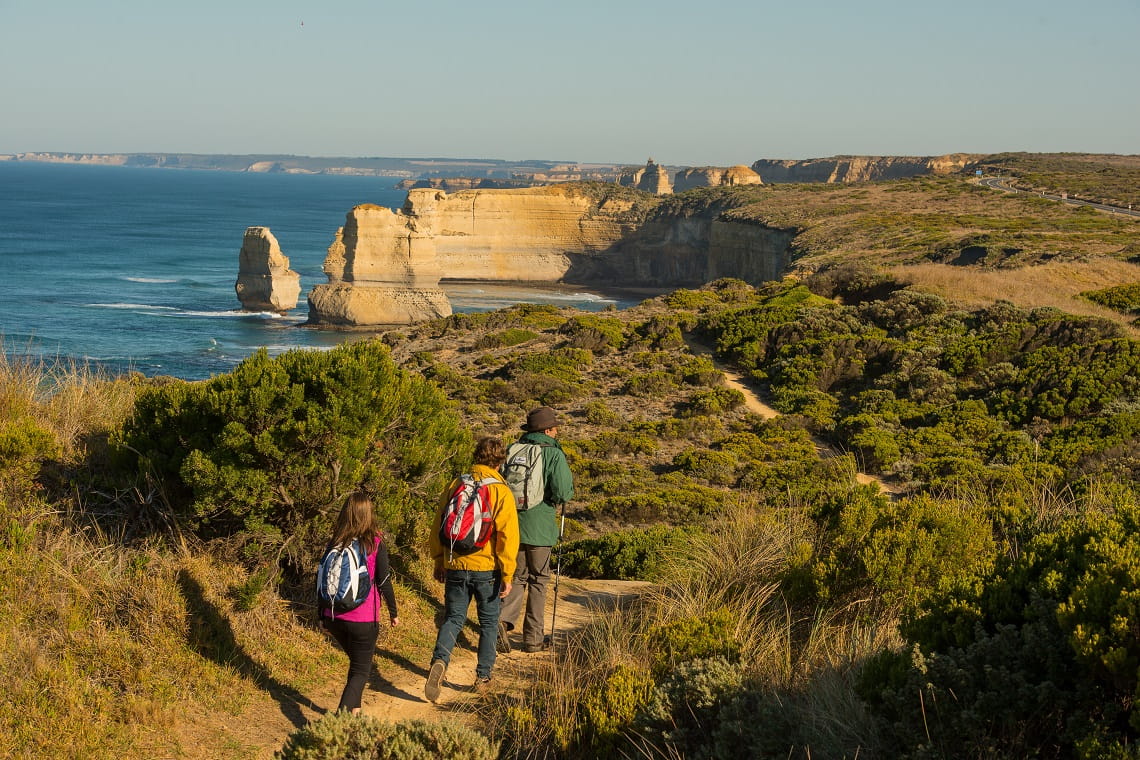 Great Ocean Walk
Where can I long-distance hike?
If you're an ocean lover then you can't go past the Great Ocean Walk. Stretching from Apollo Bay to the world famous Twelve Apostles, the walk takes in some of Victoria's most spectacular coastline. Be rewarded with sweeping ocean views and deserted beaches.
Prefer the cool Alpine air? Then the Falls to Hotham Alpine Crossing is the one for you. With views right into NSW, the walk is full of variety from high mountain ridges to walking along tumbling Alpine creeks and valleys.
Or perhaps the dramatic jagged rocky outcrops of Gariwerd are what you crave. If so, step onto the Grampians Peaks Trail. With huts at two of the 11 hike-in campgrounds you can tailor your experience to your level of comfort. If you prefer to arrive to a cooked meal and not have to carry all your supplies then a licenced tour operator can take you on the three day walk through the northern Grampians and provide everything you need for a comfortable experience.
Book ahead, prepare well, hike with friends or family and it will be an experience you'll never forget. Make sure to check the detailed preparation information for each walk on the Parks Victoria website before setting out.
Find out more about these and other long distance hikes around Victoria.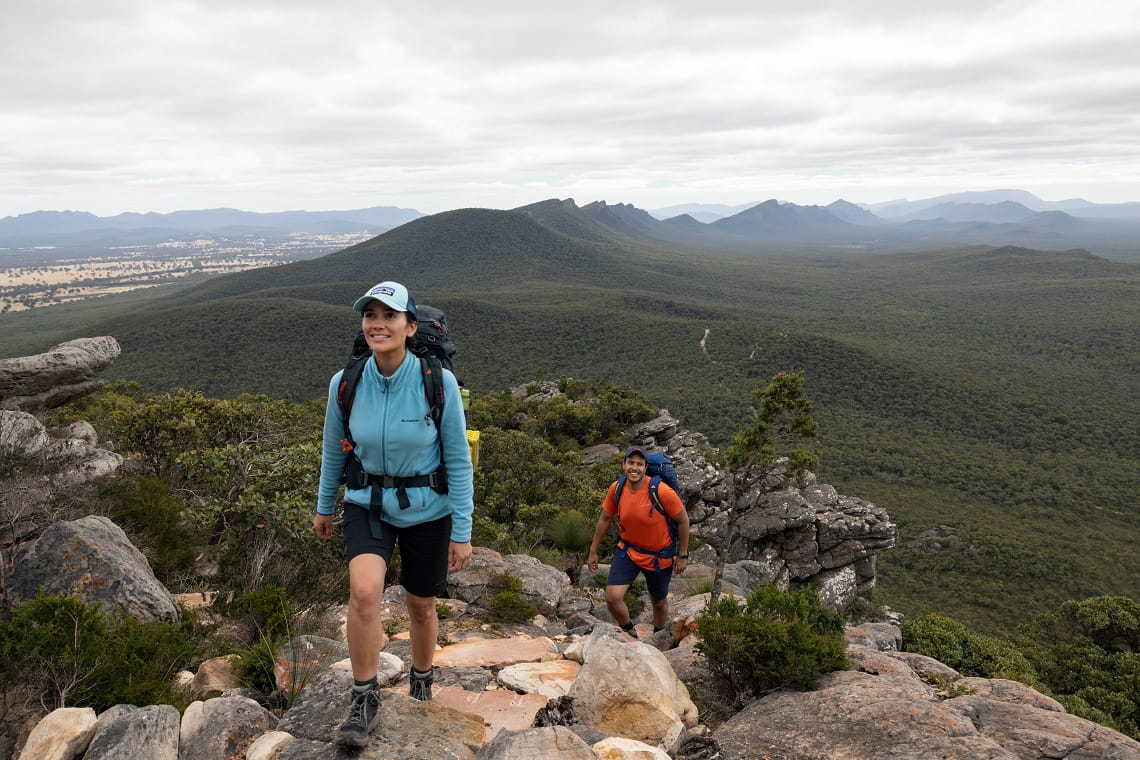 Grampians Peaks Trail
How are long distance walks in Victoria being improved?
We are serious about helping people to get out and enjoy nature in a range of ways. Being able to do a multi-day hike is a special way to immerse yourself in the great outdoors. Usually it's an experience that stays with people forever and they come away with a new appreciation for nature and how important it is for us to preserve and protect it.
To make sure people can continue to enjoy this experience we are working on long-distance walking projects around the State.
Coming on the heels of the epic Grampians Peak Trail, which opened in 2021, is an extension of the Falls to Hotham Alpine Crossing. By connecting an existing network of tracks, walkers will be able to enjoy a 57km multi-day hike through the most spectacular Alpine scenery in the state. That includes the infamous Razorback track to Victoria's second highest peak, Mt Feathertop.
The popular George Bass Coastal Walk near San Remo will also be extended to, in time, become a 32km walking track to Cape Paterson through the stunning Yallock-Bulluk Marine and Coastal Park. With spectacular sea cliffs, serene beaches and some of the oldest dinosaur fossils in the world, this walk will be a must if you love the coast.
For those who love paddling and cycling as much as walking, the Murray River Adventure Trail will offer a fantastic way to soak up the river red gum environment and learn more about the significant Aboriginal cultural heritage of the area. The trail, which will eventually run from near Wodonga all the way to Mildura, will be completed in stages.
We're committed to helping people get into nature through a range of experiences.
Not only are these amazing hikes connecting people with parks, they're projects that are injecting millions of dollars into local economies, creating jobs and supporting healthy, resilient communities.
Find out more about these and other projects we are working on so everyone can get out and enjoy nature.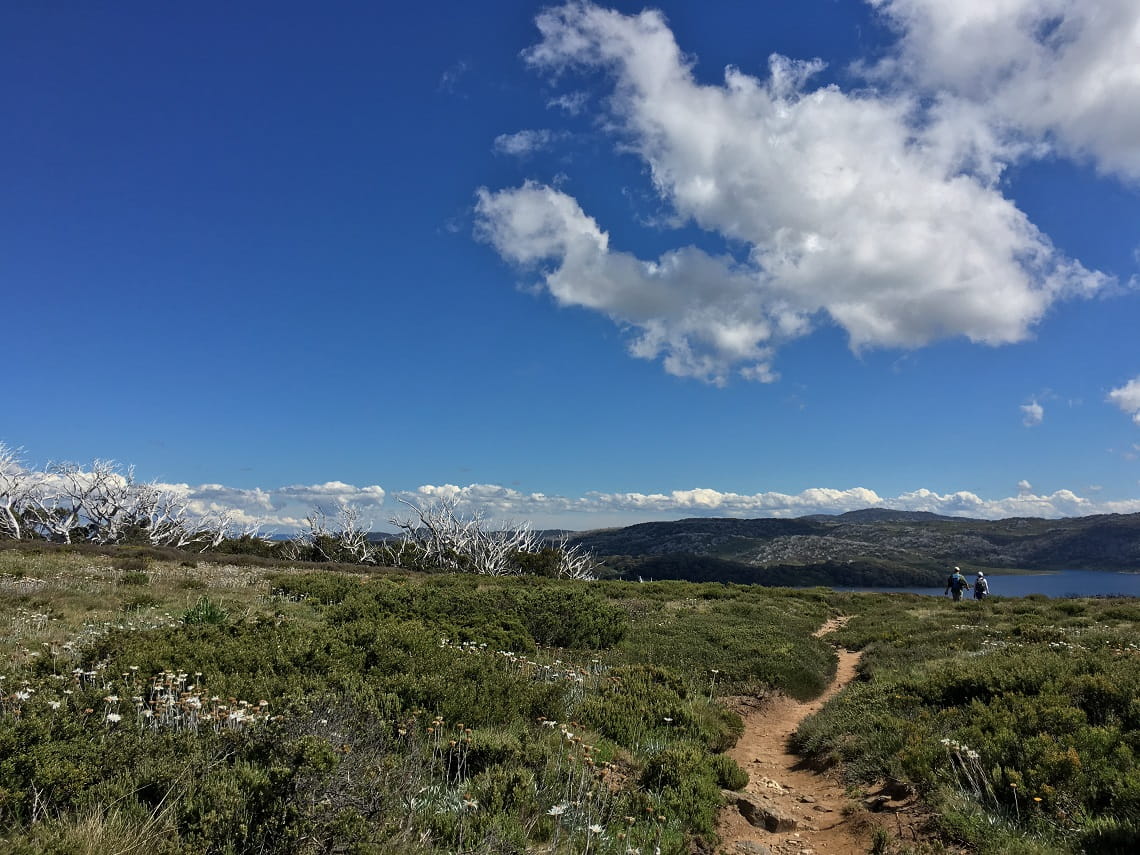 Falls to Hotham Alpine Crossing