Gariwerd in bloom - see spring come to life
Tuesday 24 October, 2023
The Grampians (Gariwerd) National Park is a beautiful destination year-round and spring offers a particularly enchanting experience. Victoria's fourth-largest national park showcases natural beauty from every angle. Over 1.3 million visitors from around the world explore its wonders annually. Not only does this park boast a variety of significant and ancient Aboriginal rock art paintings in southern Australia, but it is also renowned for its rich diversity of native flora and fauna.
Explore significant Aboriginal rock art
For more than 22,000 years, Gariwerd has been the living, hunting, gathering, cultivating, ceremonial, Dreaming Country and territory of Jadawadjali and Djab Wurrung language groups and their ancestors. They pass down stories about how the land was created, along with teachings on how to care for Country.
There are 172 known rock art places recorded across Parks Victoria managed land which being 90% of all known Rock art places in Victoria.

Even now, rock art is being rediscovered all the time. Since 2010, more than 60 places have been rediscovered in parks and reserves. Petroglyphs, or carvings in a rockface, are also being rediscovered across Victoria. All these Rock Art places are unique and irreplaceable.

Five rock shelters, including Ngamadjidj, Gulgurn Manja, Billimina, Manja and Bunjil Shelter (Black Range Reserve near Stawell), are open for public viewing.

Prior to exploring these sites, a visit to Halls Gap is recommended. Begin your journey by stopping over at Brambuk: The National Park and Cultural Centre where the knowledgeable team at the Visitor Centre will enhance your understanding of these rock shelters, before venturing out to explore these sites.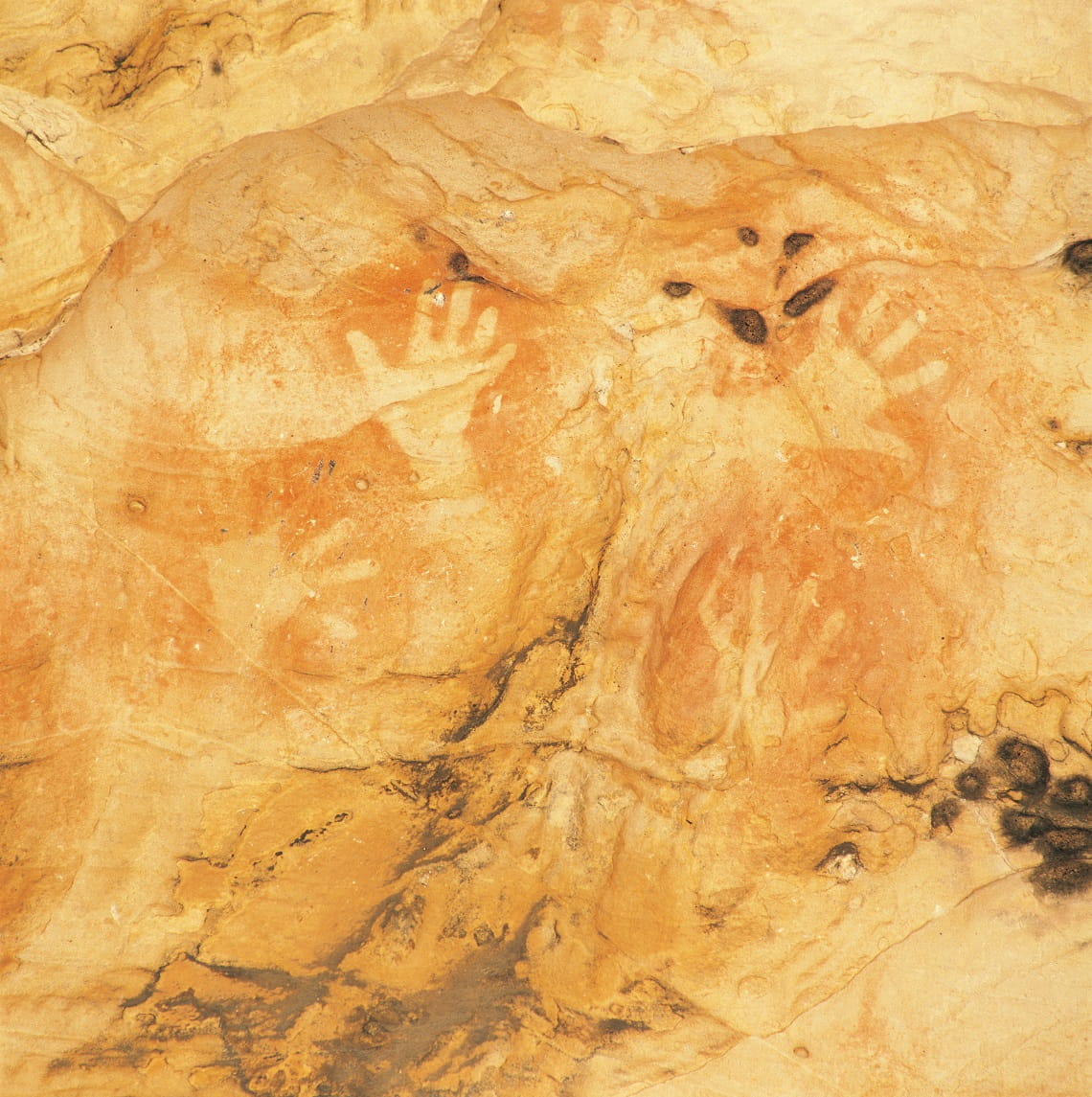 Aboriginal Rock Art, Grampians National Park. Credit: Visit Victoria


Spring blooms in the Grampians
The park protects one-third of Victoria's flora species, making it one of the most significant biodiversity hotspot in the state. With over 1,130 plant species, including 130 types of orchids and more than 40 species found nowhere else in the world, the area is renowned for its colourful spring wildflower displays. Popular walks include Heatherlie Quarry, Sundial Peak, The Piccaninny and Mt Zero.
The Grampians Peaks Trail provides an excellent opportunity to marvel at the wonders of wildflowers throughout the year. Explore the wonders of wildflowers on the Grampians Peaks Trail.

Grampians National Park Flora Guide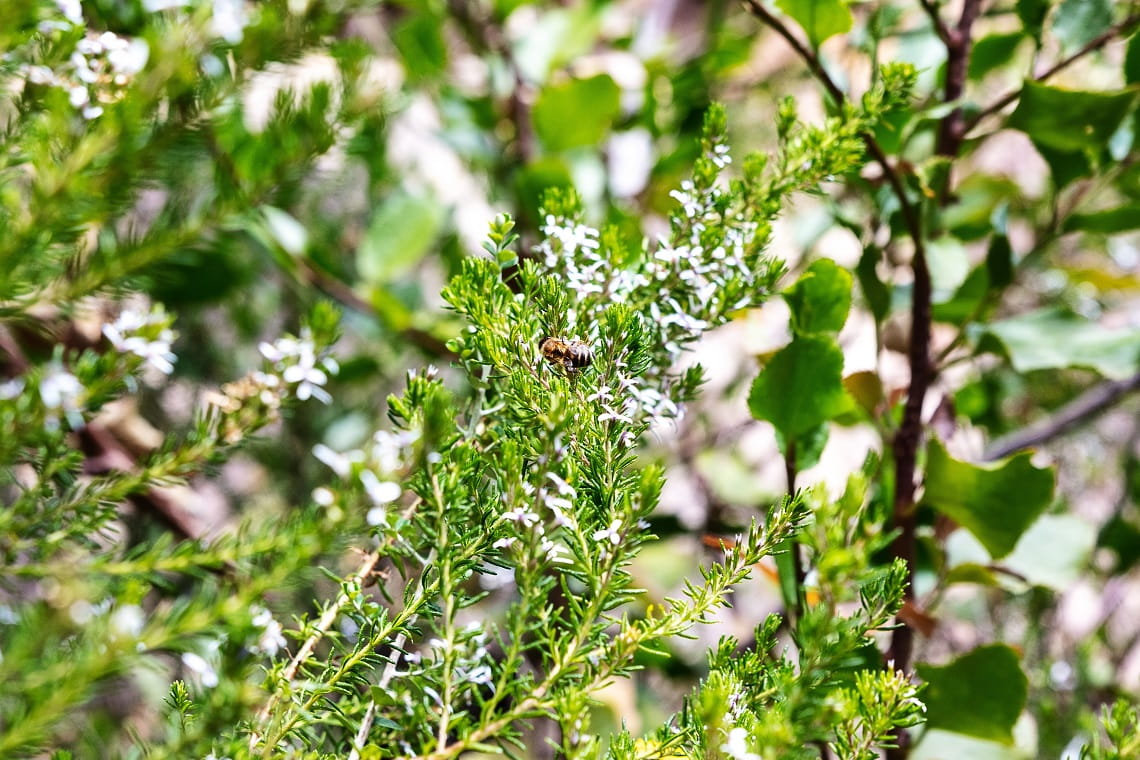 Abundant wildlife in Gariwerd
The park supports a diverse array of wildlife, with at least 230 birds, 40 mammal, 30 reptile, 11 amphibian and 6 native fish species. Among these, 50 species are classified as threatened, including Brush‐tailed Rock Wallabies, Smokey Mice and Powerful Owls.

For a chance to witness Eastern‐grey kangaroos and Emus, or to hear the echoing calls of Kookaburras at dawn and dusk, set foot on the Fyans Creek Loop Walk, easily accessible from Brambuk: The National Park and Cultural Centre.

Grampians National Park Fauna Guide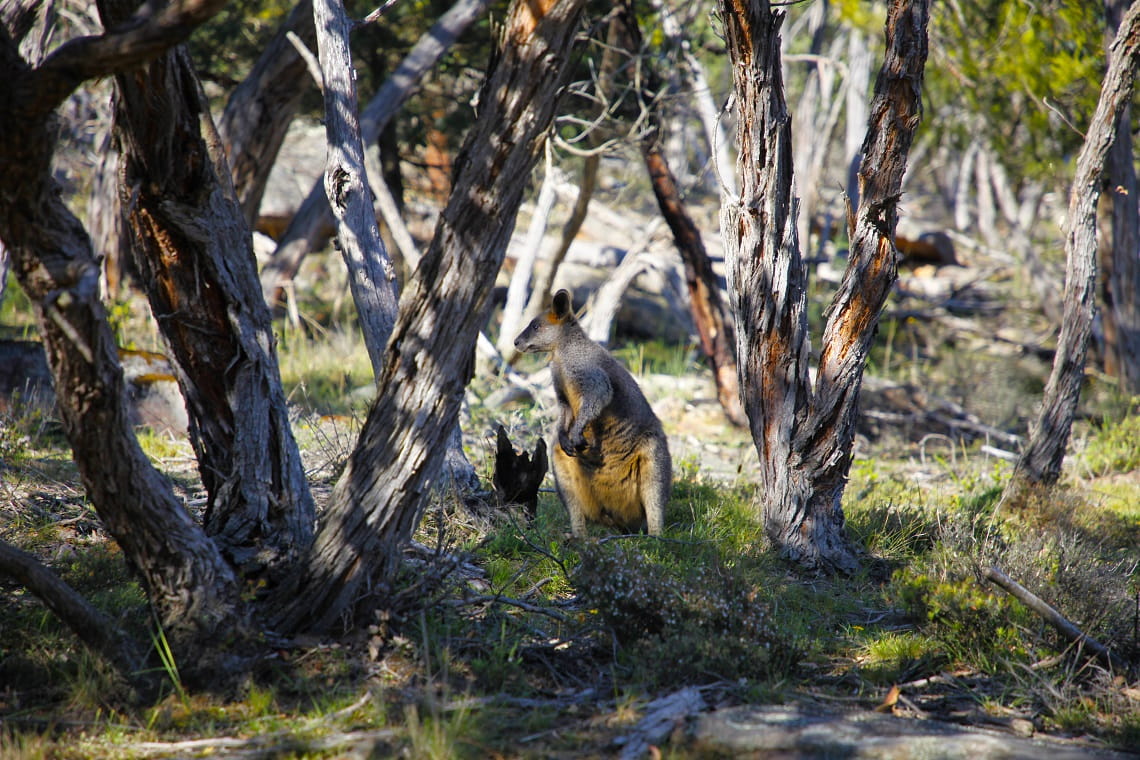 Hiking the Grampians Peaks Trail
Spring offers hikers warmer air, longer days, and a spectacular display of wildflowers.
The Grampians Peaks Trail, spanning 164km, provides a challenging 13-day/12-night hiking experience across diverse terrain. If you're bold and committed to completing this grade 4-5 hike, you will have an unforgettable adventure and be rewarded with some of the best hiking trails and panoramic views in Australia. It is recommended that hikers plan and prepare for their upcoming adventure. You can do this by:
Plan ahead
Book
Get packing
Set off and stay safe
Care for Country
Share
For those seeking a more manageable adventure, the trail can be tackled in shorter 3-day/2-night sections. By participating in a unique way to experience the trail with a Licensed Tour Operator, you can have the opportunity to stay in award-winning architecturally eco-friendly hiker huts, providing comfortable accommodation for hikers. Whether you're a self-guided walker or part of a facilitated hike with a Licensed Tour Operator, the trail promises unforgettable panoramic views.

Remember! The Grampians Peaks Trail is rated a grade 4-5 hike. Bushwalking experience is recommended, with some sections suitable for very experienced bushwalkers with specialised skills. Tracks may be long, very rough, steep and unmarked as directional signage may be limited.

With the trail open for almost two years, hikers wishing to experience the Grampians Peaks Trail now have greater flexibility to choose their own adventure. Recent updates mean hikers can now hike in either direction, start at a variety of different points, skip campgrounds to hike longer distances, and book easily using an interactive map.

Learn more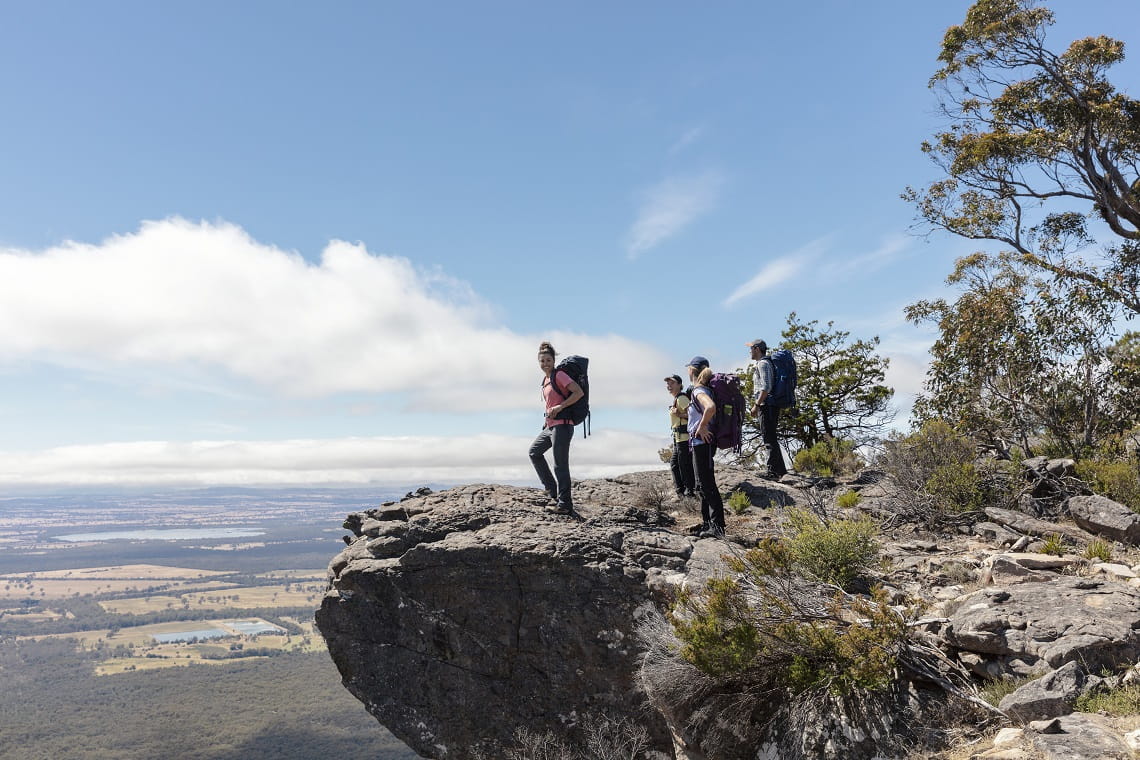 All abilities accessibility
In Victoria, there are a wide range of facilities to help visitors of all abilities enjoy our wonderful parks around the state.

A series of self-guided and wheelchair friendly walks through the Brambuk wetlands and native gardens links the Park Information Centre to the Cultural Centre and provides a glimpse of the native plants and animals of Gariwerd.

TrailRider all-terrain wheelchairs are now available for park visitors with limited mobility to explore the natural beauty of other parts of the Grampians (Gariwerd) National Park. Both of the TrailRiders chairs are fitted with electric motors to assist operators on steeper sections.

Grampians National Park - All Abilities Walking Track and TrailRider Guide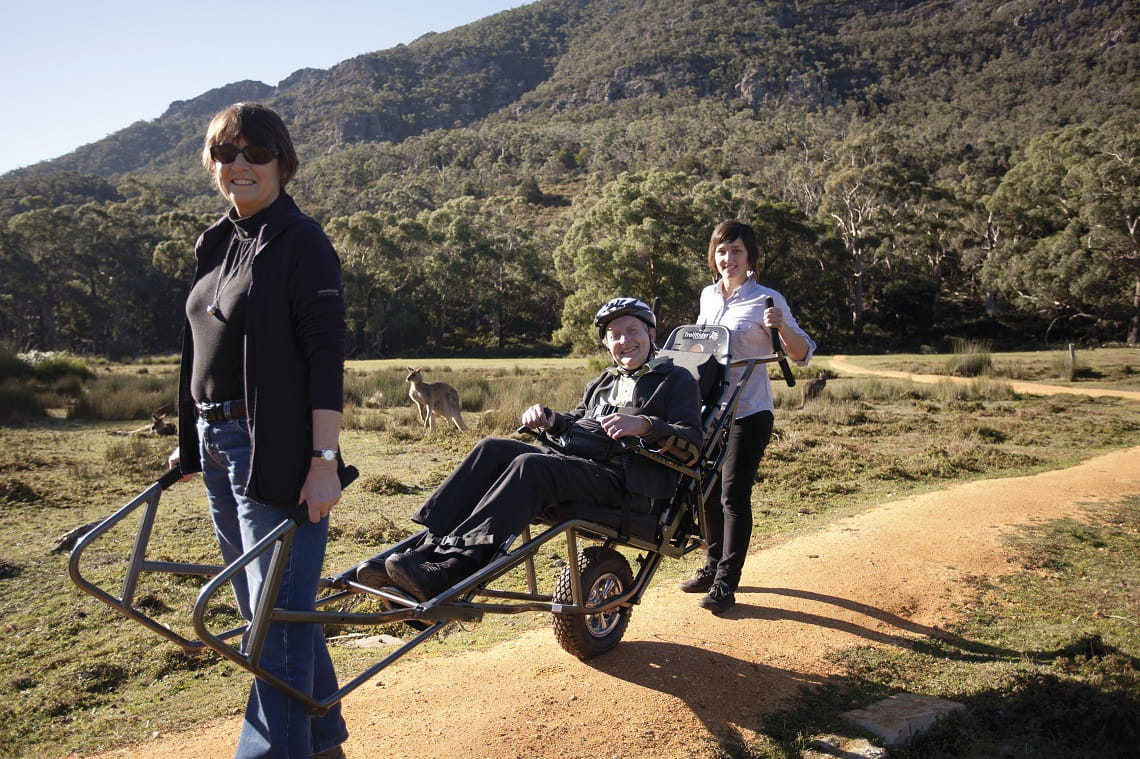 There's something for the Junior Rangers too
Everything in a national park is protected. Gum trees, shrubs, wildflowers and fallen branches create perfect patches of paradise. Take the family on an adventure through the bush, also described as dry forest or woodland.
During each Victorian school holiday, rangers host a plethora of activities for the kids to attend. Junior Ranger activities range from scavenger hunts to minibeast discoveries. If you'd like to see the calendar of events, visit the Junior Ranger website.

Exploring doesn't just stop there. Everyone can get out in their own time by using our Junior Ranger activity books. These will encourage children to learn all about parks, reserves and sanctuaries in Victoria, and are a perfect addition to your packing list.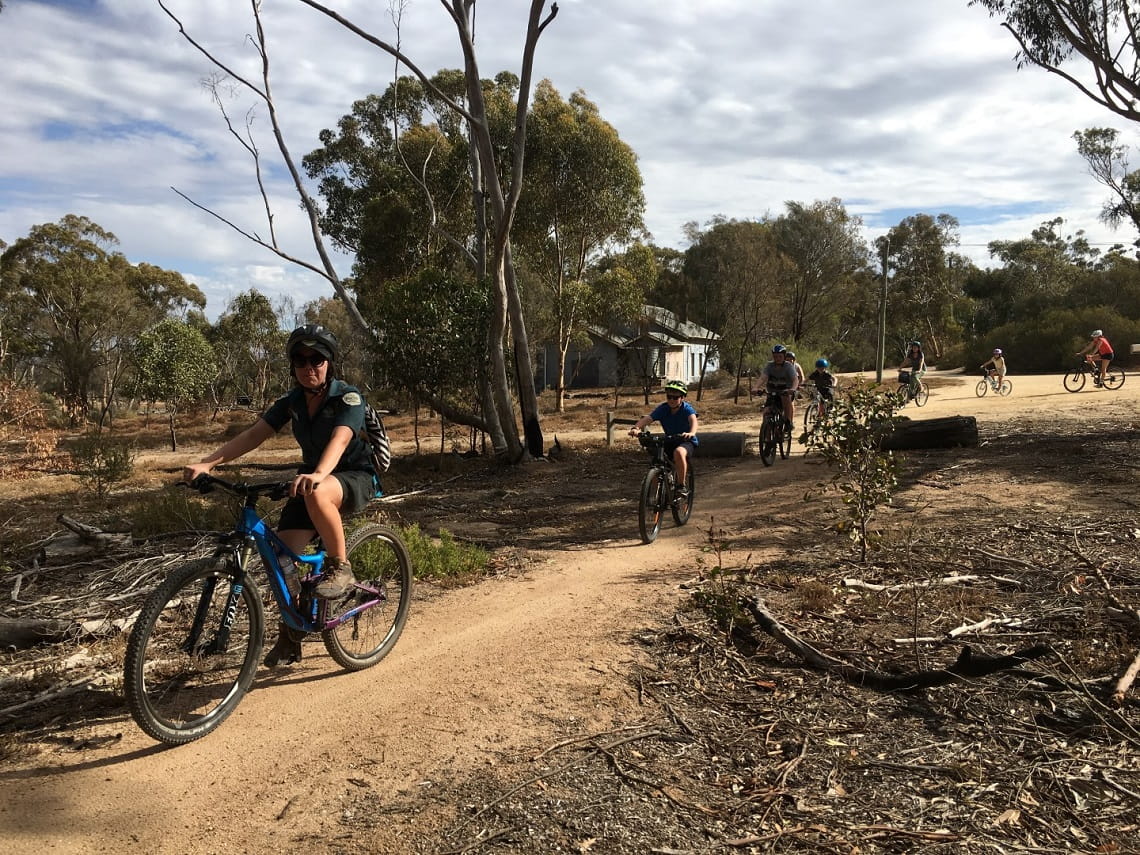 We aim to ensure that our valued parks, and the natural assets and cultural heritage they hold, can be protected, enjoyed now and by future generations.

For more inspiration or exciting things to see and do in Victoria's parks and reserves, subscribe to our monthly Outdoor Inspiration e-newsletter.