Lake Tyers State Park is one of the jointly managed parks within Gippsland. The Joint Management agreement recognises the fact that the Gunaikurnai people hold Aboriginal Title and maintain a strong connection to Country. As custodians of the land, they are the rightful people who speak for their Country. These parks and reserves are cultural landscapes that continue to be part of Gunaikurnai living culture. For more information on Joint Management, please visit the Gunaikurnai Traditional Owner Land Management Board and the Gunaikurnai Land and Waters Aboriginal Corporation.
If you want to listen to the rolling surf on Ninety-mile Beach, or enjoy serene views of the lake, Lake Tyers has a range of unpowered camping options available for visitors to enjoy. No fees or bookings are required. Campers must be self-sufficient and bring their own firewood and drinking water. Camping is not permitted within 20 metres of the water.
Campers wanting to enjoy the surf can camp at Pettmans or Glasshouse. Pettmans camping area has toilets and firepits, and a limited number of smaller, defined sites, so it is more suitable for smaller groups. Glasshouse is suitable for larger groups, camper vans and trailers but has no toilets, so campers need to bring their own amenities. Access to Ninety-mile Beach from the campground is via the road into the campground, and turning at the first intersection, away from the main road.
Visitors hoping for a more peaceful stay may wish to camp at Trident Arm, Ironbark or Camerons Arm No:1 camp area. These sites provide beautiful glimpses of the Lake from your campsite. These sites contain some fire pits and tables, however, you will be required you to bring your own amenities. Permanent structures or camps are not permitted.
In dry weather, it may be possible to access some areas with 2WD vehicles including campervans and caravans, but exercise caution and look out for deep potholes and wheel tracks. Roads may become impassable in wet weather. Check the latest conditions and road closures.
Enjoy fishing or boating in Lake Tyers, or take the opportunity to relax on Ninety-mile beach. Bring a picnic or a barbecue or pitch a tent and spend a night immersed in nature.
Visitor tips: Pettmans Camp area is the only site with toilets. All other sites have no facilities so campers must be self-sufficient and bring their own water and amenities. No fees or bookings apply. Please take your rubbish home for recycling or disposal. Dogs are allowed, but must be on a leash at all times. No cats or other pets are permitted. Please consider the impacts of generators, loud music and vehicles on other visitors.
Lake Tyers State Park is situated approximately 350km east of Melbourne or 20km northeast of Lakes Entrance. The main access into the park is via Burnt Bridge Road or Tyers House Road. These are unsealed roads.
When you're there
Campsites must be at least 20 metres away from waterways. Avoid camping close to waterways if rain or storms are forecast, as waters may rise quickly. Be aware of parking or camping under or near large trees, as branches may fall at any time and swing away from the tree. Whole trees and branches can fall without warning. Rope swings are not recommended.
Take caution when drinking alcohol as it significantly increases the risk of drowning. Always actively supervise children in or near water. Children under ten should always be within sight. Children under five should always be within reach. Lifejackets and flotation devices are recommended.
Fires are permitted for cooking and warmth, provided:
it is not a day of Total Fire Ban,
a 3-metre area around it is cleared of anything flammable,
an adult is in attendance at all times and
at least 10 litres of water are available for immediate use.
Put the fire out with water, not soil. When the campfire is cool to touch, it is safe to leave.
Harvesting firewood in the park is regulated. You cannot fell or cut standing trees, whether dead or alive. Woody debris on the ground provides important habitat for small animals. You cannot harvest fallen logs that contain hollows. Help us protect the park's wildlife by bringing firewood with you or using a portable camping stove or barbecue.
Chemical toilets are recommended. Please do not empty chemical toilets or other rubbish into public toilets or waterways. The nearest dump point for chemical toilets and grey water is located at Lakes Entrance Bullock Island Road carpark and there is also a dump point in Orbost. Earth pit toilets are acceptable but must be at least 100 metres from any waterway. Bury all toilet waste, including toilet paper at least 15cm deep.
Download the Lake Tyers State Park visitor guide for more information about the park and a map.
Accessibility
Visiting a park can be more of a challenge for people with disabilities, however, in Victoria there are a wide range of facilities to help people of all abilities enjoy our wonderful parks around the state. Parks Victoria provides a range of a equipment, including all-terrain and beach wheelchairs, facilities, accommodation and accessibility information and programs to help you plan and enjoy your visit to Victoria's parks.
Assistance dogs are welcome in Parks Victoria parks and reserves. Entry requirements apply for parks and reserves that are usually dog prohibited, such as national parks.
Lake Tyers State Park Joint Management Plan
Lake Tyers State Park is on the Country of the Krauatungalung clan and Bung Yarnda (Lake Tyers) was an important meeting place for Gunaikurnai groups throughout the area. It was a neutral place, rich in food and materials, and there are many recorded sites, including scar trees, artefact scatters, birthing places and burial sites. It is the place many Aboriginal people lived when forcibly removed from their homelands by European settlers, and the catchment area surrounding the Lake Tyers mission is also very significant. The Gunaikurnai and Victorian Government Joint Management Plan provides a description of joint management strategies and actions that are specific to Lake Tyers State Park.
Change of Conditions
Nature being nature, sometimes conditions can change at short notice. It's a good idea to check this page ahead of your visit for any updates.
Notices Affecting Multiple Sites

'Closed Public Safety Area' - Scheduled Planned Burn - Browns Track South, Nowa Nowa, Lake Tyers Area, East Gippsland

Planned burning operations are scheduled in this park which will result in closure of Lake Tyers State Park from the time a burn is approved for ignition until the area is declared safe. Ignition of the burn is scheduled from Monday 25th of September 2023 and is estimated to be completed by Monday 2nd of October 2023, subject to favourable weather. Check the status of current planned burns at https://plannedburns.ffm.vic.gov.au


Attachments: Temp Park Closure - Planned Burn - Browns Tk Nowa Nowa Lake Tyers Sept 2023 (755KB)

Track closures due to severe weather damage.

Track closures due to severe weather damage. Crews will assess and reopen when safe.



Gibbs Track

Moras Break Road

Reedy Arm No. 2 Track

Cameron's Arm No.2 Track

Lonely Bay Walk - tree fern loop section closed

Lonely Bay Walk - open but tree fern loop section at the end is closed

Ironbark Campground and Trident Arm Campground 4WD access only

Morgans Landing Track to Ironbark Campground - open to 4WD vehicles only





Trident Arm Track - 4WD access only to Trident Arm Campground and boat launch

Notices Affecting Multiple Parks

Ground shooting operations targeting deer

Ground control operations targeting deer will be undertaken in these Parks and Reserves from December 2022 to December 2023.

These areas will remain open to visitors during operations.

Alpine National Park (Bogong High Plains, Mount Bogong, Dinner Plain,

Dargo High Plains, Foothills and Southern Alps)

Buchan Caves Reserve

Burrowa-Pine Mountain

Cape Conran Coastal Park

Cape Liptrap Coastal Park

Cabbage Tree Creek Flora Reserve

Errinundra National Park

Lake Tyers State Park

Lakes National Park

Baw Baw National Park

Mount Buffalo National Park

Mount Mittamatite Regional Park

Mount Mitta Mitta Flora Reserve

Mount Lawson State Park

Mount Granya State Park

Mountain Creek Education Area

Pheasant Creek Flora Reserve

Wabba Wilderness Park

Wilsons Promontory National Park




For more information about deer control to protect biodiversity, please visit

this link

.
Similar experiences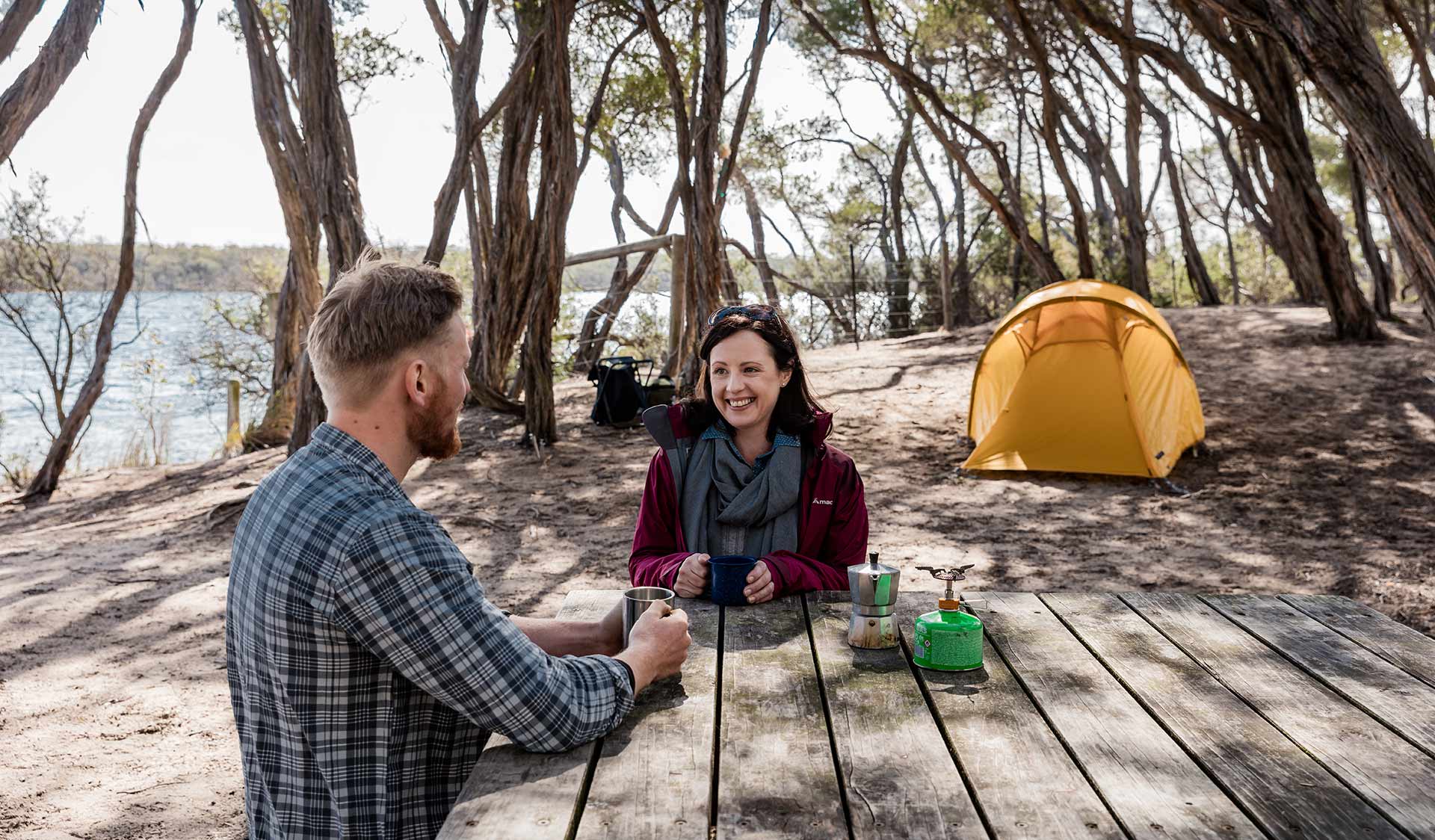 The campground is separated from the beach by a stretch of fenced vegetation. There is access to the beach from the Paradise Beach camping area. Use this access points to reduce damage to the sensitive coastal vegetation.
Emu Bight is a peaceful family-friendly campground tucked away in the bush near the shores of Lake Victoria.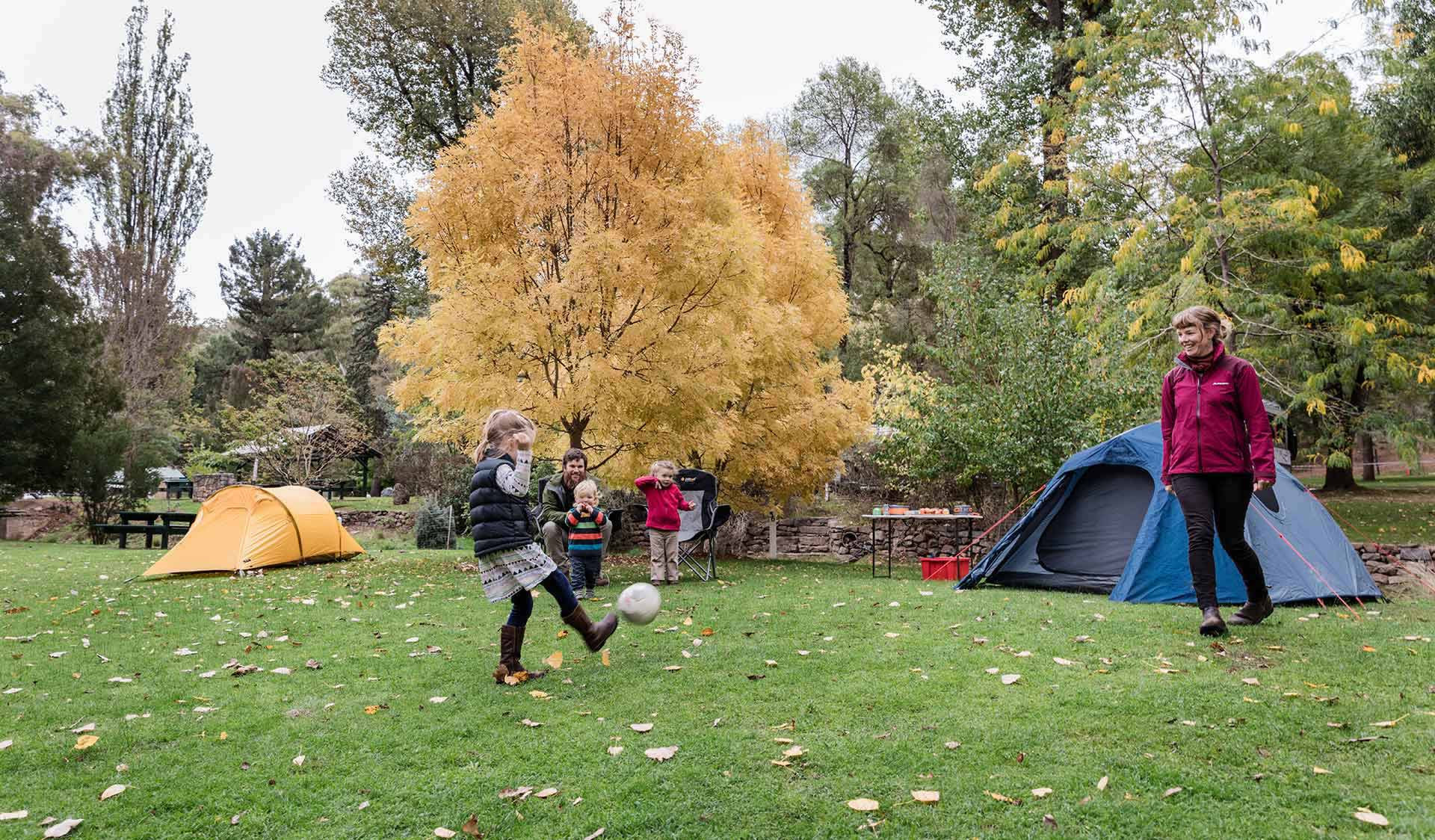 Victoria's parks have some great places to camp and there is something to suit all tastes. Choose from fully serviced sites with luxury tents to remote locations with nothing but bush.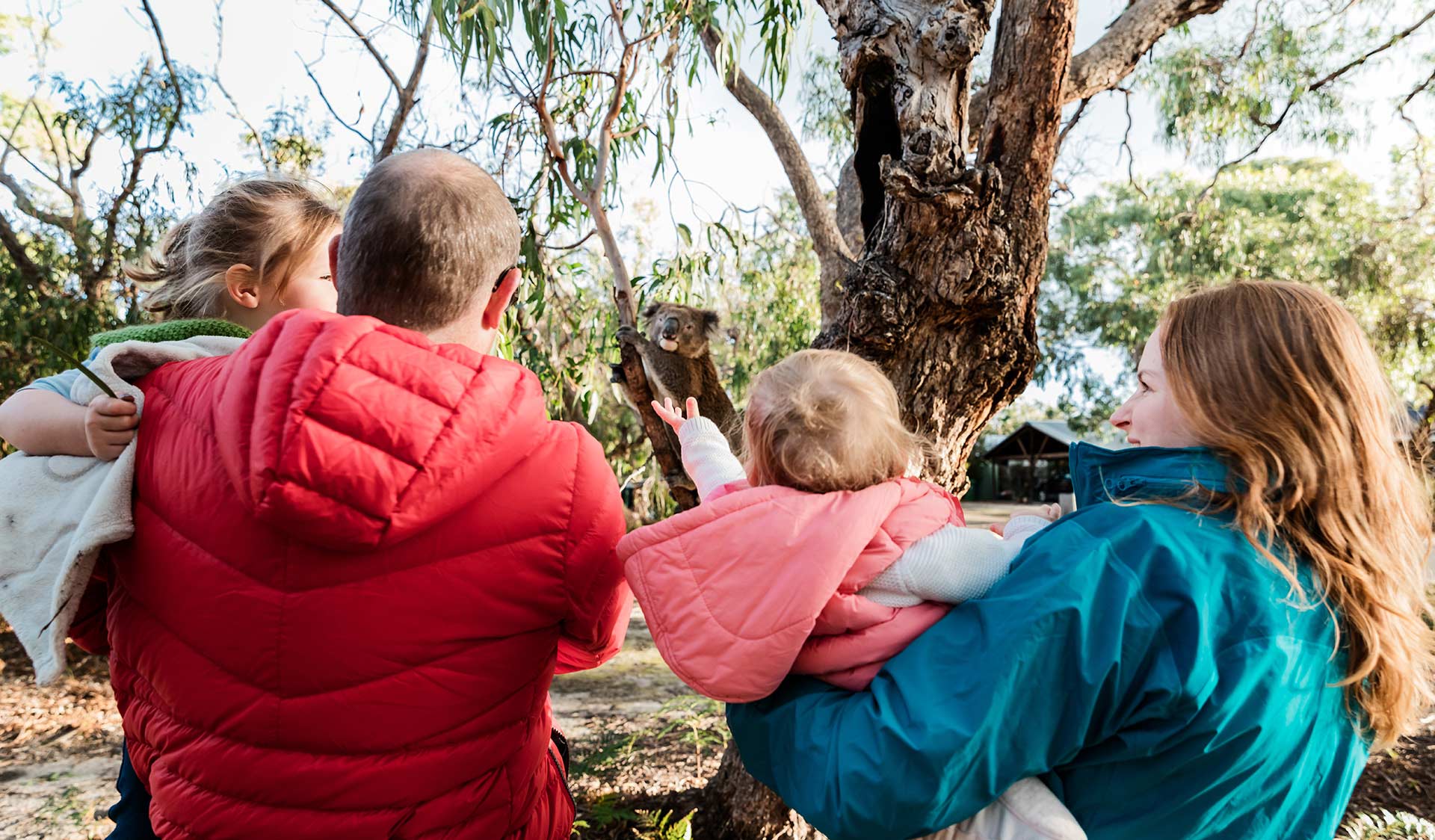 Rotamah Island is a bushland delight accessible by boat via Paynesville or Loch Sport. Pack a picnic and go for a walk to enjoy scenic views and birdwatching.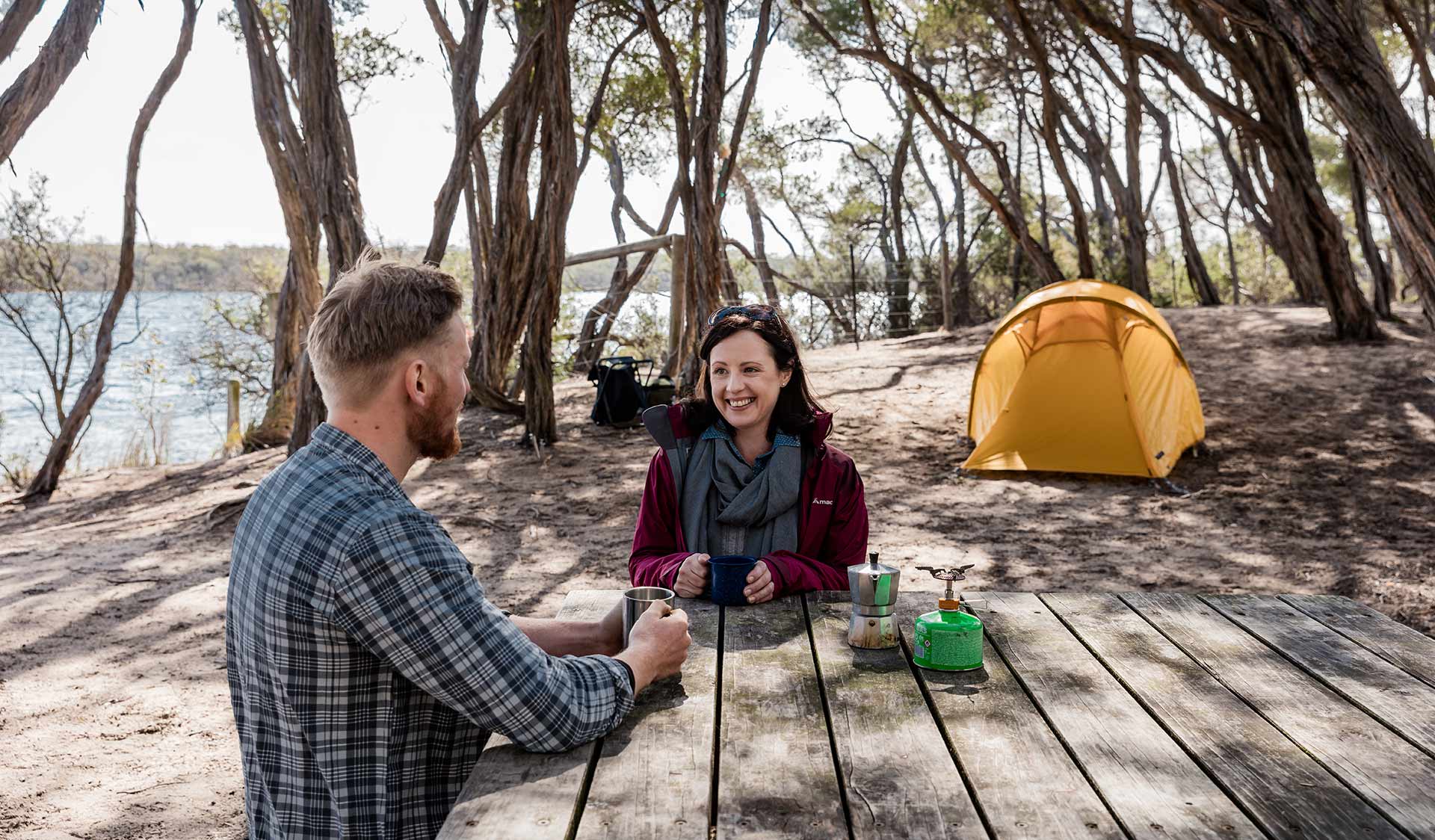 Accessible only by boat, Bunga Arm was formed over many thousands of years when sand, deposited by the sea, built up between the original bay (now Lake Victoria) and the ocean. Approximately 250 metres divides the tranquil waters of Bunga Arm from the pounding surf of Bass Strait - and you can stay at one of the seven boat-based bush campsites located there. If you don't have your own boat to access Bunga Arm, you can hire one at one of the lakeside towns.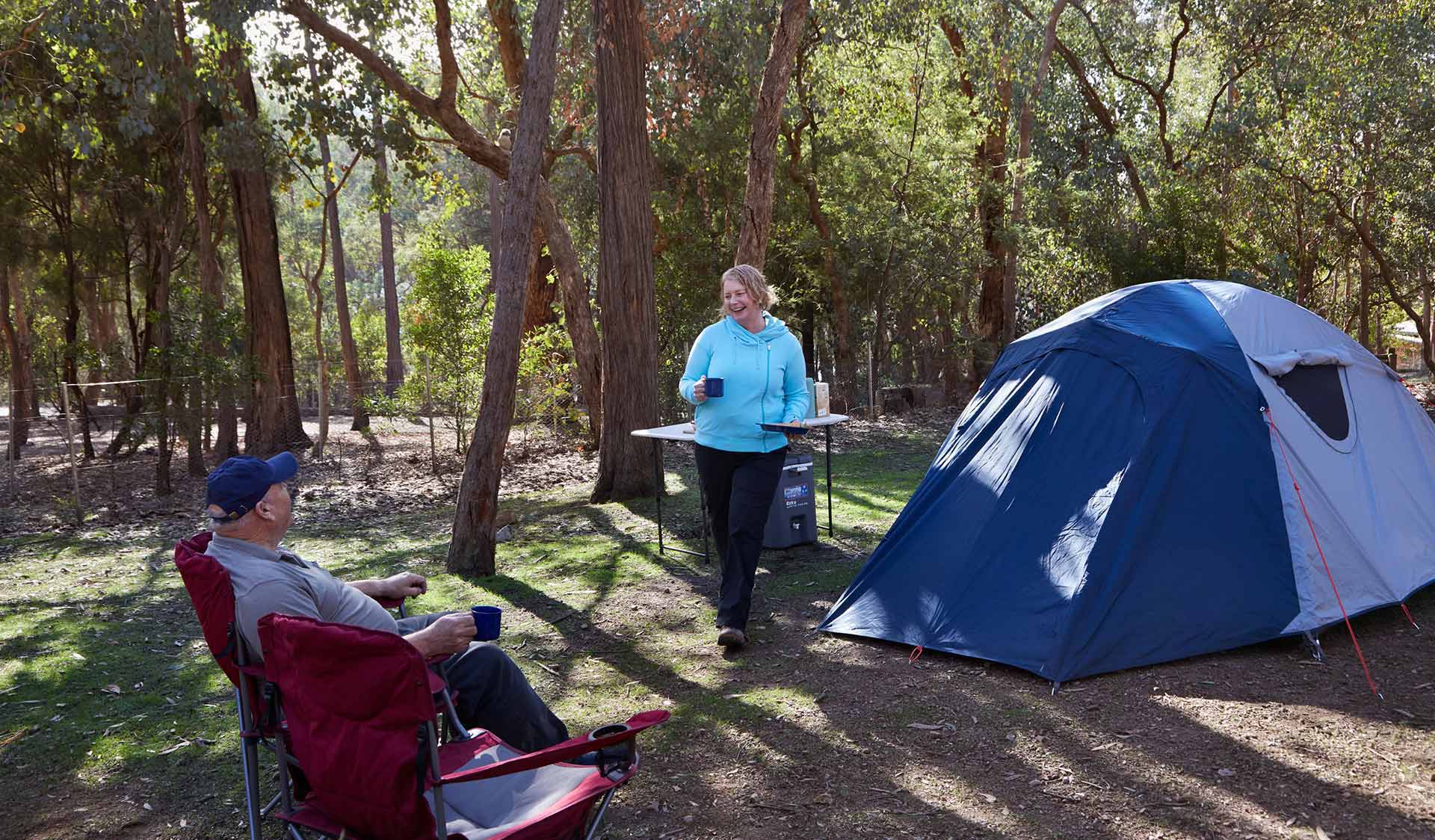 Fraser Camping Area in Lake Eildon National Park
The Fraser camping area can accommodate tents and some caravans and campervans. Sites are unpowered.Visitor facilities include toilets, hot showers, free gas barbecues, shelters, picnic areas and boat launching facilities. Sites include Lakeside, Candlebark and Devil Cove Campgrounds