Point Hicks and Tamboon Inlet
Journey through history, see unforgettable coastal landscapes, and experience some of Victoria's best fishing on the eastern limits of Croajingolong National Park. Visit Point Hicks Lightstation, Captains Cooks first landfall on mainland Australia, go fishing at Tamboon Inlet, and discover the Thurra River Dunes towering over the rugged coast below.
The granite headlands of Point Hicks are famed for being Captain Cooks first landfall on the Australian mainland. Although it isn't without controversy, one thing is for certain, the panoramic Southern Ocean vistas along with its rich history make it a must-see on your next Croajingolong adventure.

Stay a night in the historic lighthouse keeper's cottage and join a tour of the historic lighthouse precinct. Learn about life in this remote part of the world and climb the spiral staircase of the light station to be rewarded by stunning windswept coastal views.

Trade the comfort of the cottage for a shady campsite at Thurra River. Explore the isolated stretch of coast, visible through pockets of coastal woodlands, the tannin tinted Thurra River, perfect for a mid-summer swim, and the largest sand dunes in Victoria, the Thurra River Dunes. Watch for decorated native birds such as the Laughing Kookaburra, Pied Currawong and occasional White-bellied Sea Eagle circling above.

Get back to basics at secluded campsites nestled on the banks of Tamboon Inlet. Only accessible by boat and with its exceptional year-round fishing opportunities, the inlet draws anglers from across the state. Catch bream in the cool of winter and throughout the warmer months; tailor, flathead, salmon and perch.
Things To Do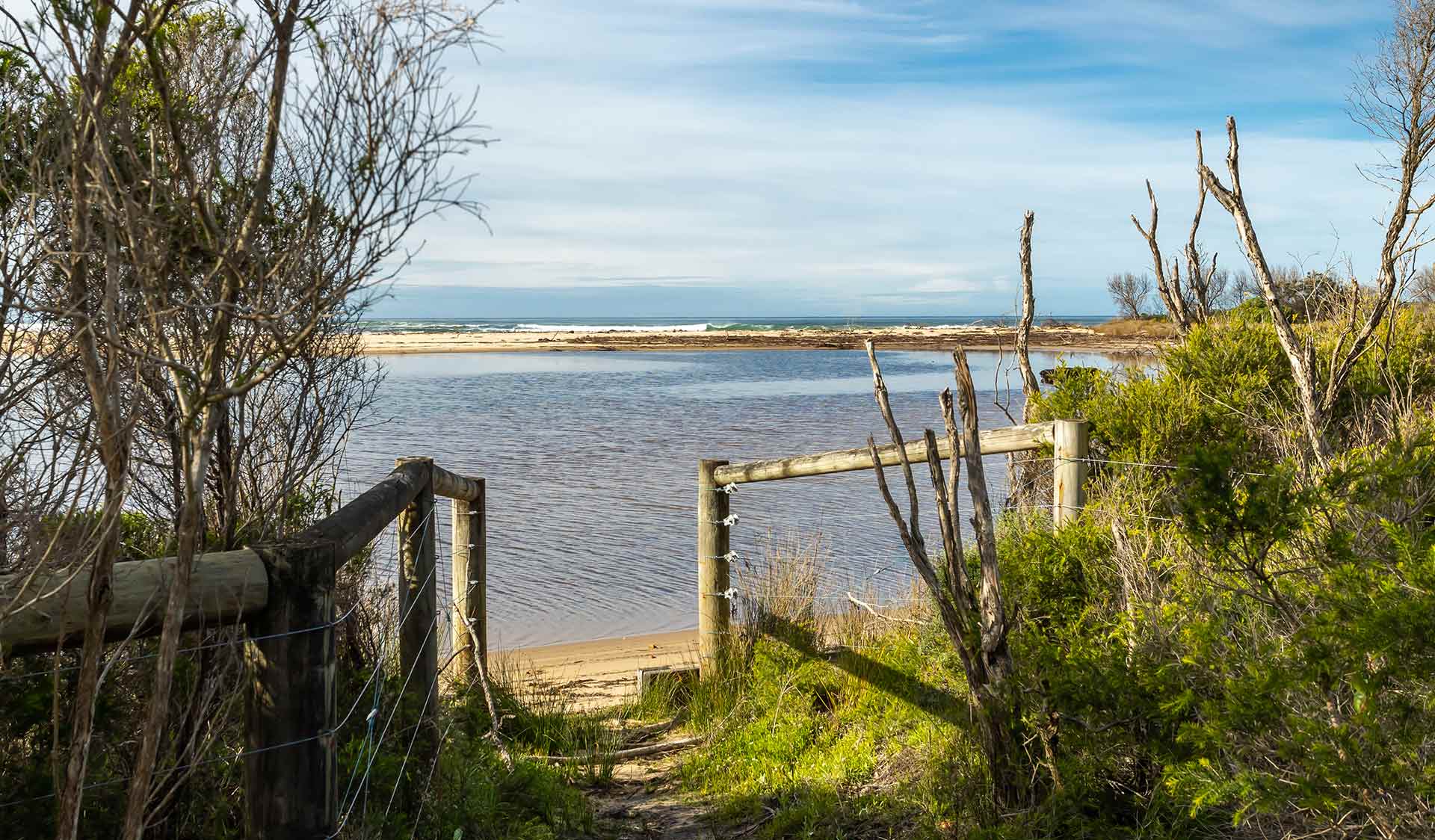 This campground is on the shores of Mueller Inlet and overlooks the inlet to the river mouth and ocean. The campsites are protected by a dune system covered in Banksia Woodland and Heath.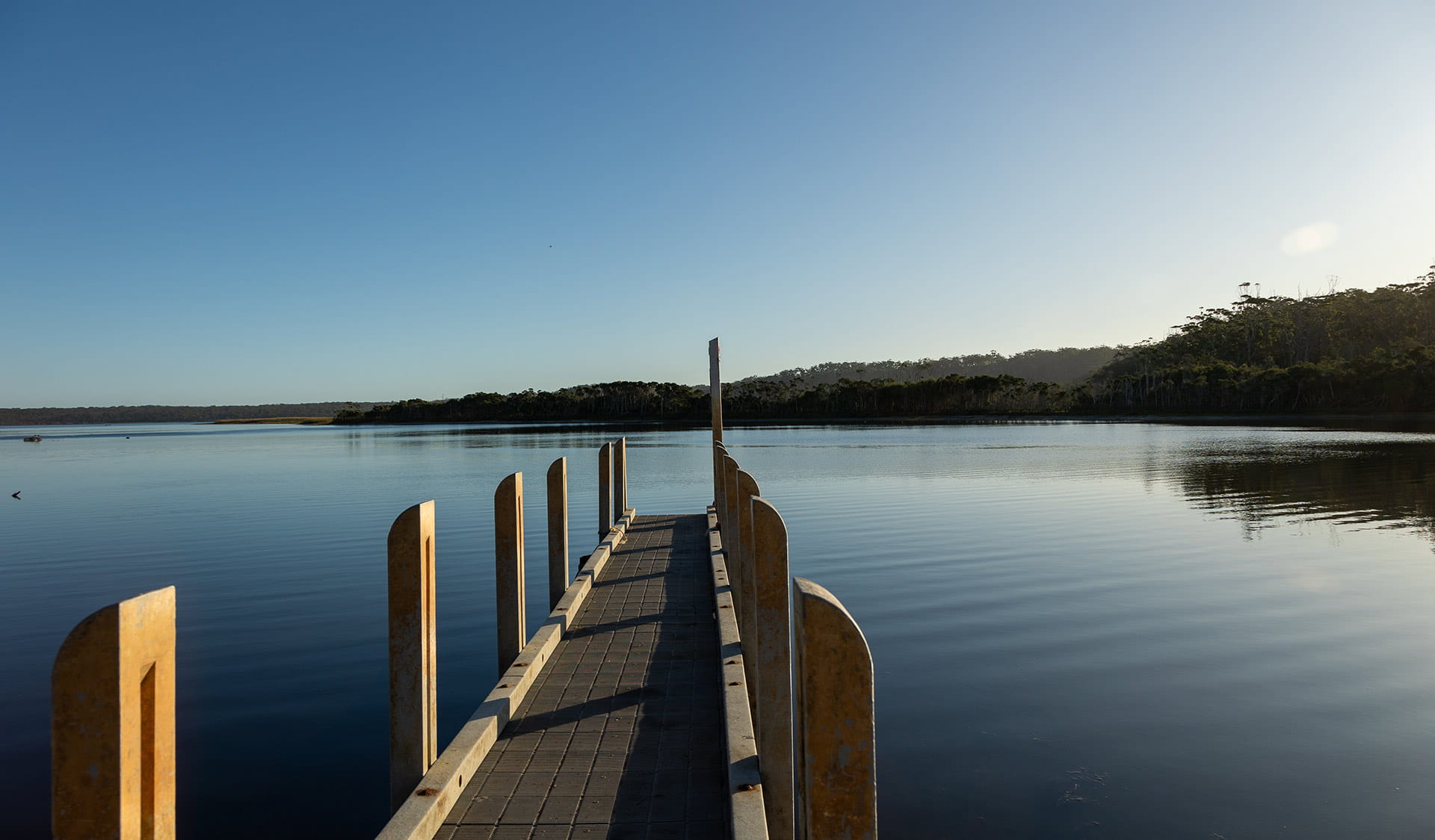 This campground is on the eastern shore of Tamboon Inlet, good for both fishing and bird watching. There is neither vehicle nor walking access to the coast so boats are an excellent way to explore the area. The inlet waters and surrounding forest are part of Croajingolong National Park, where there are other campgrounds available.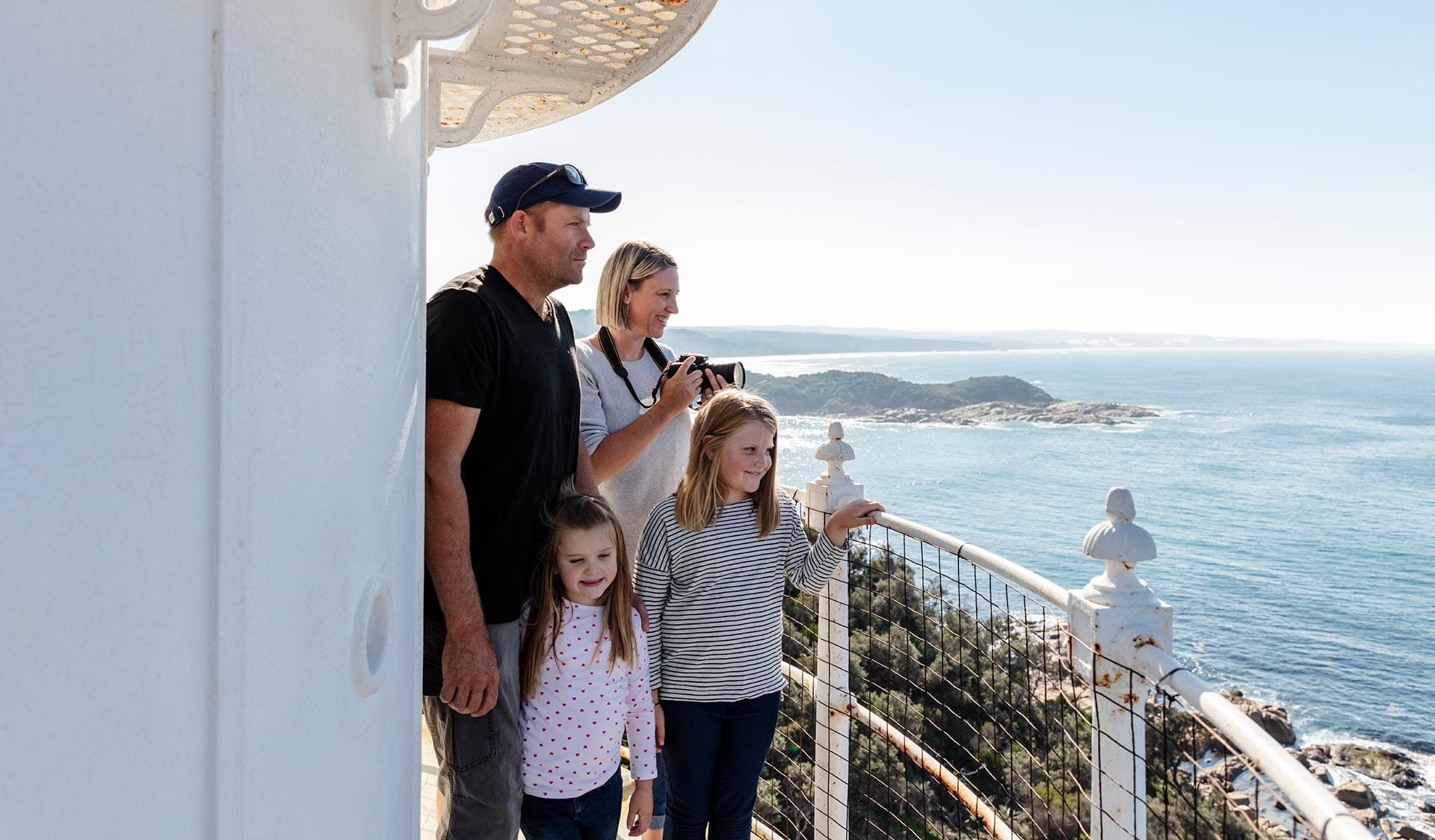 Situated deep within Croajingolong National Park, the Point Hicks Lighthouse now offers a unique holiday experience for those who want to stay in one of the keepers cottages, which are now comfortable, self-contained holiday accommodation.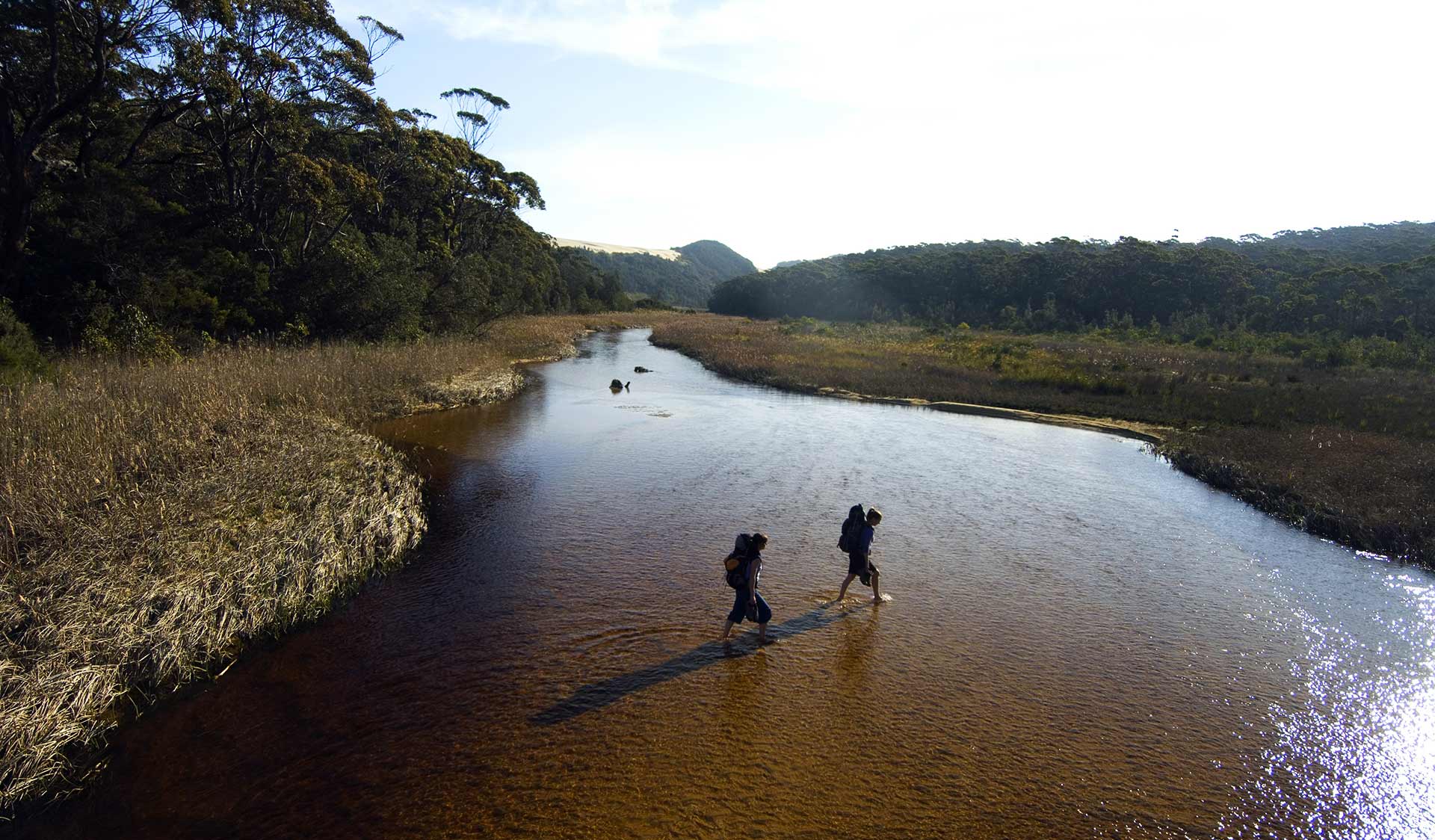 Tamboon Inlet Campground
Access is by boat only. Car-based camping is available at the nearby Peachtree Creek Reserve, situated on the eastern shores of Tamboon Inlet.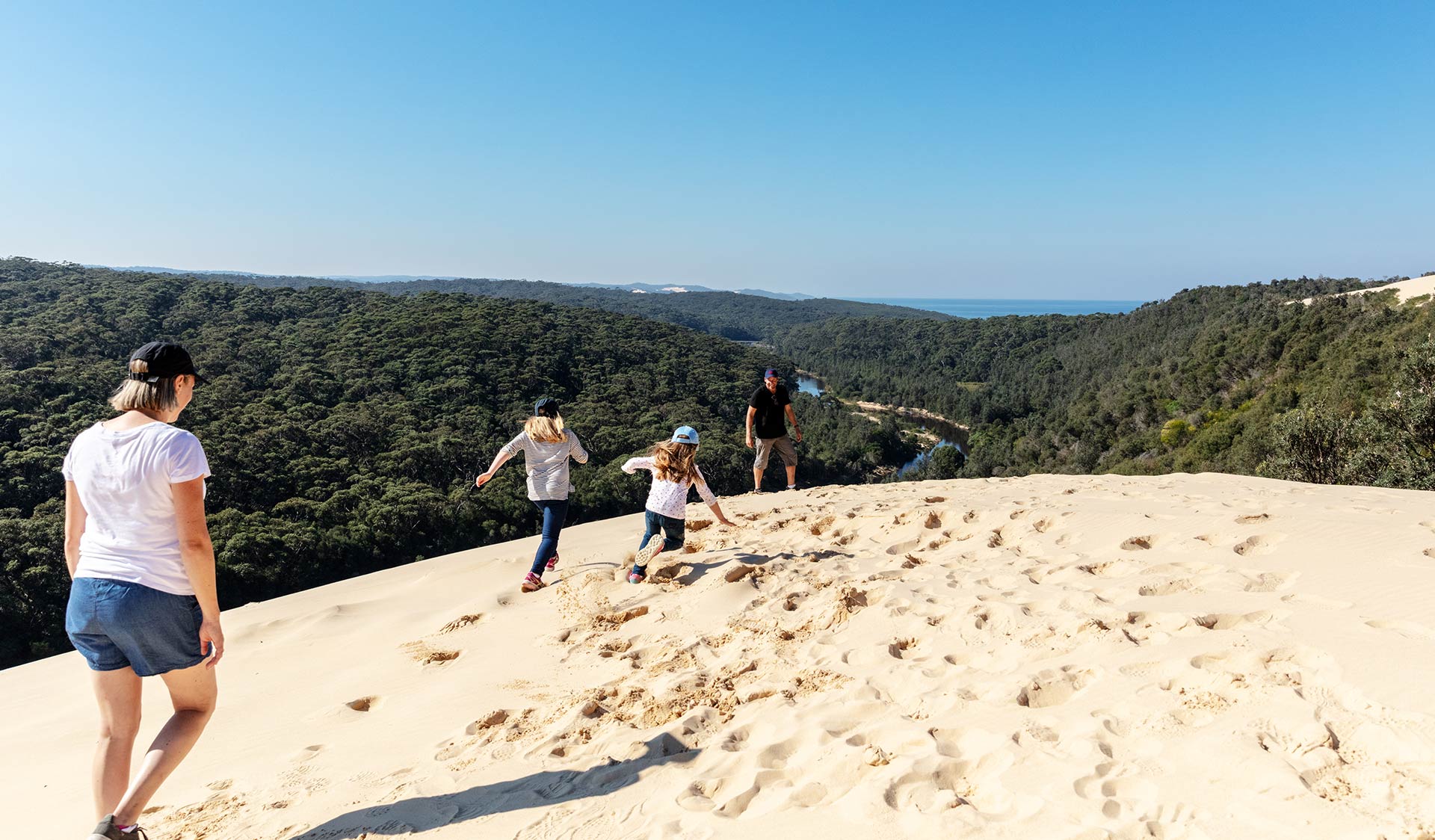 This campground is located in coastal woodland between the river and the ocean near Point Hicks. This is a popular spot for families to relax on hot days.
How to get there
Point Hicks and Tamboon Inlet
Peachtree Creek Campground, by Tamboon township is the only car-accessible campground on Tamboon Inlet. Launching facilities here give access to the remote campgrounds nestled along the shores of the inlet. Alternatively, park at Furnell and cruise down the Cann River to access the remote campsites.

Point Hicks Lightstation is easily accessed off the Princes Highway. At Cann River, turn onto Point Hicks Road and follow the unsealed road to the Lightstation Carpark. From here, a walking track climbs through coastal heath to the monumental lighstation.

If you have accommodation booked at the Point Hicks Lightstation, the access information does not apply to you. You will receive a gate pass to drive right up to the light station.
When you're there
Download the Croajingolong National Park visitor guide for more information about the park and the plethora of experiences to be had within its borders.
When to go
Fishing at Tamboon Inlet is best from December through to early May; however, it is one of the few locations in Victoria where fishing can be enjoyed year-round. Flathead, whiting, yellowfin, bream and perch are most likely to bite from late spring to autumn. Throughout winter large schools of Black Bream make their way into the estuary. And tailor, salmon and trevally are also known to bit throughout June, July and August.
Need to know
Point Hicks and Tamboon Inlet
Accessibility
Visiting a park can be more of a challenge for people with disabilities, however in Victoria there are a wide range of facilities to help people of all abilities enjoy our wonderful parks around the state.
Assistance dogs are welcome in Parks Victoria parks and reserves. Entry requirements apply for parks and reserves that are usually dog prohibited, such as national parks.
Change of Conditions
Nature being nature, sometimes conditions can change at short notice. It's a good idea to check this page ahead of your visit for any updates.
Notices Affecting Multiple Parks

Seasonal road closures 2023

Seasonal road closures apply to areas within and tracks bordering this park from 15 June 2023. See

MapshareVic

for locations of the closures. Visit the

seasonal road closures

page for more information

Notices Affecting Multiple Sites

Point hicks and West Wingan Road - Road Maintenance - September 25 to November 3 2023

Parks Victoria has engaged suitable qualified contractors to undertake road maintenance on both the Point Hicks and West Wingan roads




Planned works date subject to suitable environmental conditions




1. 25 September to 29 September - Point Hicks Road - Culvert and drainage repairs

2. 3 October to 3 November - Point Hicks Road - Grading and Sectional Resheeting

3. 2 October to 6 October - West Wingan Road - Culvert and drainage repairs




Traffic management will be in place during these periods




Works will be undertaken during the hours of 7.00am to 6.00pm Monday to Friday

Croajingolong National Park

Croajingolong National Park information - last updated August 2023




Point Hicks Road

is closed south of Bald Hills.




The following six areas are closed because of the 2019/2020 bushfires and coastal erosion caused by ongoing heavy rainfall. Visitors are unable to access the Point Hicks Lighthouse, Thurra River Campground, and nearby walking tracks. Parks Victoria continue to maintain surveillance and security of these areas. Please continue to monitor this site for updates and change of conditions.




·

Point Hicks Lightstation

·

Thurra River Campground

The Wilderness Coast Walk

is open all the way from Bemm River to Mallacoota. Staff have recently marked sections of the track however,

combined flood and fire damage have made some areas more difficult to negotiate. Hikers must be able to self-navigate with a map and compass.

The following walking track is closed:

·

Wingan Inlet Rapids Walk




The following jetty around Mallacoota is closed:




Seasonal road closures generally operate from after the long weekend in June through to the end of October, but many remain closed in areas affected by significant rainfall and flooding across Victoria in late 2022. The following tracks remain closed:




The water trough at Wingan Inlet Campground is now reconnected to the creek. Visitors are reminded that this is not a potable source and must be treated before drinking.

Ongoing heavy rainfall has impacted areas of Croajingolong National Park and other areas of the state.

Monitor this page for updated information and site closures

.
Similar Experiences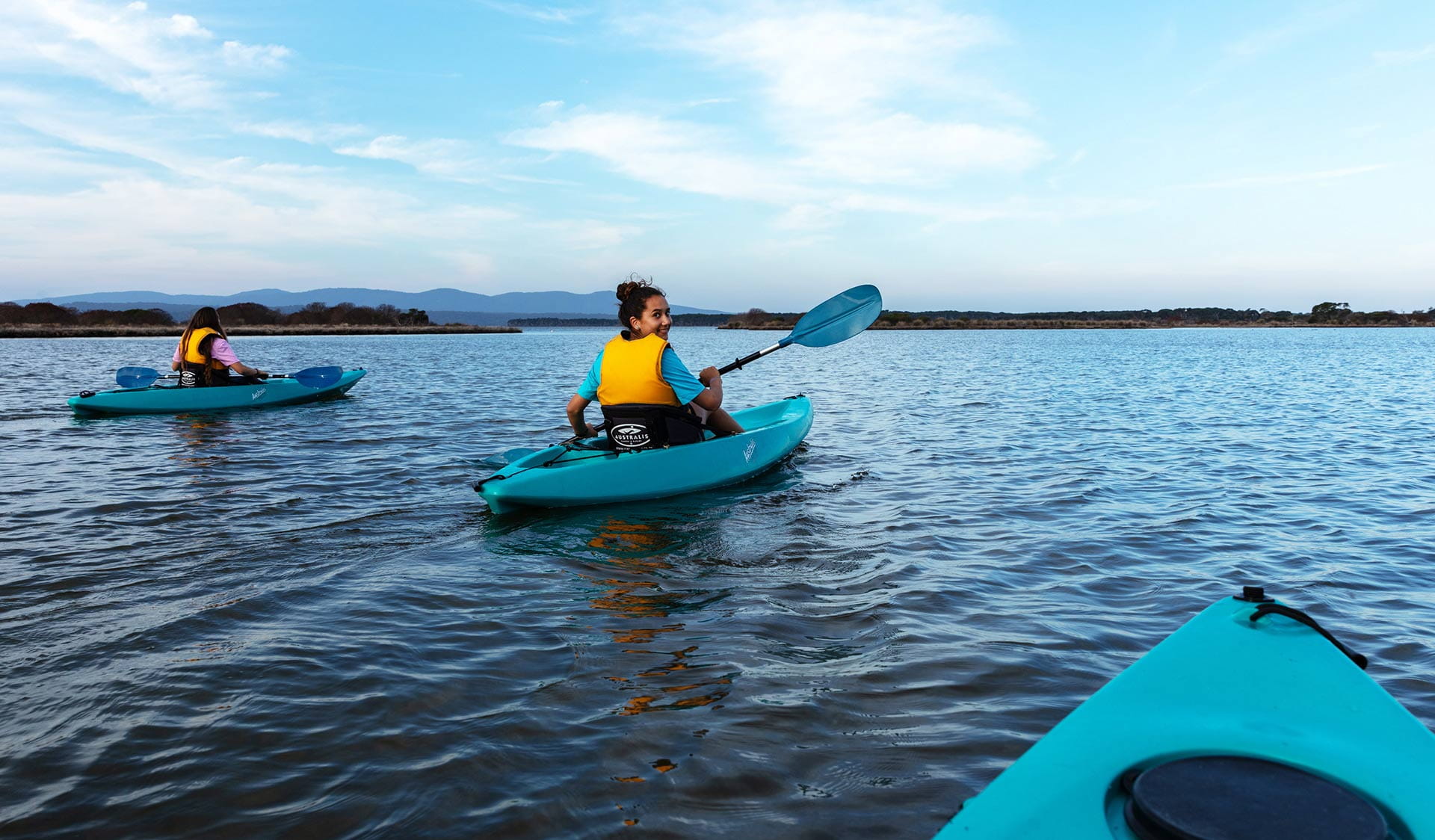 There is no better way to enjoy the charm of Mallacoota Inlet than from the water. Bring your own boat, canoe or kayak, or hire from a local provider.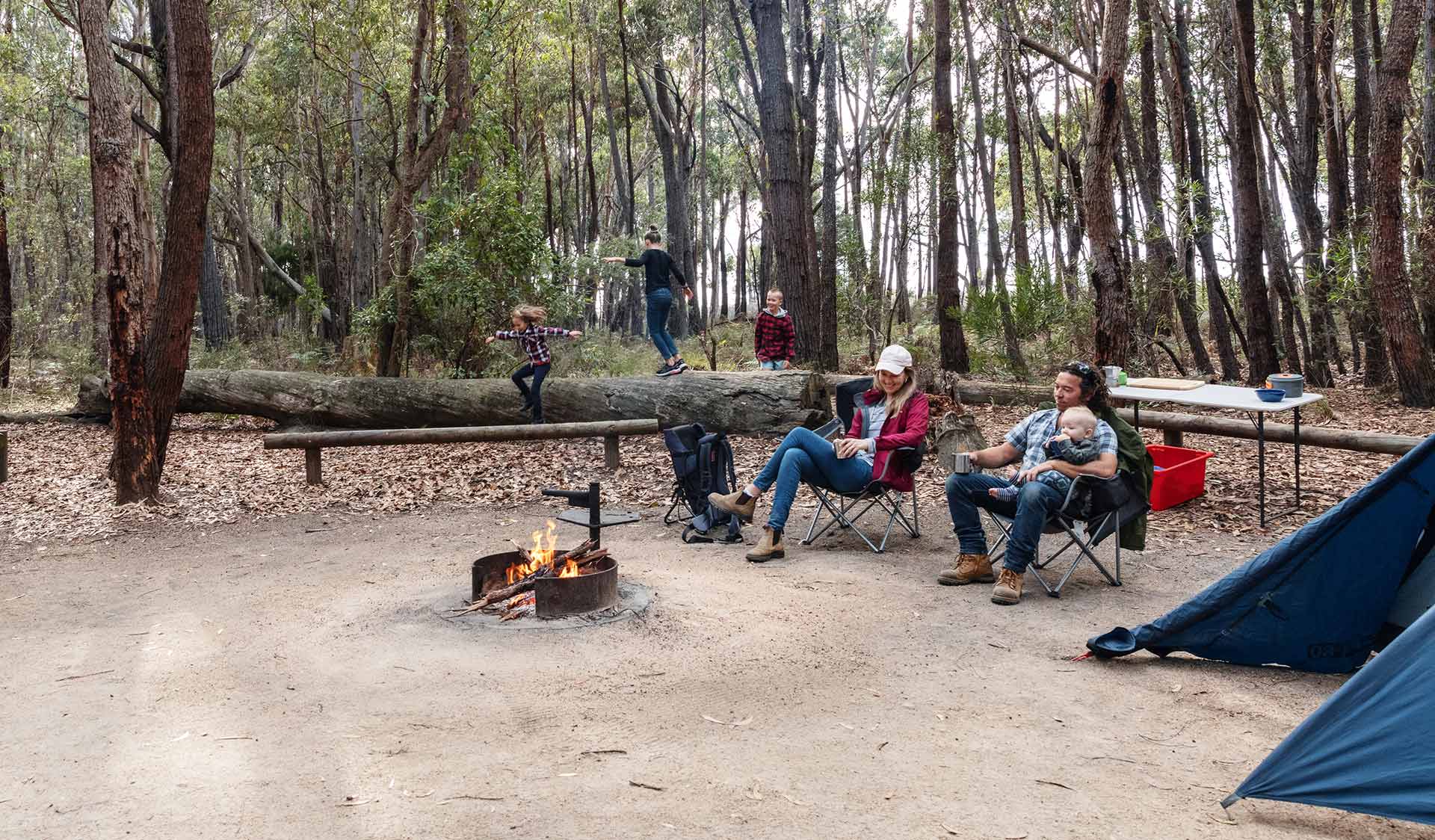 This small campground is set in a tall forest above a small secluded cove which is only a 10 minute walk away. It is an excellent base for walks covering both heathland and coastal scenery.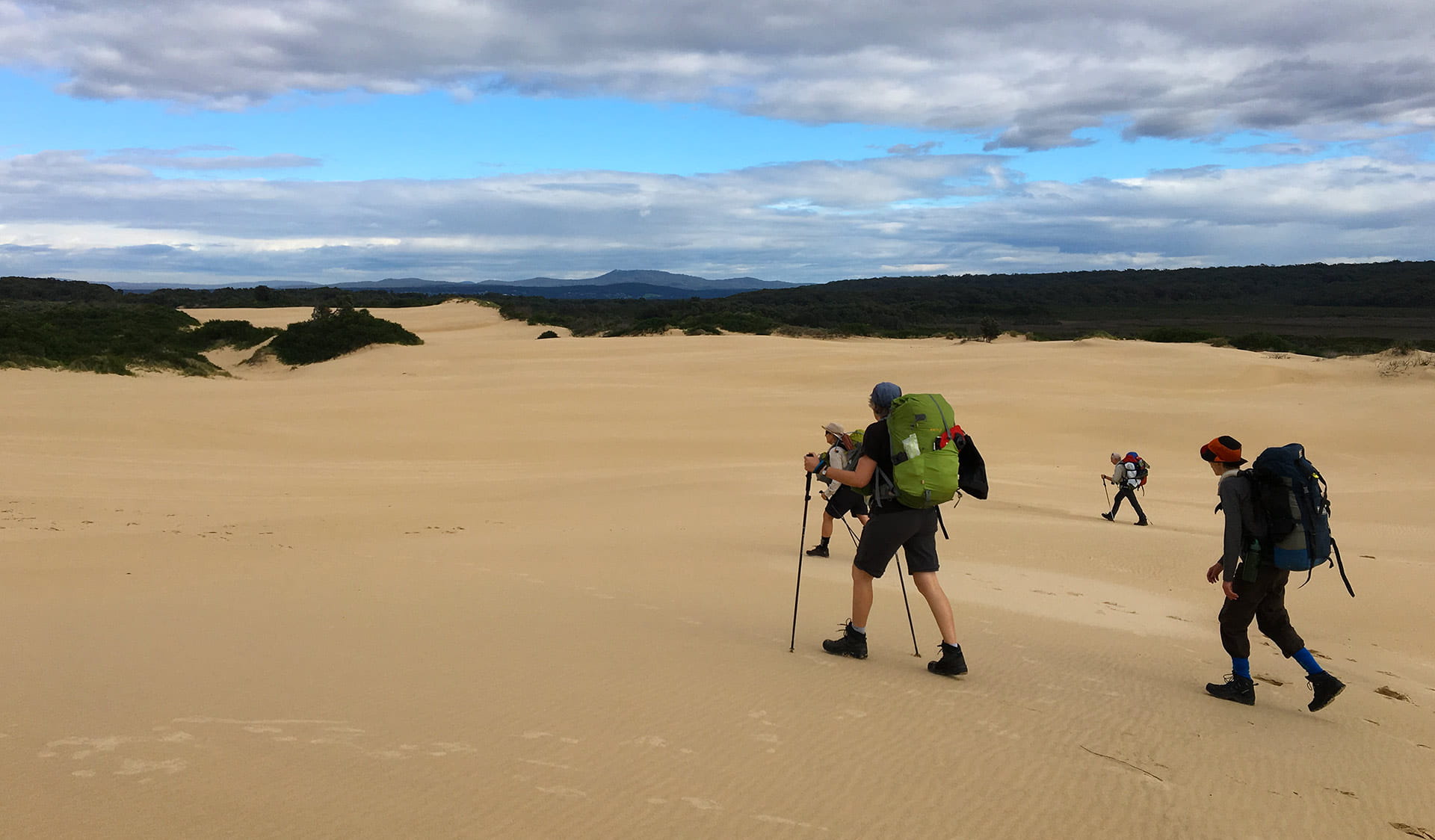 The Wilderness Coast Walk extends 100km from the eastern shores of Sydenham Inlet in Croajingolong National Park, to Wonboyn in the Nadgee Nature Reserve, New South Wales. This spot boasts a beautiful scenic walk along bright sanded beaches.