Lysterfield Park is part of an Aboriginal cultural landscape that includes the traditional Country of the Bunurong People and the Wurundjeri People. Parks Victoria respects the deep and continuing connection that Traditional Owners have to these lands and waters, and we recognise their ongoing role in caring for Country.
Rising from the southern foothills of the Dandenong Ranges, Lysterfield Park is the perfect place to explore nature with friends with a huge variety of recreational activities. Spot kangaroos while walking or jogging the 6km Lake Circuit Trail, ride 24km of mountain bike trails or relax at the lakeside picnic areas.
Lysterfield Park is a great place to get active. You can sail, kayak or canoe in the lake, while runners love the network of gravel bush tracks. It is also home to one of Australia's busiest mountain biking trail networks – including the State Mountain Bike Course, which was a venue at the 2006 Commonwealth Games, easy green trails and action packed black diamond trails for experienced riders.
Lysterfield is a great place to see kangaroos and wallabies in the wild close to Melbourne, so please ensure you leave your dog at home and don't disturb the local wildlife. The kangaroos and wallabies are most active during the mornings and evenings. Walk or jog the Lake Circuit Trail to catch a glimpse.
As rivers, lakes and reservoirs are natural environments, you may encounter hazards. Follow our water safety advice to make sure your day out at Lysterfield Park is a safe and enjoyable one.
Looking at the recent history of Lysterfield Park
Follow Ranger Sandie as she uncovers the rich history of Lysterfield Park, and describes what makes this a special place for her.
Things to do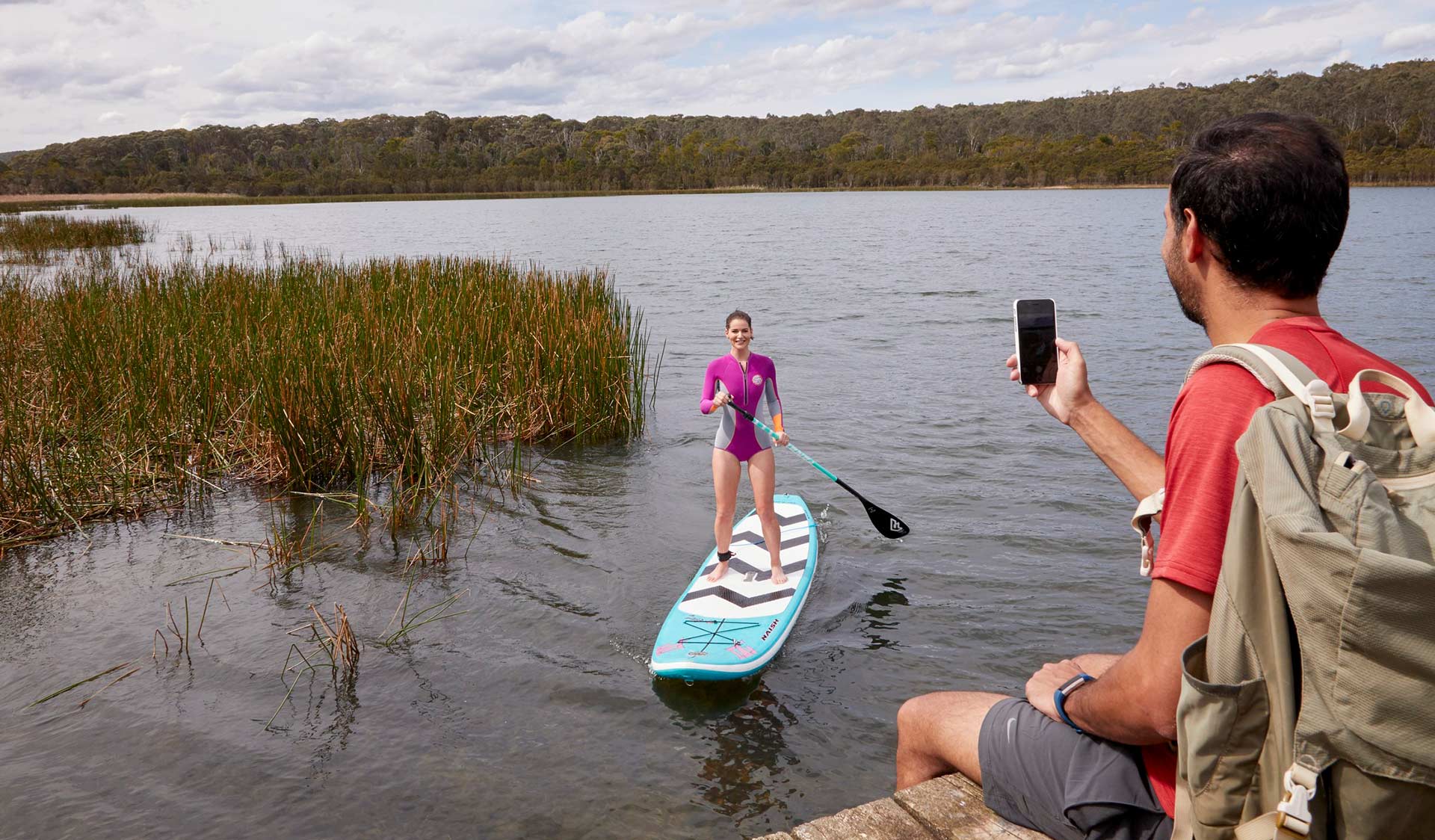 Go canoeing, kayaking or sailing on Lysterfield Lake. Two beaches near Beach Carpark at the southern end of the lake are suitable for walk-in swimming access. The lake is not patrolled by lifeguards and children should be supervised at all times.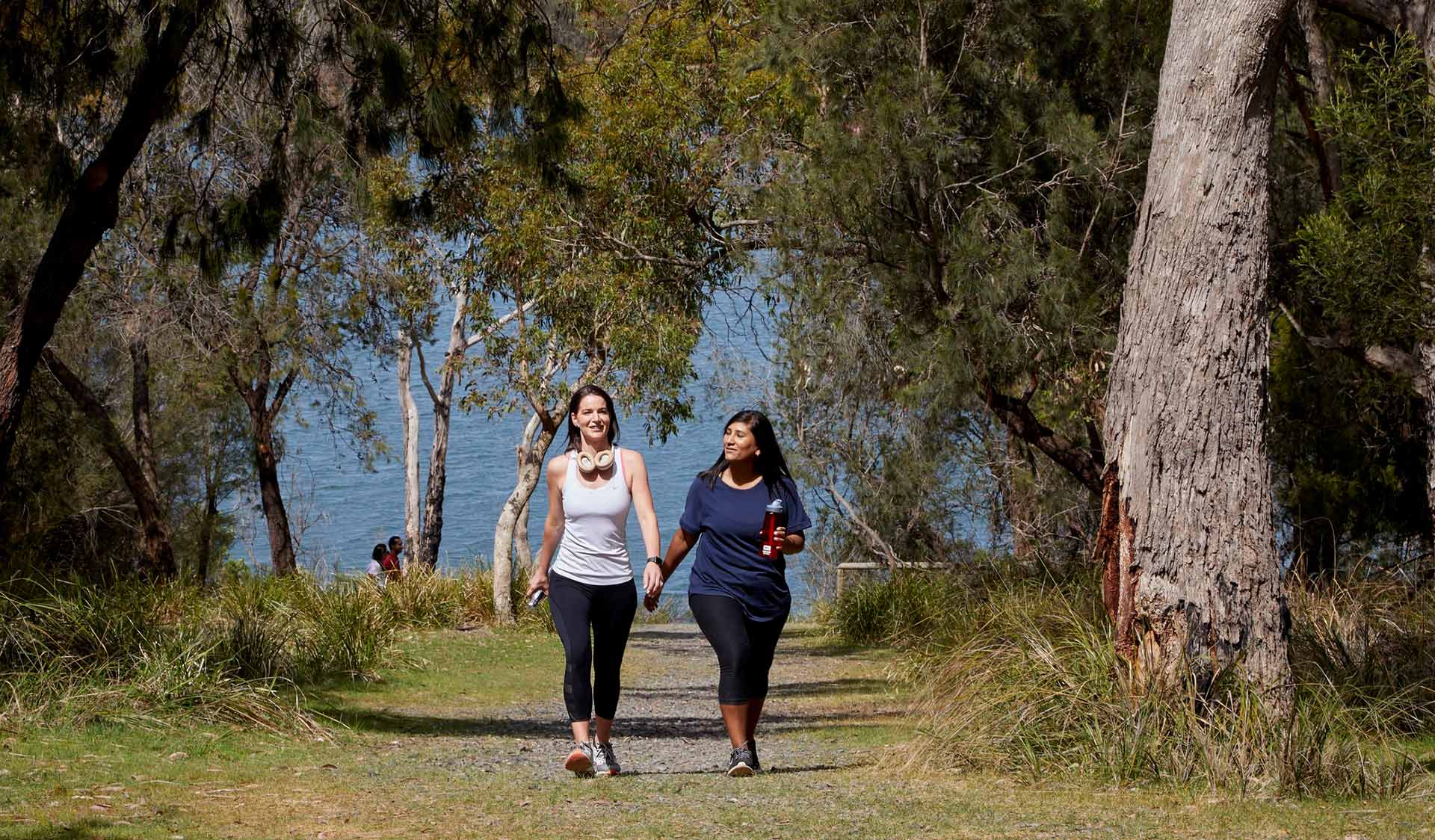 Walk, run or cycle this popular trail, which weaves among native vegetation around the picturesque Lysterfield Lake. You're almost guaranteed to see kangaroos and other wildlife along the way.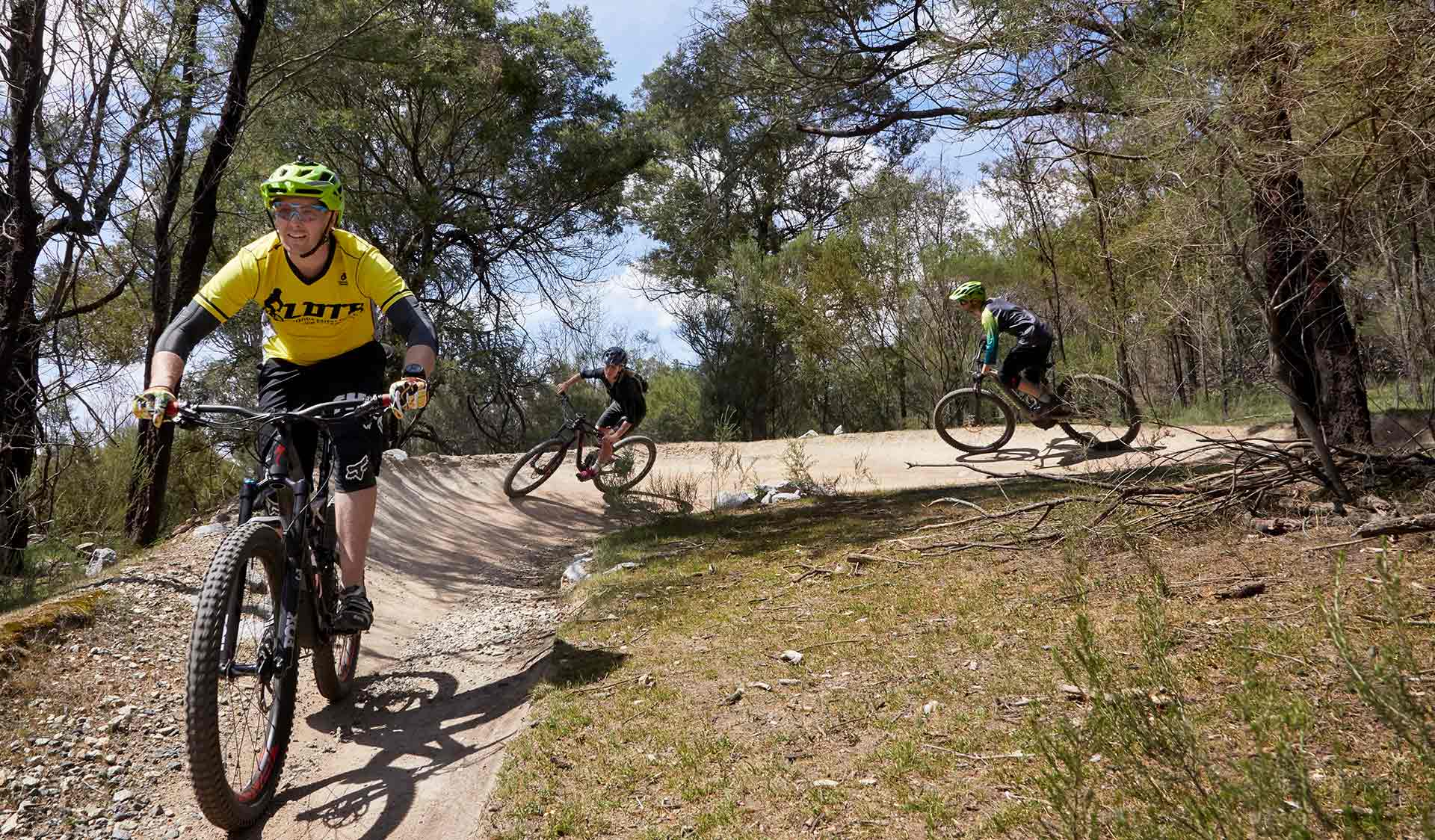 Explore a 24km network of purpose-built mountain bike trails at Lysterfield Park, suitable for all skill levels.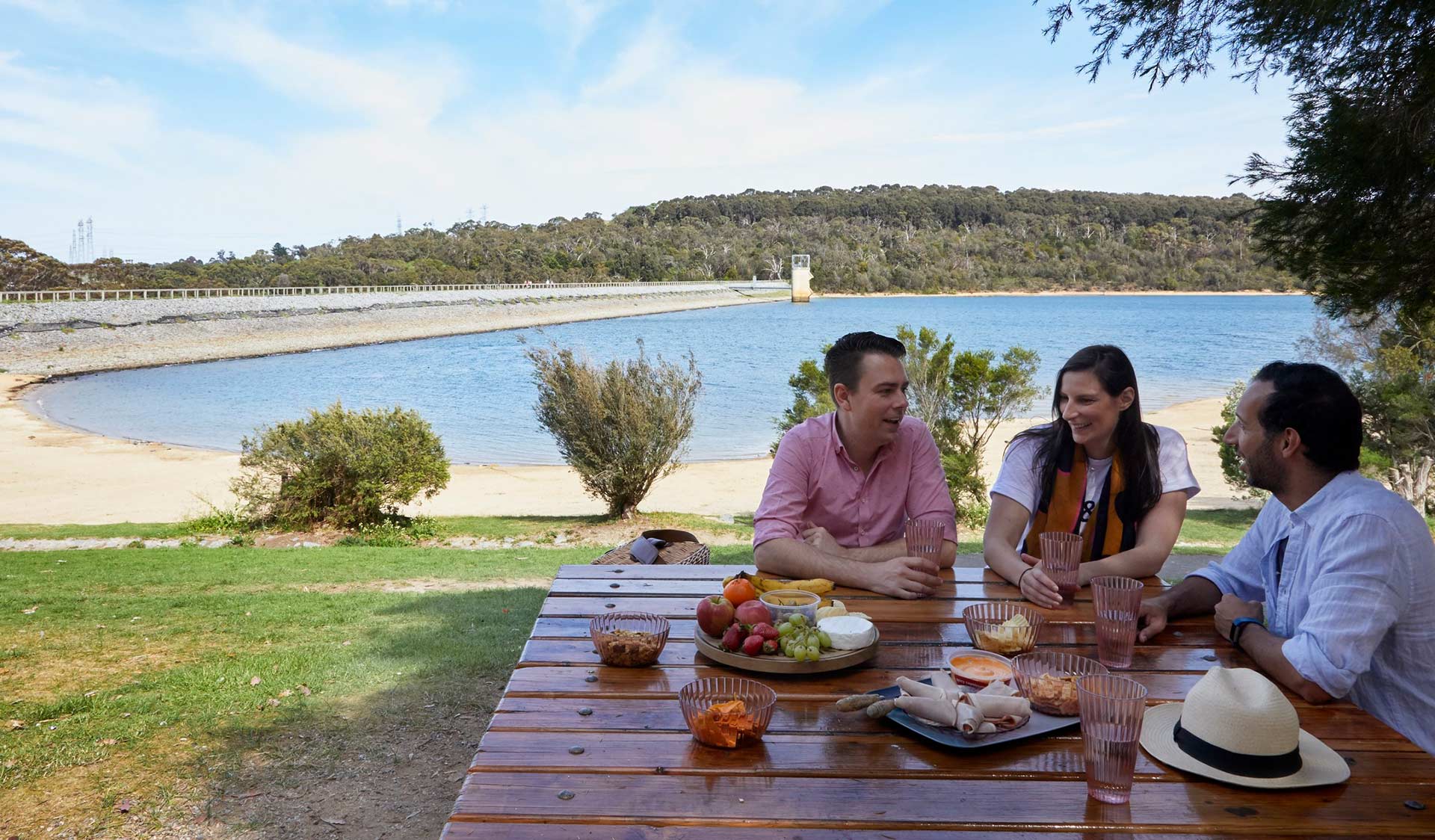 Picnic areas in Lysterfield Park
There are two picnic areas along the lake shore and both have toilets, picnic tables and free electric barbecues.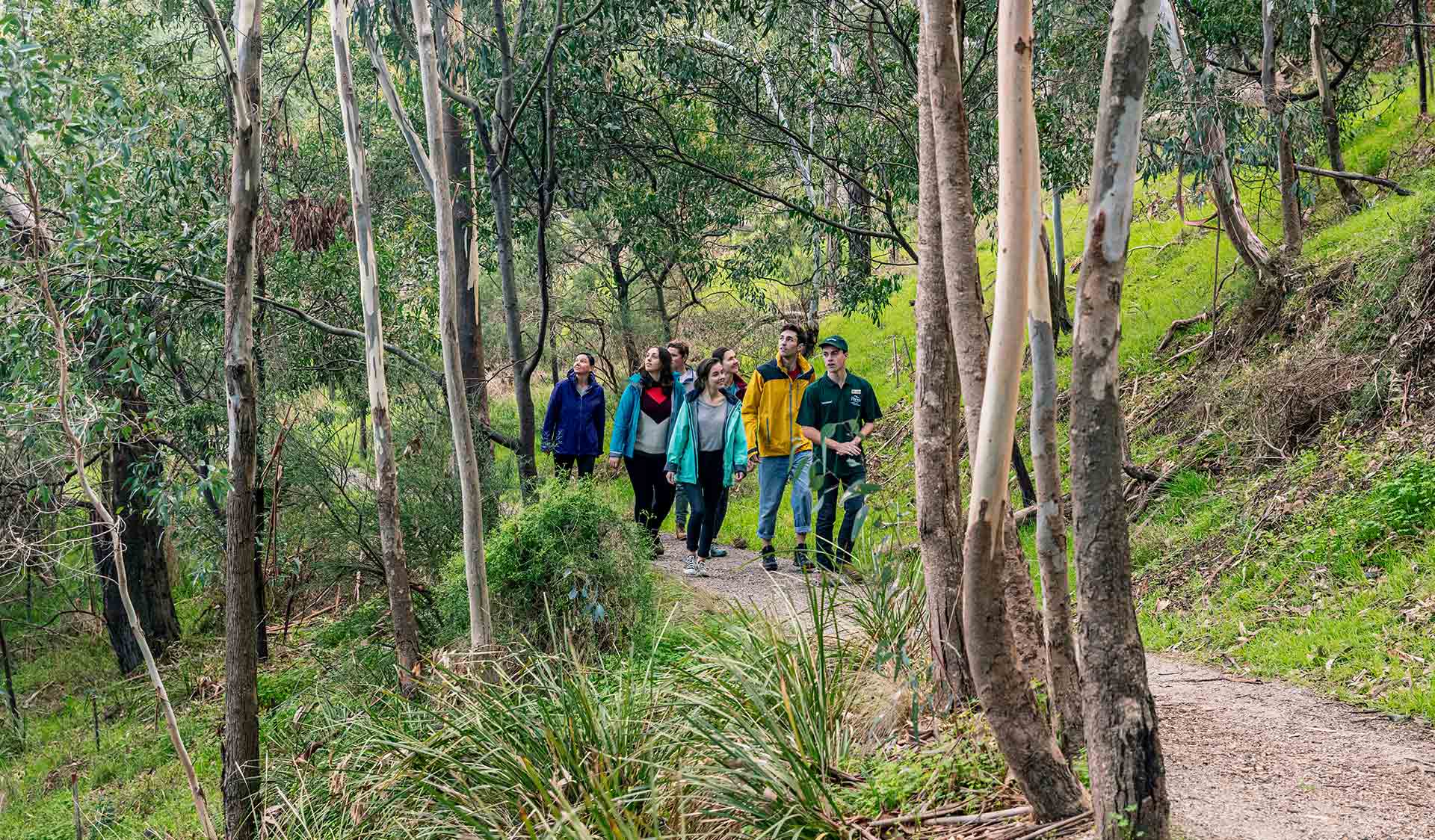 Meet new people and connect with nature on a free guided Park Walk in one of Victoria's beautiful parks. Walks are led by our trained and friendly volunteers, so you can relax, enjoy the serenity of the bush and chat with other group members. Go on a walk as a once-off to explore somewhere new or become a regular and add it to your wellbeing or fitness routine.
Lysterfield Park
This area is well known for its wildlife. Keep an eye out for:
Tours and adventure experiences in parks
One of the best ways you can get into nature is with a Licensed Tour Operator.

There are more than 400 Licensed Tour Operators across Victoria who are ready and waiting to help you experience and connect with Victoria's spectacular parks and waterways.

Discover more than 60 different types of nature-based experiences including hiking, mountain biking, boating, four-wheel driving, indigenous culture tours, birdwatching, surfing, diving and so much more.

Licensed Tour Operators know all the best places to go and will plan and prepare your visit to ensure you are safe and can enjoy your nature-based adventure to the fullest.
Find a Licensed Tour Operator
How to get there
Lysterfield Park
When you're there
Download the Lysterfield Park visitor guide for more information about the park and the plethora of experiences to be had within its borders.
Please note: dogs are not allowed in Lysterfield Park.
Need to know
Lysterfield Park
Safety
Planning a trip to Lysterfield Park over the summer? Here's what to know before you go:
This is a popular park and carparks may fill quickly. Try arriving before 10am to beat the crowds.
If the car park is full, the park is too!
Have a backup plan in case the park is full when you arrive.
Don't park illegally and block emergency access. For visitor safety, roadside parking is not allowed due to the narrow roads.
During busy times, consider other local parks including Cardinia Reservoir Park or Dandenong Police Paddocks Reserve.
Accessibility
Assistance dogs are welcome in Parks Victoria parks and reserves. Entry requirements apply for parks and reserves that are usually dog prohibited, such as national parks.
Subscribe to Parks Victoria
Sign up to receive the latest inspiration, information and news delivered right to your inbox.
Change of Conditions
Nature being nature, sometimes conditions can change at short notice. It's a good idea to check this page ahead of your visit for any updates.
Notices Affecting Multiple Sites

Barbeques not in operation

Parks Victoria is carrying out inspections in all of our barbecues in our parks. Following these inspections, some barbecues have been temporarily closed until they can be attended by a licenced contractor. We apologise for the inconvenience this has caused.
Visitor safety is our top priority and we advise people to please not to use any barbecue facilities that have been closed. We expect the impacted barbecues to reopen in the coming weeks.

Lyster Track CLOSED until further notice

A section of Lyster Track, between Boys Farm Track and Lower Buckle Trail, is CLOSED until further notice. This is due to erosion and degradation of the track surface causing unsafe conditions. We are working to repair the issue and recommend detouring via Boys Farm Track or Powells Track (towards East West Break or Lamberts Track) in the meantime (see attached Detour Map).

Attachments: Lyster Track Detour Map (85KB)
How we keep it special
We aim to ensure that our valued parks, and the natural assets and cultural heritage they hold, can be enjoyed now and by future generations.