Warby-Ovens National Park
Explore
Warby-Ovens National Park
Warby-Ovens National Park is part of an Aboriginal cultural landscape in the traditional Country of the Yorta Yorta Peoples. Parks Victoria respects the deep and continuing connection that Yorta Yorta Traditional Owners have to these lands and waters, and we recognise their ongoing role in caring for Country.
This diverse park offers visitors the chance to enjoy spectacular views, great walking and cycling, canoeing, or the opportunity to simply relax at your campsite and watch the local wildlife.
Located between the Victorian Alps and the Murray Valley, Warby‐Ovens National Park includes some of the State's most significant bushland. It protects three very different ecosystems. Along the heritage-listed lower reaches of the Ovens River there are majestic River Red Gum forests. Because the river is unregulated by dams, it supports one of the most intact floodplain forests in northern Victoria. The Killawarra section has a very distinctive box-ironbark forest. It contains some patches of large old trees and is the most important part of the park for threatened birds such as the Swift Parrot, Hooded Robin and Speckled Warbler. The Warby Range contains a mix of grassy and healthy woodlands punctuated by granite outcrops. This area of the park offers wildflower displays in spring and several spectacular lookouts.
Only 10 kilometres from Wangaratta, it's easy to access for a day trip to enjoy walks, picnics, birdwatching, bike rides, or a scenic drive. The views from Ryan's Lookout and Kwat Kwat Lookout are exceptional, especially in winter, with snow-covered peaks in the distance.
Explore the maze of walking tracks in the Warby Range and Killawarra Forest and enjoy the park's diverse birdlife and spring wildflowers. Or relax by the river with a picnic or barbecue.
Bring your gear and spend a few days camping, hiking, birdwatching, or even boating. The Ovens River provides some of the best still-water canoeing in the state, ideal for paddlers of any ability.
Look out for Black Wallabies or Eastern Grey Kangaroos darting off into the bush as you walk along the tracks. Early morning and late afternoon are generally the best times to see birds and other wildlife. Observant visitors also have the chance of seeing a spectacular Turquoise Parrot, Koalas or Lace Monitors.
Things To Do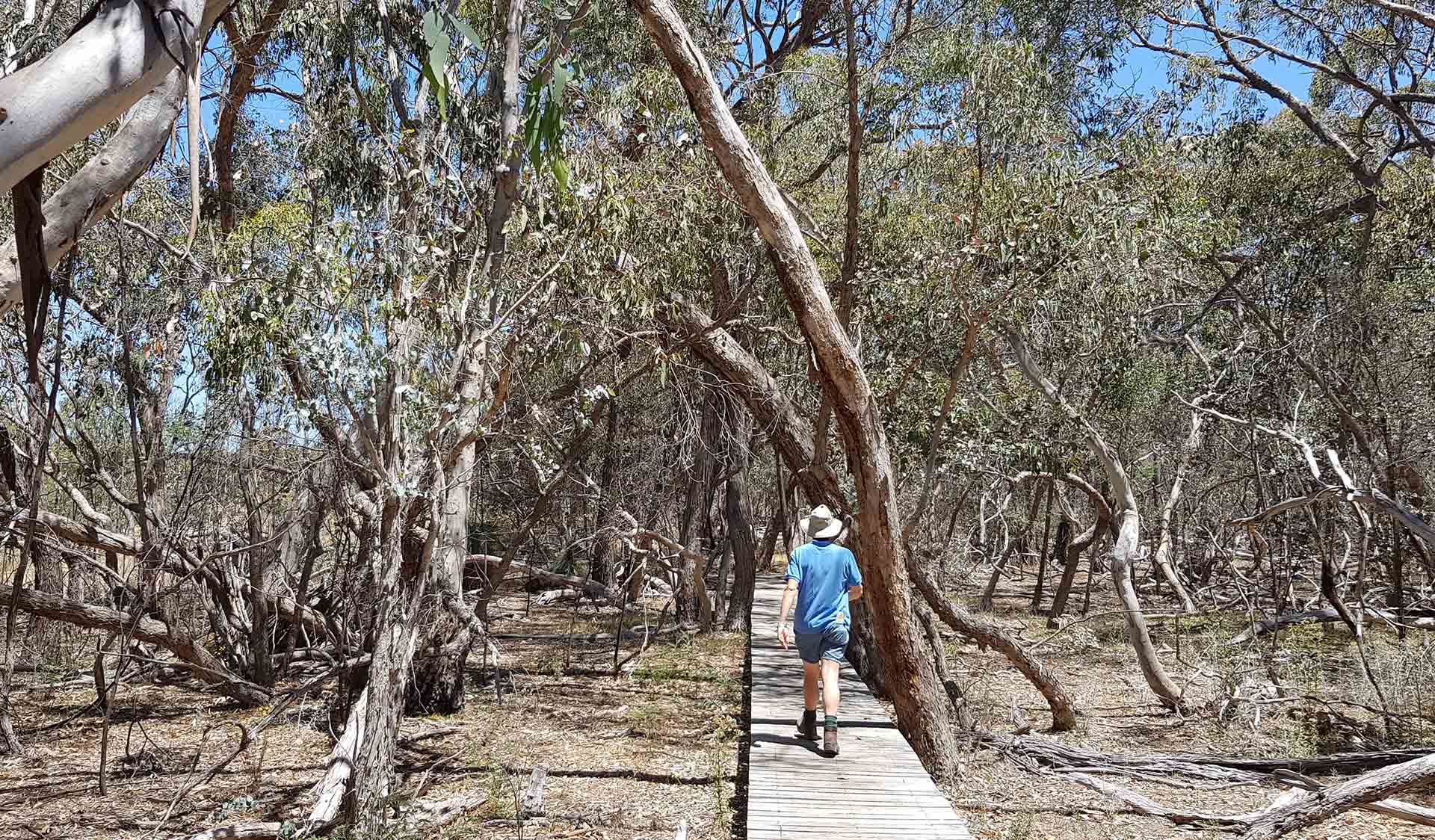 Explore Warby Ranges and Killawarra Forest with a variety of walks along designated tracks, ranging in length and difficulty. There are no defined walking tracks along the Ovens River, but visitors can explore the River Red Gum forests by following the vehicle tracks and riverbanks. A GPS or topographic map and compass is recommended.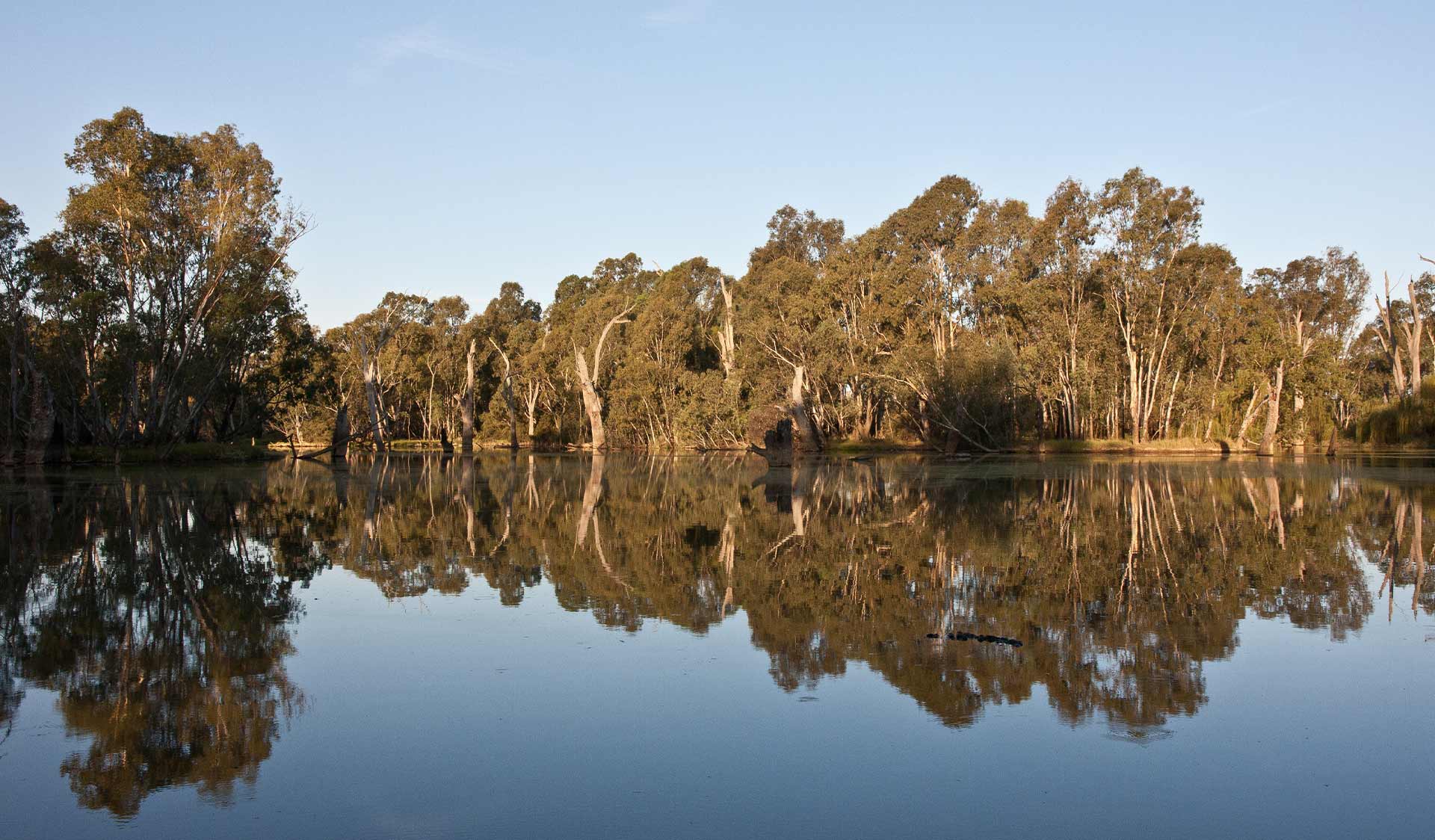 Choose from a range of unpowered camping options, including Wenham's Camp, Killawarra Forest Camp and dispersed bush camping along the Ovens River. No fees or bookings are required. Campers must be self-sufficient and bring their own firewood and drinking water.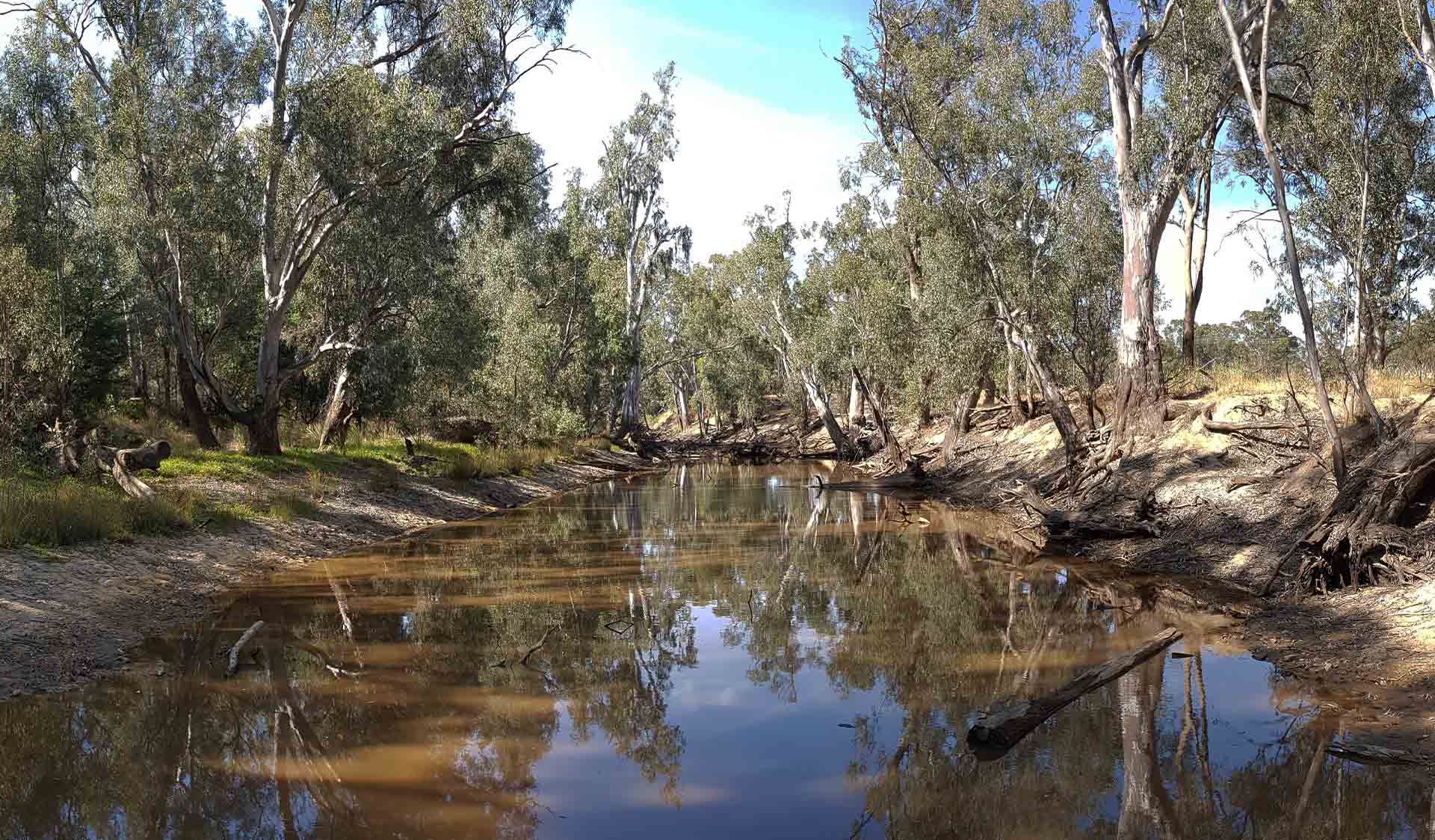 Boat, canoe, fish and swim at a variety of spots along the Ovens River.
Warby-Ovens National Park
This area is well known for its wildlife. Keep an eye out for:
Tours and adventure experiences in parks
One of the best ways you can get into nature is with a Licensed Tour Operator.

There are more than 400 Licensed Tour Operators across Victoria who are ready and waiting to help you experience and connect with Victoria's spectacular parks and waterways.

Discover more than 60 different types of nature-based experiences including hiking, mountain biking, boating, four-wheel driving, indigenous culture tours, birdwatching, surfing, diving and so much more.

Licensed Tour Operators know all the best places to go and will plan and prepare your visit to ensure you are safe and can enjoy your nature-based adventure to the fullest.
Find a Licensed Tour Operator
How to get there
Warby-Ovens National Park
Warby-Ovens National Park is 240km north east of Melbourne and 10km west of Wangaratta. It is best accessed from Wangaratta via Wangandary and Yarrawonga Roads.
When you're there
Download the Warby-Ovens National Park visitor guide for more information about the park and a map.
When to go
Escape from the heat of summer along the Ovens River. Enjoy swimming, fishing, canoeing, boating or camping. In summer, the waterfalls in the Warby Ranges dry up and the temperature can be uncomfortable for bushwalking. Avoid walking in the heat of the day, and carry plenty of water.
Need to know
Warby-Ovens National Park
Accessibility
Visiting a park can be more of a challenge for people with disabilities, however in Victoria there are a wide range of facilities to help people of all abilities enjoy our wonderful parks around the state.
Assistance dogs are welcome in Parks Victoria parks and reserves. Entry requirements apply for parks and reserves that are usually dog prohibited, such as national parks.
Change of Conditions
Nature being nature, sometimes conditions can change at short notice. It's a good idea to check this page ahead of your visit for any updates.
Notices Affecting Multiple Sites

Areas closed due to localised flooding

Due to the high volumes of flow, the Ovens River is currently in flood, the following tracks are closed in the Warby-Ovens National Park:




Hills Track, Wilsons Track, Boundary track, Frosts Crossing Track, Ovens Track, Nicklaus Track, Yellow Creek Track, Cameron's Track, South Track,

McLaughlin's Track,

Robinsons Bend Track and McQuade's Bend Track. Local staff will monitor river heights & track conditions and reopen tracks once it is safe to do so.

Notices Affecting Multiple Parks

Seasonal road closures 2023

Seasonal road closures apply to areas within and tracks bordering this park from 15 June 2023. See

MapshareVic

for locations of the closures. Visit the

seasonal road closures

page for more information
How we keep it special
In 2021, Warby-Ovens National Park became the first site in Victoria to be admitted to the International Union for the Conservation of Nature (IUCN) Green List of Protected and Conserved Areas.
It has been added to the Green List because of its outstanding natural values, including some of the best examples Box-Ironbark Forest and Riverine Forest and Woodlands in Victoria; world-class governance with input from Traditional Owners; contributions from an engaged local community; improved understanding and knowledge through citizen science; and conservation programs that keep the park healthy.
The IUCN Green List is the global standard for nature conservation, recognising the best-managed sites on the planet. Warby-Ovens National Park is only the fourth site in Australia to be admitted to the IUCN Green List.
The River Red Gum Parks Management Plan outlines the management of more than 100 parks and reserves covering more than 215000 ha along the Murray, Goulburn and Ovens river corridors between Wodonga and the South Australian border.
Expression of Interest
Warby-Ovens National Park Advisory Group
Parks Victoria is calling for members from the community to sit on the Warby-Ovens National Park Advisory Group, to provide advice on a range of strategic issues relating to the management of the national park.
Applicants with skills and experience in the areas of conservation, cultural heritage, natural resources, land management, tourism, recreation, education, and community service are encouraged to apply.
Please read the Draft Terms of Reference - Warby-Ovens National Park Advisory Group 2023-25 (PDF) and complete the online form by close of business Friday 10 March 2023. If you require more information to complete this form, please contact Parks Victoria at info@parks.vic.gov.au or call 13 1963 and a member of our staff will respond to assist you.