Located near Arthurs Seat Summit, Seawinds Gardens offers spectacular views across Port Phillip and the Mornington and Bellarine Peninsula's from the Bay and Northern Lookouts.
Explore the delightful exotic and indigenous gardens along a network of walking tracks, where hidden gems, such as sculptures by William Ricketts, reward the keen eye.
In Spring, enjoy the colour as the trees and shrubs begin to flower in late August. Summer provides a cooler environment than the surrounding coast at 305m above sea level. Deciduous trees delight in Autumn, and the bare birch and willow branches contrast against the pine in Winter.
The gardens are popular for picnics with tables, electric barbecues and toilets available adjacent to the car park. Disabled access is available to facilities and walking tracks.
The gardens at Seawinds were developed by Sir Thomas and Lady Travers from 1946. The Travers imported deciduous trees from their property in Parkville and purchase the William Ricketts sculptures from William Ricketts himself.
Things to do in the area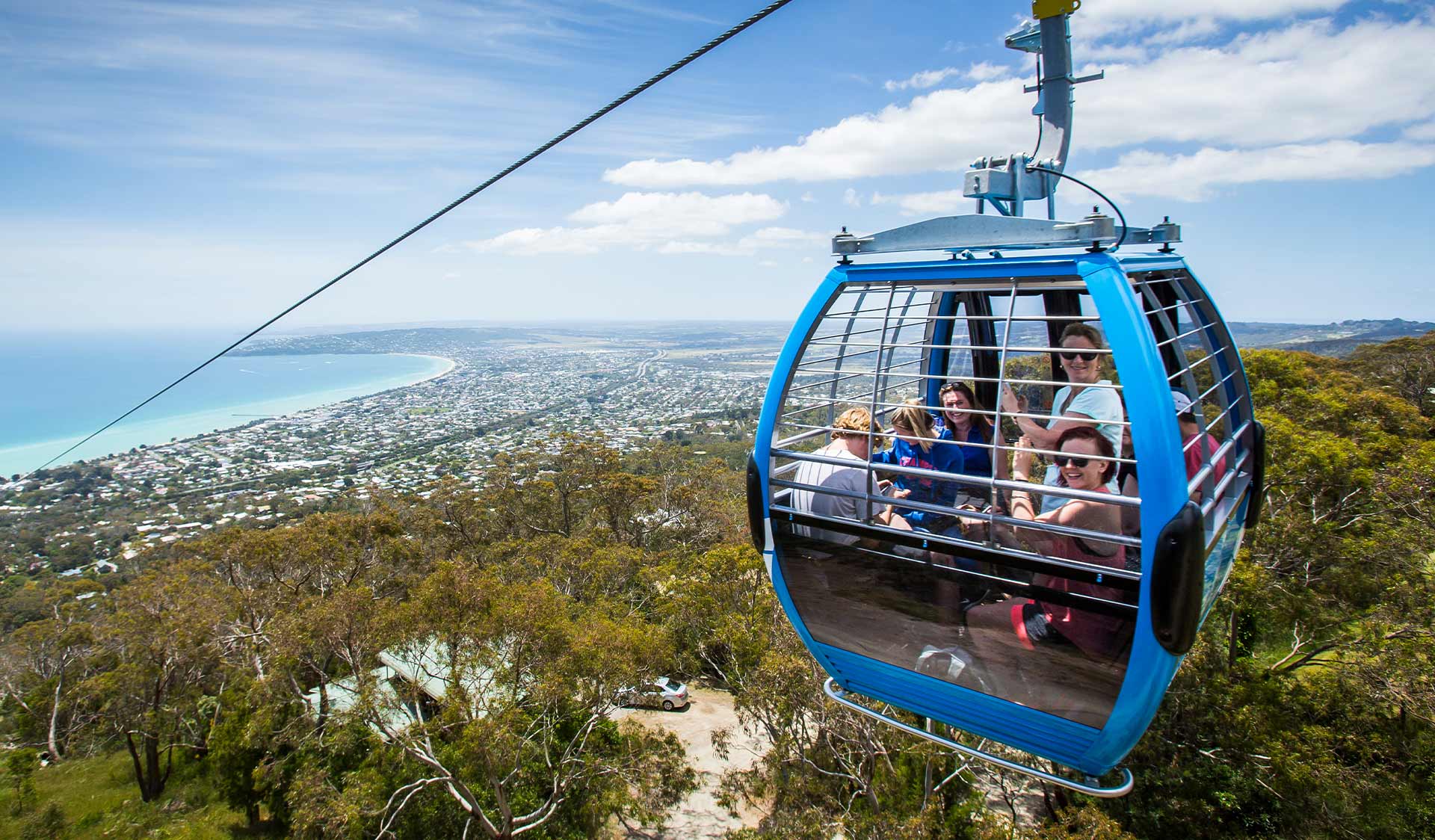 For a bird's-eye view over Port Phillip, climb aboard the all-weather Eagle, a state-of-the-art gondola which soars high above the trees. The Eagle caters to people of all abilities, the elderly and children. It is wheelchair and pram friendly. Food and coffee is available at the summit station.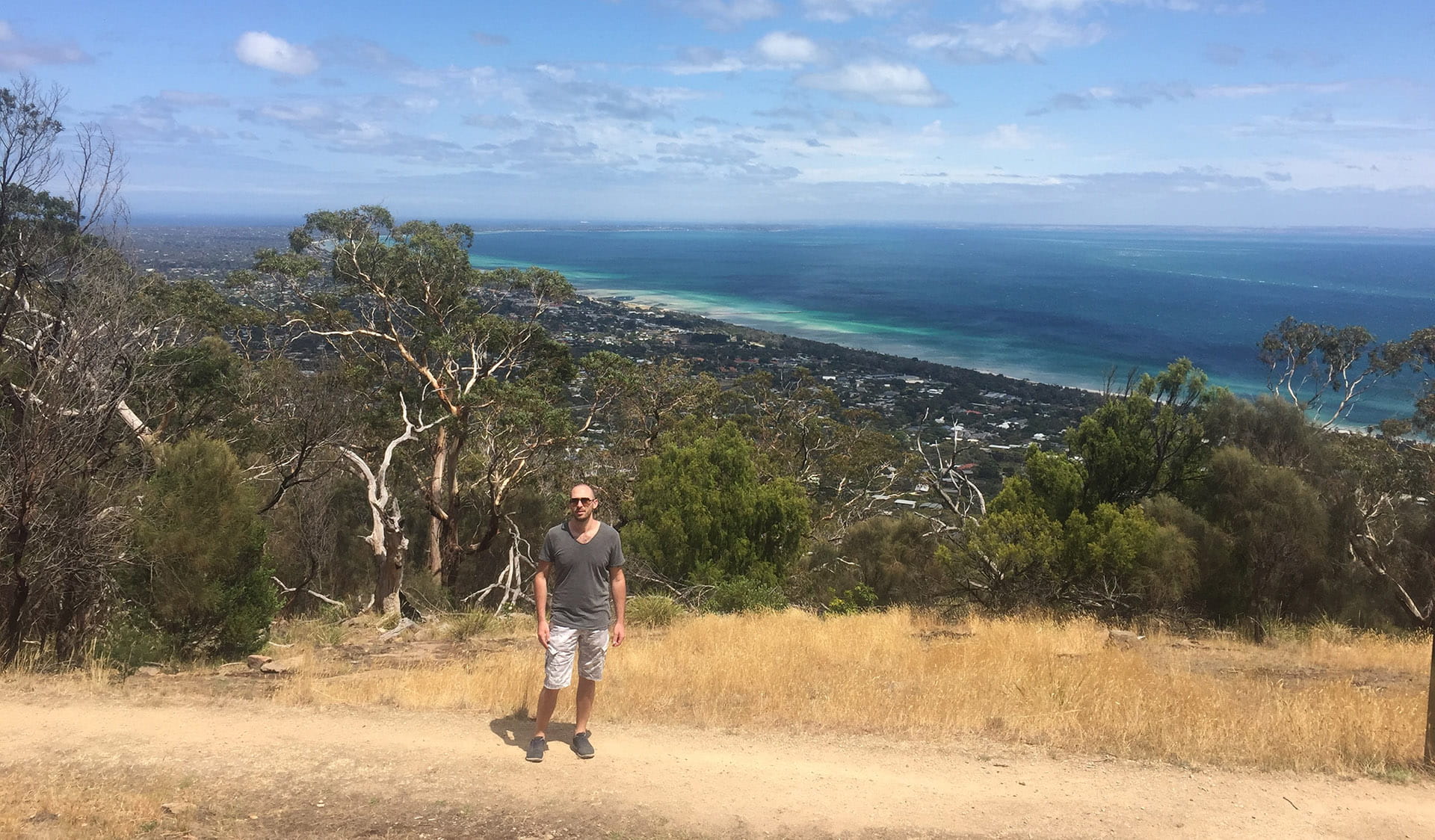 There are many walking tracks across Arthurs Seat State Park for visitors to explore and appreciate its wide variety of scenic views, natural features, and flora and fauna.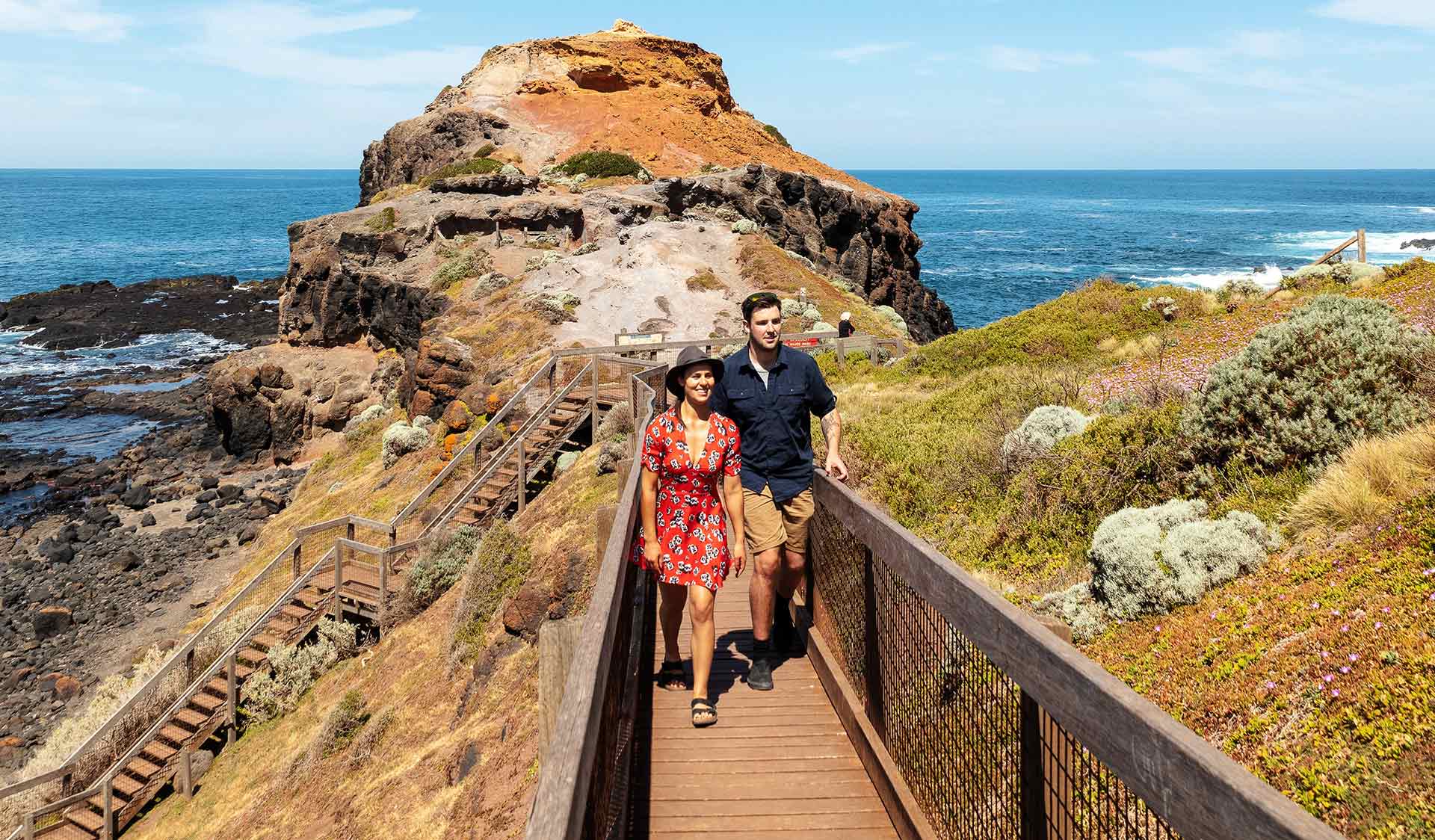 This narrow strip of coast and bushland offers a wonderful blend of natural scenery and fascinating historic features and is popular for swimming, walking, picnics and nature study, as well as surfing at ocean beaches like Portsea, Sorrento and Gunnamatta.
How to get there
Seawinds Gardens
Seawinds Gardens are located near Arthurs Seat Summit. Access is from Purves Road and Arthurs Seat Road, Arthurs Seat, and there are two carparks.
Facilities
Viewing Lookout - Fill Section
Accessibility
The public toilets at the gondola base station contain a Changing Places toilet, suitable for people with disablities and their carers. A key can obtained from the lower gondala office for access. Several areas in the Seawinds and Summit precinct are accessible for all abilities.
Visit our all abilities access page to find out about the wide range of facilities available to help people of all abilities enjoy our wonderful parks around the state.
Assistance dogs are welcome in Parks Victoria parks and reserves. Entry requirements apply for parks and reserves that are usually dog prohibited, such as national parks.
Nearby Events
No results
There are no results matching your criteria.
Need to know
Seawinds Gardens
Change of Conditions
Nature being nature, sometimes conditions can change at short notice. It's a good idea to check this page ahead of your visit for any updates.
Notices Affecting Multiple Sites

Stay safe this summer around waterfalls

It is not safe to swim under or near waterfalls. The pool at the base of a waterfall can be deep and very cold with the risk of hypothermia, and the force of the falling water can cause difficulties for even strong swimmers. Rocks around waterfalls are often wet and slippery so it is easy to slip and fall in the water or down a cliff, leading to serious injuries. Always heed warning signs and advice even if you are not planning to go in the water and be aware of changing weather conditions. Stay behind safety barriers around waterfalls –they are there to keep you safe.