Explore
Banksia Bluff Cabins
If you prefer comfort over camping, stay in the self-contained timber cabins at Banskia Bluff, Cape Conran. Surrounded by banksia woodland brimming with colourful birds and only metres from the wild ocean, consider yourself set for your next East Gippsland escape.
Please read the below cabin and lodge information prior to booking your stay.
Book now
Banksia Bluff Cabins are nestled within the the coastal landscape, a short walk to the pristine beaches of Cape Conran Coastal Park. The basic timber cabins have been constructed from locally-sourced timber and offer family and small group accommodation designed for a comfortable stay.
The cabins accommodate either seven or eight people, and Olive-Berry Lodge accommodates a maximum of 15 people. All cabins are open plan and feature a rustic kitchen with basic cooking facilities, wood-fired heating (firewood provided), an upstairs loft accessible by ladder, toilets and shower. Bring your own pillows, sleeping gear, towels and tea towels. A communal laundry nearby allows for easy washing. Outdoors enjoy a campfire in the fire-ring provided, or gather at the shared electric barbeque.

During your stay, explore the wonderful experiences on offer at Cape Conran - from the excellent fishing opportunities at West Cape to the Cape Conran Nature Trail which highlights the unique coastal environments found throughout this wonderful park.
Things to do in the area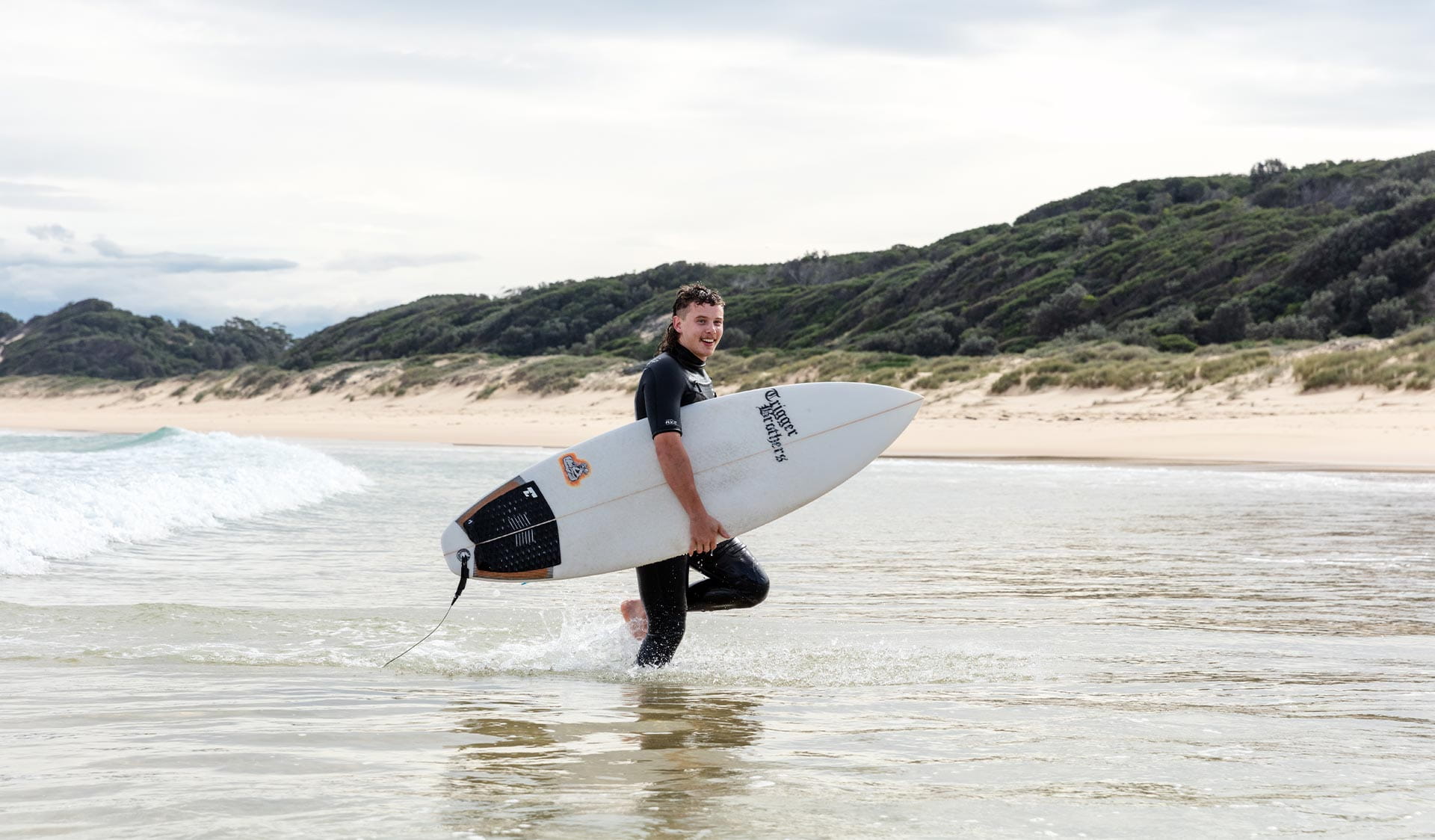 East Cape Beach
East Cape is a good spot for a picnic offering gas barbecues and picnic tables. There are also a number of walks from the visitor area.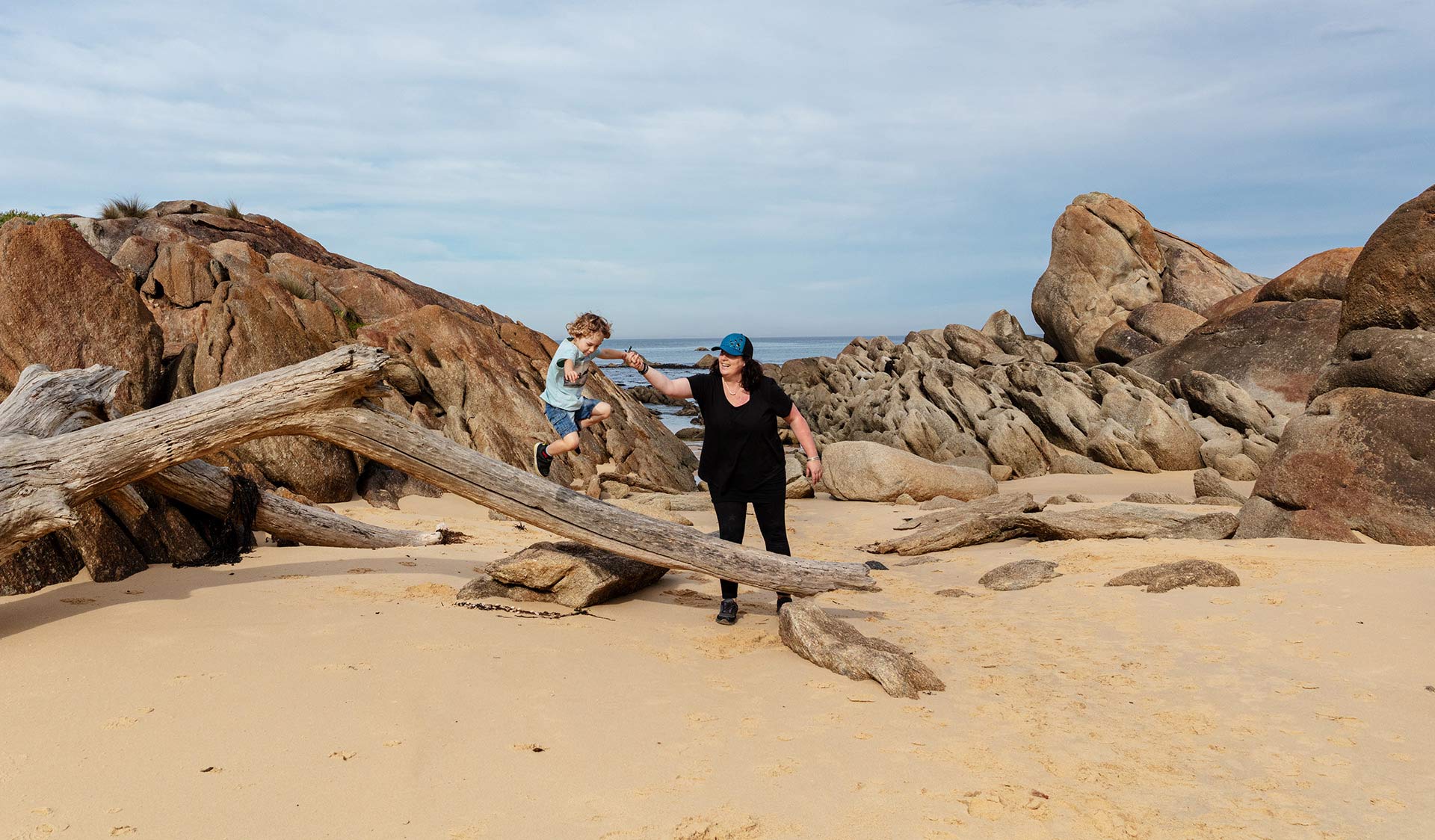 This is a small, remote campground that is best suited to walkers or those hiking the Wilderness Coast Walk. It has easy access via a sandy track over the dunes to the beach.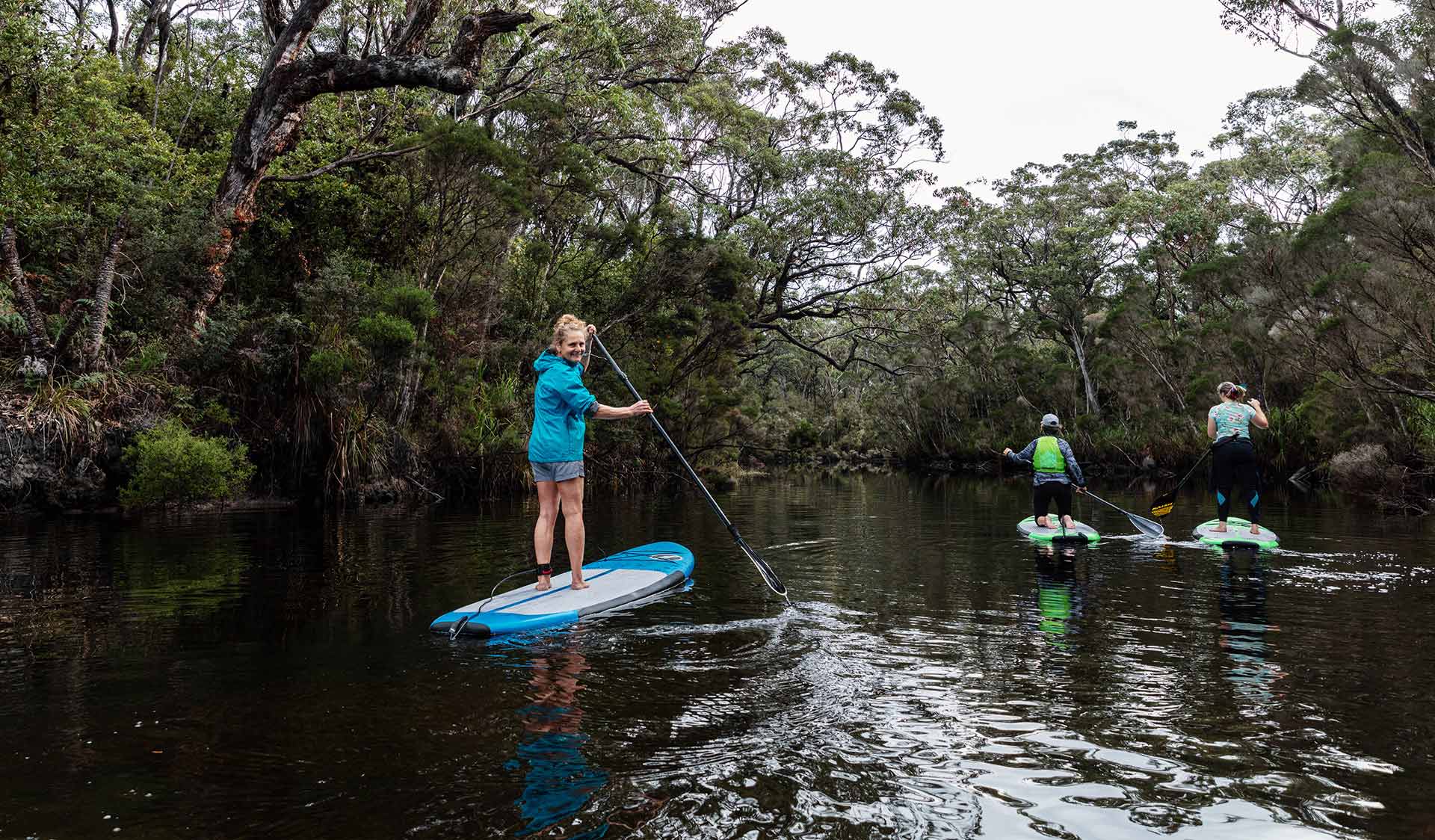 Pearl Point
Pearl Point features spectacular sedimentary rock formations, rolling sand dunes and an abundance of seabirds and sea life. It is a popular spot for surf fishing. Pearl Point Campground has easy access to Pearl Point Beach via stairs.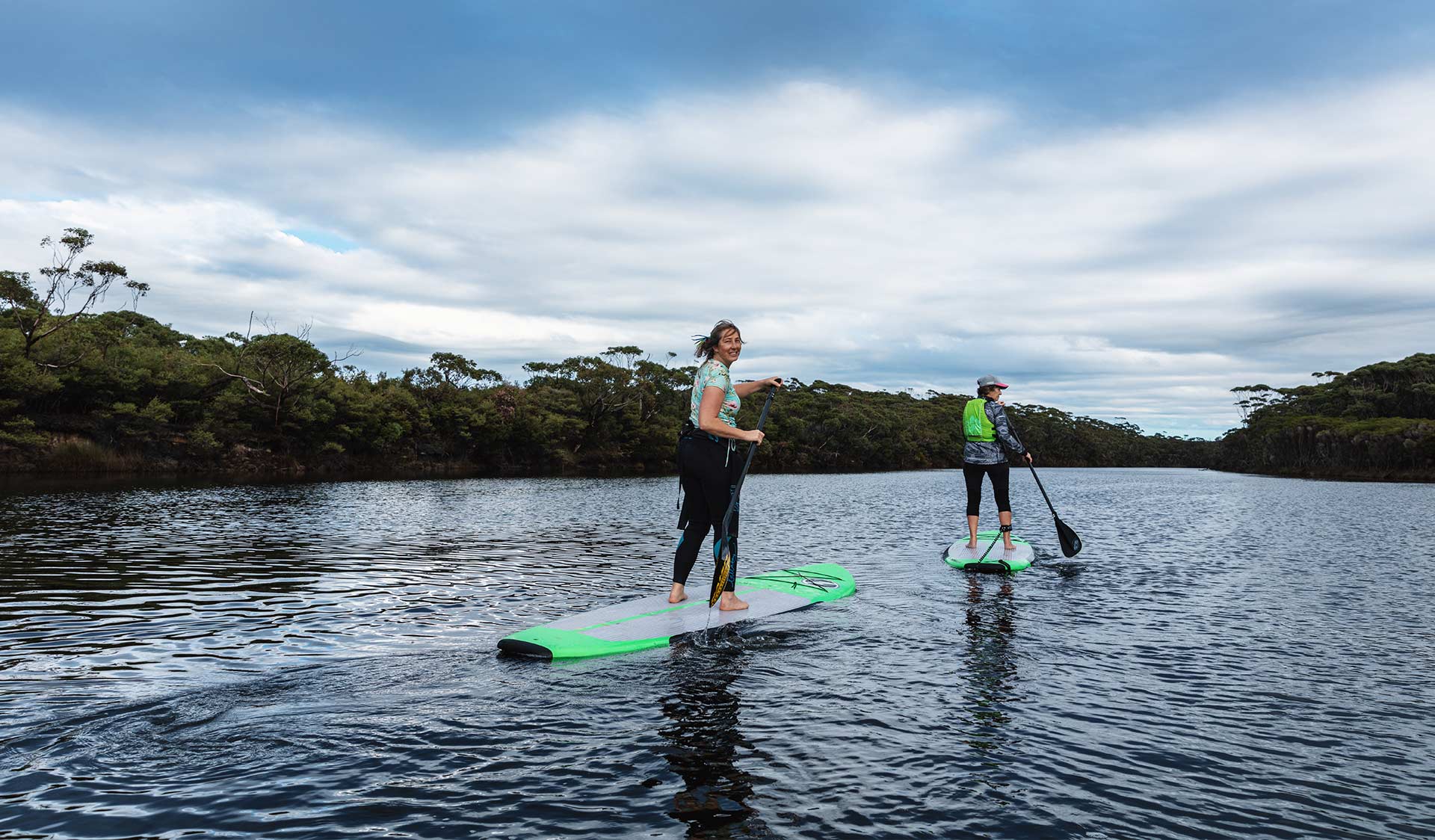 Yeerung Gorge - a jewel on the Cape - is a surprising landform that harbours some unusual vegetation associations and contains several deep dark rock pools fed by the babbling East Yeerung River.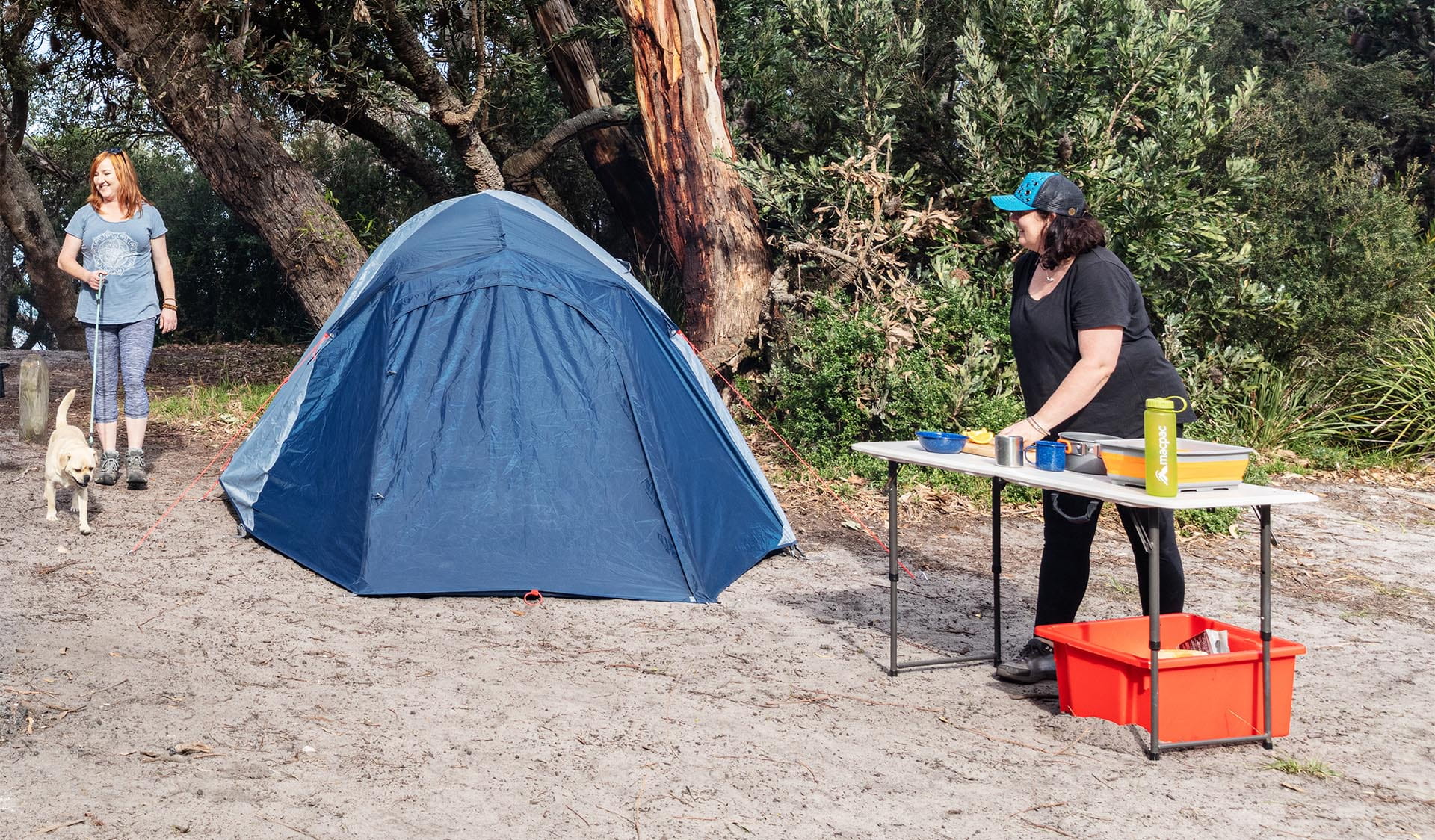 Banksia Bluff is a tranquil wooded campground where the peace is only broken by the dawn chorus and waves crashing. Set up camp among gum and banksia woodland and relax by the campfire. Camp with your dog on select sites.
How to get there
Banksia Bluff Cabins
Cape Conran Coastal Park is approximately 5-hours drive east of Melbourne. To access Banksia Bluff Campground, follow the Princes Highway East before turning onto Marlo Road at Orbost. At Marlo, turn onto Marlo-Conran Road which leads directly to Banksia Bluff Campground.
When you're there
Cape Conran Coastal Park marks the beginning of the wilderness coast and hides some of the most-intact natural environments in Victoria. Download the Cape Conran Coastal Park to get the most out of your visit.
Cabin and lodge information
Check in from 2.00pm, check out 10.00am
The rangers' office is open until 4pm. Arrival after dark is not recommended. There is no public lighting, and locating your cabin in the dark can be difficult. If arriving after dark, please bring a torch.
Linen, bedding and towels
Linen is not available for hire. Please bring your own linen, pillows, blankets, towels and tea towels.
Water
Potable water is not supplied to the accommodation, and the bore and tank water is not suitable for consumption. A complimentary 15L supply of drinking water will be supplied.
General supplies
There is no shop at Banksia Bluff. The rangers' office has limited supply of ice for sale. Nearby Marlo (17km) has fuel and basic supplies. Orbost (34km) has fuel, supermarket, chemist and medical services.
Dogs
Dogs and other pets are not allowed in the Banksia Bluff Cabins precinct.
Bookings for peak periods
Advance online bookings apply for the summer school holiday period. Further information, including release dates, is available on the Ballots and peak season bookings page.
When to go
The unspoilt beaches of Cape Conran married with the warmer weather of summer makes for perfect beachcombing conditions.

Just off the coast of Cape Conran Coastal Park, Beware Reef Marine Sanctuary hides some over 1000 fish species, three shipwrecks and colourful underwater ecosystems. Experienced divers, head to Beware Reef to see this unique underwater world for yourself.
Camping & accommodation
If you prefer comfort over camping, stay in the self-contained timber cabins at Banksia Bluff, Cape Conran. Surrounded by banksia woodland brimming with colourful birds and only metres from the wild ocean, consider yourself set for your next East Gippsland escape.
Check availability
Need to know
Banksia Bluff Cabins
Accessibility
Visiting a park can be more of a challenge for people with disabilities, however in Victoria there are a wide range of facilities to help people of all abilities enjoy our wonderful parks around the state.
Change of Conditions
Nature being nature, sometimes conditions can change at short notice. It's a good idea to check this page ahead of your visit for any updates.
Notices Affecting Multiple Sites

Nature Trail - Cowrie bay carpark to Joiners Channel section CLOSED

Due to high rainfall during 2021/22, the Joiners Channel to Cowrie Bay section of the

Cape Conran Nature Trail

has been inundated by a natural spring and is currently impassable. The Section of trail between Cowrie Bay and Sailors Grave remains open.

Banksia Bluff Accommodation Bookings

Banksia Bluff Accommodation is currently closed, with new accommodation under planning and construction.

Information on future bookings for the new accommodation and Olive-Berry Lodge is yet to be released.

Banksia Bluff Campground remains open for bookings.
Similar Experiences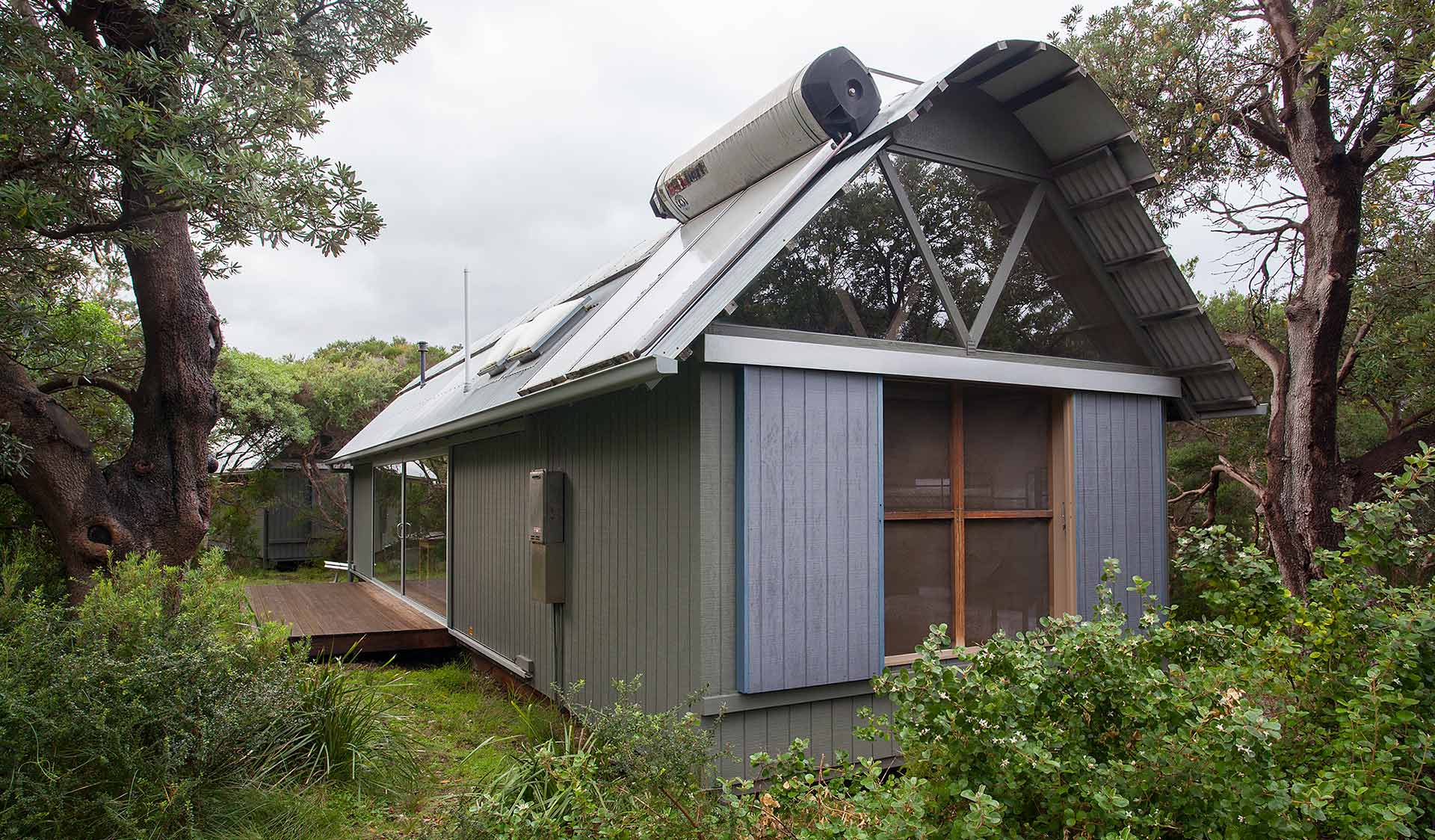 Tidal River offers self-contained cabins, units, huts, group lodges and Wilderness Retreats.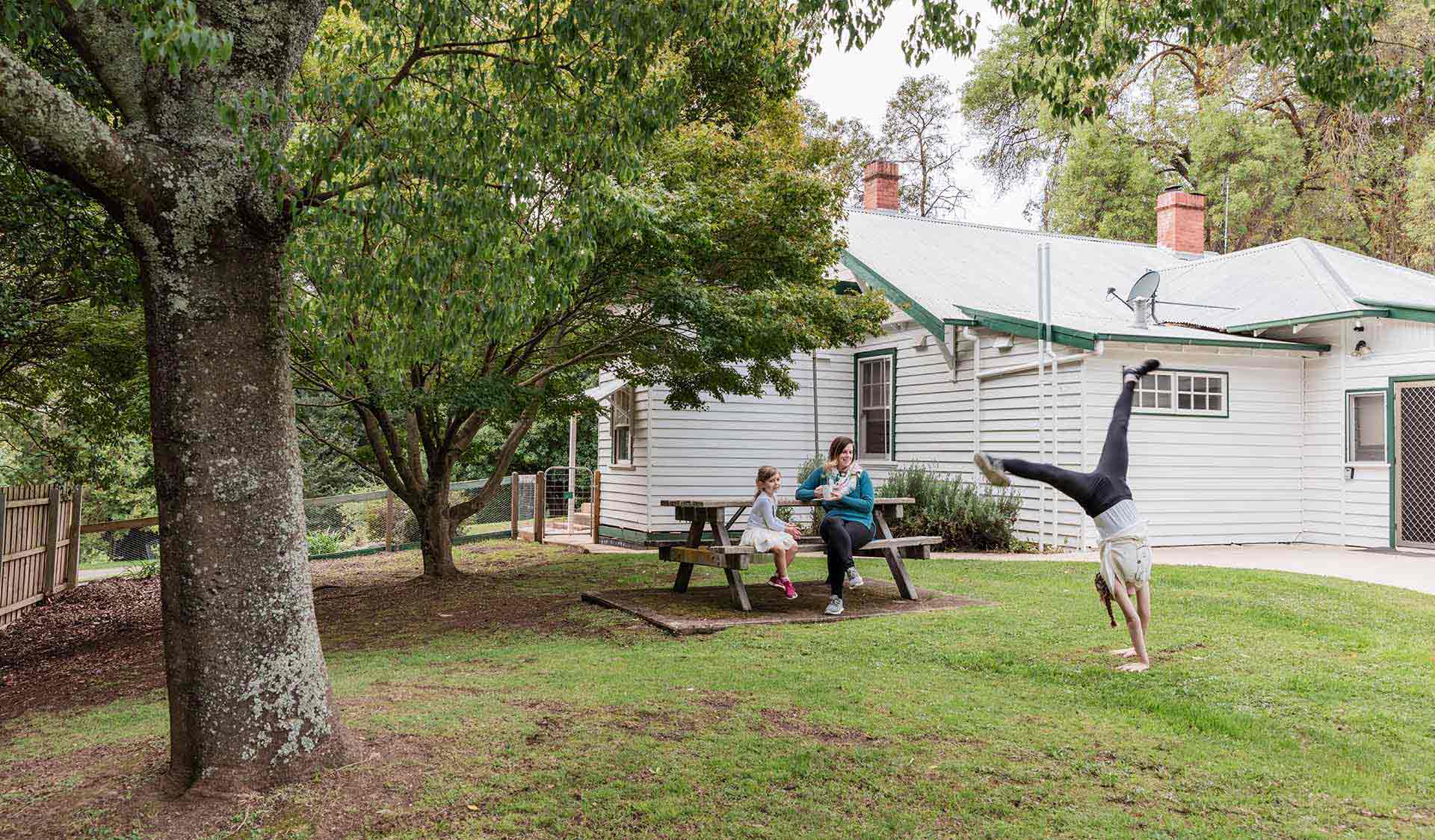 Caves House is a fully self contained house which can sleep up to eight people. There are three bedrooms with a queen bed in each room and an ante room with two single beds. Enjoy a covered front deck with river views and an outdoor BBQ and fire.