Explore
Great South West Walk Camping
The Great South West Walk is an epic showcase of the natural beauty of far west Victoria. Meander through tranquil forests of the Cobboboonee, enter the limestone gorge of the Glenelg River and the long, lonely coast of Discovery Bay. Hike the epic 250 kilometres in one go or sample chunks of it as part of a day walk.
Book now
The Great South West Walk winds through the diverse landscapes of Lower Glenelg National Park, Discovery Bay Coastal Park, Cobboboonee National Park and Cape Nelson State Park. Starting from the township of Portland in south west Victoria, the walk takes you on an unforgettable journey across rugged cliffs carved by the Southern Ocean, over remote beaches, past ancient, pristine lakes and through majestic, tall forest.

The walk is maintained through a partnership between volunteers from Friends of the Great South West Walk and Parks Victoria.

Memorable features include the highest seacliffs in Victoria, blowholes, Petrified Forest, and seal colony at Cape Bridgwater, historic Cape Nelson Lighthouse, Princess Margaret Rose Caves, Aboriginal heritage places and the beautiful seaside village of Nelson, where the Glenelg River meets the sea. Along the way you'll discover a diverse variety of plants and wildlife such as koalas, kangaroos, Blue and Southern Right Whales, and a huge variety of native birds, including the Australasian Gannet.

The Great South West Walk can be explored through shorter or overnight hikes, or the more adventurous can tackle the entire 250 kilometre, 12-day circular walk. If you prefer to return to a comfortable bed in the evening, there are many easily accessible, short loop walks from many locations that are part of this trail. Either way, you are destined to experience some of Australia's most beautiful natural scenery and wildlife.

There are also many other opportunities to engage in other activities, such as canoe journeys along the Glenelg River, along this walk.

Prepare and plan for your walk by booking your campsite before you arrive.
Find out more information about the Great South West Walk at greatsouthwestwalk.com
Things to do in the area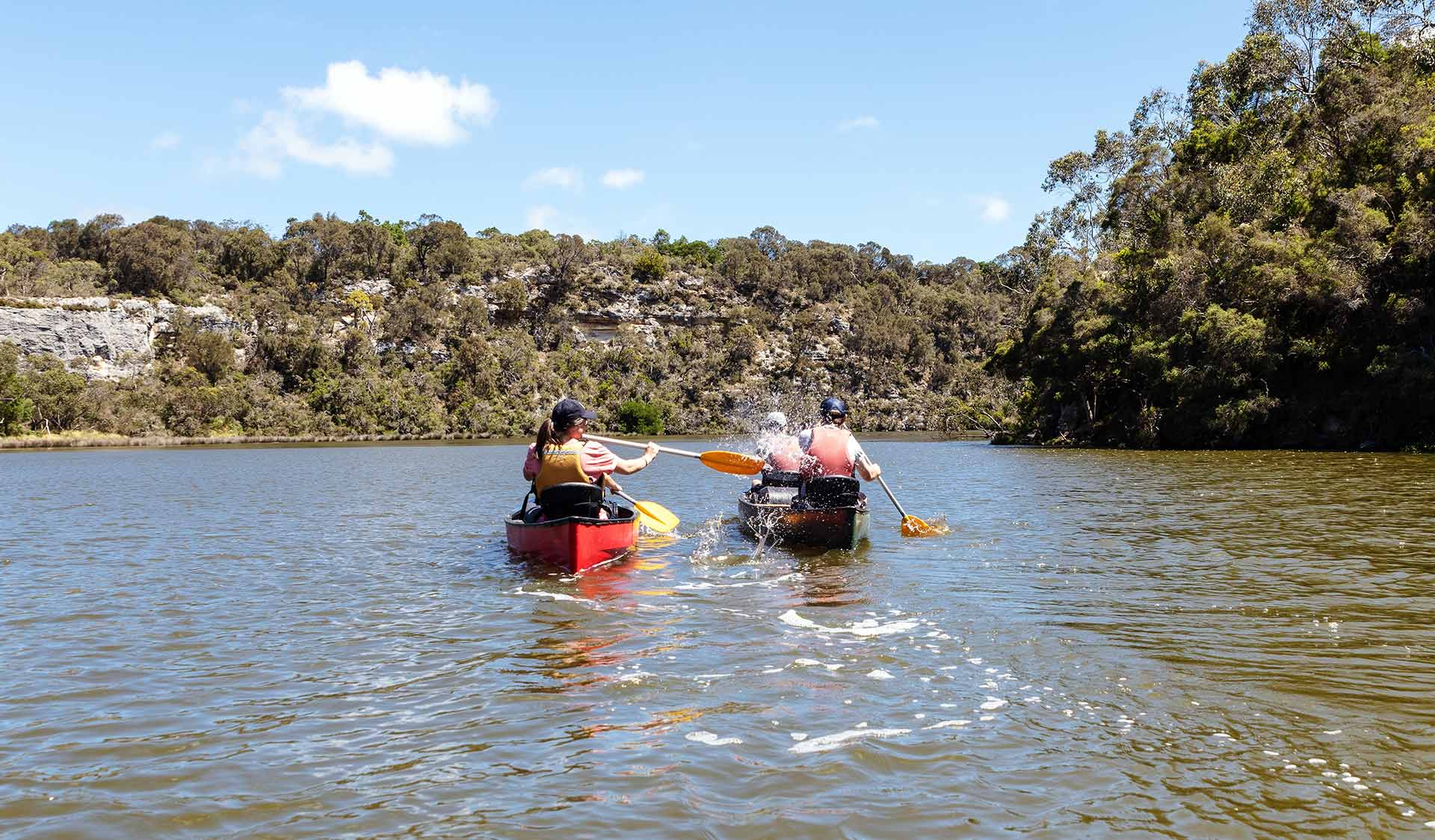 The Glenelg River offers excellent opportunities for flat water canoeing over the 75kms from Dartmoor to its mouth near Nelson. For much of its distance the river flows through the Lower Glenelg National Park, enabling enthusiasts to observe wildlife in its natural environment.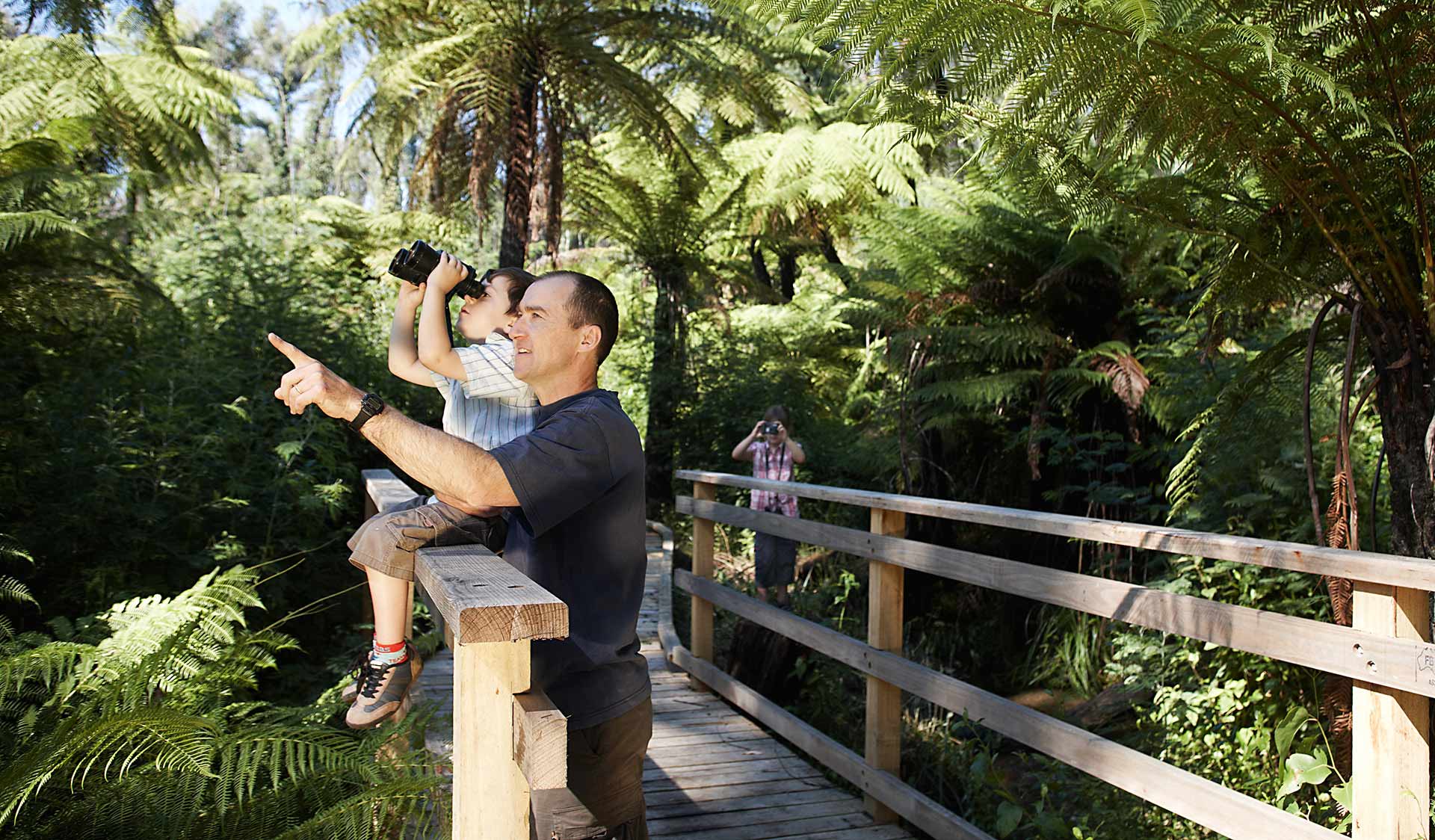 From bushland to wetlands and everything in between, parks provide habitat to an abundance of common and rare bird species. Go for a wander and see how many you can spot.
In quiet lakes and gently flowing rivers, in the pounding surf or in the depths beneath your boat – the waters of Victoria's parks and reserves offer some prize catches.
How to get there
Great South West Walk Camping
The Great South West Walk commences and finishes at the Portland Maritime Discovery and Visitor Information Centre in south-west Victoria. Portland is 350km from Melbourne and 540km from Adelaide.
When you're there
Visit the Friends website at www.greatsouthwestwalk.com to plan your walk and download maps and itineraries. This site also provides information on where to stay and useful information about natural features and wildlife and plants that you may see along the way.

The Friends of the Great South West Walk offer the helpful service of a walker liaison co-ordinator who can provide advice during planning for your walk and prior to your arrival.

Toilets are provided at campgrounds and tank water is available during the wetter months. Water must be treated before being used.

At each campground there is only one shelter and table so these facilities must be shared between campers.

Campfires are permitted in the fireplaces provided at each location except Mallee Camp which is a fuel stove only location. No fires (including fuel stoves) are permitted on days of Total Fire Ban or high fire danger. Only one fireplace is provided at each location so it must be shared between campers. Minimum amounts of fallen, dry firewood can be collected but fuel stoves are preferred at all locations.
Need to know
Great South West Walk Camping
Accessibility
Visiting a park can be more of a challenge for people with disabilities, however in Victoria there are a wide range of facilities to help people of all abilities enjoy our wonderful parks around the state.
Be prepared and stay safe
Lower Glenelg National Park is in the South West fire district. Bushfires can occur during the warmer months. It is your responsibility to check current and forecast weather conditions. Campfires cannot be lit on days of Total Fire Ban, however gas cookers can be used for preparing food.
Check the Fire Danger Rating and for days of Total Fire Ban at emergency.vic.gov.au, on the Vic Emergency App or call the Vic Emergency Hotline 1800 226 226.
Change of Conditions
Nature being nature, sometimes conditions can change at short notice. It's a good idea to check this page ahead of your visit for any updates.
Notices Affecting Multiple Sites

Cape Nelson Lighthouse temporarily closed

Cape Nelson Lighthouse will temporarily close from Monday 14 November until further notice to enable refurbishment works of the Lighthouse station. Please note the accommodation and café will remain open for trading during this period, and a new access route has been implemented for the Great Southwest Walk through the Reserve and State Park to allow access to Isabella's Café. Additional wayfinding has been installed and the track assessed to ensure public safety.

Lower Glenelg National Park

Campground closures to allow the upgrade of facilities.

We have exciting news! During what is traditionally a quieter time in our park, will be upgrading some facilities. This will include infrastructure improvements such as campsites, toilet blocks and floating pontoons to make Lower Glenelg National Park more accessible for more people. The affected sites include Forest Camp South, Battersbys and Wilson Hall, these sites will be closed from May to August to allow these upgrades to occur.




Princess Margaret Rose Cave and Princess Margaret Rose campground closed for infrastructure repair and upgrades.

Princess Margaret Rose Cave and Princess Margaret Rose Cave campground will be closed until further notice to accommodate infrastructure repair works. This includes access via vehicle or boat on the Glenelg River. Camping is not permitted on the site or in the picnic area.

The toilets, picnic area and walking tracks in the remain open.

Discovery Bay Coastal Park

Lifejackets Required For Rock Fishers from March 1, 2022

A two-year trial of new laws

that require rock fishers to wear a lifejacket at high-risk locations will commence on

1 March 2022

.

For

Discovery Bay Coastal Park this includes:

Rock platform near blowholes carpark at Cape Bridgewater

Fines apply if you don't wear a lifejacket at these sites.
Similar Experiences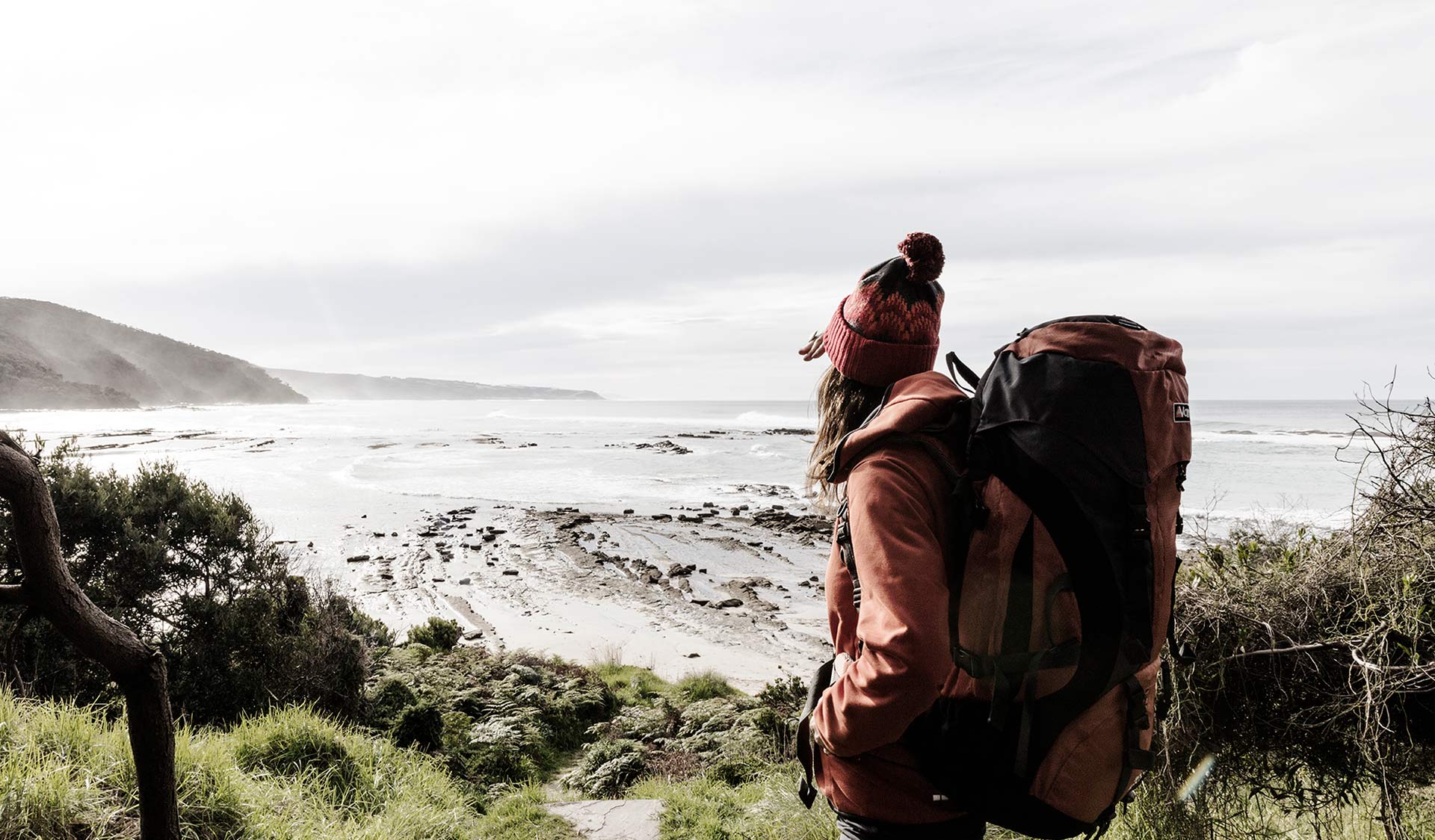 The Great Ocean Walk extends just over 100km between Apollo Bay and the Twelve Apostles near Princetown. The spectacular walk weaves its way through tall forests, coastal heathlands, wild rocky shores, river estuaries and windswept cliff-tops presenting amazing views.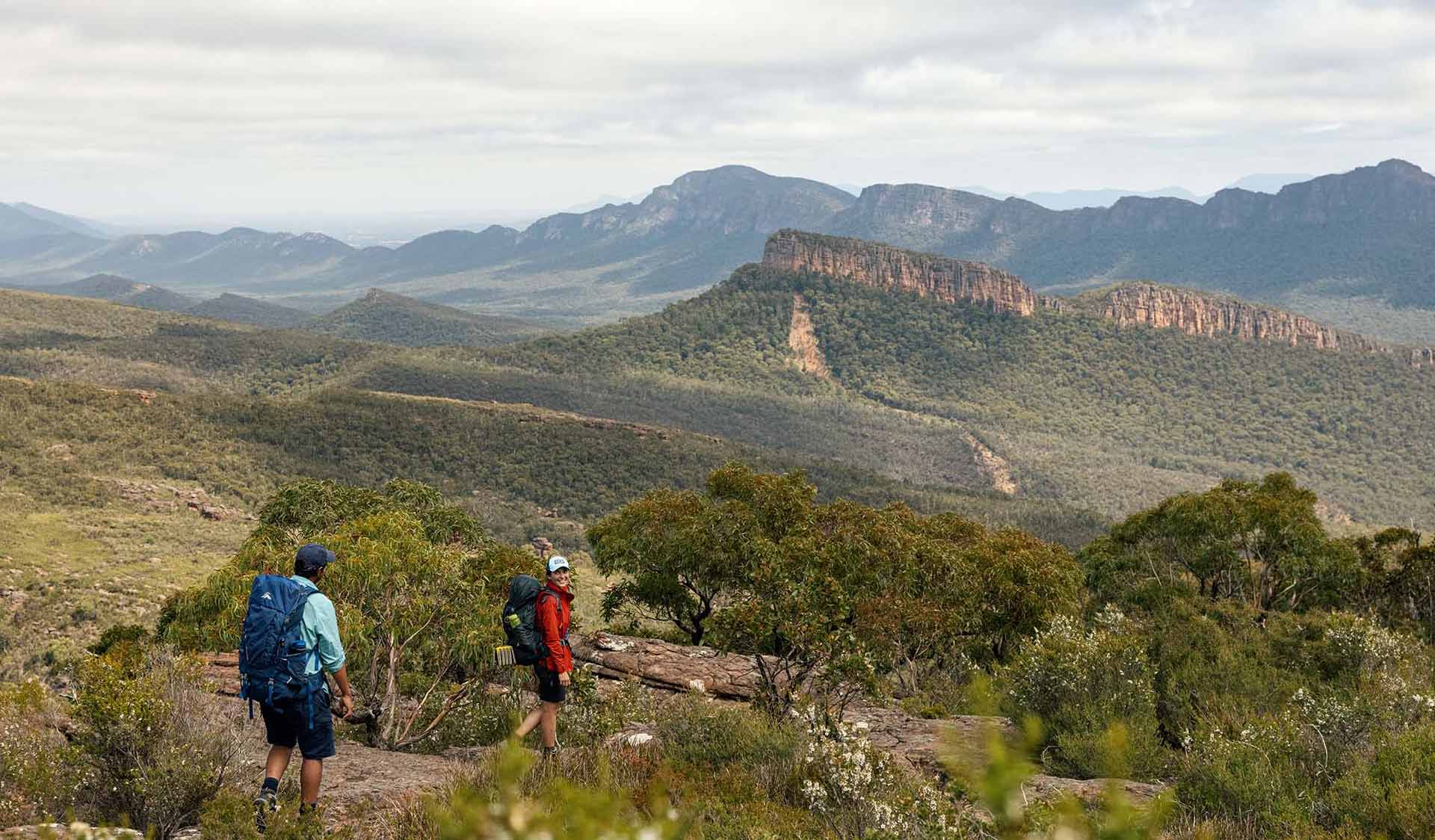 The Grampians Peaks Trail (160km) is a world-class 13-day hiking experience from Mt Zero in the north, through Halls Gap and finishing at Dunkeld. It can also be completed in shorter sections.