Explore
Wilsons Promontory Lightstation
Perched on a small peninsula jutting out into the wild seas of Bass Strait, the Wilsons Promontory Lighthouse and its historic residences are the southernmost settlement on the Australian mainland. Adding to its remote appeal, the lightstation is only accessible by foot, along the Southern Prom Circuit Hikes.
Book now
Built in 1859 from local granite, the Wilsons Promontory Lightstation is a perfect place to witness the Prom's rugged and spectacular coastal environment while staying in the comfort of the historic cottages next to the lightstation.



Begin your adventure from the Telegraph Saddle Carpark and climb through eucalypt forest and sandy, coastal tee-tree scrub to reach the lightstation. Or opt for the coastal route and traverse the granite strewn landscapes on your way to Oberon Bay, before cutting inland and heading towards the lightstation.

In the 1800s supplies were delivered to the lighthouse by ship every six months and there was no communication with the outside world. Families, often with children, had the lonely but vital task of keeping the light burning, saving both ships and lives. Today, visitors can taste a little of the lighthouse keeper lifestyle by staying in cottages next to the lighthouse. The cottages are available for individual and group bookings for one or two nights.

The three bookable cottages offer everything you need for a comfortable stay, including a fully equipped shared kitchen with an oven, hotplates, microwave, fridge, cooking utensils, crockery and cutlery.
How to get there
Wilsons Promontory Lightstation
Wilsons Promontory Lightstation is only accessible on foot. To reach the lightstation, visitors must hike from either Tidal River and via Oberon Bay or from the Telegraph Saddle Carpark. Visitors booked in on any of the overnight hikes at Wilsons Promontory National Park must sign-in at the Tidal River Visitor Centre before setting out.

When you're there
Walk down to South Point the southernmost point of the Australian mainland. From here are group of islands and the closest at about 10km, Rodondo Island which as it turns out is actually in Tasmanian waters. So you can very definitely see Tasmania from the tip!
Need to know
Wilsons Promontory Lightstation
Be prepared
Start your walk at least six hours prior to sunset. It is essential that all hikers arrive before dark.
The walk to the Lightstation is 19.1 km (one way) from Telegraph Saddle car park or 23.8 km (one way) from Tidal River via Oberon Bay.
Think long and hard about what you are capable of doing before you book accommodation at the Lightstation.
Try a practice walk of the same length along an undulating bush track whilst carrying a backpack to gauge your ability to walk this distance.
Carry sufficient drinking water for your walk.
Wear sturdy walking boots and carry a sun hat, sun screen and waterproof clothing.
Check the latest weather forecast.
Mobile Phone coverage cannot be relied upon.
Wilsons Promontory National Park will close on days of declared Catastrophic Fire Danger for the West & South Gippsland Total Fire Ban District.
A maximum two night stay applies to Lightstation accommodation.
You must check-in at the Visitor Centre at Tidal River prior to departure.
Check-in time is between 2.00 pm and 5.00 pm and check-out time is 10.00 am.
The cottages must be left in a clean and tidy condition.
Bring your own sleeping bag.
Alternatively, you can pre-book and pay for a doona through the Visitor Centre prior to arrival but you must bring your own sheets.
Pillows and pillowcases are provided.
You must supply your own towel, food and drinks. Carry lightweight food and remove excess packaging before you depart.
For the enjoyment of others the maximum group size is 12 people.
Supplying and servicing the Lightstation
Due to the remote location and lack of vehicle access, the cost of supplying and servicing the Lightstation is not only considered in dollar terms but also in labour, time and resources.
A helicopter carries supplies to the Lightstation and carries out rubbish and other materials every six months. Some supplies can be taken out by boat however like the helicopter supply, this is totally weather dependent.
A diesel generator provides electricity for the Lightstation. Please help save power – turn off lights when not in use.
Gas bottles are the bulkiest and most costly resource transported to the Lightstation. Wear a jumper before using the heater. Please turn heaters off when not in use.
Hard rubbish from the Lightstation has to be removed by helicopter. Please take your rubbish away for recycling and disposal. "Carry out what you carry in".
Organic waste (food scraps) can be placed in the compost bin, reducing the volume of waste to be taken away.
Carry water with you while hiking to the Lightstation. Water is available when you arrive at the Lightstation. Please use water wisely during your stay – short showers help.
Change of Conditions
Nature being nature, sometimes conditions can change at short notice. It's a good idea to check this page ahead of your visit for any updates.
Notices Affecting Multiple Sites

Little Oberon Bay Walking Track (Norman Point to Oberon Bay) Closed

Little Oberon Walking Track is closed between Norman Point and Oberon Bay until further notice due to significant erosion to the track.

Oberon Bay Campsite is only accessible via Telegraph Saddle Walking Track until further notice.

Stockyard Campground Closed

Stockyard Campground closed to campers. Bookings for camping at Tidal River can be made online.

Sealers Cove Walking Track closed until further notice

Wilsons Promontory National Park experienced widespread damage due to several flood and storm events in 2021. This significantly damaged many tracks including the Sealers Cove Boardwalk. A detailed engineering assessment found that the entire two kilometres of the Sealers Cove Boardwalk will need to be replaced. Planning is underway for this work, including costing the work to secure funding. Due to the extent of the damage, and complexity of the work required, Sealers Cove Walking Track will be temporarily closed.

Access to Sealers Cove is still achievable via Refuge Cove, which is a 25km hike from Telegraph Saddle.

Notices Affecting Multiple Parks

Ground shooting operations targeting deer

Ground shooting operations targeting deer will be undertaken in these Parks from December 2022 to June 2023.

Some access restrictions may apply. Please observe local signage.




Alpine National Park (Bogong High Plains, Mount Bogong, Dinner Plain, Dargo High Plains, Foothills and Southern Alps)

Buchan Caves Reserve

Burrowa-Pine Mountain

Cape Conran Coastal Park

Cabbage Tree Creek Flora Reserve

Errinundra National Park

Howitt-Wellington Plains

Lake Tyers State Park

Mount Baw Baw National Park

Mount Buffalo National Park

Mount Mittamatite Regional Park

Mount Mitta Mitta Flora Reserve

Mount Lawson State Park

Mount Granya State Park

Mountain Creek Education Area

Pheasant Creek Flora Reserve

Wabba Wilderness Park

Wilsons Promontory National Park
Similar Experiences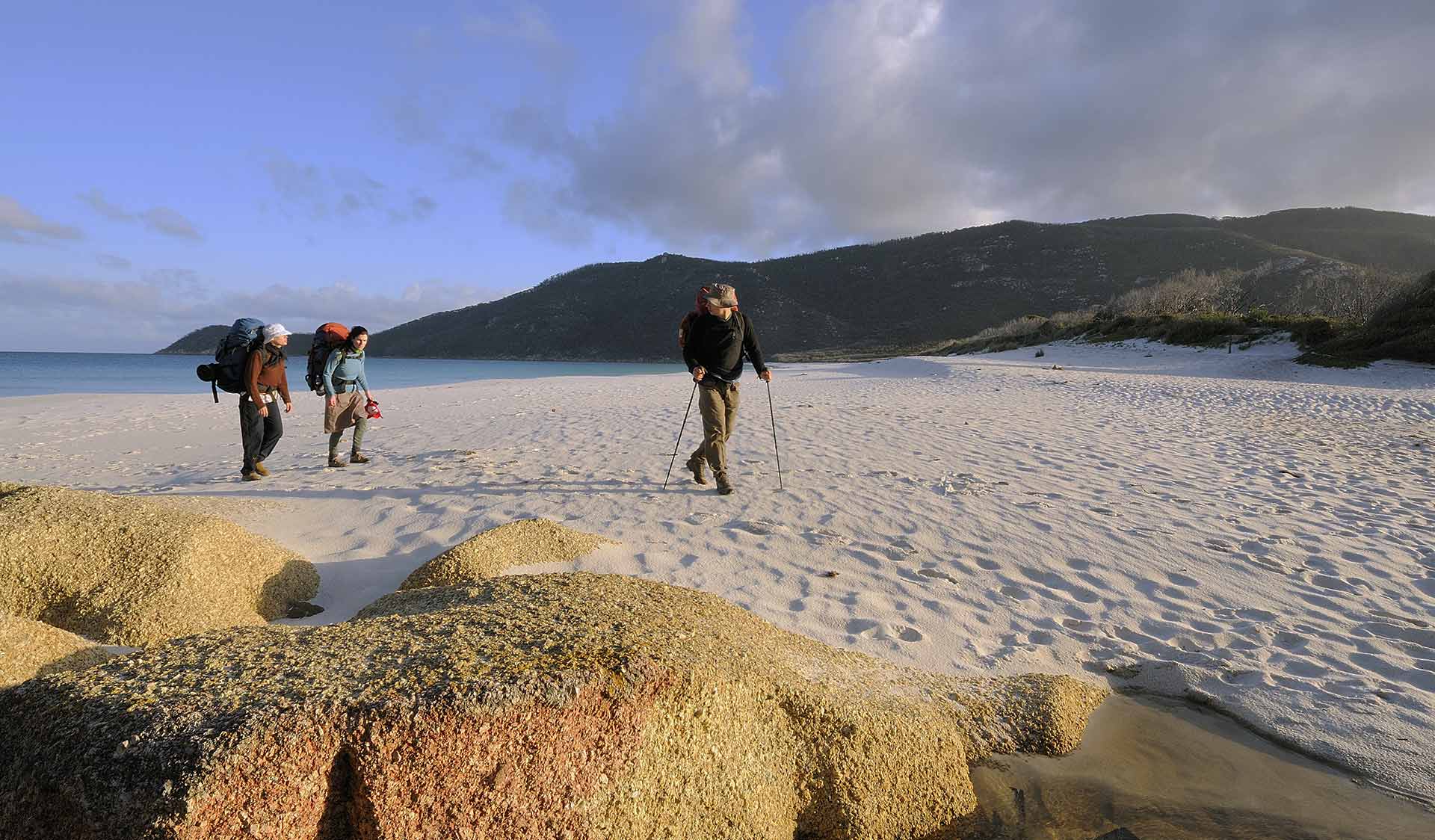 Up for more of a challenge? Try the Northern Circuit hiking and camping through the park.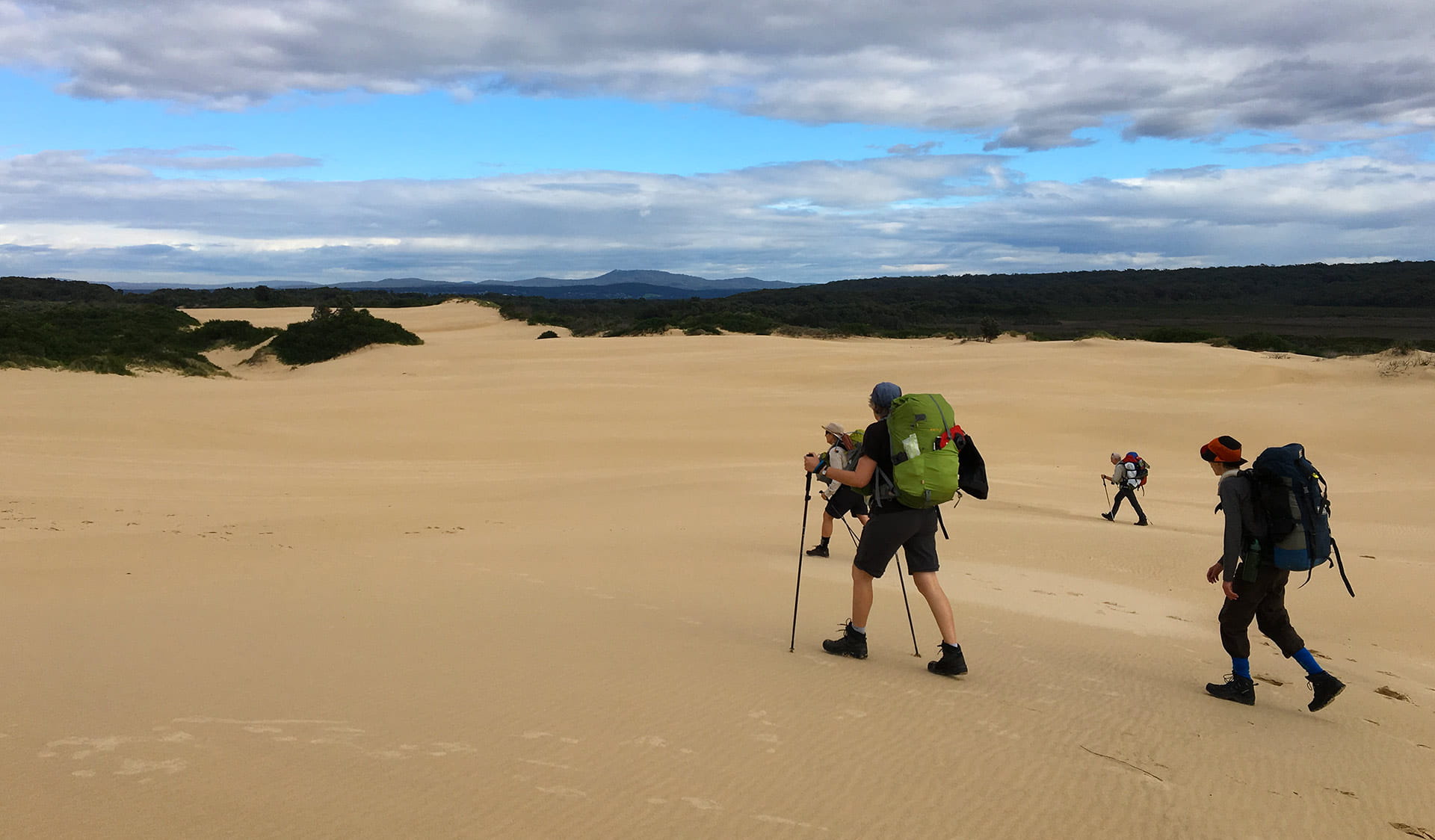 The Wilderness Coast Walk extends 100km from the eastern shores of Sydenham Inlet in Croajingolong National Park, to Wonboyn in the Nadgee Nature Reserve, New South Wales. This spot boasts a beautiful scenic walk along bright sanded beaches.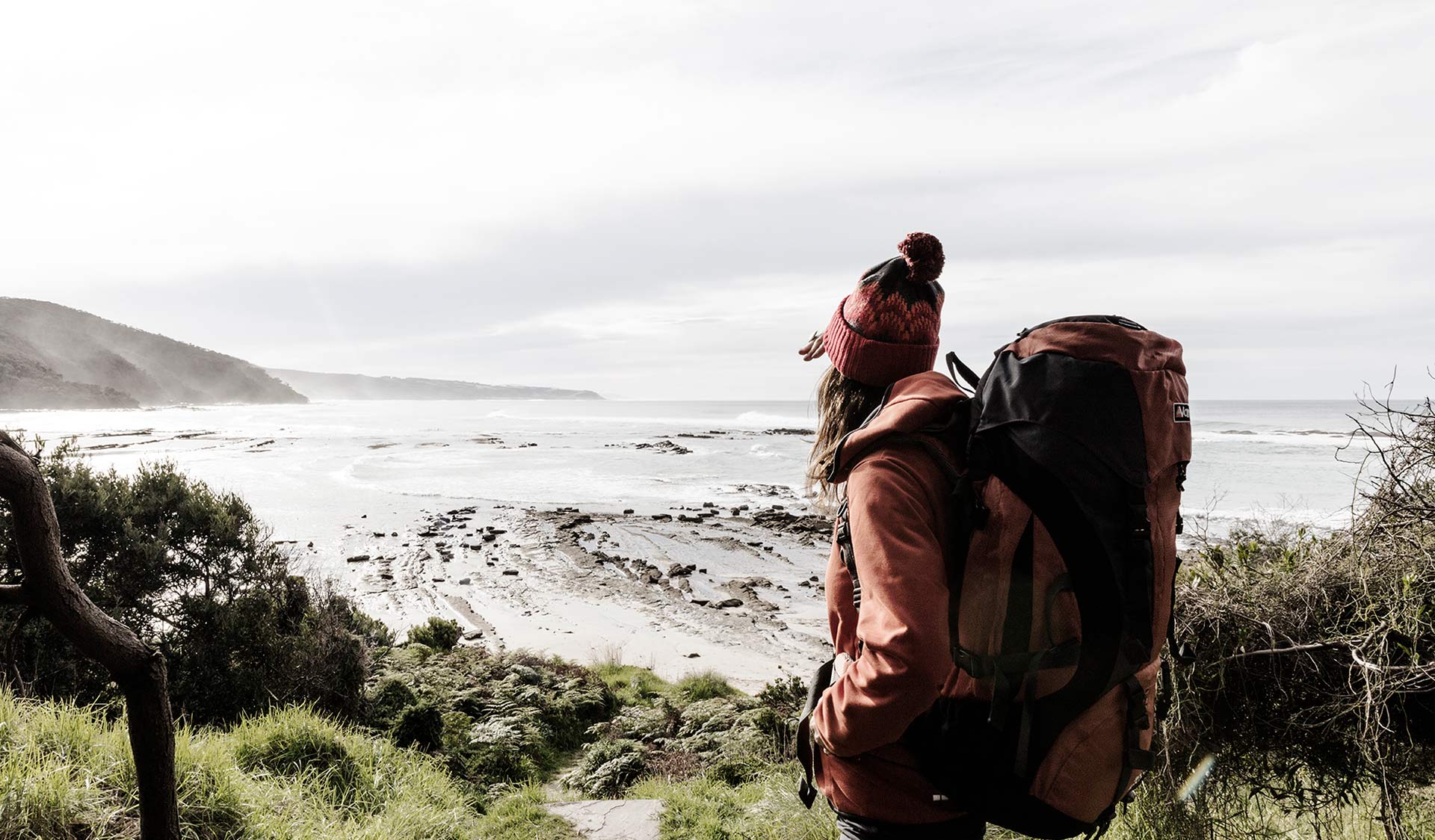 The Great Ocean Walk extends just over 100km between Apollo Bay and the Twelve Apostles near Princetown. The spectacular walk weaves its way through tall forests, coastal heathlands, wild rocky shores, river estuaries and windswept cliff-tops presenting amazing views.