Mitchell River National Park is one of the jointly managed parks within Gippsland. The Joint Management agreement recognises the fact that the Gunaikurnai people hold Aboriginal Title and maintain a strong connection to Country. As custodians of the land, they are the rightful people who speak for their Country. These parks and reserves are cultural landscapes that continue to be part of Gunaikurnai living culture. For more information on Joint Management, please visit the Gunaikurnai Traditional Owner Land Management Board and the Gunaikurnai Land and Waters Aboriginal Corporation.
Mitchell River National Park has a rich cultural history that tells of tribal conflict, ceremonies, food gathering, community life and local spirits.
It is rocky country that has rugged gorges and 100 metre sheer drops. Some of these, such as The Bluff, provide 360 degree views that were good lookout points for our ancestors, used for safety and defence.
Mitchell River was a major stop-off point for our old people travelling from the high country to the lowlands. It was at one point going to be the site of the mission, but it was found to be too cold in winter so Lake Tyers was chosen instead. There are important places throughout this park – Angusvale was a good source of food, medicine and materials, and Billy Goat Bend had reliable water. Deadcock Den is important to Gunaikurnai men. There are caves throughout the area that were shelter places and burial grounds where ancestral remains have been found.
The Den of Nargun
The Den of Nargun, a cave behind a waterfall of the Mitchell River, is a place of great cultural significance to the Gunaikurnai people, especially women.
Stories were told around campfires about how the Nargun – a large female creature who lived in the cave – would abduct children who wandered off on their own. The Nargun could not be harmed with boomerang or spears. These stories not only kept children close to camp, but also ensured people stayed away from the sacred cave.
The Den of Nargun is a special place for women and may have been used for women's initiation and learning ceremonies.
Source: Mitchell River National Park - Brabralung Country - Gunaikurnai and Victorian Government Joint Management Plan
Preserving the past is important to better manage our cultural landscapes. Patrick Mullett is a proud Gunaikurnai man working on Country to manage Aboriginal cultural heritage. He assesses sites and provides advice under the Aboriginal Heritage Act 2006 on how to best protect cultural heritage.
Experience more Aboriginal Cultural Heritage in parks
Victoria's parks provide a range of guided and non-guided experiences that provide unique insights into Aboriginal cultural values and stories.
How to get there
Cultural Heritage
Heading west out of Bairnsdale on Main Street/Princes Highway/A1, turn right onto Bairnsdale-Dargo Road/C601 and follow for about 42 kilometres. You can turn right at Wallers Road and follow that to the end to reach the Den of Nargun picnic area. Forr access to Billy Goat Bend camping area, either turn left off Wallers Road and head north along Park Road, or turn right off the Bairnsdale-Dargo Road/C601 onto Billy Goat Bend Road, and follow the signs to the camping area.
Angusvale campground is located at the end of Mitchell River Road, further north along the Bairnsdale-Dargo Road/C601. Turn right off the C601 and follow the track for 16 kilometres.
To access the eastern side of the park, turn right off the C601 onto Lindenow-Glenaladale Road. Cross the bridge over the Mitchell River and turn left to stay on Lindenow-Glenaladale Road. Turn right at Weir Road and stay on it until you are continuing along Wattle Creek Road and see entry signs to the park.
To visit the Old Weir day visitor site, turn left off Weir Road onto Milton Park Road. Please be aware that the end of this road down into the day visitor site is rated as a Double-Black Diamond 4WD track, and is suitable for experienced four-wheel-drivers only. Visitors can access the site on foot - park your vehicle at the top of the hill and walk approximately one kilometre to the site. Please take plenty of water.
When you're there
Download the Mitchell River National Park visitor guide for more information about the park and a map.
How we keep it special
Mitchell River National Park is on the Country of the Brabralung clan. The park has a rich cultural history that tells of tribal conflict, ceremonies, food gathering, community life and local spirits. The Gunaikurnai and Victorian Government Joint Management Plan provides a description of joint management strategies and actions that are specific to Mitchell River National Park.
Need to know
Cultural Heritage
Accessibility
Visiting a park can be more of a challenge for people with disabilities, however in Victoria there are a wide range of facilities to help people of all abilities enjoy our wonderful parks around the state.
Assistance dogs are welcome in Parks Victoria parks and reserves. Entry requirements apply for parks and reserves that are usually dog prohibited, such as national parks
Driving in the park
All roads and tracks within the park are gravel, with the Mitchell River Road and Wallers Road being readily accessible for most vehicles. All other tracks would require a 4WD to navigate, with varying levels of experience required. Find more safety tips on our Safety in nature page.
Change of Conditions
Nature being nature, sometimes conditions can change at short notice. It's a good idea to check this page ahead of your visit for any updates.
Mitchell River National Park

Track closures due to severe weather damage.

Track closures due to severe weather damage:

Hortons Track

Mitchell Views Track
Things to do in the area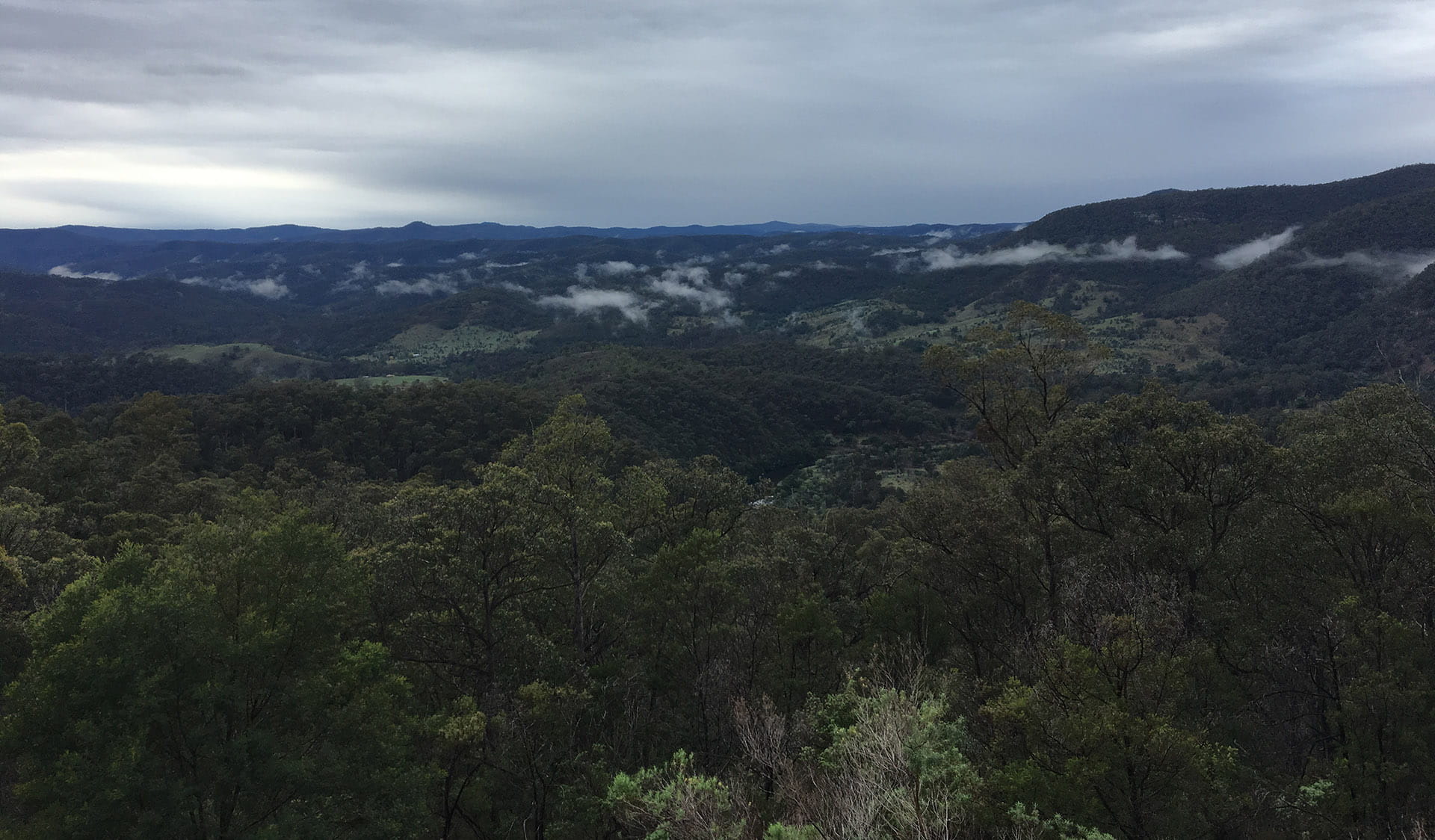 Mitchell River Walking Track is a perfect way to discover the Impressive river scenery, serene rainforest gullies and rugged landscapes of the park, and some shorter walks connect you to the parks Aboriginal culture and heritage.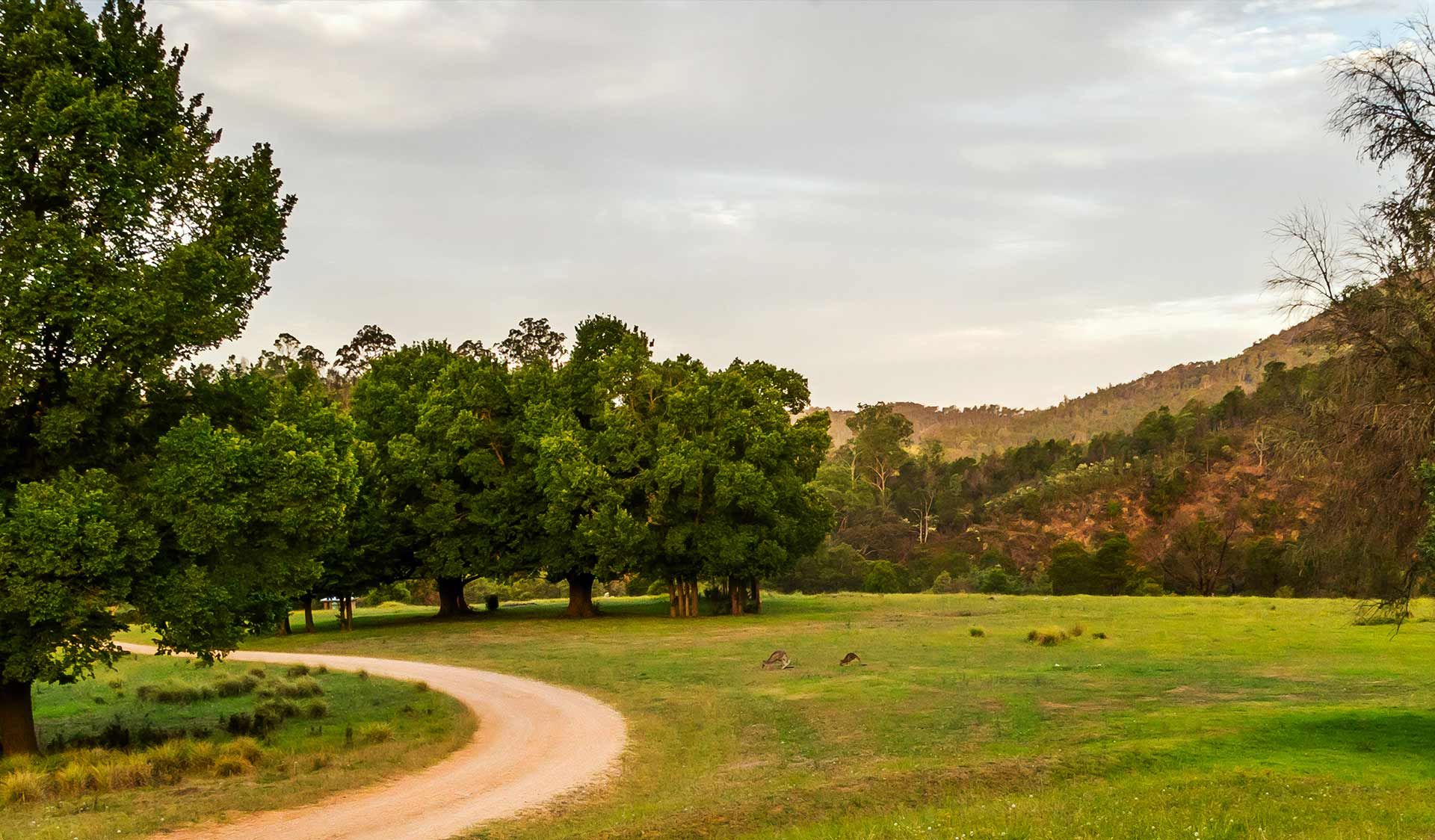 Camp at Billy Goat Bend or Angusvale camping area, or along the Mitchell River Walking Track at one of the basic campsites.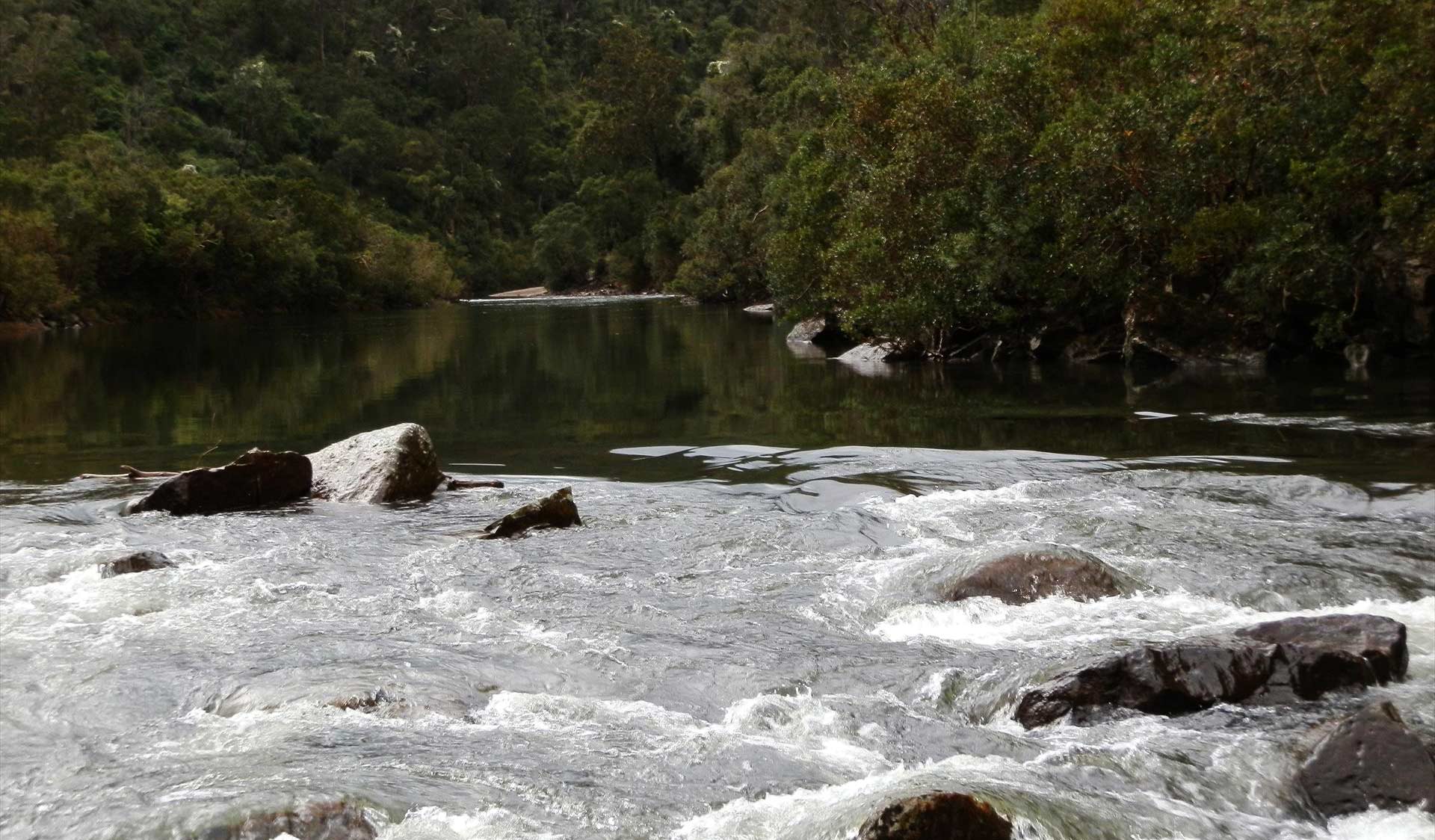 Canoeing and rafting at Mitchell River
The Mitchell River offers short day trips or extended touring through the tranquil pools and turbulent rapids down to the Gippsland Lakes, with challenging Whitewater Grades III and IV rapids. July to December usually have the best flow, but please check river levels before you visit.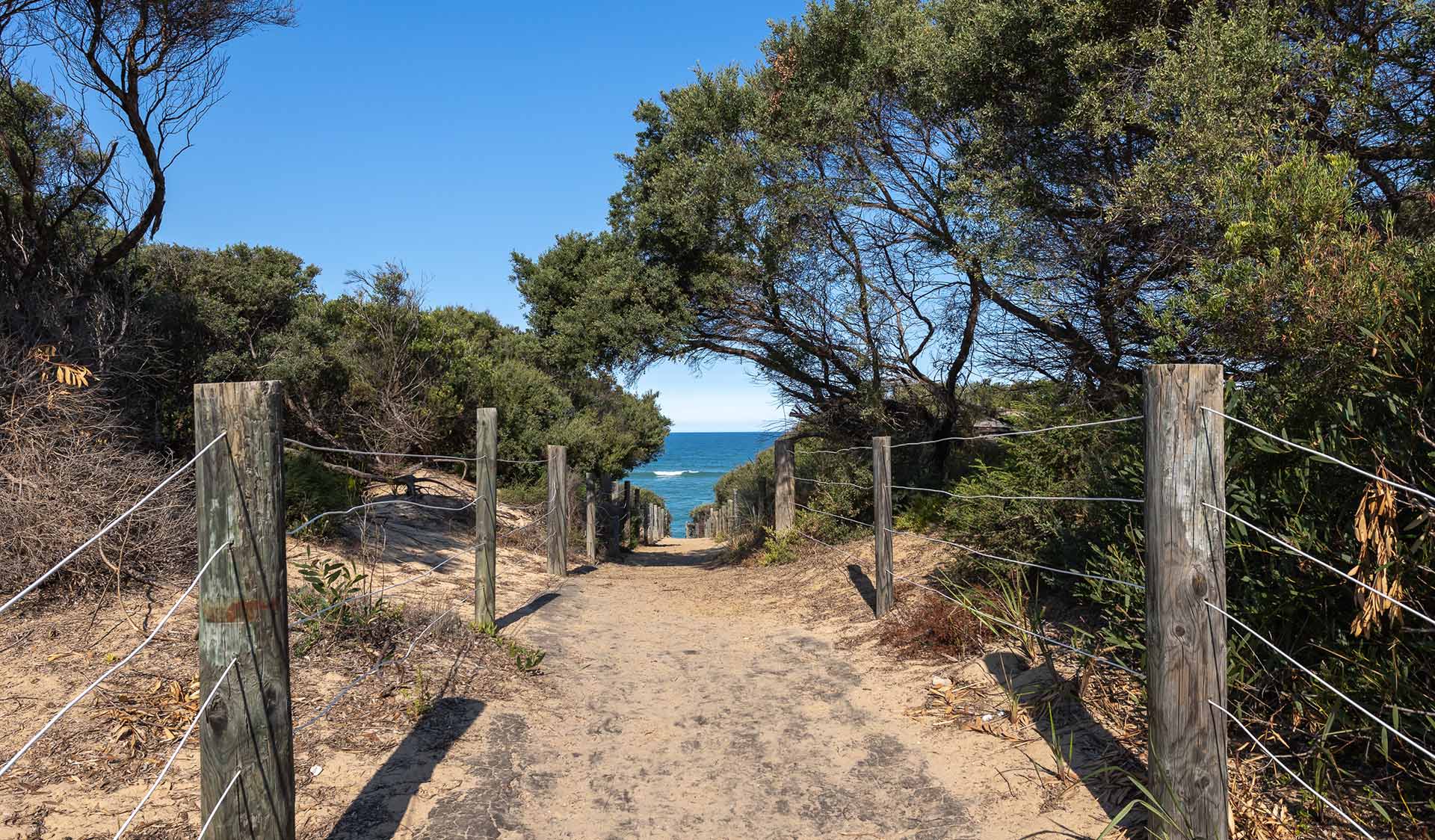 The campground is separated from the beach by a stretch of fenced vegetation. There is access to the beach from the Paradise Beach camping area. Use this access points to reduce damage to the sensitive coastal vegetation.
Near the township of Buchan, lies a honeycomb of caves full of spectacular limestone formations. The caves were formed by underground rivers cutting through limestone rock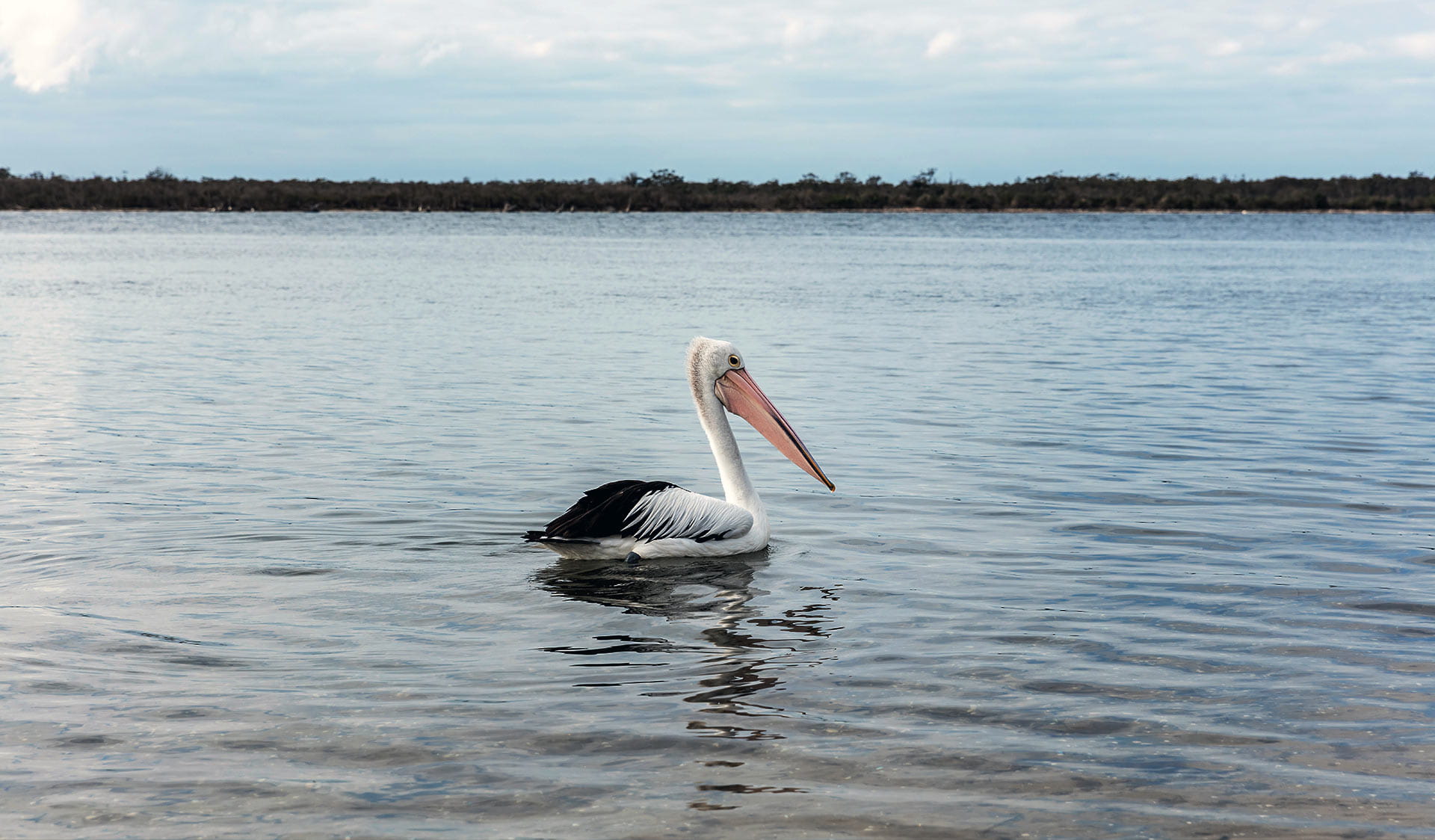 The Lakes National Park is a peaceful bushland retreat in the Gippsland Lakes, fringed by the waters of Lake Victoria and Lake Reeve.