Explore
Stockyard Campground
A nice alternative to the often-busy Tidal River, Stockyard Campground hides away among eucalypts and banksias near the Wilsons Promontory National Park entrance. Pitch a tent and discover all Wilsons Prom has to offer.
Book now
The cosy Stockyards Campground has everything you need for a comfortable Wilsons Prom experience. Surrounded by tall eucalypt and banksia woodland, the open grassy campground contains shelters, a camp kitchen and picnic tables.

The grassy surrounds are a favourite of native wildlife, while the in-flower banksias attract colourful native birds. Spot kangaroos, wallabies and wombats as they visit the campground and Crimson Rosellas, New-holland Honeyeaters darting between nectar-rich foliage.

Things to do in the area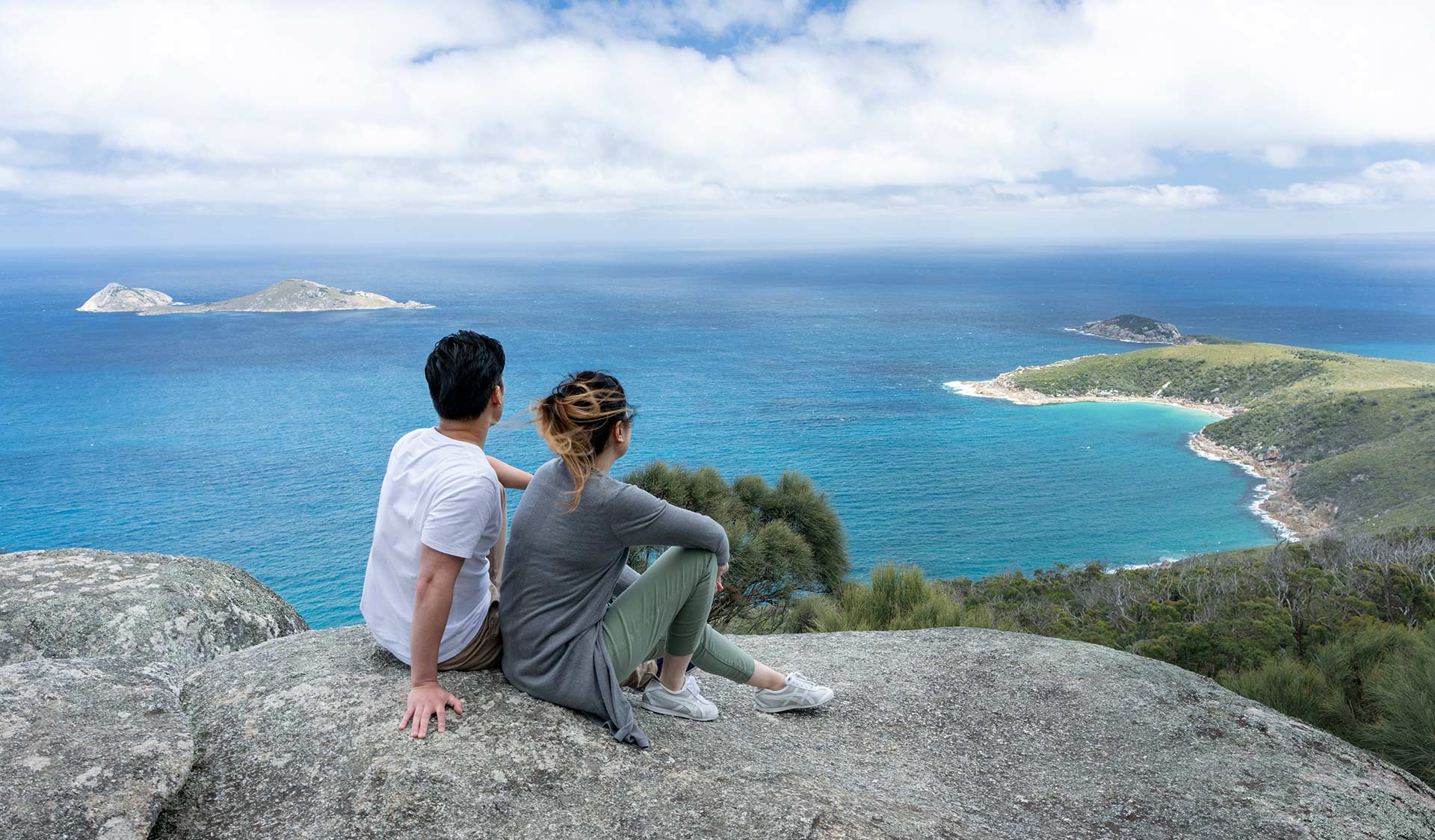 Commencing at the Darby River car park, a sandy track follows Darby River as it winds its way to the coast. The small exposed beach is embraced at each end by rocky headlands. Please stay on the beach and avoid climbing fragile sand dunes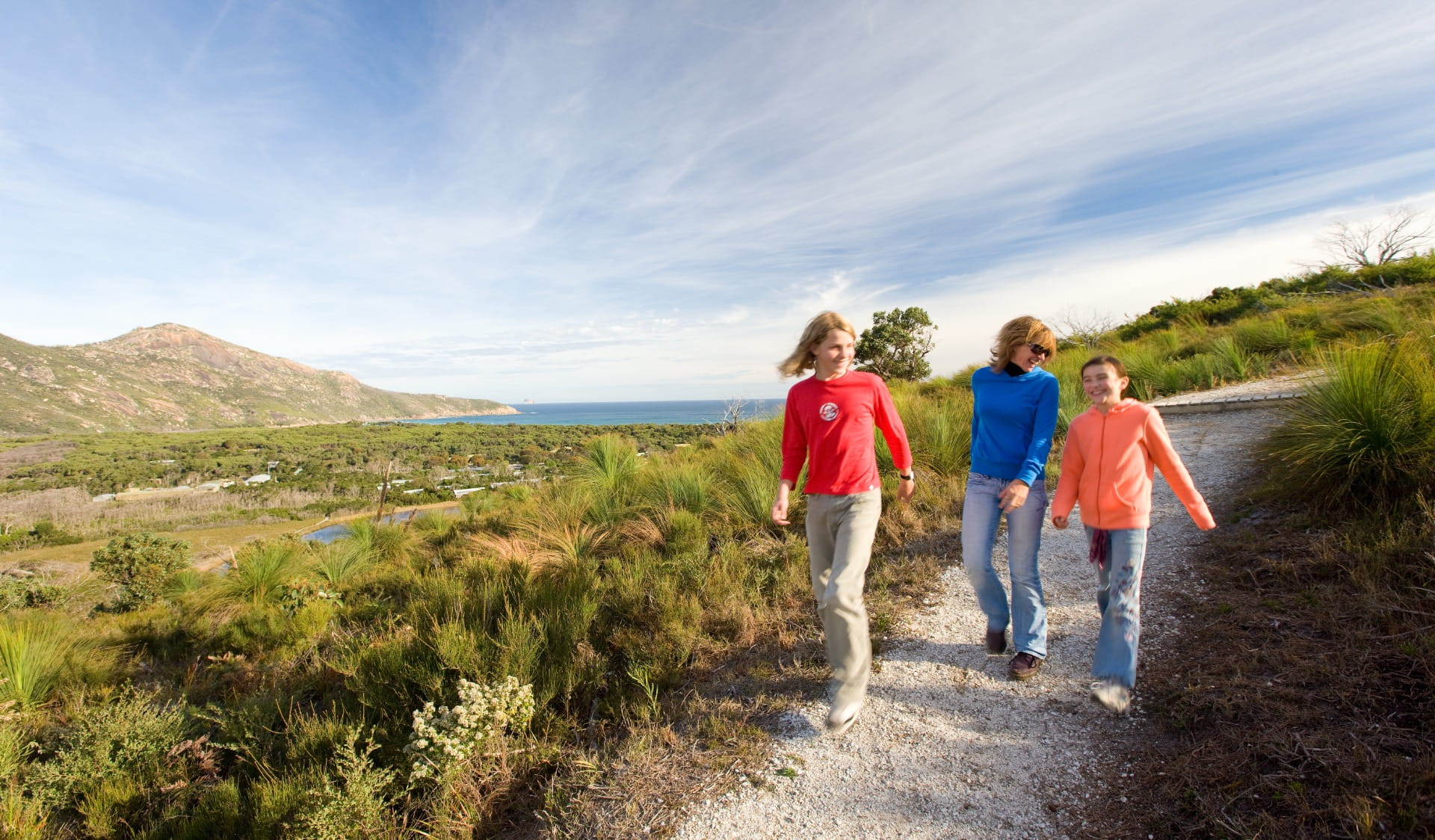 There are many walks around the Prom. The walks provide a perfect opportunities to view native wildlife including kangaroos, wallabies, emus and wombats as well as some spectacular views.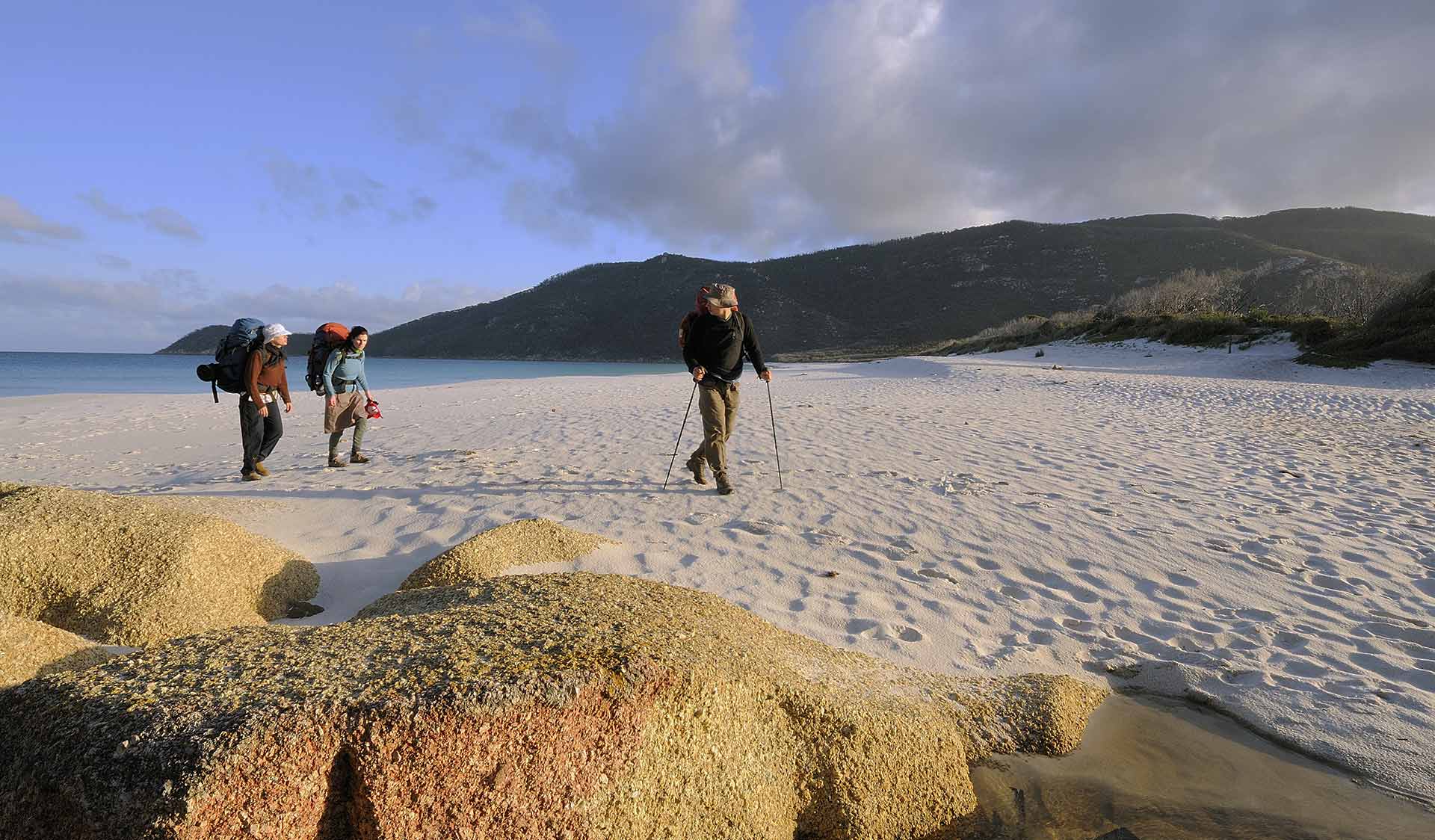 Up for more of a challenge? Try the Northern Circuit hiking and camping through the park.
How to get there
Stockyard Campground
Stockyard Camp sits right by the Wilsons Promontory National Park entrance. You may need to do a safe u-turn just past the park entrance to access the campground.

If you are driving, Stockyards Camp is approximately 2.5-hours drive south east of Melbourne. Follow the Monash Freeway east before turning onto the South Gippsland Freeway and following signs to Wilsons Promontory.
When you're there
No opening hours apply to Wilsons Promontory National Park. While Stockyards Camp is nestled in the northern section of the park, there is ample of fun to be had in the southern section. Download the Wilsons Promontory National Park visitor guide for more information about the park.
Need to know
Stockyard Campground
Accessibility
The Wilsons Promontory Visitor Information Centre hires out an all-terrain wheelchair known as a TrailRider. The TrailRiders are free to hire, but must be booked through the information centre. Call on (03) 8427 2122 for more information.
The TrailRider is motorised and requires a minimum of two people to operate. Four operators are recommended for long trails or walks with significant gradients. The passenger of the TrailRider chair is required to wear a bike helmet when using the chair and visitors are asked to provide their own helmet.
The level of access to park trails and park beaches will largely depend on fitness of chair operators, ground surface, trail gradients and other factors. The All-terrain wheelchairs available easily disassemble and fit in the back of a station wagon.
Be prepared and stay safe
Wilsons Promontory National Park is in the South and West Gippsland fire district. Bushfires can occur during the warmer months. It is your responsibility to check current and forecast weather conditions.
Check the Fire Danger Rating and for days of Total Fire Ban at emergency.vic.gov.au, on the Vic Emergency App or call the Vic Emergency Hotline 1800 226 226.
Change of Conditions
Nature being nature, sometimes conditions can change at short notice. It's a good idea to check this page ahead of your visit for any updates.
Notices Affecting Multiple Sites

Stockyard Campground Closed

Stockyard Campground closed to campers. Bookings for camping at Tidal River can be made online.

Little Oberon Bay Walking Track (Norman Point to Oberon Bay) Closed

Little Oberon Walking Track is closed between Norman Point and Oberon Bay until further notice due to significant erosion to the track.

Oberon Bay Campsite is only accessible via Telegraph Saddle Walking Track until further notice.

Sealers Cove Walking Track closed until further notice

Wilsons Promontory National Park experienced widespread damage due to several flood and storm events in 2021. This significantly damaged many tracks including the Sealers Cove Boardwalk. A detailed engineering assessment found that the entire two kilometres of the Sealers Cove Boardwalk will need to be replaced. Planning is underway for this work, including costing the work to secure funding. Due to the extent of the damage, and complexity of the work required, Sealers Cove Walking Track will be temporarily closed.

Access to Sealers Cove is still achievable via Refuge Cove, which is a 25km hike from Telegraph Saddle.

Notices Affecting Multiple Parks

Ground shooting operations targeting deer

Ground shooting operations targeting deer will be undertaken in these Parks from December 2022 to June 2023.

Some access restrictions may apply. Please observe local signage.




Alpine National Park (Bogong High Plains, Mount Bogong, Dinner Plain, Dargo High Plains, Foothills and Southern Alps)

Buchan Caves Reserve

Burrowa-Pine Mountain

Cape Conran Coastal Park

Cabbage Tree Creek Flora Reserve

Errinundra National Park

Howitt-Wellington Plains

Lake Tyers State Park

Mount Baw Baw National Park

Mount Buffalo National Park

Mount Mittamatite Regional Park

Mount Mitta Mitta Flora Reserve

Mount Lawson State Park

Mount Granya State Park

Mountain Creek Education Area

Pheasant Creek Flora Reserve

Wabba Wilderness Park

Wilsons Promontory National Park
Similar Experiences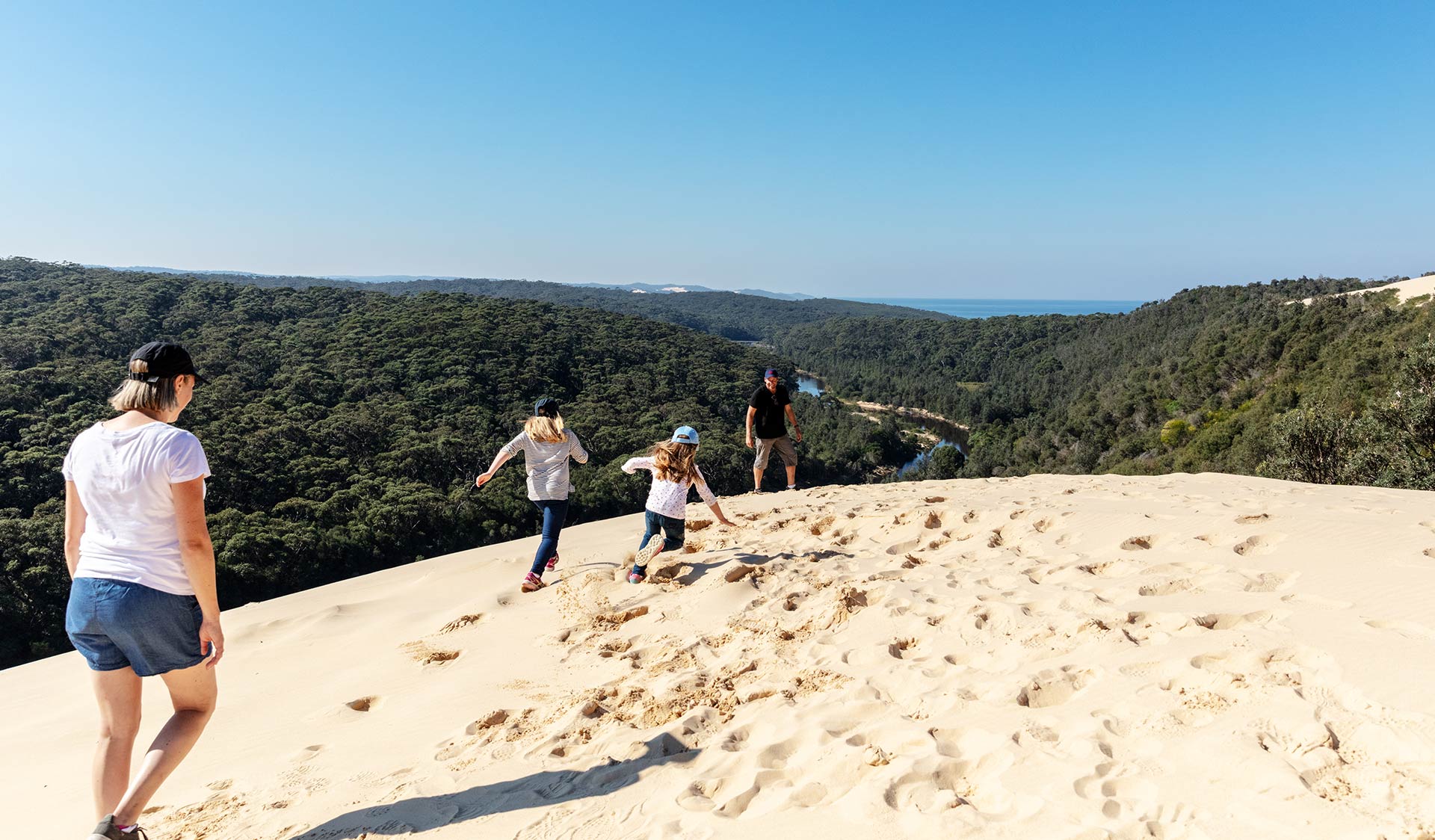 This campground is located in coastal woodland between the river and the ocean near Point Hicks. This is a popular spot for families to relax on hot days.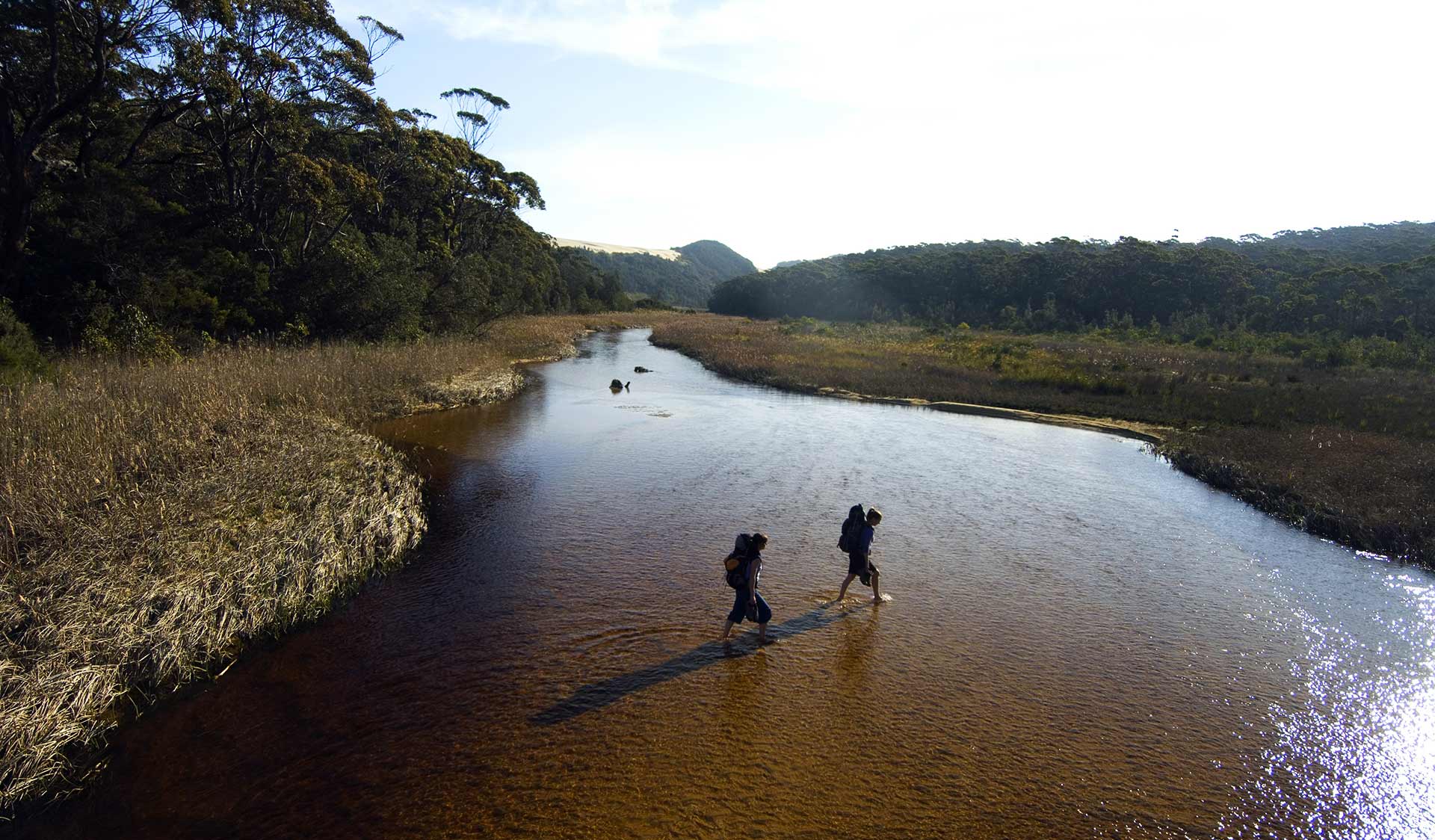 Tamboon Inlet Campground
Access is by boat only. Car-based camping is available at the nearby Peachtree Creek Reserve, situated on the eastern shores of Tamboon Inlet.