Gabo Island is rich in cultural history. This haven for plants and animals offers stunning landscapes with magnificent views of Croajingolong National Park.

The lighthouse was constructed from 1858 to 1862 using the distinctive pink granite found on the island and is the only operating island lighthouse in Victoria.
The island supports highly significant colonies of seabirds, such as shearwaters and the world's largest known colony of Little Penguins. Birds of prey regularly visit the island from the mainland and many other sea birds can be seen out to sea depending on the time of year. Seals are often seen in a 'raft' off the point from the Light tower. Whales can be sighted as they migrate along the coastline during September and October.
Things To Do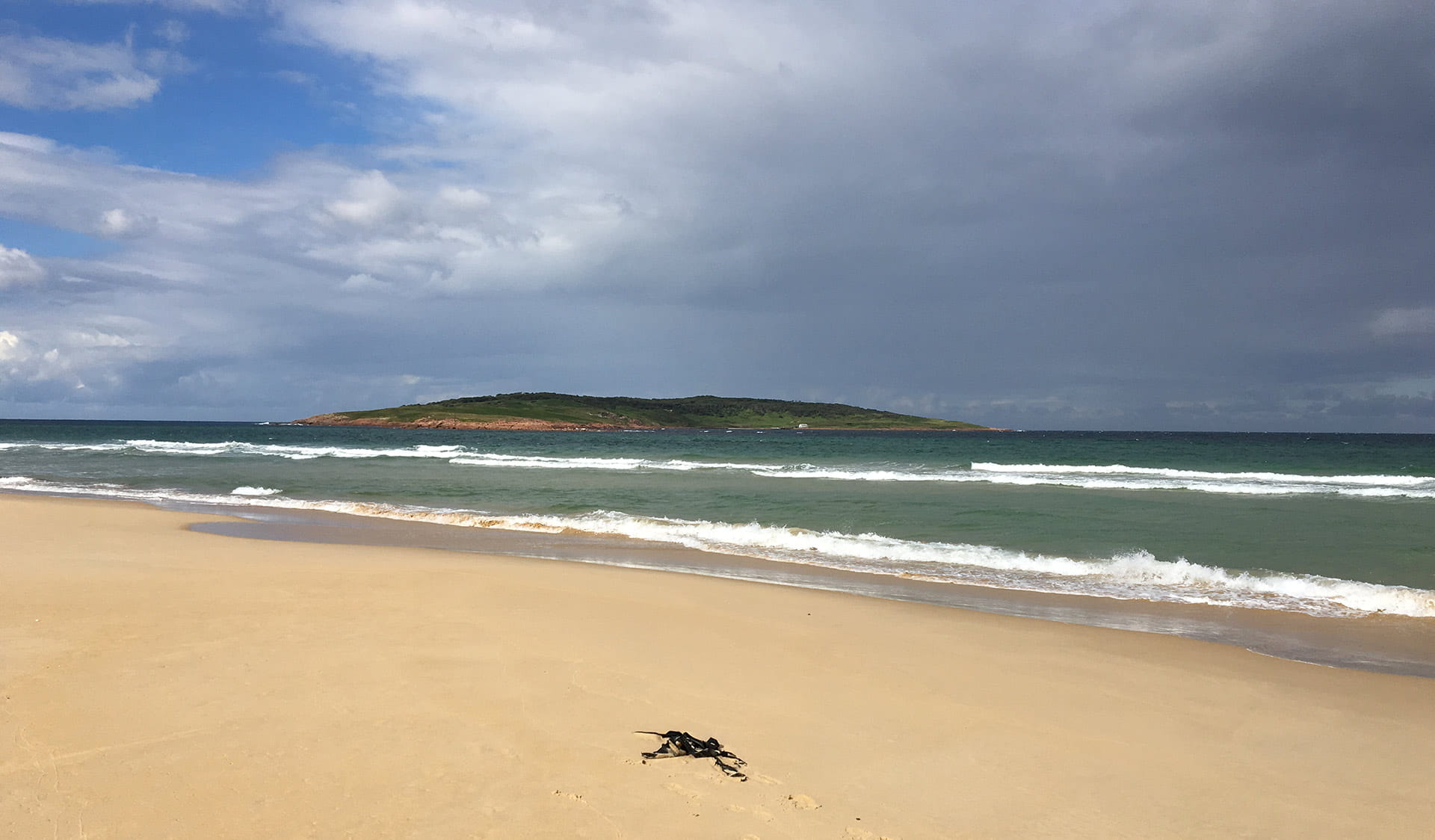 Gabo Island offers a unique accommodation experience in the Assistant Light Keeper's residence, featuring three bedrooms, a fully equipped kitchen, laundry and bathroom, with all linen provided.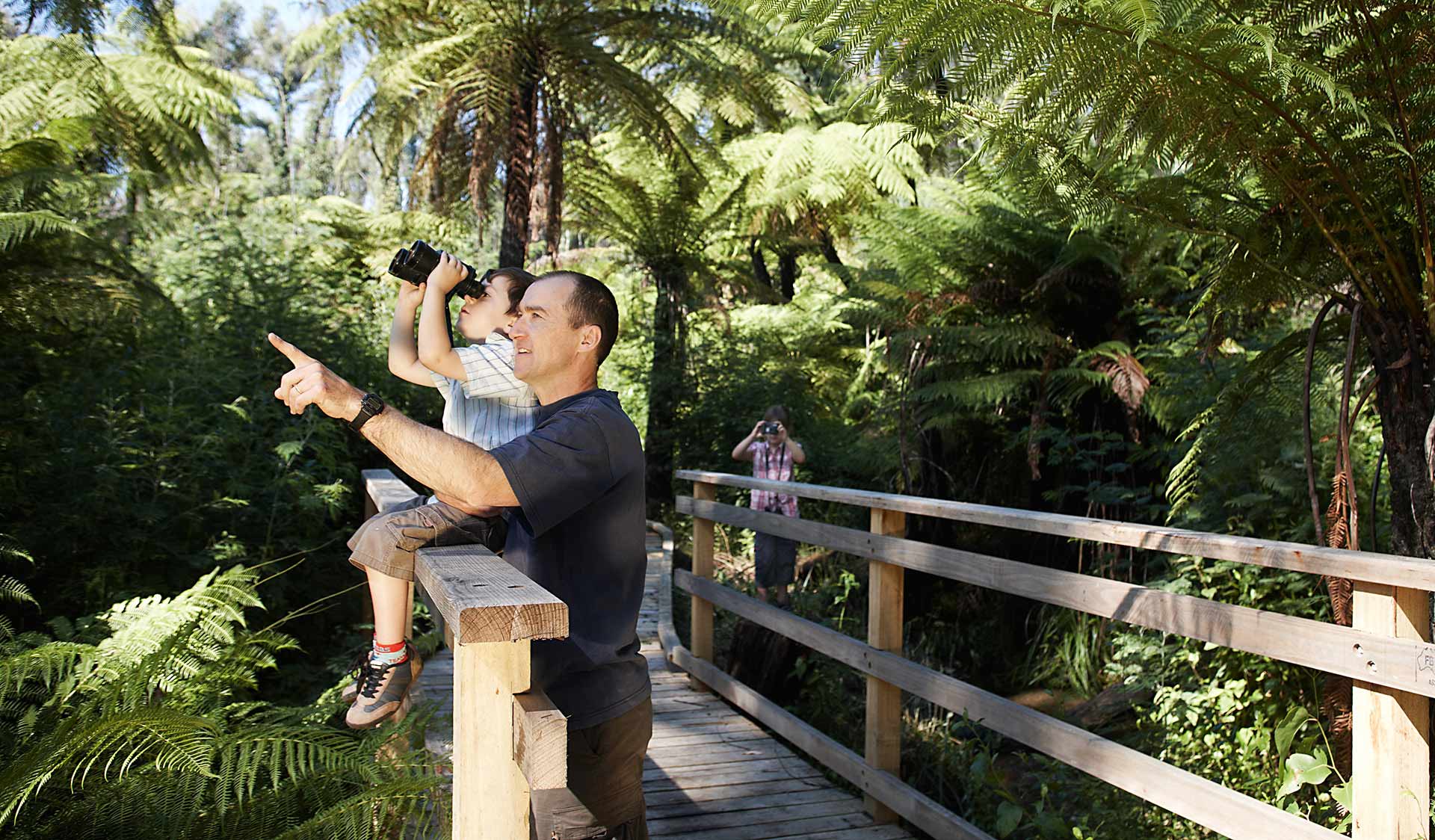 From bushland to wetlands and everything in between, parks provide habitat to an abundance of common and rare bird species. Go for a wander and see how many you can spot.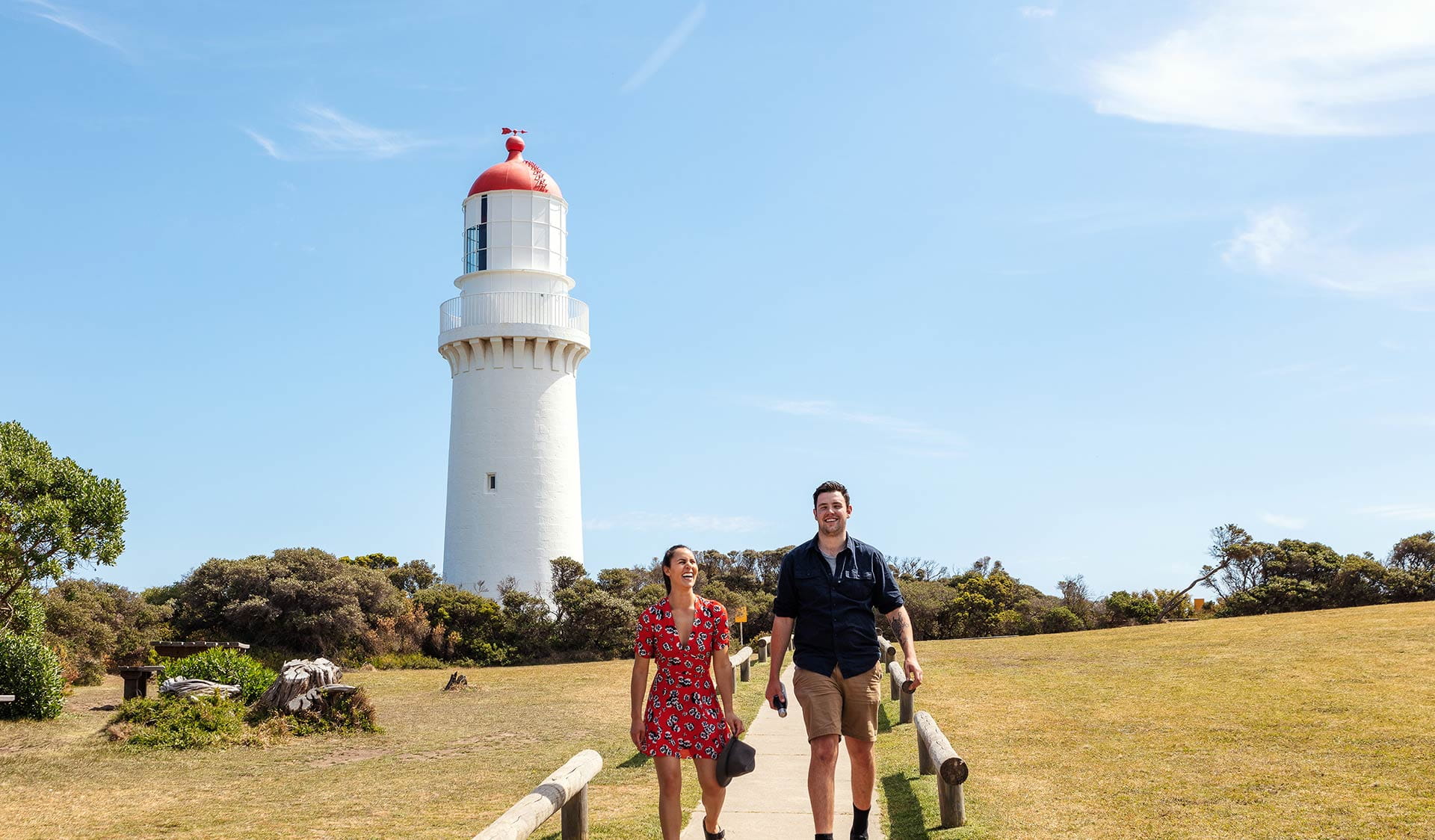 Learn about the seafaring past of Victoria's rugged and unforgiving coastline at marine and maritime exhibits and sites.
How to get there
Gabo Island
When you're there
Explore the spectacular surrounds at Gabo Island. Enjoy the clear water of Santa Barbara Bay or just relax on the sandy beach whilst taking in the view of the Howe Range. This harbour area contains an amazing underwater world including marine fish, sea stars and sea anemones.

Keep a look out for passing whales, dolphins and seals. Watch the penguins make their way to the shore after dark.

Take a picnic lunch and walk around the island, taking in the ruins, the radar station, the monument to the ship 'Monumental City' and the old cemetery.
Download the Visitor Guide for further information
Accessibility
Visiting a park can be more of a challenge for people with disabilities, however in Victoria there are a wide range of facilities to help people of all abilities enjoy our wonderful parks around the state.
Change of Conditions
Nature being nature, sometimes conditions can change at short notice. It's a good idea to check this page ahead of your visit for any updates.
Gabo Island Lighthouse Reserve

Gabo Island Lighthouse Reserve closure

Gabo Island Lighthouse Reserve is closed for bookings from 1 May - 31 Aug 2020 for scheduled maintenance works.
Similar Experiences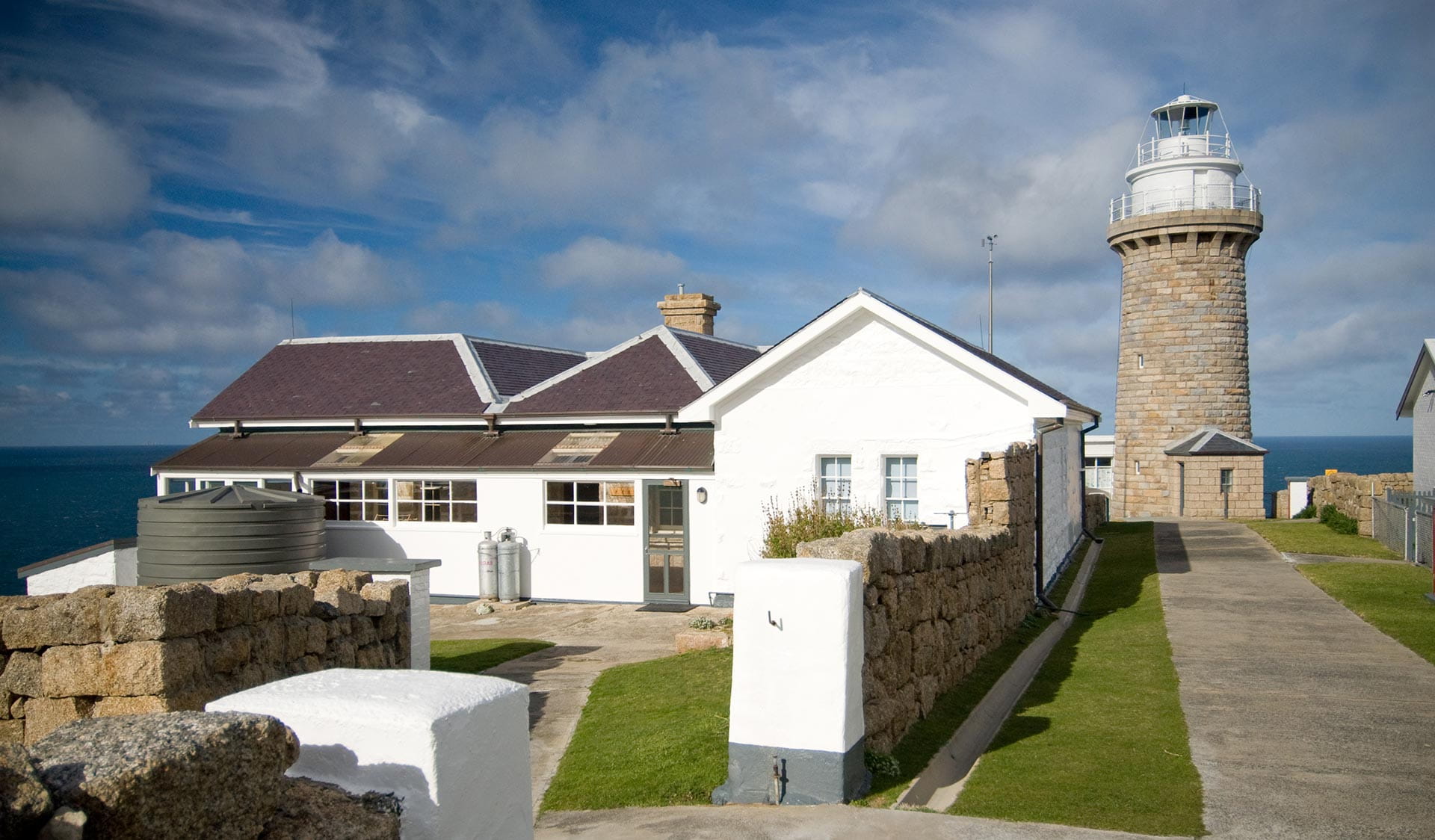 The perfect place to witness the Prom's rugged coastal environment while staying in self-contained dormitory-style or private cabin accommodation. The Light Station can only be reached on foot (minimum 19.1km one way). The walk is challenging (5-6 hours), requiring a high level of fitness.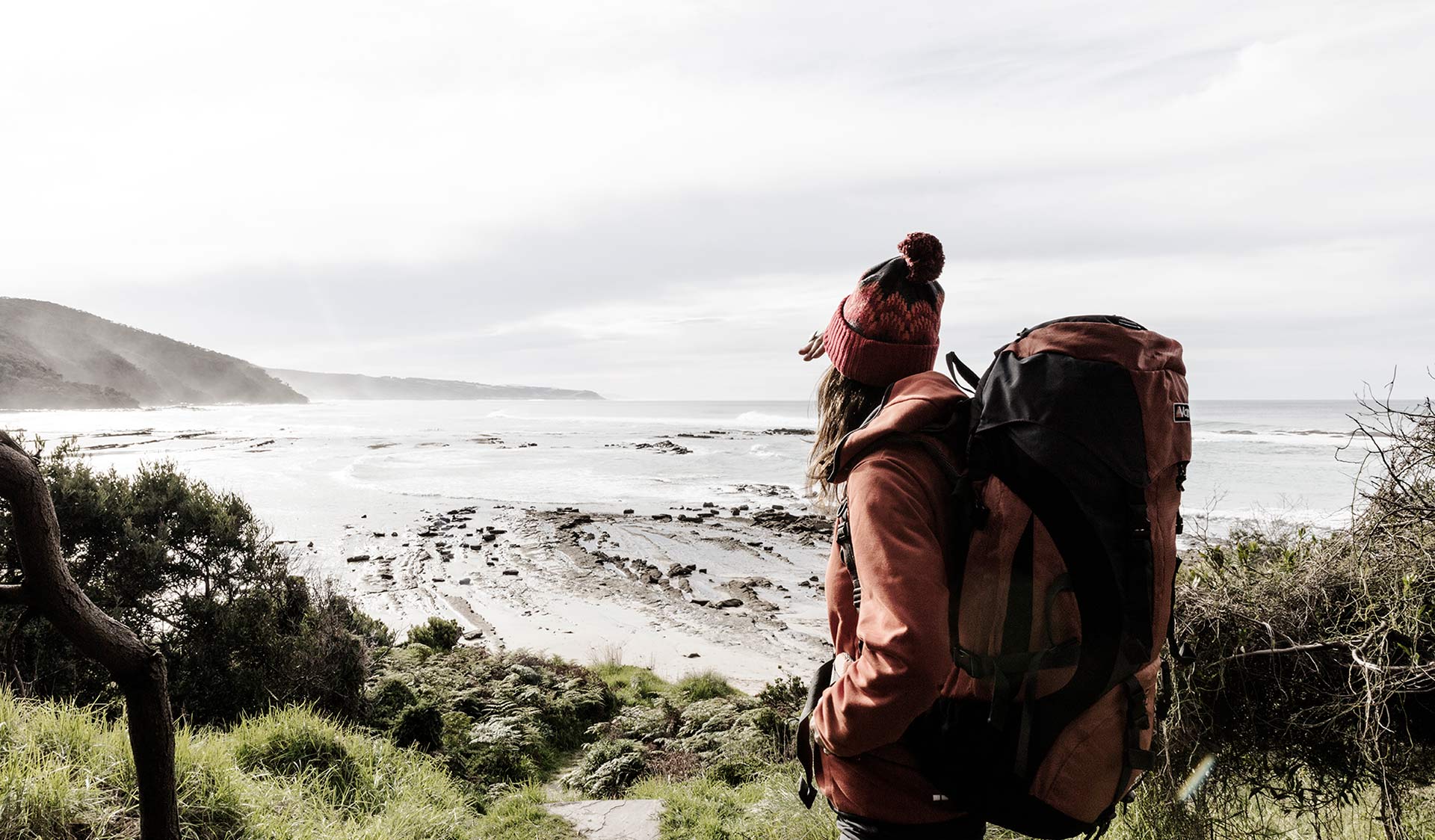 Breathtaking coastlines, dramatic cliff faces, deep valleys of tall forest and fern-clad gullies, and spectacular waterfalls all feature here in Cape Otway and Apollo Bay.