Pulling up daisies to save native alpine species
Friday 25 September, 2020
Not many people associate a pretty flower with a biosecurity risk, but this field of daisies is far less innocent than it looks.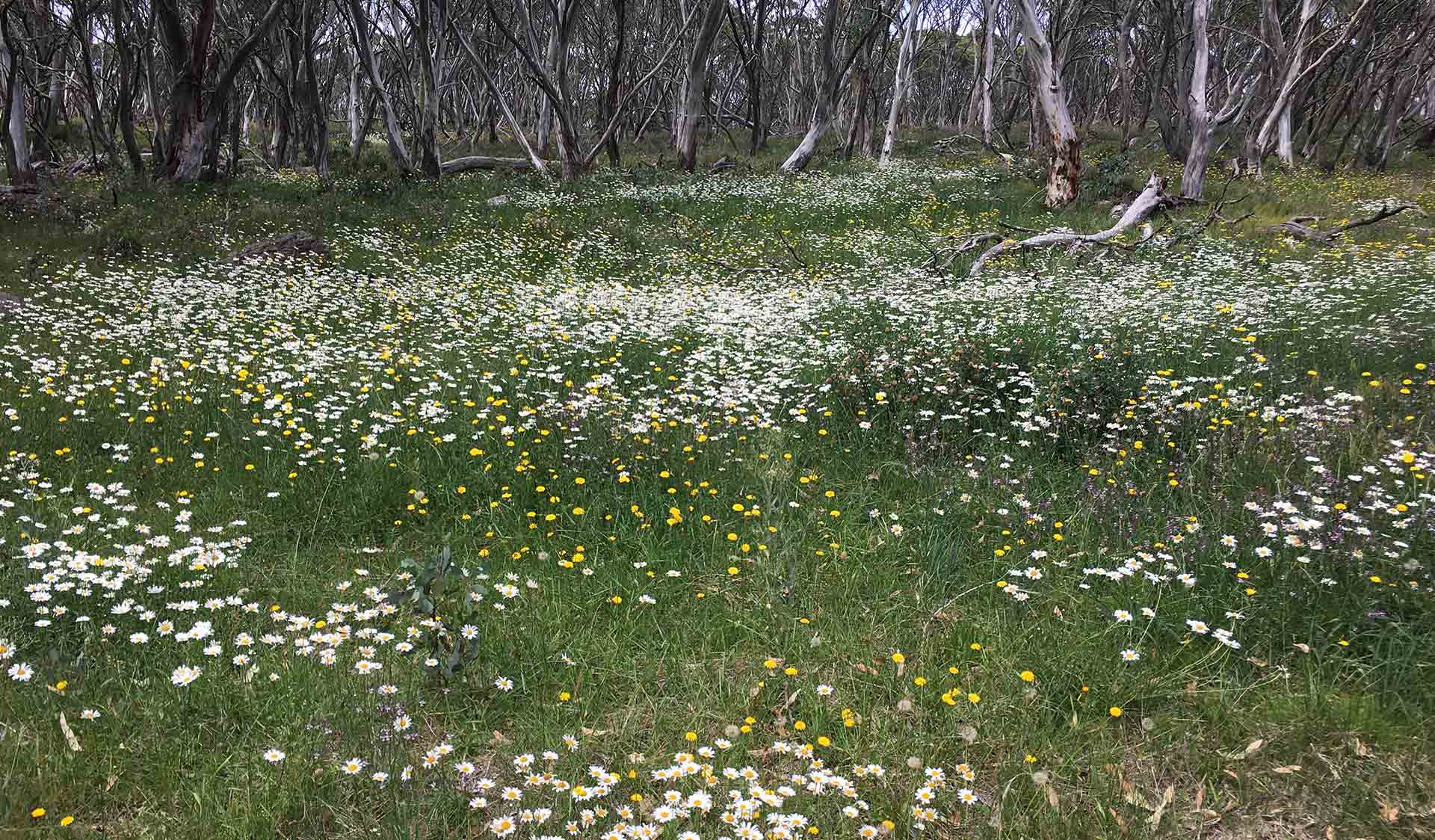 Ox-eye daisy in the Alpine National Park
The Ox-eye daisy (Leucanthemum vulgare) is a member of the daisy family and an invader from Europe. It is classed as a weed in over 40 countries across the world.
Ox-eye daisy spreads mainly by seed and a single plant can produce up to 26,000 seeds, often catching on animal fur and travelling vast distances. It can also spread using its shallow creeping roots.
It was first recorded in the Victorian Alps in 1976 at Mount Hotham and found to have invaded the Bogong High Plains in 2011. The weed poses a risk to the survival of native plants because it aggressively invades large areas, smothering native species, sucking the nutrients out of the soil and causing erosion.
Without measures to control existing invasions, this weed will infest and damage large areas of native alpine vegetation on the Bogong High Plains. This has already occurred in Kosciuszko National Park, NSW, where studies have demonstrated loss of species richness and native vegetation cover due to Ox-eye daisy.
Parks Victoria is aiming to control infestations and prevent their spread into new locations. Disturbance particularly along roadsides, tracks and watercourses increases the spread of this environmental weed. Early detection and control of new infestations is important so they can be removed before becoming established.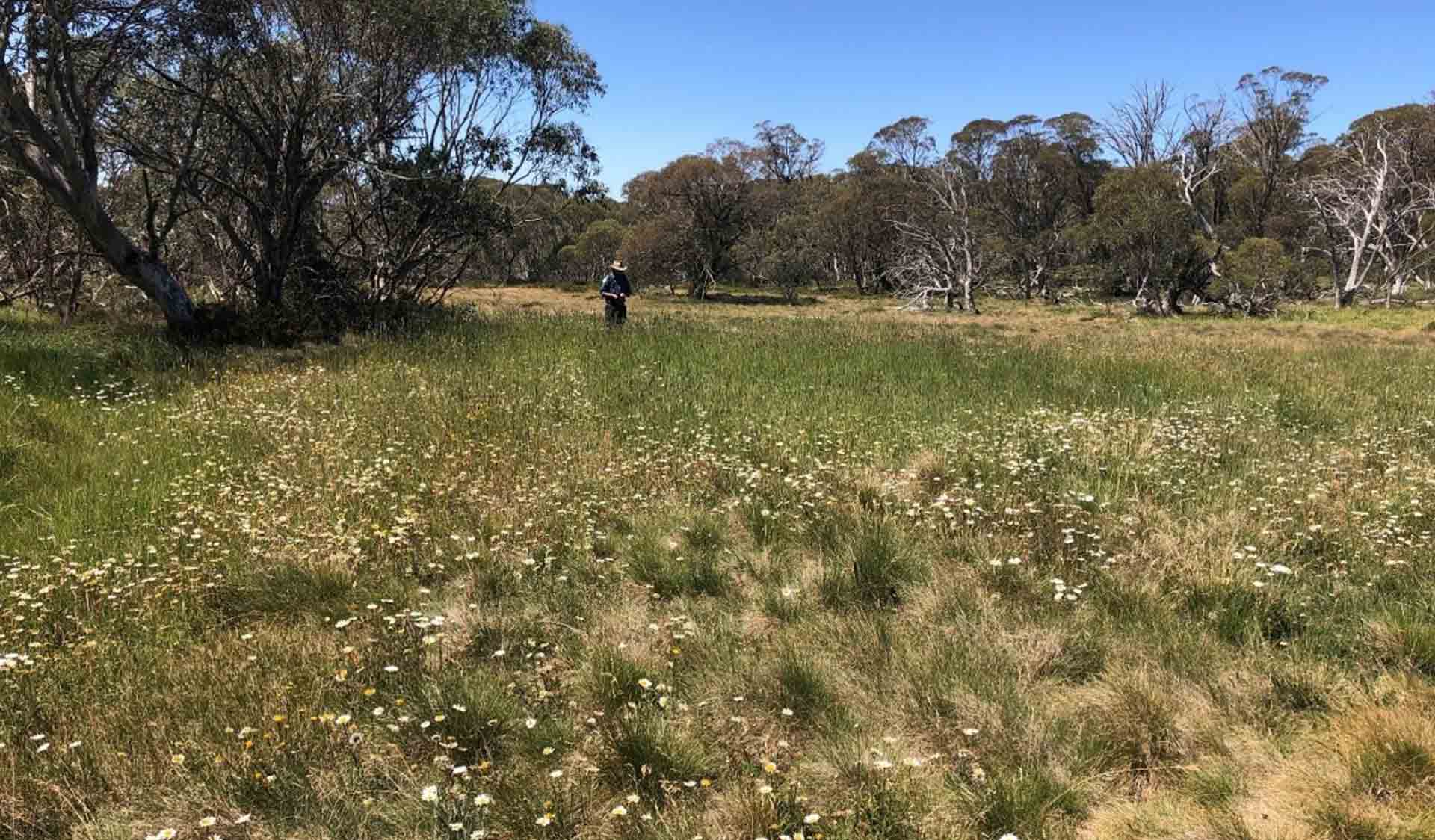 Parks Victoria staff surveying Ox-eye daisy in the Alpine National Park
To improve the health of the natural environment in the Alpine National Park Parks Victoria has been working hard to manually remove the weed from the national park. Nearly 10,000 Ox-eye daisy plants have been removed by hand over the past two years, providing a greater opportunity for native alpine plants and communities to thrive in their natural environment.
This project is being delivered in partnership with Mount Hotham Alpine Resort and La Trobe University, funded by the Victorian Government's Biodiversity Response Planning program, and contributes towards the Biodiversity 2037 target of 1.5 million hectares of weed control.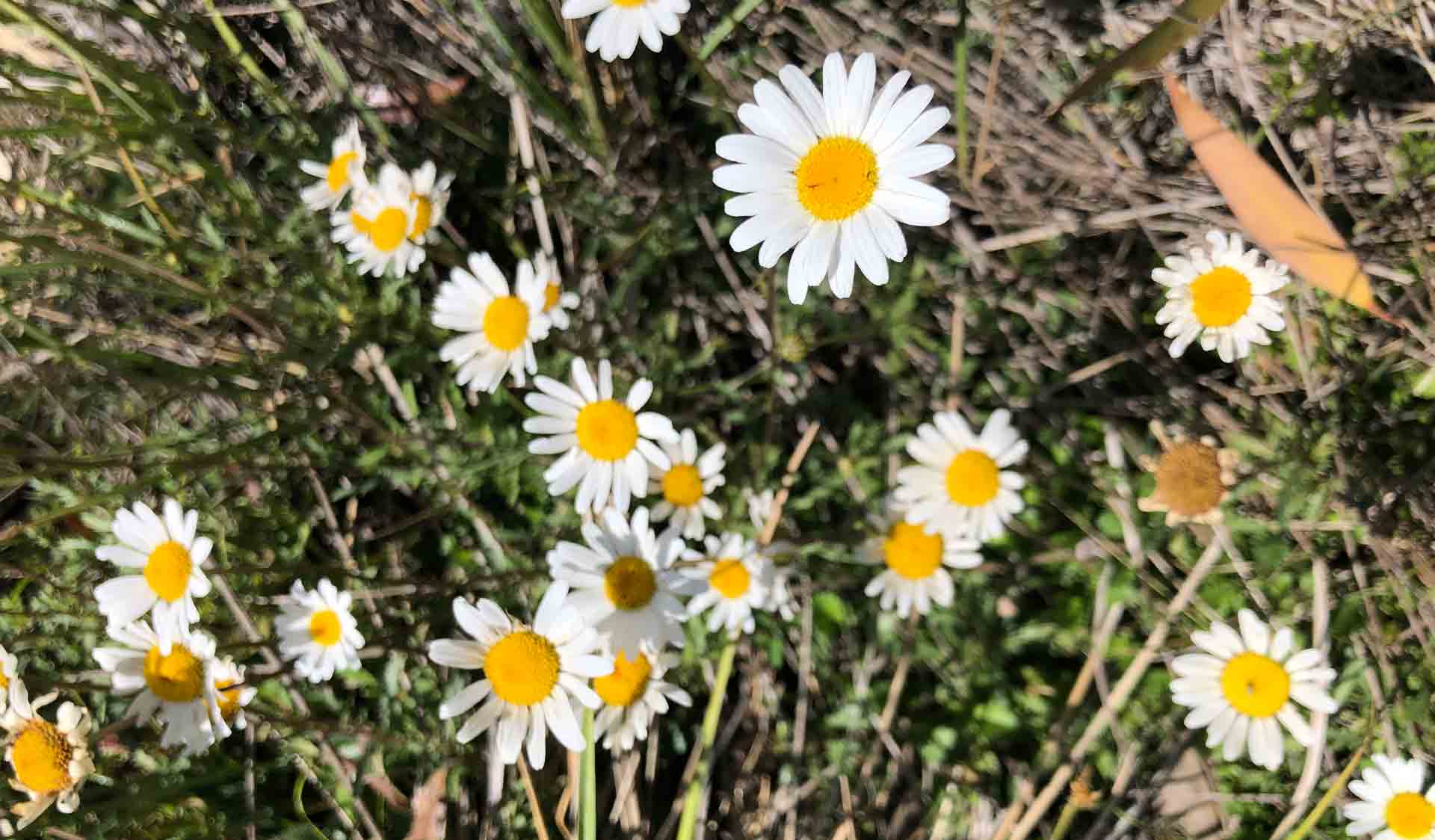 Close up of the invasive weed, Ox-eye daisy
Visit our Conservation and Science page to learn more about how we reduce threats and improve the health of our natural landscapes.