Storm repairs moving ahead on 1000 Steps
Friday 10 June, 2022
The re-opening of the iconic Kokoda Track Memorial Walk (1000 Steps) in Dandenong Ranges National Park is another step closer, with Earth and Environment Constructions appointed to repair the much-loved track damaged by severe storms last year.
Minister for Energy, Environment and Climate Change Lily D'Ambrosio this week announced the appointment, part of a $6.6 million contribution by the Victorian Government to support the recovery of parks and reserves impacted by the storms.
The Yarra and Dandenong Ranges were among the hardest hit areas last June and October. Around 450-hectares of public land were affected, with entire areas of forest flattened.
Around the 1000 Steps track, an estimated 150 trees came down, destroying much of the popular visitor spot and forcing it to be closed to ensure public safety.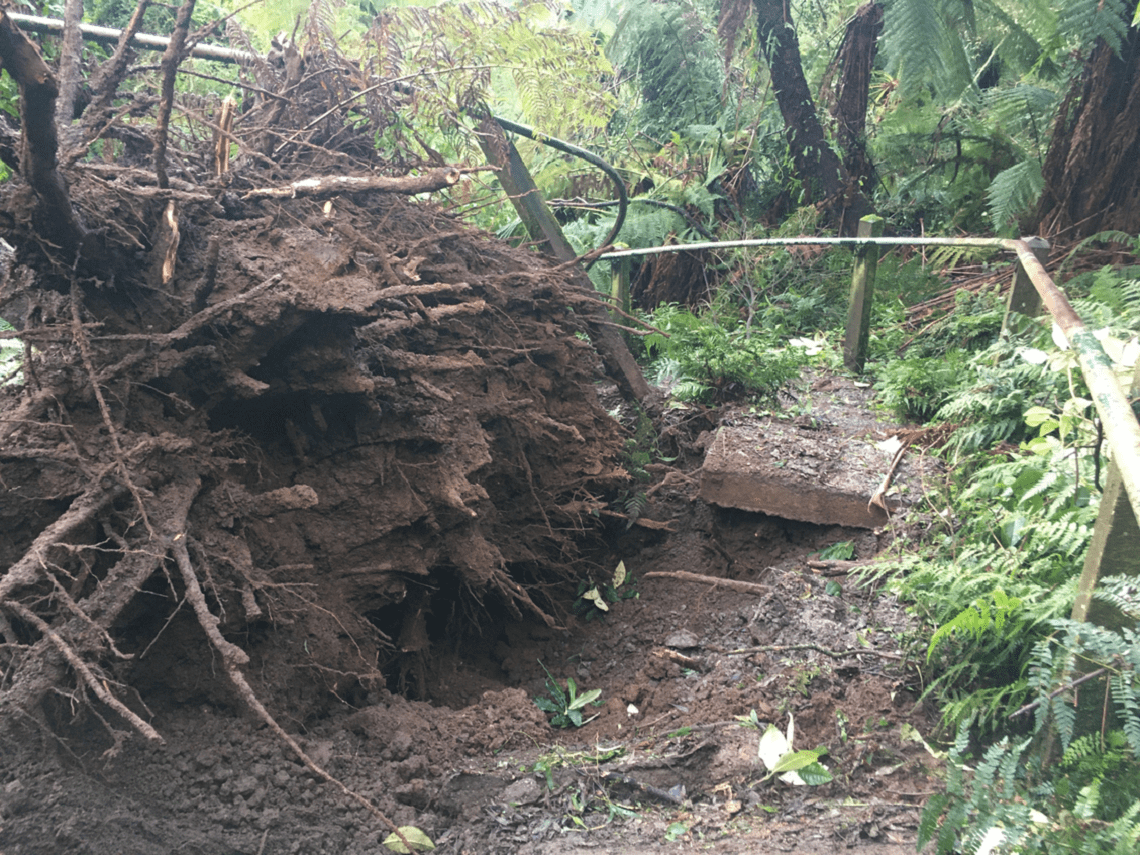 Storm damage at the 1000 Steps
Repair works at the 1000 Steps will replace concrete steps and handrailing along the 1.4-kilometre track, with the bulk of materials to be carried in by hand due to the remote nature of the challenging terrain.
In the wake of the storms, Parks Victoria conducted a comprehensive assessment of the 1000 Steps track and put in place a strategic program of recovery works.
Repairing damaged structures such as the stone steps and handrails in this terrain is a challenging task, and follows insurance, building and planning processes, safety works and cultural heritage assessments to ensure the work is completed appropriately.
Recovery efforts elsewhere in the area have seen all other impacted walking tracks reopened. The Lyrebird Track, café, car park and picnic area at One Tree Hill are open for visitors, providing an alternative to the 1000 Steps until it reopens.
Subject to on-ground and construction industry conditions, works at the 1000 Steps are expected to be completed later this year, then reopened following a thorough safety assessment.
As storm recovery work continues, access has been restored to dozens of roads, walking trails, gardens, camping spots, visitor sites and picnic areas across Victoria. For a snapshot of works this past year, see our article: One year on: the challenging recovery from catastrophic storms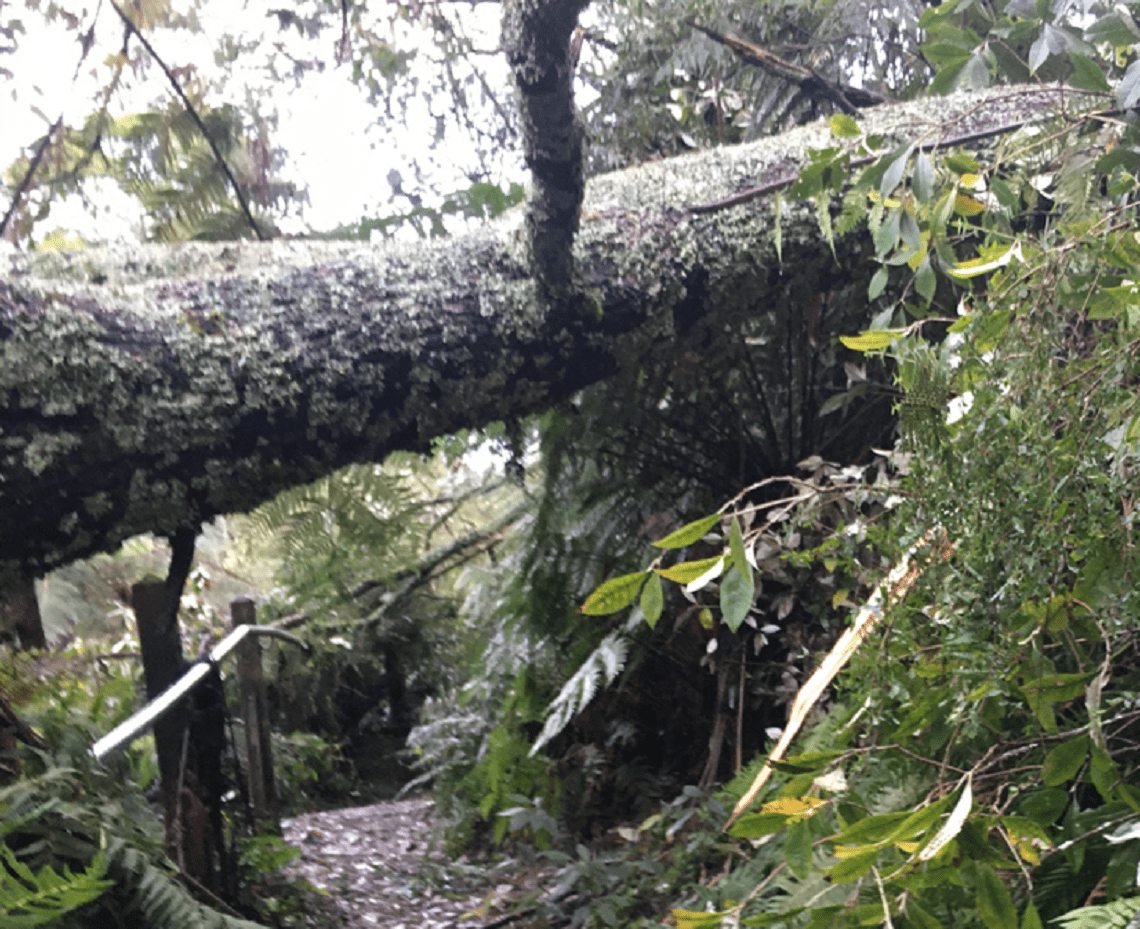 Large trees and debris fell across the 1000 Steps track.